*I was invited to a press event with Johnson's. I was compensated for my travel. All my opinions are my own and not swayed by outside sources.*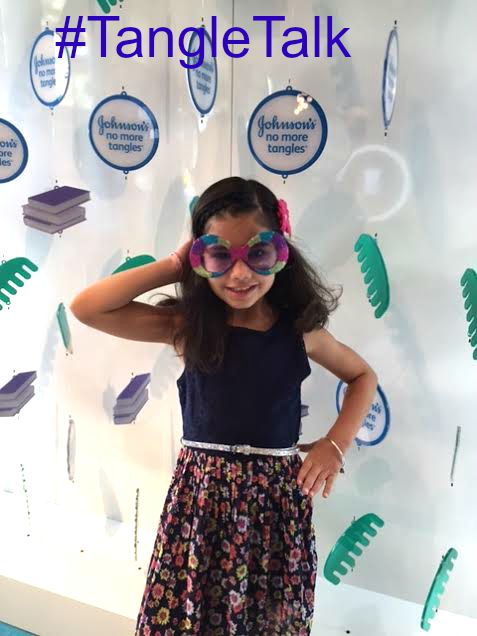 A couple of weeks ago, I was invited to the Johnson's No More Tangles Event in New York City. As part of the Johnson's Baby Council, I was excited to attend this event with my oldest daughter, Hayley. The event took place at the Milk and Cookies Kid's Salon and Spa on First Avenue, New York City. It was such an exciting day because it was my first blogging event that I brought my daughter too and we both had such a blast!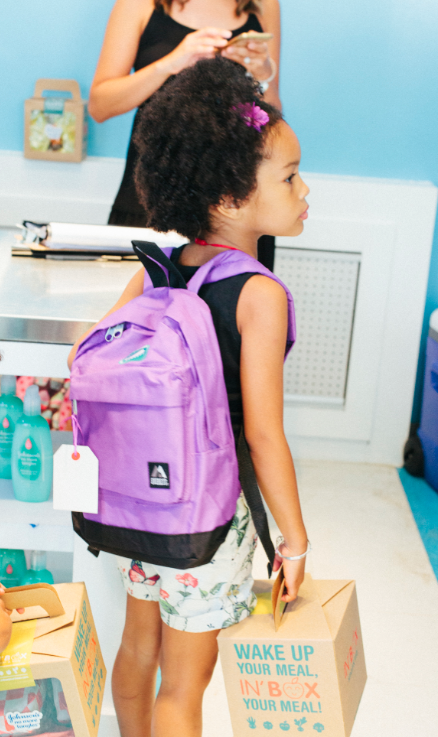 When we entered the salon, there were stylists there to show the latest styles for the kids.  They had an iPad out where it showed styles for the kids to pick from. My daughter wanted the one style that looked like her already-long with a side braid. The stylists were so friendly and comforting to my daughter. She can get nervous with new people and they welcomed her with open arms.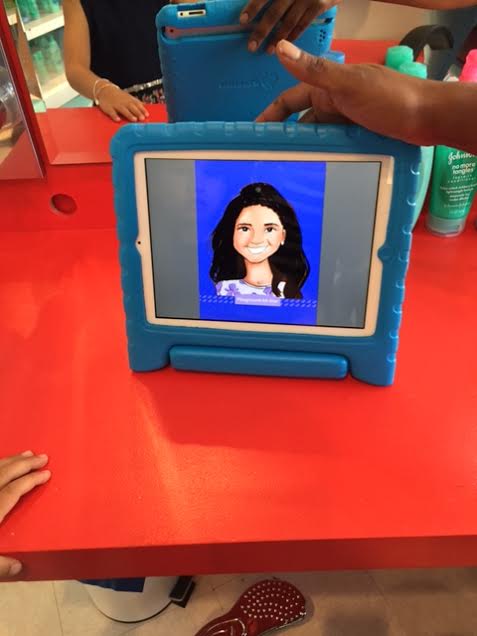 Josue Perez, a celebrity stylist to the stars, was also on hand, as he is now partnering with Johnson's. He gave out informative tips for parents on unique ways to style and care for kid's hair.  All of the stylists had Johnson's No More Tangler on hand to show how easy it is to style young ones hair without dealing with any pain. I know for me, Johnson's No More Tangler is an absolute godsend to us. My daughter has very thick hair so I use this detangler every morning and evening, so she does not complain when I brush it!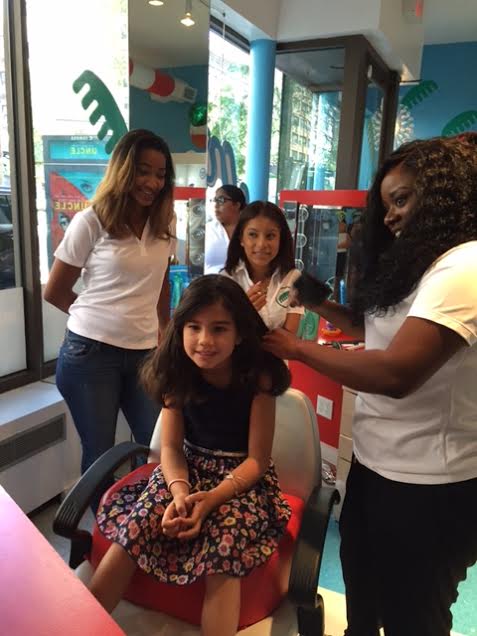 *JOHNSON'S®, the most trusted name in baby care, is rooted in science and has more than 100 years of leadership in the industry. JOHNSON'S® uses that knowledge and expertise to create pure, mild, gentle and clinically proven products formulated especially for children's delicate hair and skin. That is why JOHNSON'S® has an exclusive three step regimen to nourish your child's growing hair with JOHNSON'S® NO MORE TANGLES® products. A baby's hair may double in thickness by their second birthday, but remains more delicate than adult hair. Baby hair is more prone to breakage, and for this reason, JOHNSON'S® NO MORE TANGLES® regimen is formulated with hair conditioners that gently moisturize as they cleanse, to help hair grow. The three-step regimen is essential for maintaining healthy-looking and nourished hair.*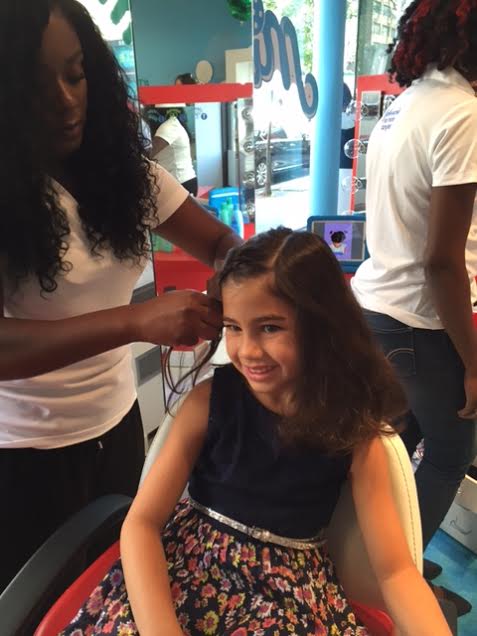 Here is the step process to get your kids hair healthy and styling this school season!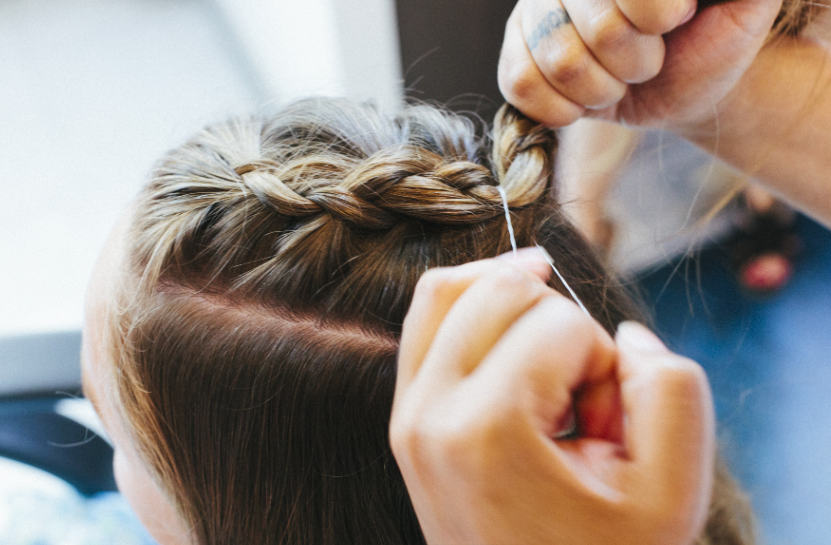 Step One: JOHNSON'S® NO MORE TANGLES® shampoo & conditioner leaves hair beautiful
and easy to manage
 Step Two: JOHNSON'S® NO MORE TANGLES® leave-in-conditioner controls wild frizz and
tangles for silky, shiny hair
Step Three:  JOHNSON'S® NO MORE TANGLES® detangling spray instantly unlocks stubborn
knots in wet or dry hair
When I use this combination on Hayley and Zane's hair, it looks so fresh and clean, without being weighed down.  They both have great hair and Johnson's just makes it easier to deal with their hair!  Oh and I might add, that the smell is always so great!
We ended the awesome event by playing with sand art, having a balloon girl make us wonderful creations, and then finishing off the event with some great food! It was a day that Hayley and I will always remember. We had a blast!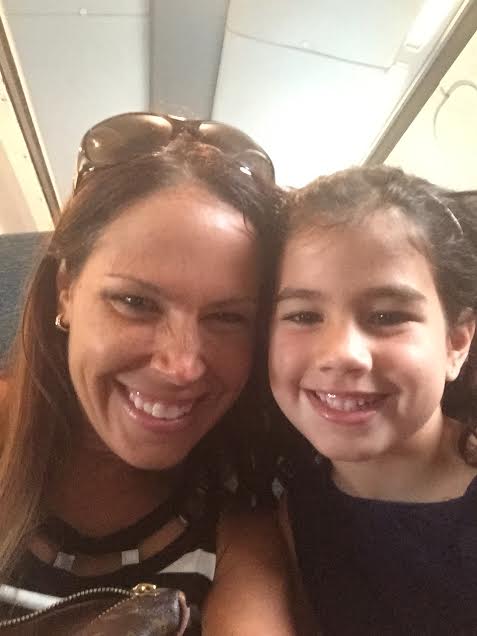 I love supporting such a great brand that is near and dear to my heart. Johnson's has been in my family since I was a baby and I am glad to continue on the traditions of bathing my own kids with Johnson's!