*I received Keen's for review. All opinions are my own and not swayed by outside sources.*

I absolutely love Keen's shoes. I have had a few pairs through the years, as did my husband. Both of us love that Keen's are so sturdy but most of all unbelievably comfortable. When I look for a good pair of shoes, I tend to turn to Keen's and their wide assortment of shoes.
Just in time for Back-To-School features, Keen's new kid's line will be available to consumers July 1st. Bringing the comfort and durability Keen's adult line is known for, and combining it with an easy on-and-off design, Keen's Kids Fall '15 line gives kids of all ages the freedom that they desire. When I heard that Keen's was making a kid line, I was so excited! Yes I get excited about kids shoes but with good reason!
Zane was sent the new Rendezvous Keen's shoes that are so fashionable. Coming in styles for both boys and girls, the Rendezvous will give kids the shoes they need to rock recess. An adjustable hook and loop instep provides a secure fit, and a breathable mesh lining keeps their feet cool.
When we received these shoes, Zane instantly put them on. Since that day, he has not stopped wearing them. I love the the design of the shoe, but most of all, love a shoe that Zane does not complain of! Most shoes he just puts on and takes off, because he says the shoe hurts him. We never have this problem with the Keen's kids shoes!
For Hayley, she received the Lookout Keen's shoe that is a basic sneaker but so much more! The Lookout will have kids of all ages winning everything from Hide-N-Seek to Tag. Designed with a synthetic and mesh upper and an adjustable hook and loop instep for a secure fit, the Lookout is a great, stylish shoe. Comes in styles for both boys and girls.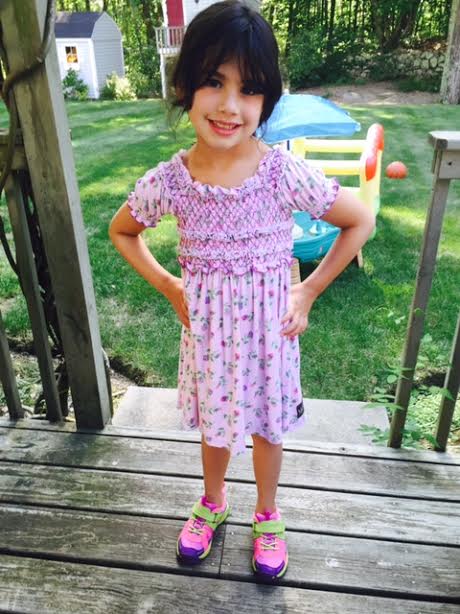 I love the bright colors of these shoes and she also loves the comfort. This will be her shoe of choice this upcoming school year! What is there not to love with such a sturdy and fashionable sneaker?!
Be sure to check out Keen's new shoe line just for kids today!!