Disclaimer: This post is sponsored by Restylane Silk. However, the thoughts and opinions are my own.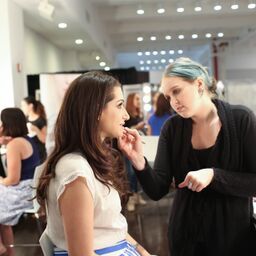 Every year I look forward to the fabulous Getting Gorgeous event in New York City hosted by friends and fellow bloggers Audrey McClelland and Vera Sweeney. They bring in the most up to date beauty brands, trends, and secrets to share with us. It is a day dedicated to feeling beautiful both inside, and out. Each year I come away with new knowledge, great products, and friends, and this year was no different. I love coming home and then sharing what I've learned with my readers! I was thrilled this year when one of the products that was featured at Getting Gorgeous was something that I had been looking for…. without knowing exactly what I needed.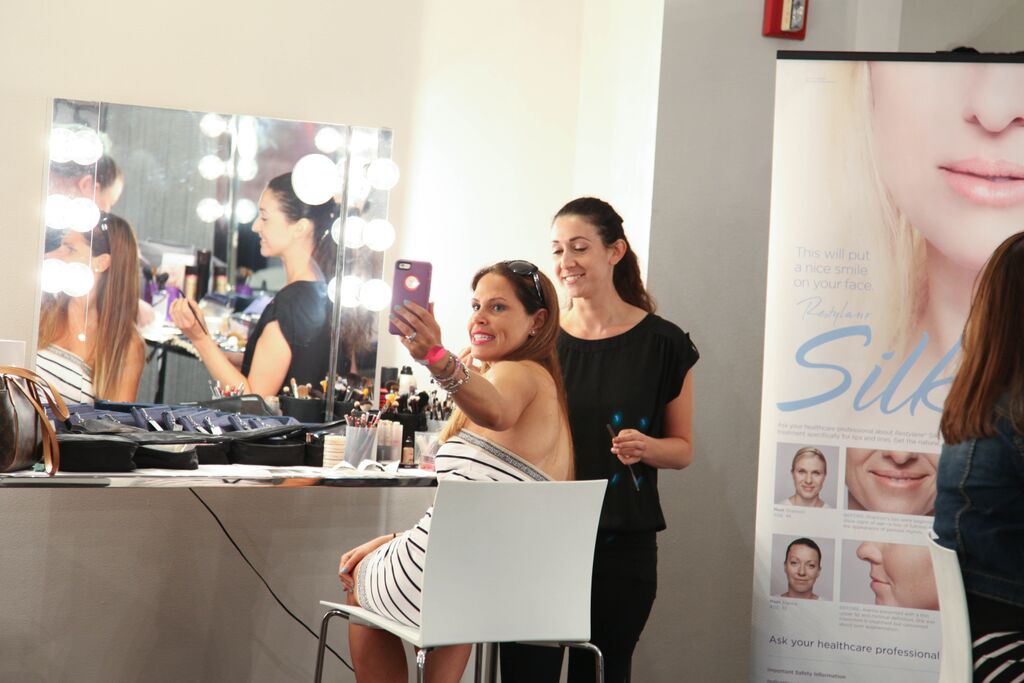 I've been noticing the fine lines around my lips becoming more pronounced in the past couple of years. This is really upsetting to me because all my life my naturally full, plump lips have been my favorite beauty feature! It has been worrisome to watch their shape change (ever so slightly) with age, so I was so excited to hear about Restylane® Silk at Getting Gorgeous this year! I had been trying to figure out what the solution to this problem might be. I'd tried those lip glosses that temporarily enflame your lips so the lines disappear for a few hours, or the topical lip gloss fillers that temporarily fill in the fine lines for a night out. I wanted something more permanent, that wasn't just for special nights out, but that solved the problem longer term. Restylane® Silk is exactly what I have been looking for! Restylane® Silk is the first and only FDA-approved product specifically designed for lip enhancement and the smoothing of wrinkles around the mouth in patients 21 years of age and older.
My lip lines are something that kind of crept up on me, I'd notice my lipstick bleeding into them a bit, or in a photo where I was drinking out of a straw, and think, 'eek, where did those come from!' I knew I had to share this innovative product with you all because my girlfriends and I have all commiserated over the lip lines we were beginning to notice, and I know this is a really common issue. Restylane® Silk is the perfect way to get the gorgeous, natural looking lips we all want!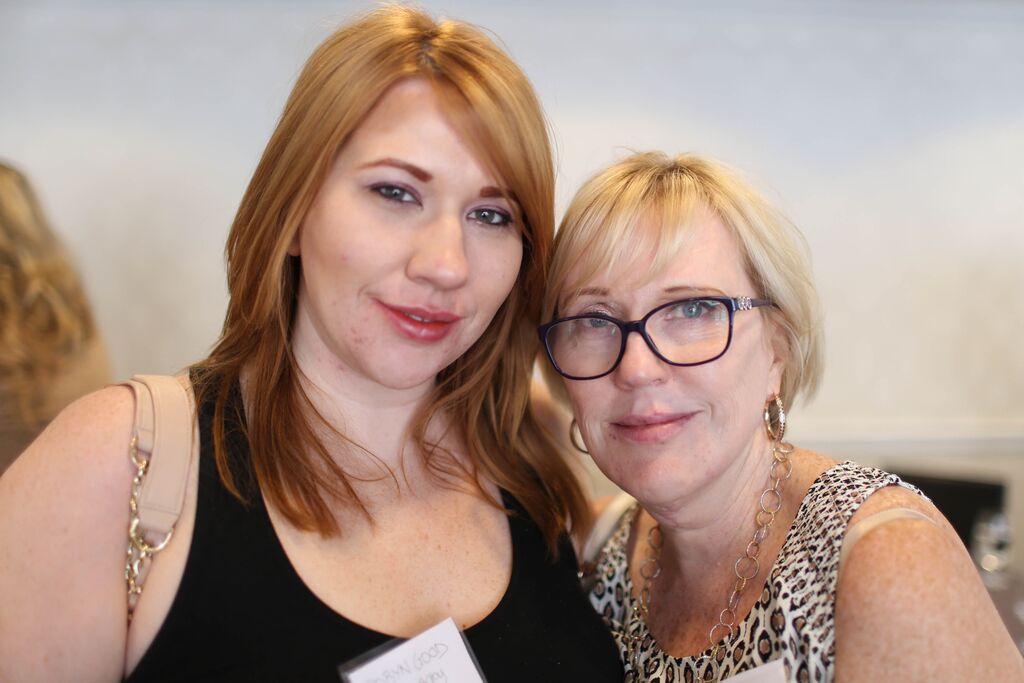 I am still young enough that I don't really think about cosmetic ageing interventions too often, but at the same time, I know that if I don't take preventative measures now, I will need more invasive procedures later on in life to keep up with my aesthetics. I am so excited to know that I can keep my full, plump lips looking gorgeous for years to come!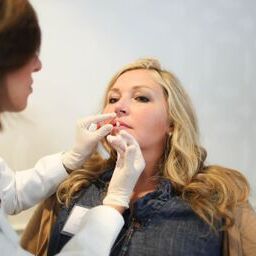 Important Safety Information
Indications: The Restylane family of products includesRestylane®, Restylane-L®, Restylane®Silk, Restylane® Lyft with Lidocaine, and Perlane®. Restylane, Restylane-L, Restylane Lyft with Lidocaine, and Perlane are indicated for the correction of moderate to severe facial wrinkles and folds, such as nasolabial folds. Restylane and Restylane–L are indicated for mid-to-deep dermal implantation. Perlane and Restylane Lyft with Lidocaine are indicated for implantation into the deep dermis to superficial subcutis. Restylane Silk is indicated for submucosal implantation for lip augmentation and dermal implantation for correction of perioral rhytids in patients over the age of 21. Restylane Lyft with Lidocaine is also indicated for cheek augmentation and for the correction of age-related midface contour deficiencies in patients over the age of 21. Restylane and Restylane-L are also indicated for submucosal implantation for lip augmentation in patients over the age of 21.
Products in the Restylane family contain traces of gram-positive bacterial protein and are contraindicated for patients with allergies to such material or in patients with severe allergies that have required in-hospital treatment. These products should not be used by patients with bleeding disorders or by pregnant or breastfeeding women. Restylane and Restylane-L for lip enhancement and RestylaneSilk should not be used by people under 22 years. Restylane-L, RestylaneSilkand Restylane Lyftwith Lidocaine should not be used byanyone with a known allergyto lidocaine. Products should notbeinjected anywhere except the dermis, superficial subcutis (Perlane and Restylane Lyft with Lidocaine only), or lip submucosa (Restylane, Restylane-L, and RestylaneSilkonly).
Use of products in the Restylane family at the site of skin sores, pimples, rashes, hives, cysts, or infection should be postponed until healing is complete. The most commonly observed side effects are swelling, redness, pain, bruising, headache, tenderness, and itching at the injection site. These are typically mild in severity and typically resolve in less than 7 days. Serious but rare side effects include delayed onset infections, recurrence of herpetic eruptions, and superficial necrosis at the injection site. Do not implant into blood vessels. Use with caution in patients recently treated with anticoagulant or platelet inhibitors to avoid bleeding and bruising.
The Restylane family of products is available only through a licensed practitioner. Complete Instructions for Use for Restylane, Restylane-L, RestylaneSilk, and Perlaneare available at www.RestylaneUSA.com. Complete Instructions for Use for Restylane® Lyft with Lidocaine is available at www.RestylaneLyft.com