*I am a Peppa Pig ambassador. All my opinions are my own and not swayed by outside sources.*
I absolutely love being a Peppa Pig ambassador because I can bring you all the latest toys from the Peppa Pig world. There is nothing like some Peppa Pig love to brighten up any kids day!
We received the Peppa Pig Tree House Play Center with Ball Pit from Better Toyz and Rainy Day Peppa doll from Jazwares. Both of these toys have been huge hits in my household.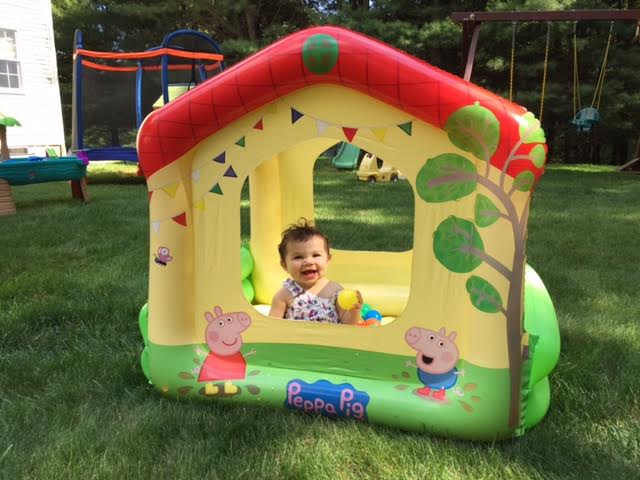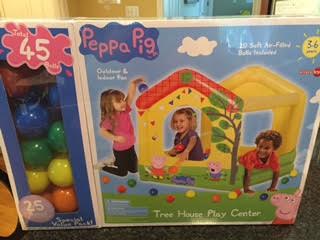 The Rainy Day Peppa doll is a 9 inch doll that loves playing in puddles and in rain! This is the ideal doll for any Peppa fan. Peppa comes with a bright yellow jacket with matching hats and boots. When the sun is not shining, Peppa is there to help you have some fun in the rain. Both Taylor and Hayley love doing imaginative play with Peppa!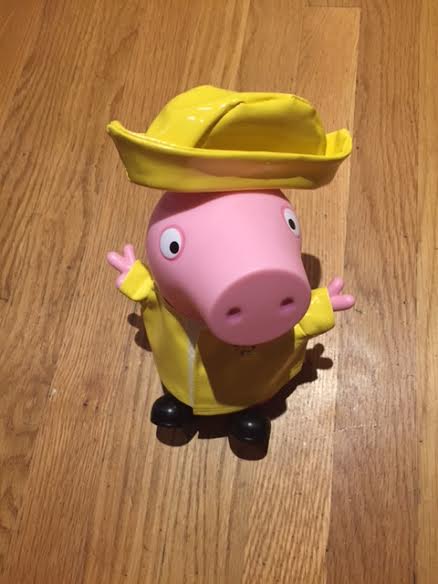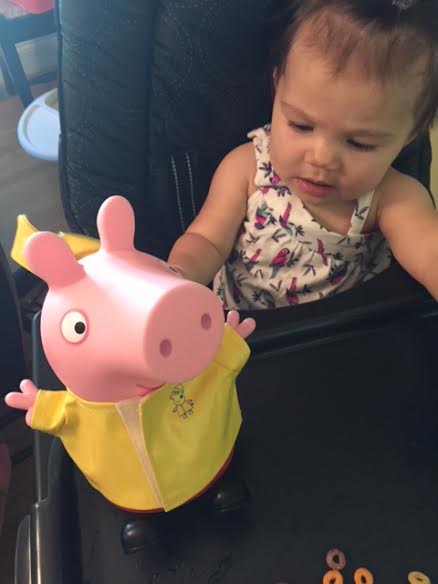 The Peppa Pig Tree House is one of our household favorite toys! It was quite easy to set up this inflatable and in no time at all, we had in on the grass ready for Peppa fun! It is a lot of ball fun with 20 balls for easy fun with your little kids and it even comes with extra balls (25 count), when your little one inevitably loses them! Come over to Peppa's tree house for a playdate that's full of great surprises and enjoy the peek through windows and two large crawl through openings!
It is made of durable and heavy-weight vinyl that is easy to clean with soap and water. Then once you are done, simply deflate and store away! It is quite a portable treehouse.
Lastly, we absolutely love the Peppa Goes Swimming Book.  We read as a family every single night so this was a fun and a short read for all my kids to enjoy! With it being the summer time, I love the pool theme and gives your kids a boost to go swimming this summer!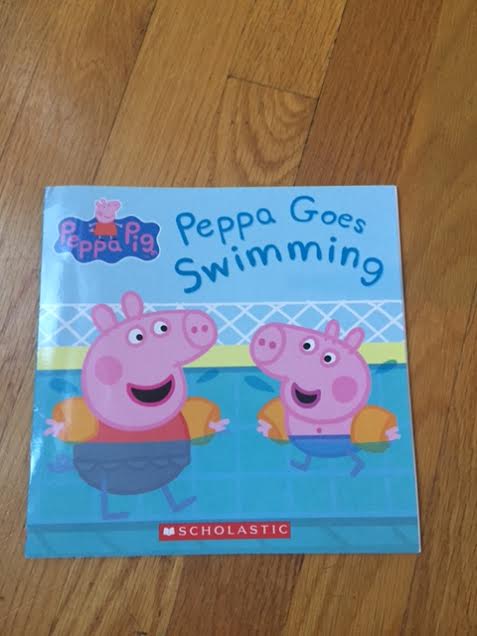 *Peppa and George are going swimming, but George is a bit scared. How will Mummy and Daddy pig ever convince him to get in the pool?*
Be sure to check out these awesome Peppa Pig toys! Your kids will have an absolute blast!