*This shop has been compensated by Collective Bias, Inc. and its advertiser. All opinions are mine alone. #BDayOnBudget #CollectiveBias  *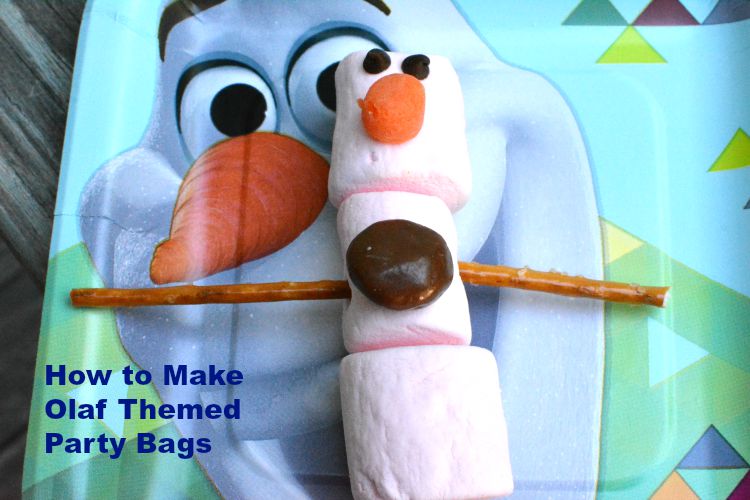 Taylor is ONE everyone! I seriously can't believe it. This year just flew by! Now we are gearing up for a small family party for Tay with her cousins and sister/brother. While I have many choices of themes that I have used through the years, this time we are focusing on FROZEN. Of course, this theme was made by big sister Hayley who request that no birthday party is ever complete with FROZEN. I know FROZEN came out a year ago but it is still a favorite in our household. At her request, we bought Taylor only Frozen birthday party supplies. No other characters were acceptable except the ones from FROZEN.
To get me started on planning her party, my first stop was of course to go to my local Walmart and purchase American Greetings party supply products. I was in luck because they had such a HUGE assortment near the card aisle at my local Walmart. I could get FROZEN cups, invites, banners, plates, napkins, and more. My one stop shopping for all things FROZEN. Got to love that when you are a busy mom like me!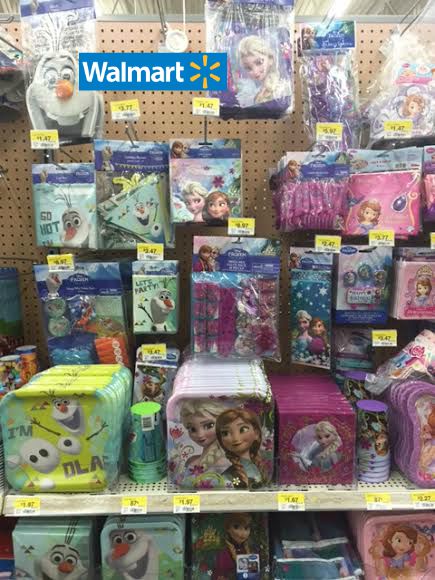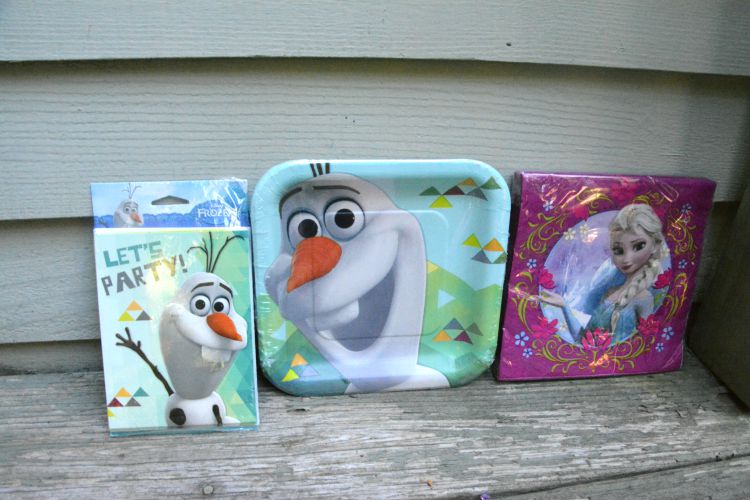 When I got home, Hayley pleaded with me that we needed to make party bags for our guest and they needed to be FROZEN. I have to admit that I have been super lazy with making party bags in the past so I had no idea where to start. Then Hayley came up with the brilliant idea to make "How to Make Olaf" Party Bags. I asked her what in the world that meant and she told me that we could put together a small plastic bag and put the necessities in there to make Olaf. I thought that was a brilliant idea and one our guests will greatly enjoy!
HOW TO MAKE OLAF THEMED PARTY BAGS: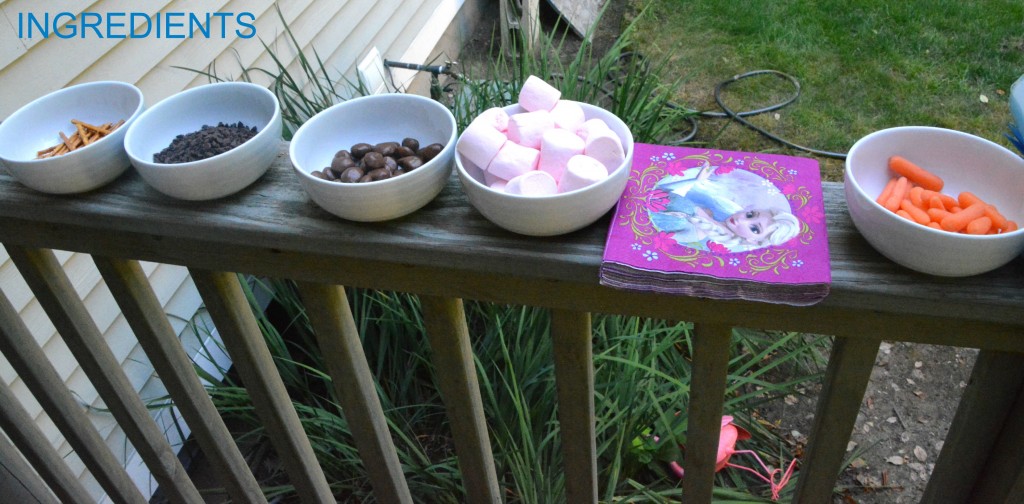 1. Gather as many plastic bags as you need. You can make as many bags as you have party guests so everyone can have one.
2. Your first step is making the design of the bag. For this, we decided to use a FROZEN napkin from the American Greetings collection and cut circular shapes out of the Elsa on the napkin. Each napkin was used for each bag we made. You can use a circular template or simply cut out a circle from the napkin like I did!
3. After you get all your Elsa circles, place each one on the bag. I simply taped this on from the back of the circle.
4. Inside the bag, you will start putting together all your ingredients to build Olaf. I started with the marshmallows for the head and body of the snowman.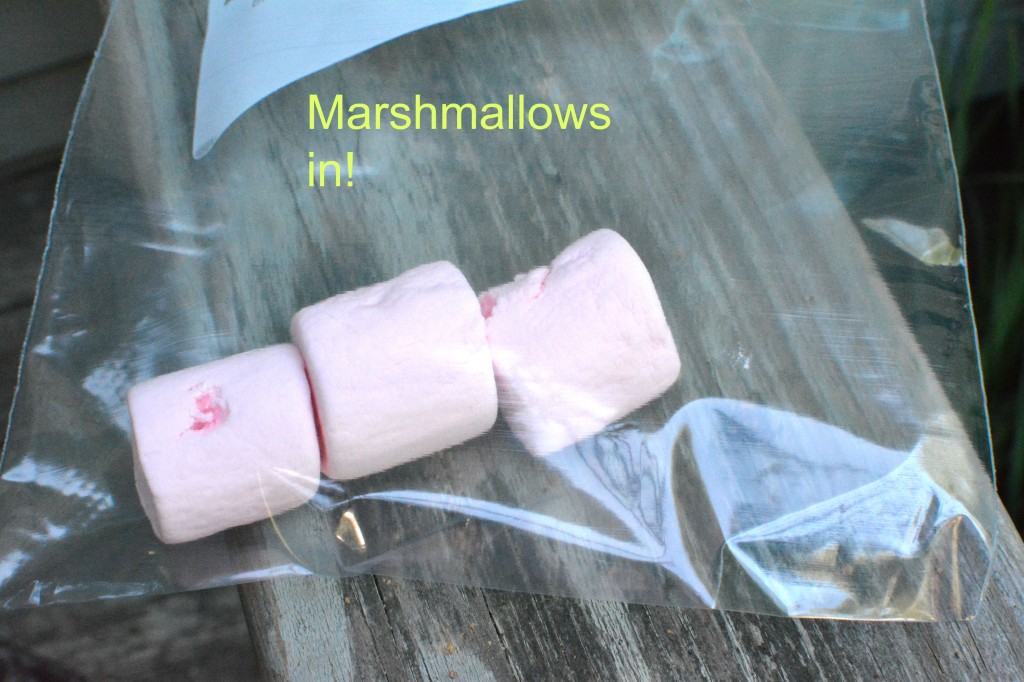 5. Next I added small chocolate chips for the eyes, stick pretzels for the arms,  a large chocolate candy dot for the belly button, and cut up carrot for the nose. All of these ingredients will be placed in your bag and sealed up.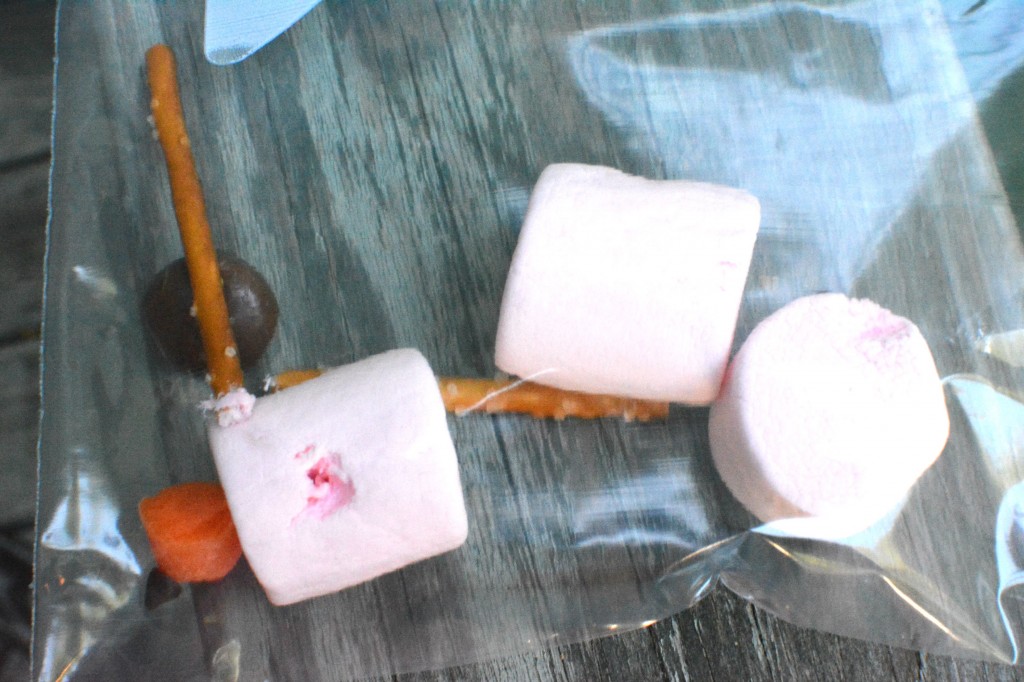 6. Then come party day, simply hand out your bags and have the kids make their own Olaf. They will love doing this and it will be a craft that they can do with their friends too!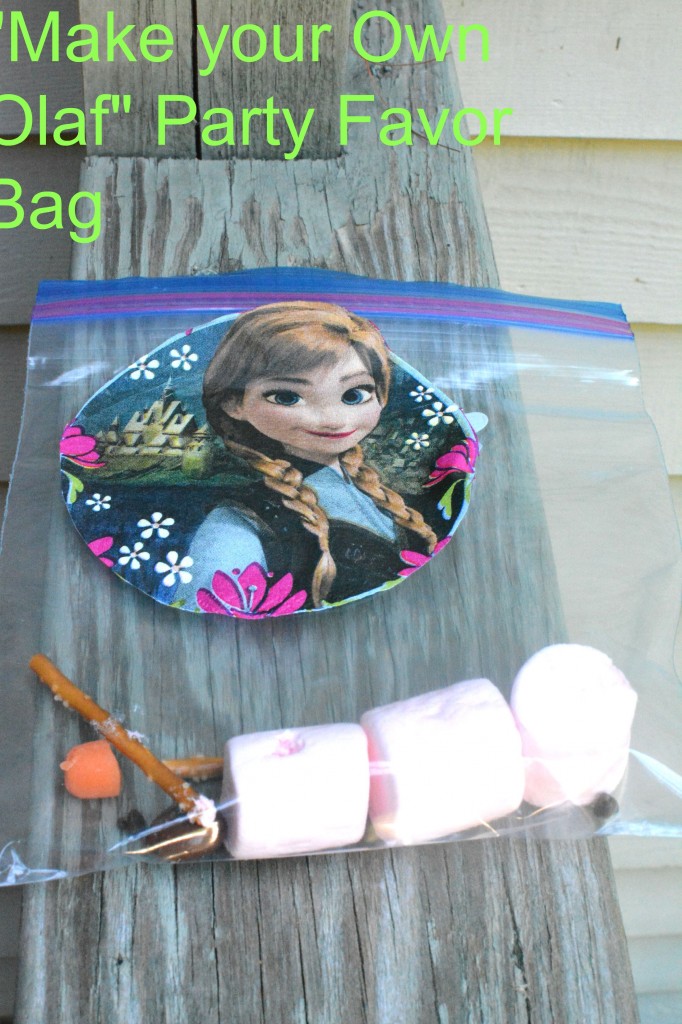 Thanks to Hayley we will have the cutest party favors in town! If you are going to have any FROZEN party, the "How to Make Olaf" bags are a great way to go. Simply..Easy..And Fun!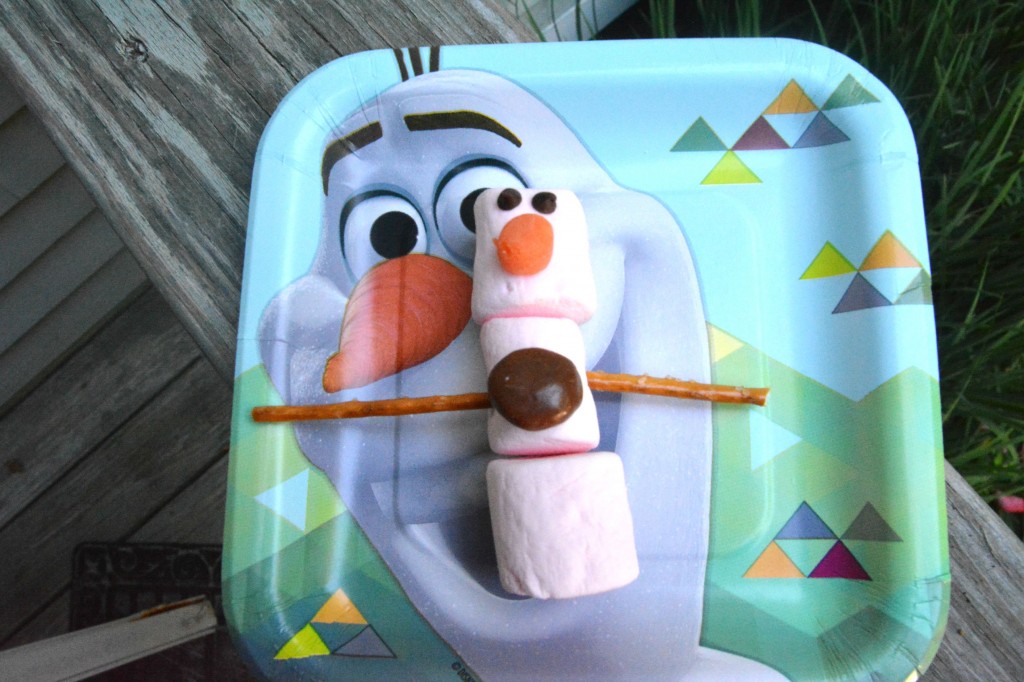 Also, check out the wide assortment of FROZEN birthday products from American Greetings at Walmart today. In no time at all, you can have a birthday party just like the first birthday party we will be having for Taylor!
What is your favorite birthday party that you have had for your kids so far?