*I received product for review. All my opinions are my own and not swayed by outside sources.*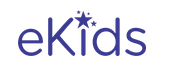 So here is the story with my kids. They are lousy sleepers! They sleep through the night but the two older ones can go to sleep after 9 and be up ready to go at 6. This is not good when my one year old wakes up, because they make so much noise. I needed a solution to fix this desperately and tried so many things to no avail. Finally eKids sent me their alarm clocks and FINALLY I am getting some sleep in the morning, and they are too!
eKids sent me the Kermit the Frog Alarm Clock Speaker System for the iPod for Zane and the same alarm system (but in Minnie decorations) for Hayley. What I love about these alarms, is how easy it was to set up, as well as set up the time. Once we had it working, we showed the kids with a simple click of the button, they could turn it off in the morning. Now, when their alarm goes off, they know it is time to start the day! No more seeing 6 AM clock times for the kids or I!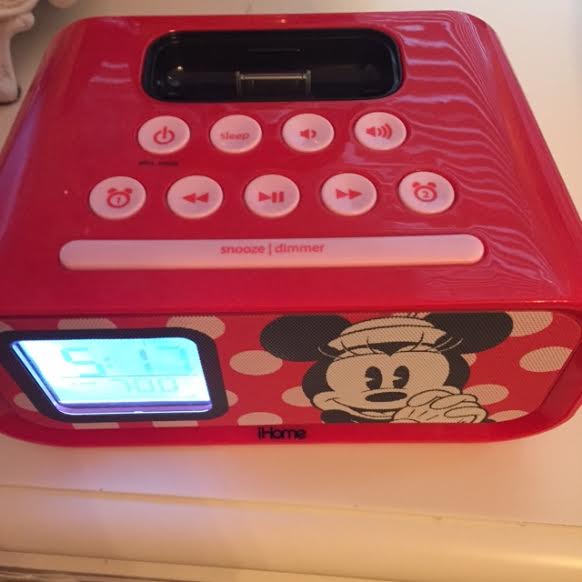 Since both have iPods it was such a great feature that it works with the eKids Alarm Clock Speaker System.  What I love about these alarm clocks is beside helping my kids wake up, they can use it to charge and play their iPods. Every kids now a days has an iPod and it is a great way to play music is through the alarm system. You can even set up your ringer to play your favorite song from your iPod.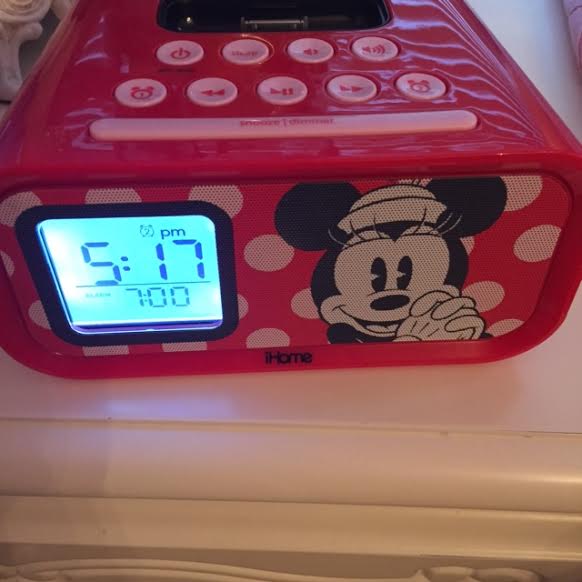 You can wake and sleep to your favorite music and charge your iPod at the same time. How cool is that?!! It also has a feature where you can slowly increase your wake up volume and decrease sleep volume to allow a gentle experience when waking up. The kids sometimes have their favorite song set up to go off in the morning and other times they have the standard buzzer set up.  There is also a backlit LCD display with an adjustable dimmer.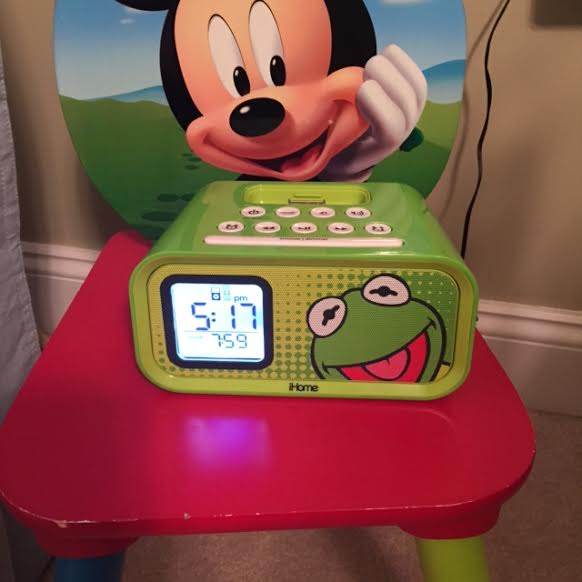 Now with these eKids Alarm Clocks, I have both of my kids staying in their rooms till 7:30 AM! That is a HUGE win for our family. Be sure to check out these awesome eKids Alarm Clocks. They have so many different styles such as Kermit, Minnie Mouse, Tinker Belle, etc to name a small few. With it being only $49, this is the gift that will keep on giving!