*I went on a McDonald's blog trip and received compensation. All my opinions are my own and not swayed by outside sources.*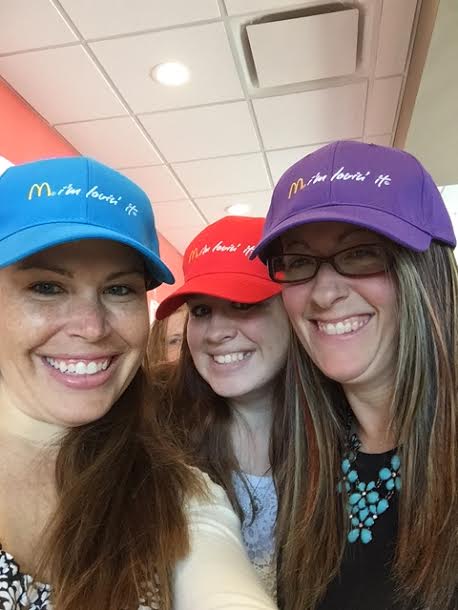 Last month, I had the privilege to be tour the gorgeous McDonald facilities in Boston, Massachusetts. I honestly have been a McDonalds fan for quite some time, because I can feed my family some healthy snack and food options there. If you are not convinced… Keep Reading…
When we visited the McDonald's store in Boston, we got a behind the counter look at the McDonald's foods and learned about the nutritional content of many of their items. While I knew there was some great healthy options, I think others were surprised to learn just how many options there truly are. The "Open Door Tour" was a great experience to go behind the scenes.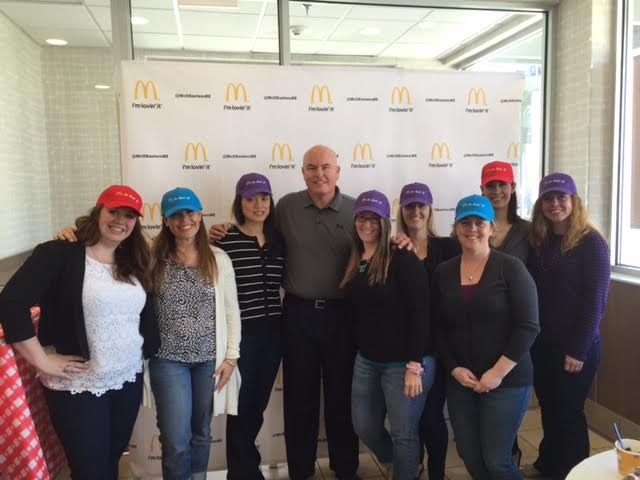 While on the tour, we got to visit the back hand part of the store and see the chefs cooking. We first started out at the coffee and smoothie station. They told us that the coffee at McDonald's is always fresh and is constantly changed throughout the day. Once a bag of coffee is open, it only has a 30 day freshness time, so McDonald's adheres to this, and changes the pot out constantly to assure it is fresh every single time. The smoothies are a great option too as they can be made with yogurt or with just fruit. No matter what you are looking for in terms of smoothies and no added sugar, you can get it perfect each time at McDonald's.
We then got to see the egg station and grill line up. McDonald's only uses Grade A Fresh eggs in any of their orders. It was interesting to see how they are cooked. They use very little oil and are made in an "egg-ring" device to assure perfect eggs each time. This makes the shape of the Egg McMuffin. There are four egg types including scrambled eggs, egg whites, liquid pasteurized eggs, and folded eggs.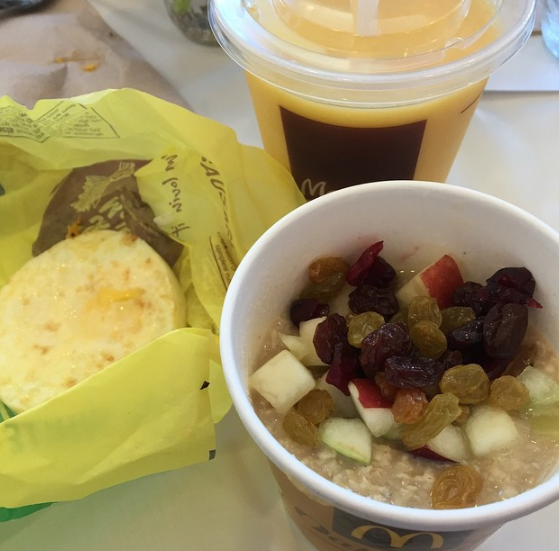 Then they told us about the beef and how they use only 100 percent beef that is ground, and then made into patties. There are no chemicals, additives, or preservatives once they make the patties. If you are watching your weight, you can get a plain burger with no sauce and no bun. McDonald's will accommodate you with your order.
Their fresh produce comes right from the United States and uses only the freshest vegetables in their orders. Nothing is canned at all!
They are also very big on food safety and changing gloves once they go from one station to the next, so no cross contamination happens. McDonald's employees are required to wash their hands every hour. They are trained on food safety right at the start of their training.
After touring the facilities and sampling the food, we had the chance to talk to McDonald's Brand Ambassador, John Cisna, about his journey to losing 60 ounds and 20 inches by strictly eating McDonald's for a period of 180 days. Not only did he lose weight, but his bad fats and cholesterol also went way down. He told us it is not about where we eat, but rather what we put in our mouth and the measurements of food. It was very neat hearing his story how he started this experiment and allowed his high school students (he is a high school teacher) to come up with his diet each day during the entire experiment.
Like I said, I always knew McDonald's serves healthy and nutritional options. I love taking my family there and hope you do too!