*I am a Tommee Tippee mom. All opinions are my own and not swayed by outside sources.*
Taylor is going to be 1 in July! Can you believe it?! She is just about self feeding so we are very lucky that we have Tommee Tippee products on hand to make the transition to full on self feeding that much more easier!  Their toddler line of tableware makes it easier to get Taylor on the right feeding track!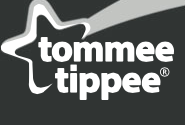 With the summer upon us, Taylor wants to enjoy all the summer barbecues and sit with us at the table. She wants to have access to her food without us interfering. That is where Tommee Tippee comes in! Some of their great products include the Easy Scoop Feeding Bowls With Lid and Spoon, Section Plates, Heat Sensing Spoons, Pop Up Storage Cups, Easi-Roll Bib, and Feeding Spoons.  There is so many great products at Tommee Tippee so your entire family can enjoy the summer foods!
I not only use the easy scoop feeding bowls with Taylor, I also use them with Zane at times to assure I have no messes in my household. There are 4 bowls in one set and they feature an unique triangular base that makes it easy-peasy to scoop up food.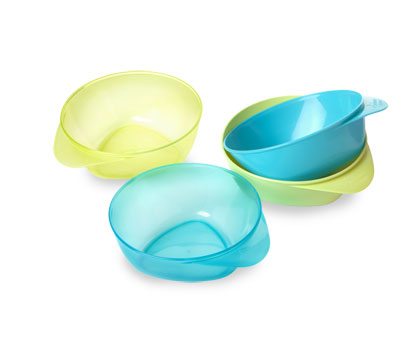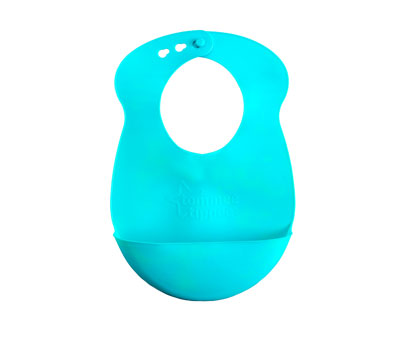 Our family is also huge fans of the easi-roll bibs. We use it on Taylor to assure we get no messes when she eats.  They have a ledge where it will collect the food that rolls out of your baby's mouth. Ingenious concept if you ask me!
The Tommee Tippee feeding line products are perfect friendly products that are great for bringing snacks along during the busy summer months!  Be sure to check out them out today!