*I'm sharing how the kids and I have fun with Goldfish Grahams as part of a sponsored post for Socialstars #GoldfishTale*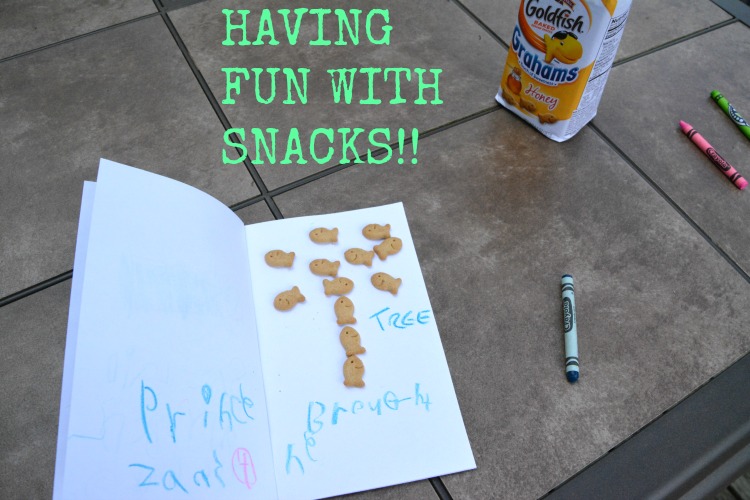 My kids are constantly fighting about what snacks they want during the day. Most of the snacks I do not give, because Zane can't have them because of his food allergies. But we recently started eating Goldfish® Grahams. I know what you are thinking- These sound so delicious and you are 100 percent correct! They are amazing for our whole family to snack on at all times of the day!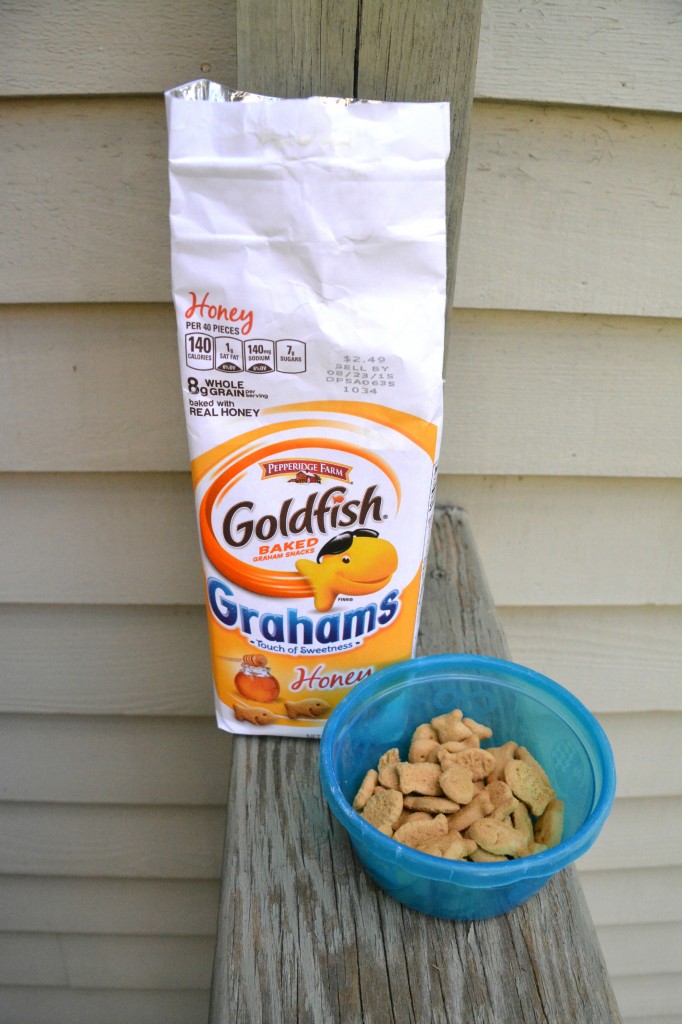 Goldfish Grahams are baked with real honey and have no artificial flavors. I can assure you that once you offer these to your kids, they will be the snack choice for many years to come. Once Hayley and Zane tried them they now request to eat them as their snack choice every day. I happily oblige giving them the right sized portion each time.
Goldfish Grahams are a great snack that kids love to eat and play with! This past week, they were both really sick so we had a little fun with them. Hayley wanted to create a book about a princess who gets sick (like she was) and a prince (that would be Zane) who helped her feel better. She made a small book and decided instead of coloring in all the pages, she was going to use her Goldfish Grahams as coloring markers. It sure helped make Hayley feel better and it was such a fun activity.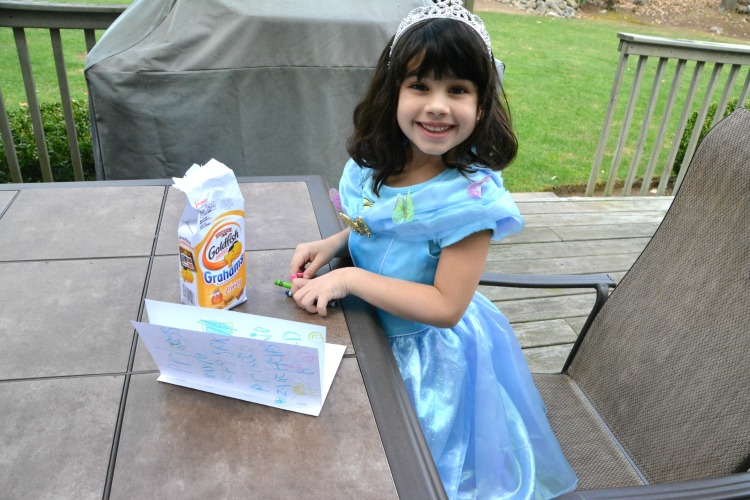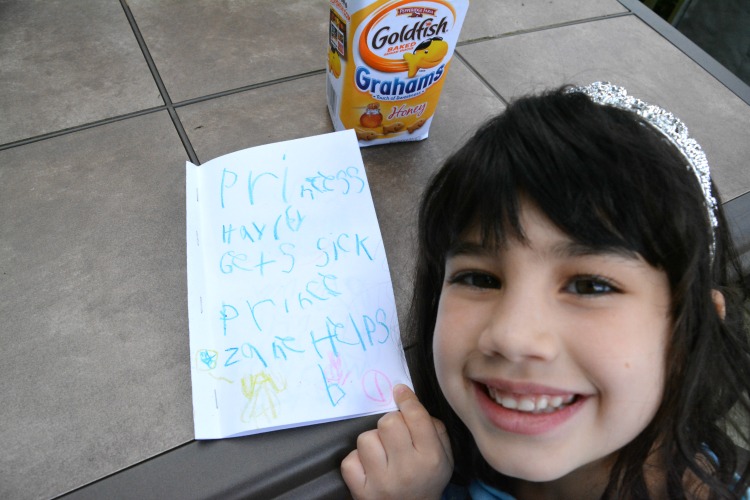 Here are some of the pages of her book and notice how she uses the Goldfish Grahams on the pages to bring the story alive. It was a cute story and all Hayley's idea. Of course, I thought it was sweet that Prince Zane helped her feel better in the book!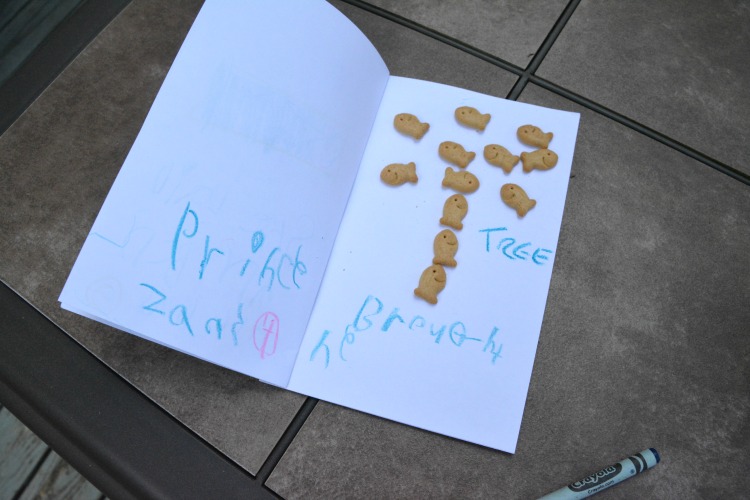 We also had a little fun by creating a Goldfish Grahams s'mores snack mix that we plan to take on our next hiking adventure. Simply combine 1 cup (equivalent to about 40 pieces or one serving size) of Goldfish Grahams with 1/2 cup rainbow sprinkles, 1 cup mini marshmallows, and 1 cup of chocolate chips. Now you have a perfect s'mores snack to take with you on all your outings this summer. You can also put them in plastic bags and keep them in your refrigerator so they are available to eat at any time of the day. It is a great and fun snack for all!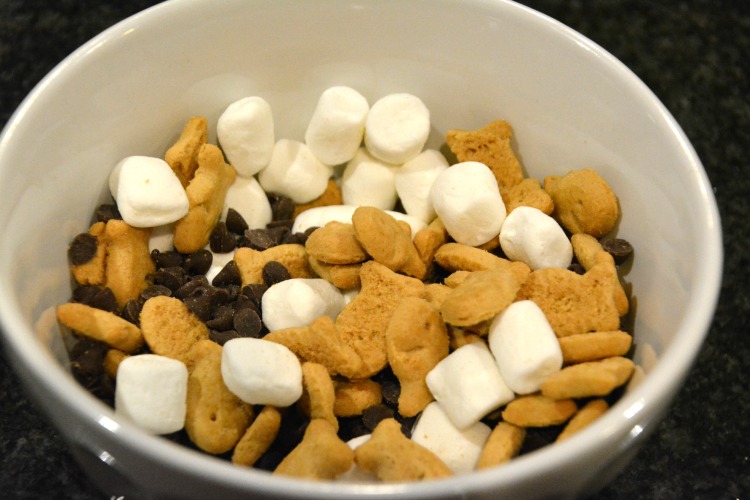 Be sure to check out these Goldfish® Grahams today! I also encourage you all to visit GoldfishSmiles.com where you can participate in the Goldfish® Tales promotion and share your photos and stories for a chance to win.
 Goldfish® Tales promotion details are as followed: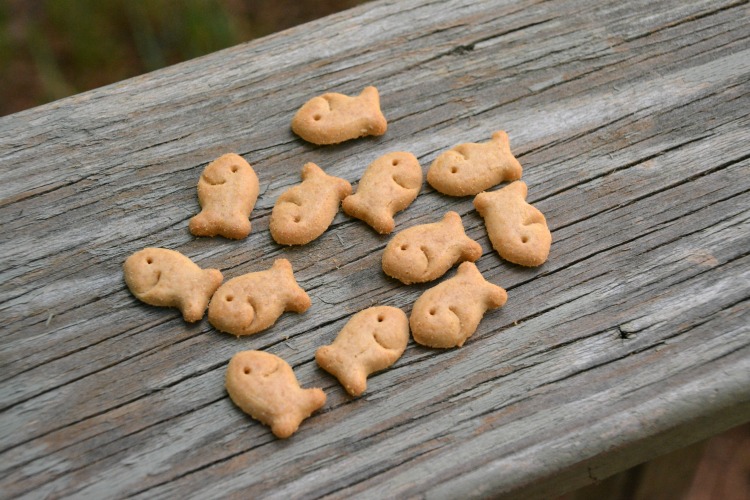 Entrants are asked to share a photo and story for a chance to win a case of product each month and an awesome trip to the U.S. location of the winner's choice, so that he/ she can create more Goldfish® tales!
No purchase necessary. Sweepstakes ends 7/31/15. Must be resident of 50 US/DC, 18 & older. Void where prohibited. Limit one entry per email address/ day.
Good luck and let me know how much you love these gluten free kid snacks!