**I received an all expense paid trip thanks to Disney and ABC studios. All my opinions are my own and not swayed by outside sources.**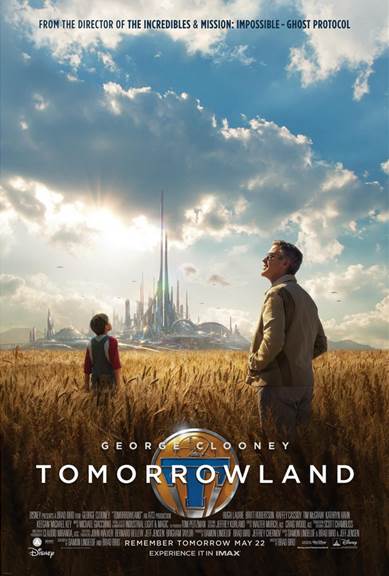 Last night Hayley and I were watching TV when the preview for Tomorrowland came on. Hayley yells, "Mommy…Make sure you get your tickets for this Friday because I want to see it when it opens." Tomorrowland is her favorite section of the park and I believe It's a Small World is her favorite ride in the park. I told her of course we will go see Tomorrowland because it is truly an incredible PG rated family film. It is fun for all ages! By now, you should all be familiar with the synopsis of Tomorrowland but let me refresh your memories so I can keep your interest peaked. In turn, run to your theaters to  see this movie this upcoming weekend! It truly is a spectacular movie for everyone! **From Disney comes two-time Oscar® winner Brad Bird's riveting, mystery adventure "Tomorrowland," starring Academy Award® winner George Clooney. Bound by a shared destiny, former boy-genius Frank (Clooney), jaded by disillusionment, and Casey (Britt Robertson), a bright, optimistic teen bursting with scientific curiosity, embark on a danger-filled mission to unearth the secrets of an enigmatic place somewhere in time and space known only as "Tomorrowland." What they must do there changes the world—and them—forever. Featuring a screenplay by "Lost" writer and co-creator Damon Lindelof and Brad Bird, from a story by Lindelof & Bird & Jeff Jensen, "Tomorrowland" promises to take audiences on a thrill ride of nonstop adventures through new dimensions that have only been dreamed of.**
While on the press trip, I had the chance to visit the Disney Archives where we had an up close encounter to learn about Walt's vision of "Tomorrowland!"  At the Disney Archives, we were able to really delve into the legacy of Disney and see some of the most treasured objects from the Disney movies past and present. For a Disney lover like me, this was an absolute dream come true. Not only was it informative, but the whole experience was fun! I even got to hold an Oscar…More to come on that…..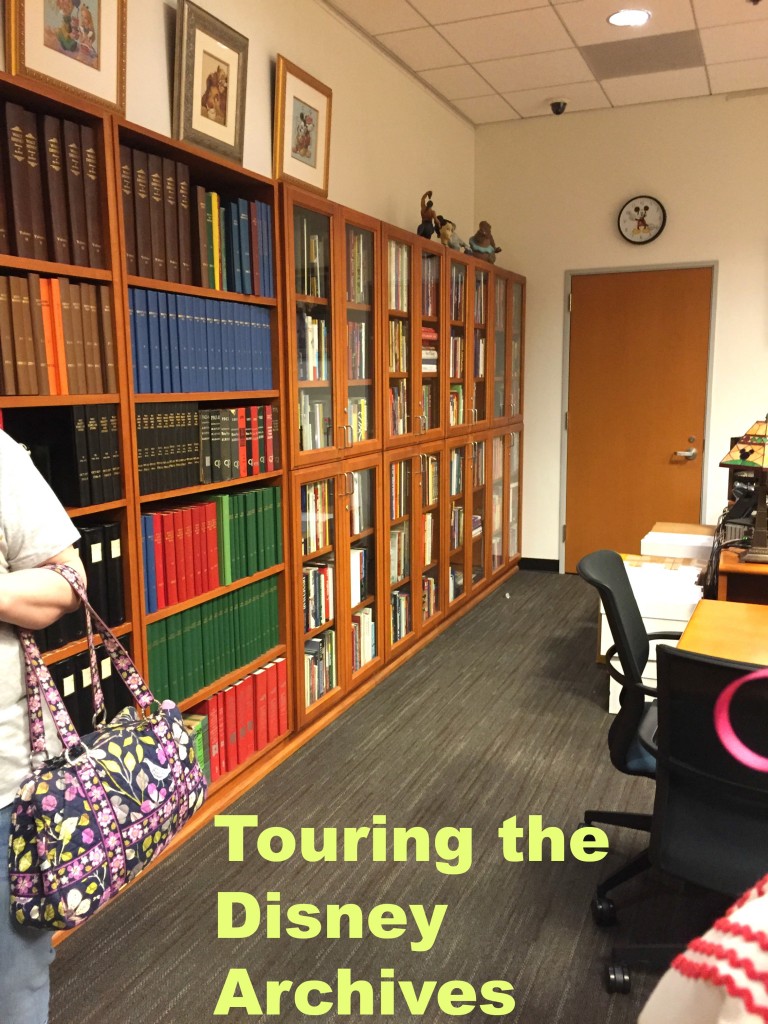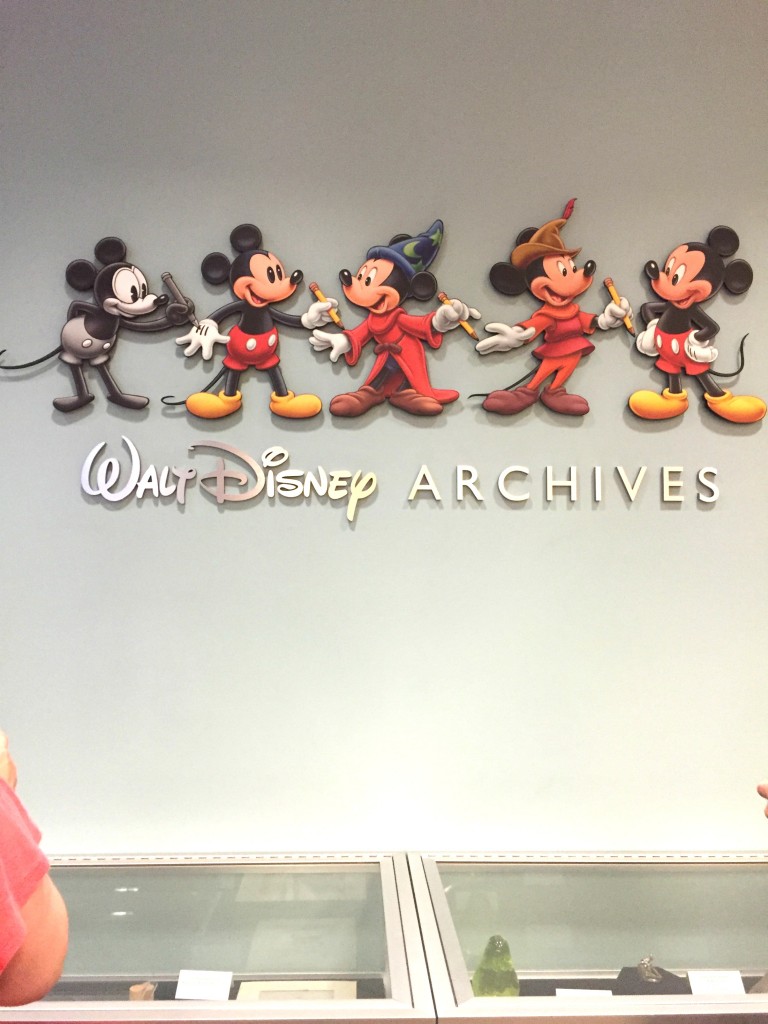 First, we were directed to one of the first multi-plane cameras which Disney used to show depth and dimension in their films. While this camera has been replaced by more computer graphics, Disney still has working multi-plane cameras available that allows you to look at things three dimensionally, which they use in their Disney movies. With this new technology, Disney is always looking to the future as much as possible.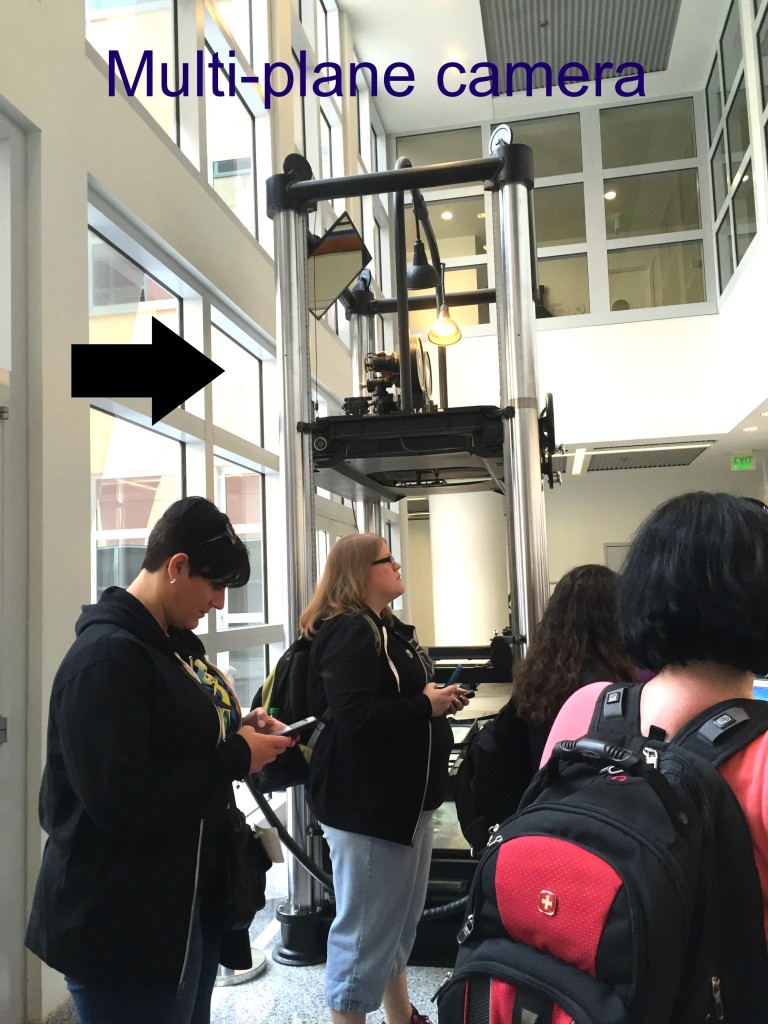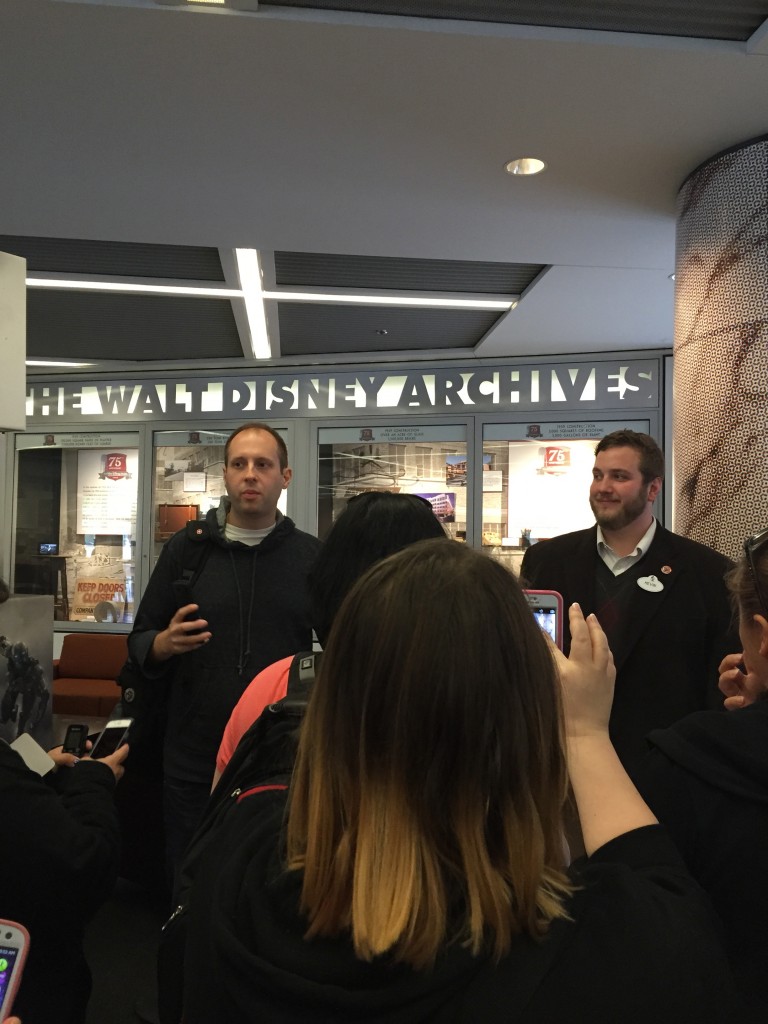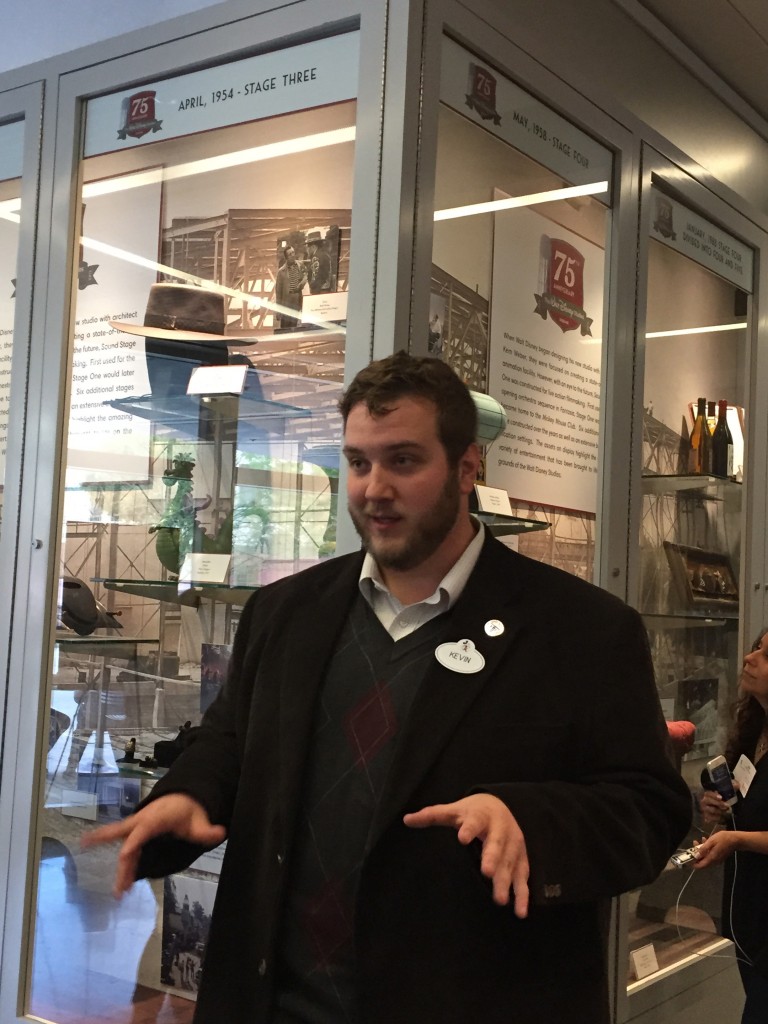 Then we headed into the reading room where there was tons of Disney research, files, animation books, artifacts, and so much more. Immediately I was drawn to the original Small World poster which was used at the World Fair. One very interesting tidbit that I learned at the Archives, that you will see at the movie, is the original Tomorrowland was at the World Fair! Did you know that?! When you see the movie, you will see exactly what I mean. The curator and archivist, Kevin Kern, who took us on a phenomenal tour of the Disney Archives, was so informative about everything and anything we saw that day.
We were able to see original animator pieces and learn how they are collected via tons of research through the years. A lot of the story of Tomorrowland was researched using the Disney Archives. The Archives provide an invaluable resource to the directors, actors, and even people like you and me! Without the Archives, movies would not be able to take some of the correct information and use it in their movies.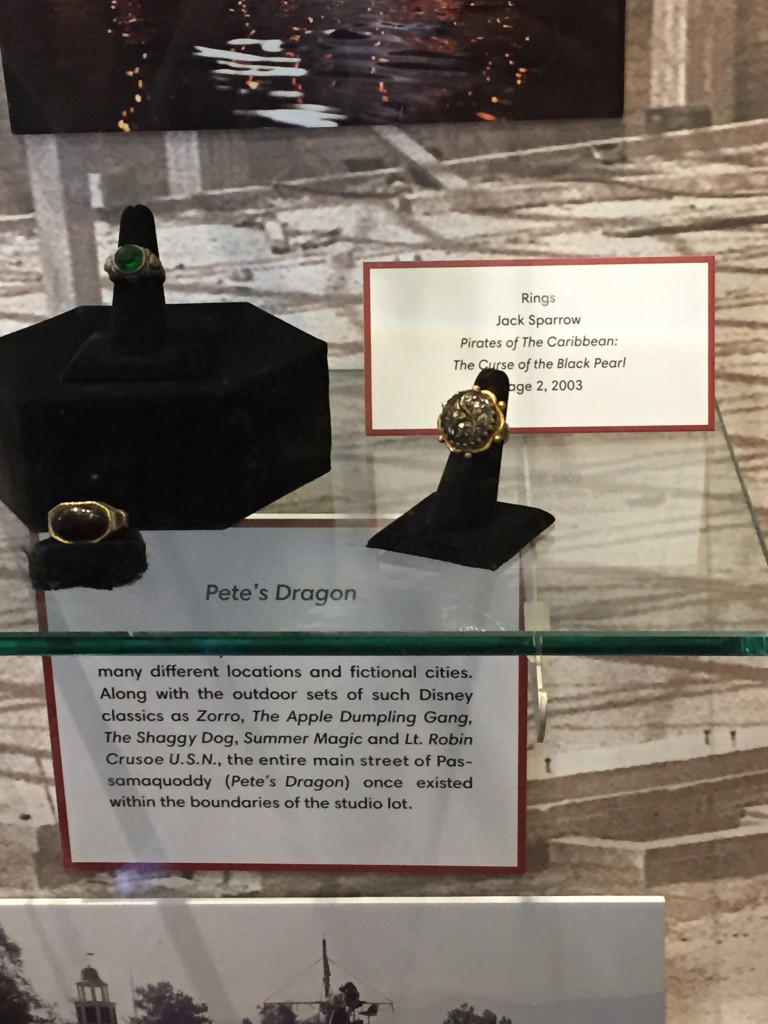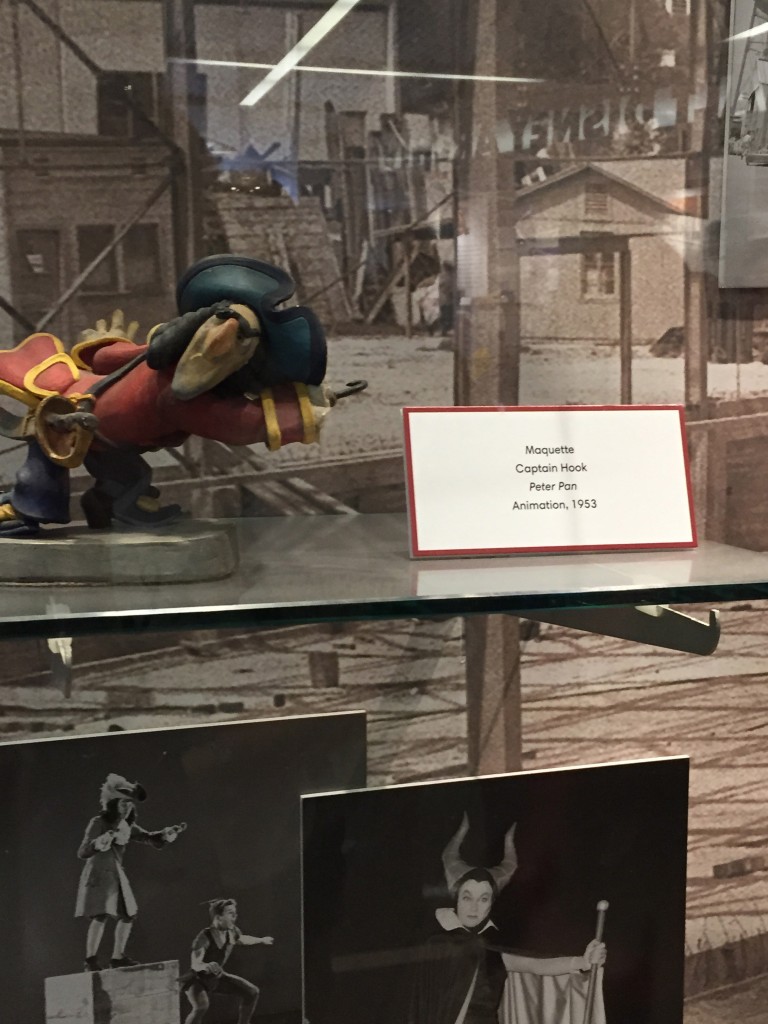 During the day, we also learned a wealthy of information like Walt Disney received 950 awards for all his work. Tremendously well deserved! While I will never come near receiving an Oscar, I did have the chance to hold an original Oscar won by Walt Disney himself. How cool is that?!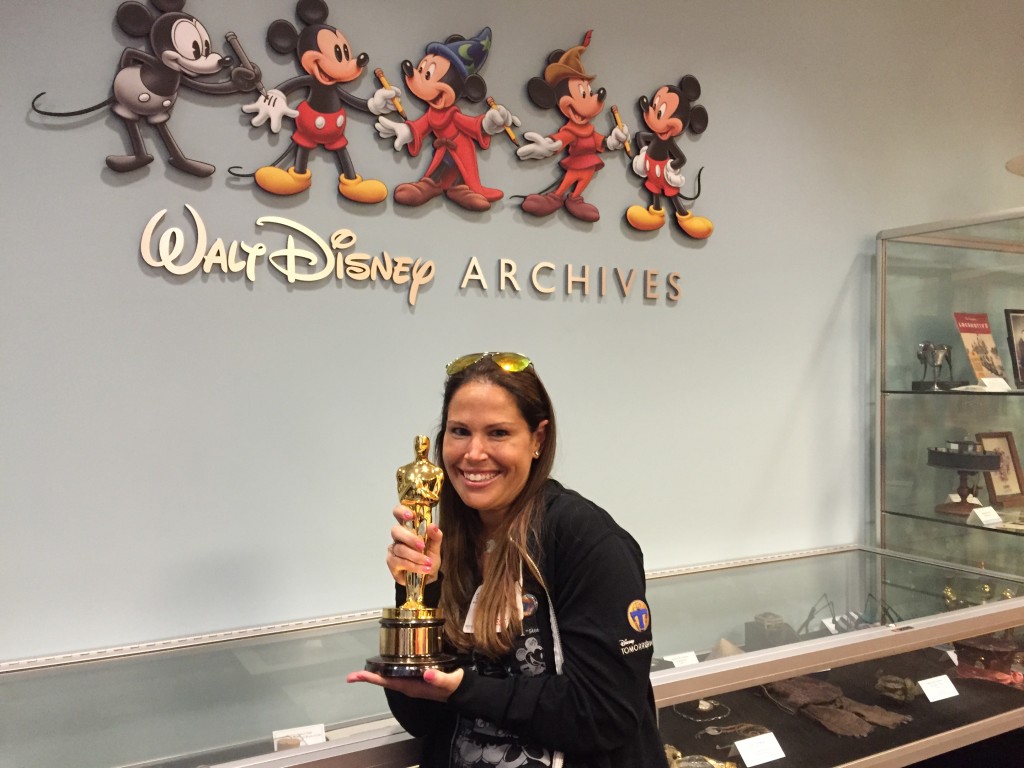 We also saw the original dolls used for It's A Small World ride and I could not believe how big they were. On the ride, they look so much smaller than they actually are in person. Another cool fact we learned is that the original Disney ticket was only $1.00. When Disneyland opened in July 17, 1995, tickets were given for $1.00 and then you can buy ticket books to go on the ride. In the early 1980's, Disney changed to full ticket passes. It was fascinating to see the original tickets during our tour.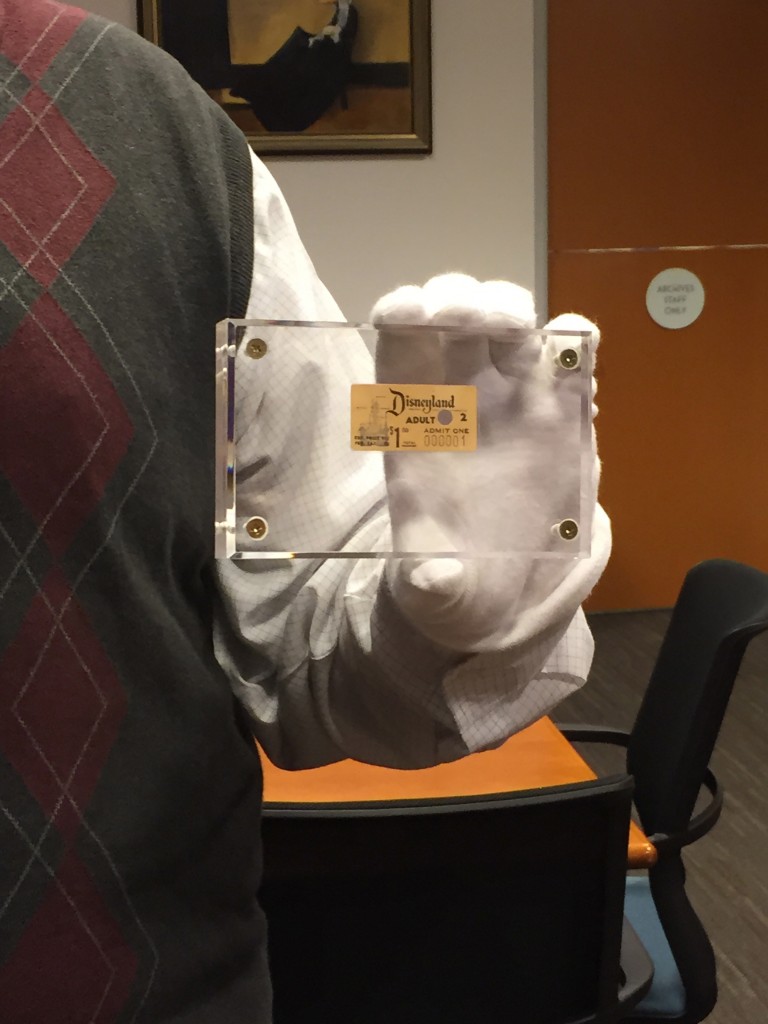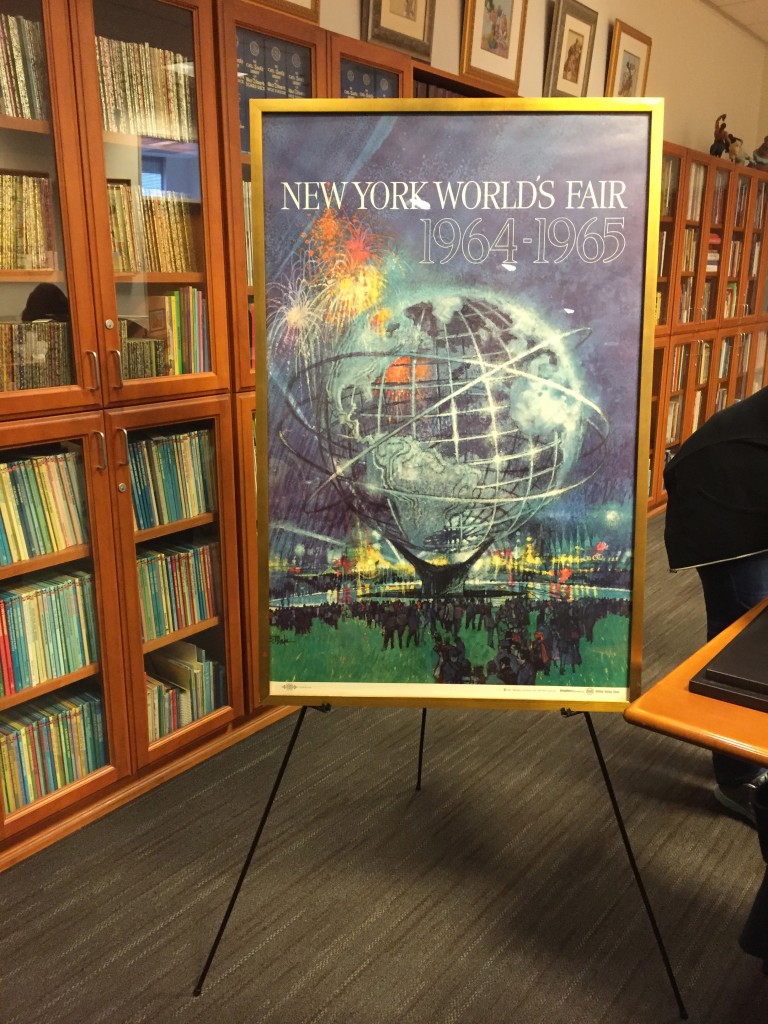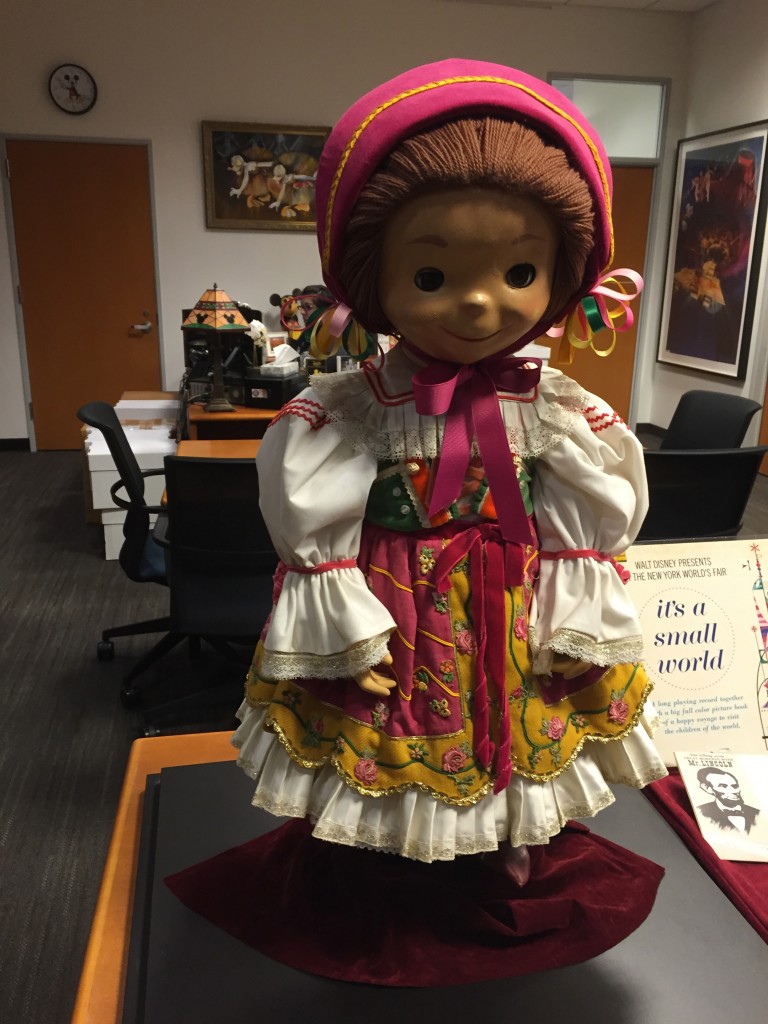 Our day at the Disney Archives was quite surreal. For a Disney addict, this was one of my favorite stops of our press trip. I was in awe of seeing so many of the incredible Disney artifacts they had from the past to the present.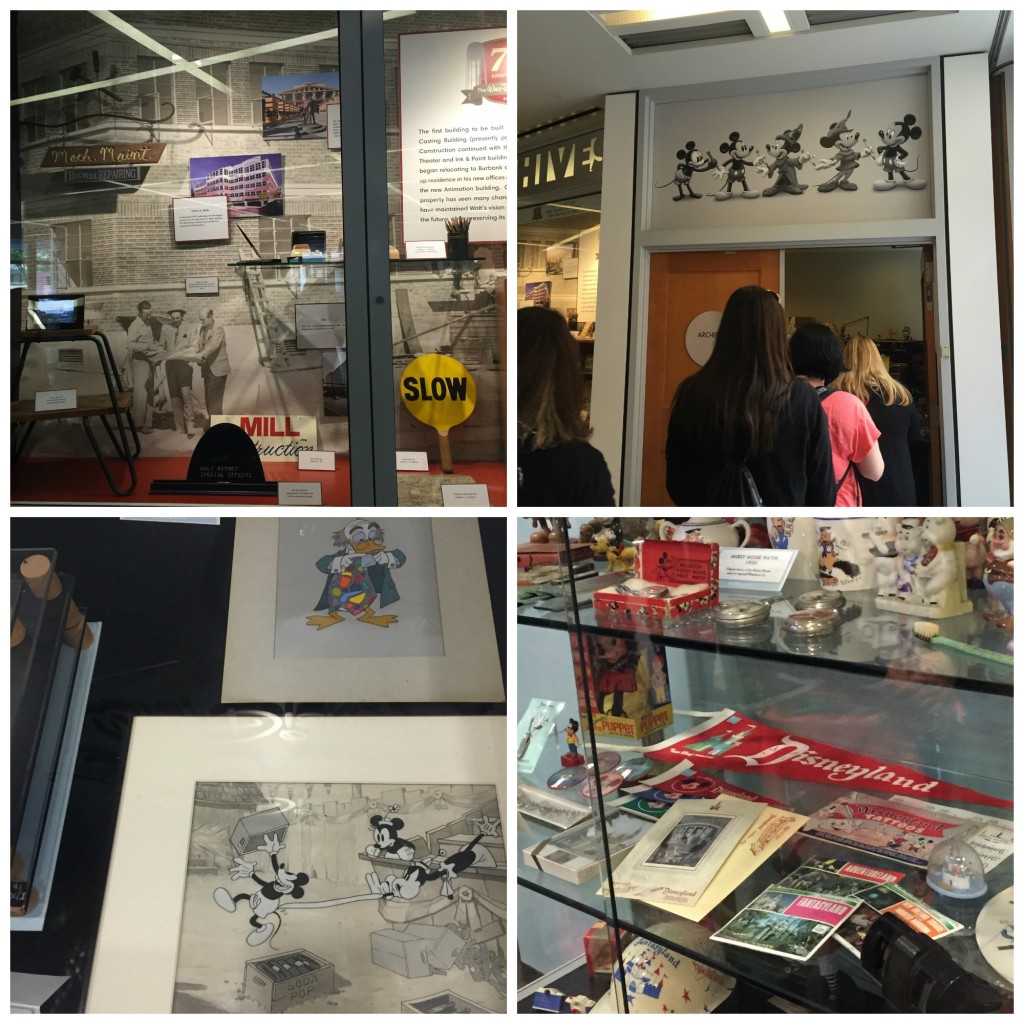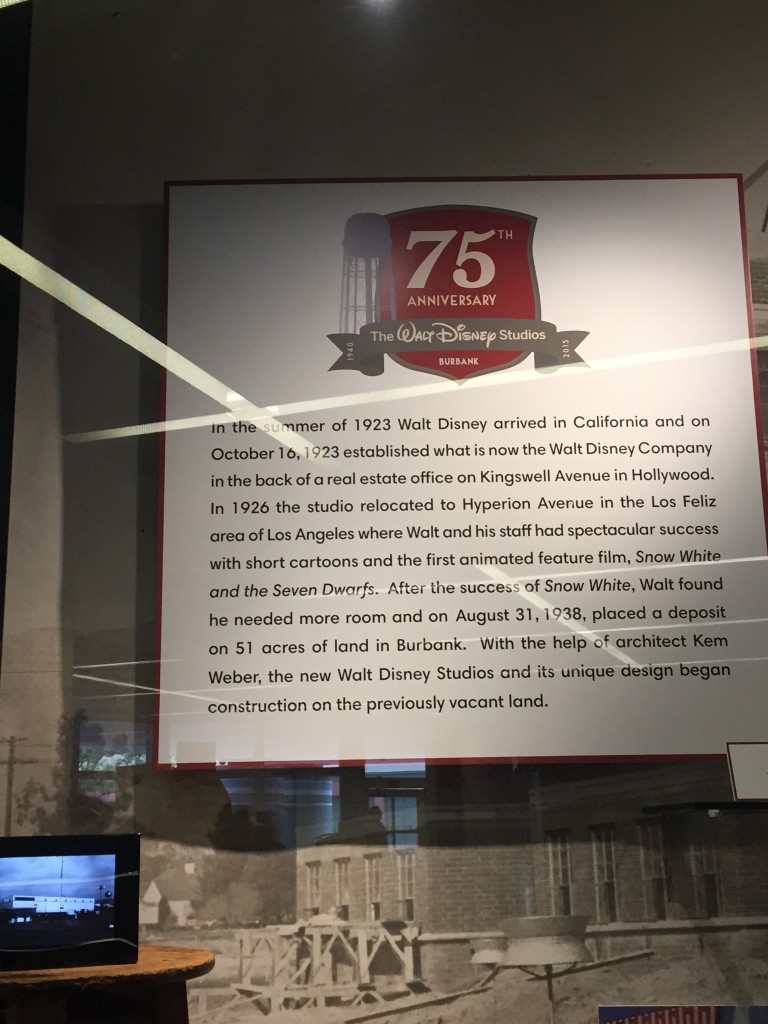 When you see Tomorrowland, you will see that tons of research was done using the very own Archives I toured. In Tomorrowland, you will see that the main theme is looking towards a better tomorrow and delve into what the future holds. I loved what  Kevin Kern said next, "As soon as you are in the future, it is the past." This is their motto too for getting all the amazing research, set pieces, files, and animation through the last century. It was a truly fascinating day that I will never forget!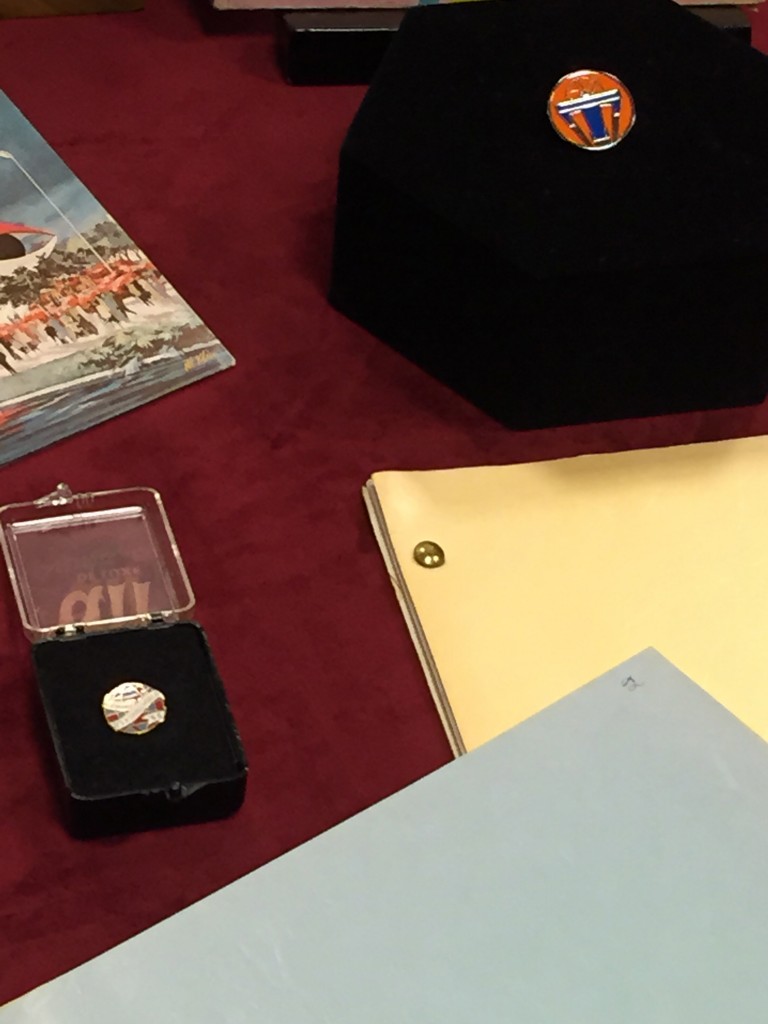 Don't forget your opening day of Tomorrowland is this weekend!  That is May 22- Yes, this Friday!! Get your tickets now for this extraordinary movie!