*I work with Lysol on sponsored posts. All my opinions are my own and not swayed by outside sources.*
With three kids, the #1 mess in my household is definitely the bathroom and most noticeably the toilet. With 2 guys and 3 girls in the household, that toilet bowl is always used. Unfortunately, that also means it always gets dirty and I don't have the time or means to spend hours at a time cleaning it. That is why I am so grateful for Lysol Click Gel!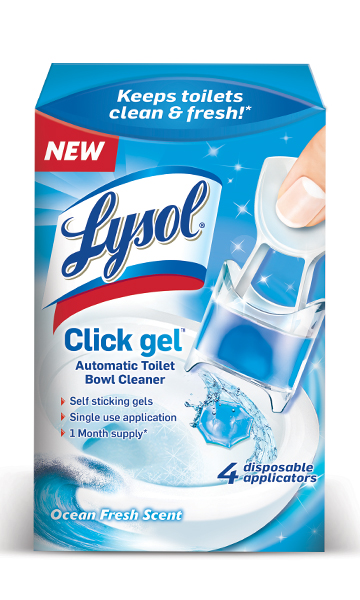 With Lysol Click Gel, I can now keep my toilet bowl clean and fresh in one simple and easy click! They have made it so easy! All I have to do is press the Lysol Click Gel applicator against the inside of your toilet bowl until it clicks, and let Lysol do the cleaning for you! How awesome is that?! Every time you flush, you will have continuous cleanliness of your toilet and freshness for up to 1 week!
For my family, this is such a wonderful product! We use the Lysol Click Gel all the time on all our toilets to keep the toilets clean without any work on my part. Check out this vide to see exactly how it works: