I'm sharing how much we love Goldfish® Puffs as part of a sponsored post for Socialstars #GoldfishTales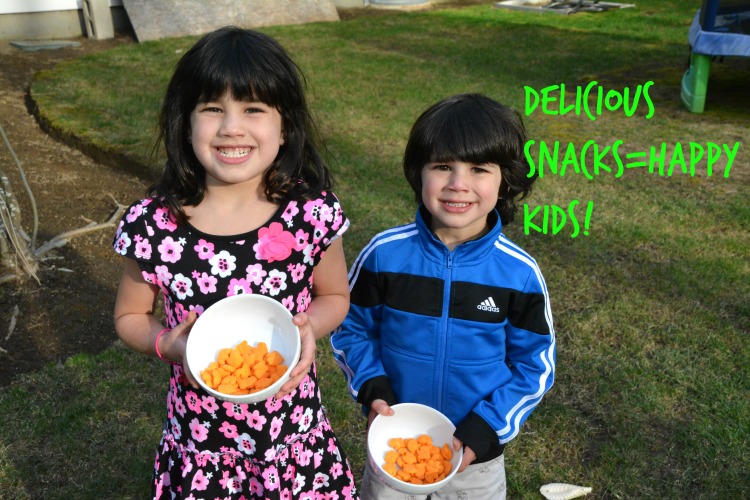 Does it seem like your kids are always asking for snacks? I don't know about you, but in our household I am always hearing the small voices of Zane and Hayley asking if it is snack time yet. I love snack time because it gives me a little break. They love snack time because of course, food is involved! However, the problem I have is they both can never agree on the same snack. That is until now! Goldfish® Puffs are the most popular snack now in my household and I love that I can take them anywhere to keep the kids happy!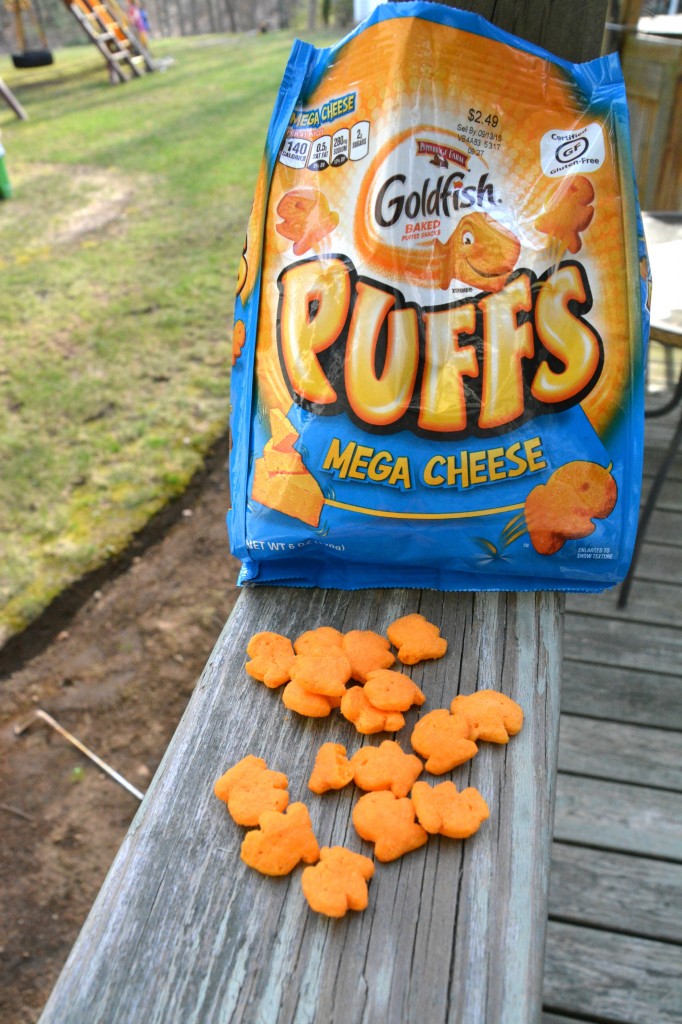 The winter here has been horrible so the days of staying inside are surely limited. The kids always want to be outside but the number one thing I always hear when they are playing is "Mom… I am hungry!" Sound familiar? They go from exploring outside to being totally ravenous in no time at all!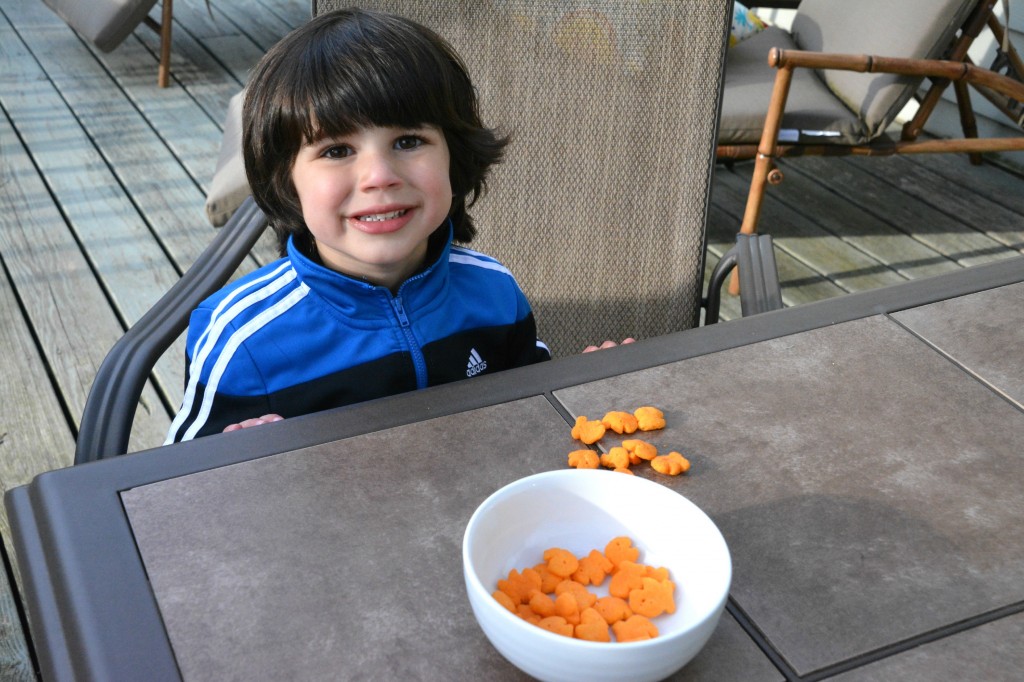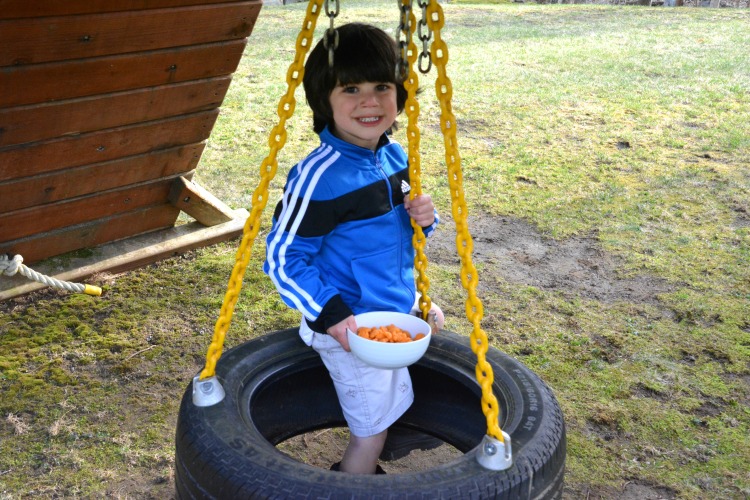 That is why we all LOVE Goldfish® Puffs. Hayley and Zane can play outside and then have a snack that they both enjoy all in the beautiful outdoors. The bold and delicious flavors in every bite of the Goldfish® Puffs make them a house favorite. To make things fun, they love to take one of mommy's cups and fill the cup with a single serving of Goldfish Puffs. Mommy and daddy love them too!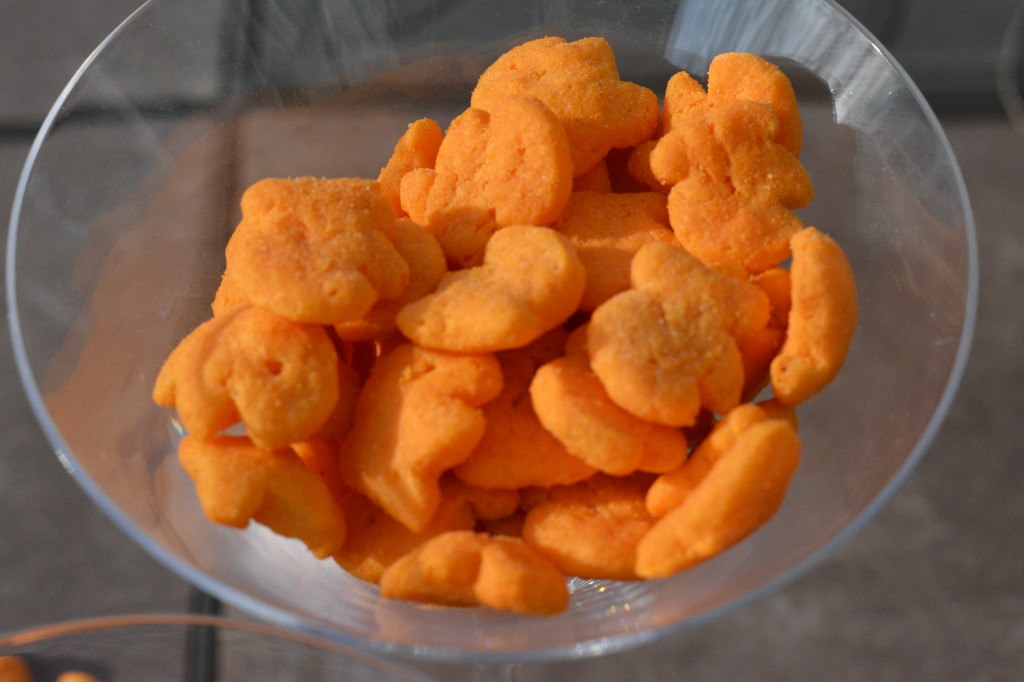 Besides being the perfect snack for kids to eat, they also love to do some activities while they are snacking on them. One day while we were outside, I put the Goldfish Puffs in cups and they creatively came up with a fun activity that I loved so much!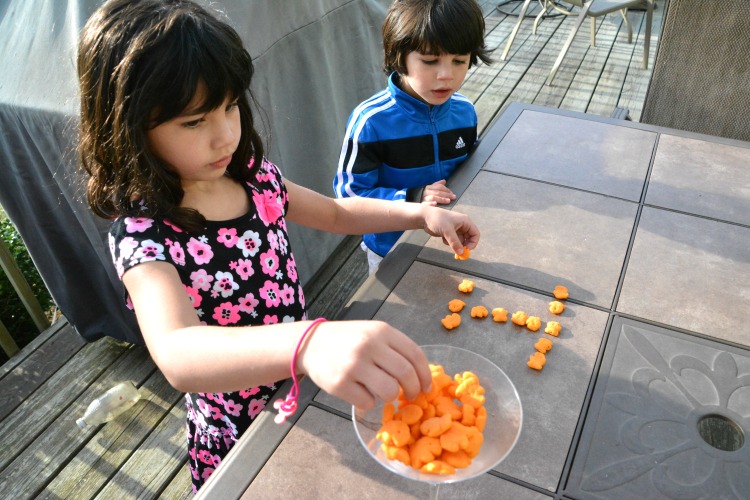 They used their minds and spelled out I LOVE MOM with the Goldfish® Puffs. Seriously, how cute is that?! Of course, once I saw it, they began eating them so it ended up looking like I LE MM. Haha! I love that they can do all sorts of fun activities with them. Hayley even loves swinging and then each time she gets higher than Zane, the winner gets to eat one. Have you noticed the winner is always Hayley?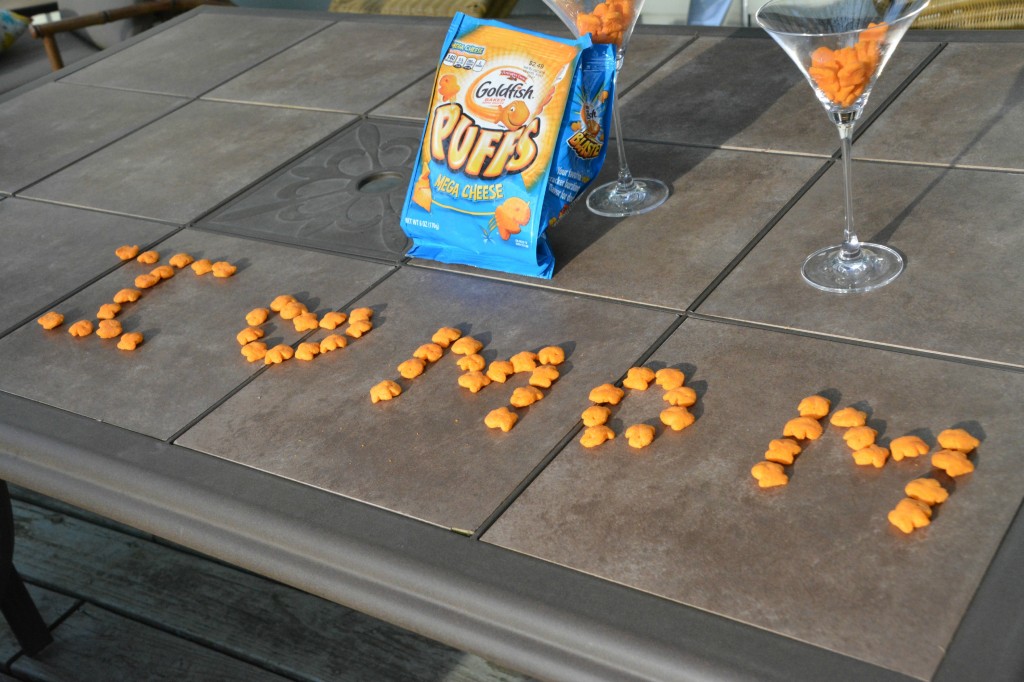 Have an adventure you'd like to share? Visit GoldfishSmiles.com where you can participate in the Goldfish Tales promotion and share your photos and stories for a chance to win.
Goldfish Tales promotion details are as follows: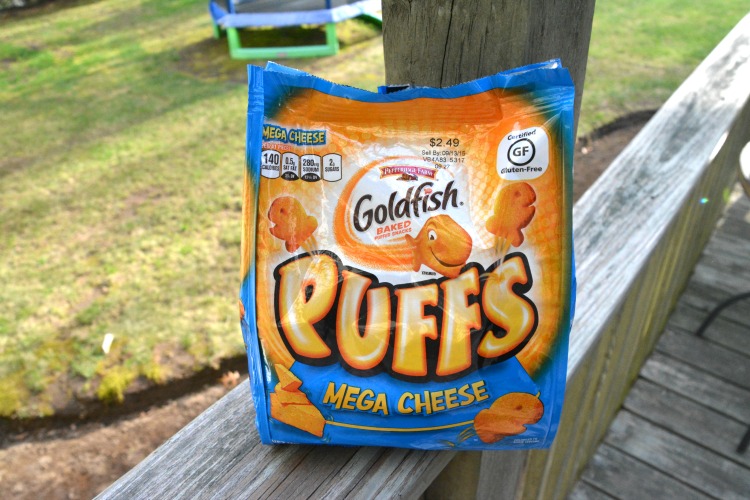 ○      Entrants are asked to share a photo and story for a chance to win a case of product each month and an awesome trip to the U.S. location of the winner's choice, so that he/ she can create more Goldfish tales!
○      No purchase necessary. Sweepstakes ends 7/31/15. Must be resident of 50 US/DC, 18 & older. Void where prohibited. Limit one entry per email address/ day.
Good luck and let me know how much you love these gluten free snacks!