*This shop has been compensated by Collective Bias, Inc. and its advertiser. All opinions are mine alone. #PurellWipes #CollectiveBias*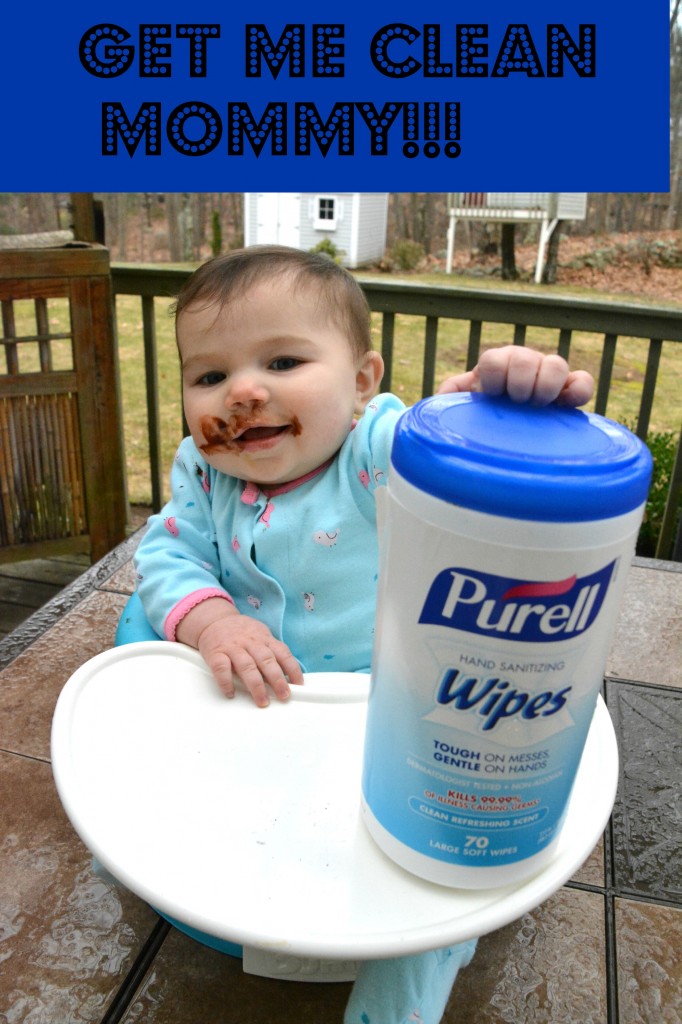 With three kids, there is always constant messes on either my kids hands or faces. By the end of a long day, the usually look like I have not bathed them in a few days but I can assure you I most definitely bathe them nightly. The problem all three of my kids including my adorable baby have is they love playing outside and equally love food. While they try their hardest to get the food in their mouthes, usually they do not succeed. However, I no longer worry about this because I have PURELL® Hand Sanitizing Wipes throughout my house so I clean them up in a jiffy!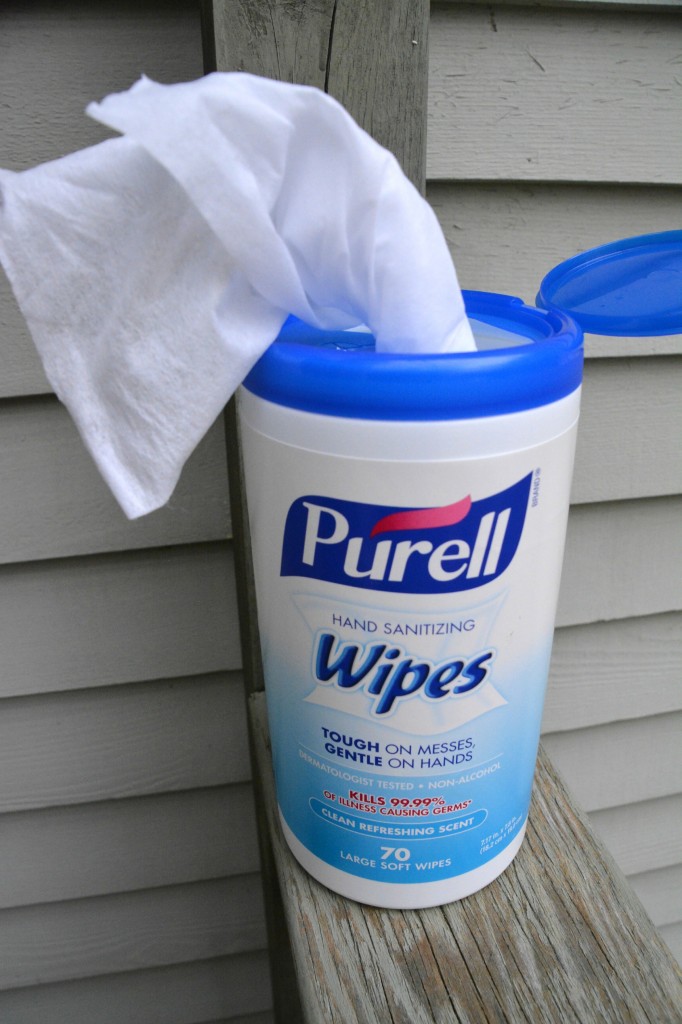 It has been a very LONG winter here with record breaking snowfalls. With the temperatures now over 50 degrees F, Hayley and Zane go outside about 2-3 hours a day to play. I don't blame them after they were cooped up all winter long. They love swinging, playing baseball, and having a grand ole' time in our backyard.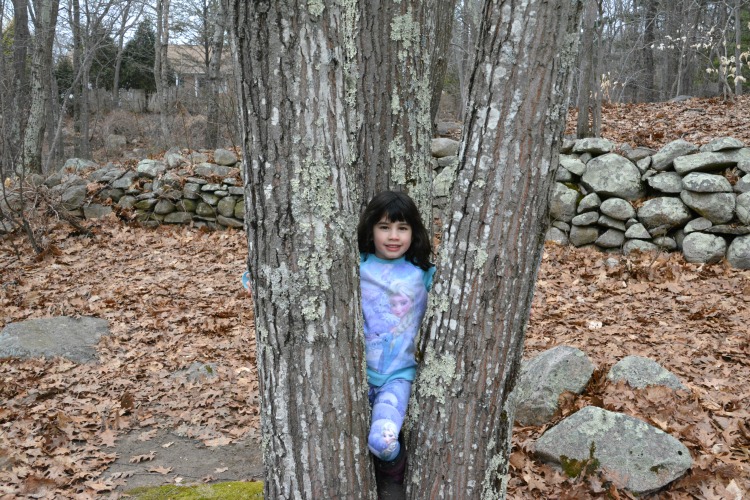 The only problem I face is Zane tends to gravitate to the dirt. Why do boys love dirt?!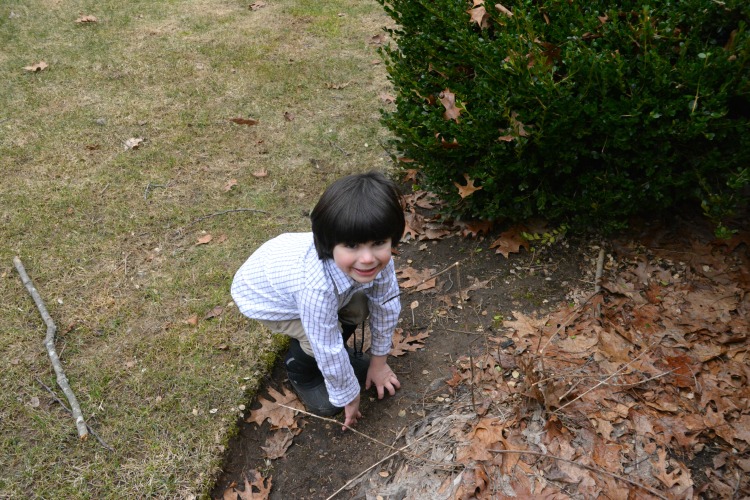 Then his fresh hands go from perfectly clean to looking absolutely horrendous!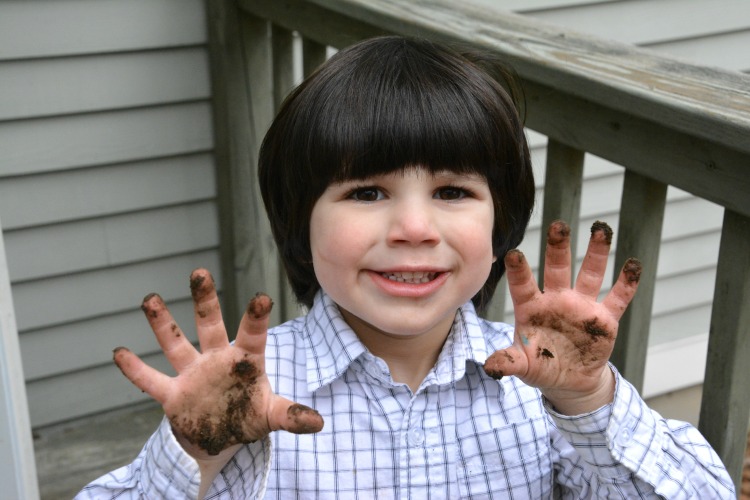 Of course, when Hayley sees Zane having a great time in the dirt, she like to join in on the fun and pretend she is gardening. It is actually really cute but again the messes are awful!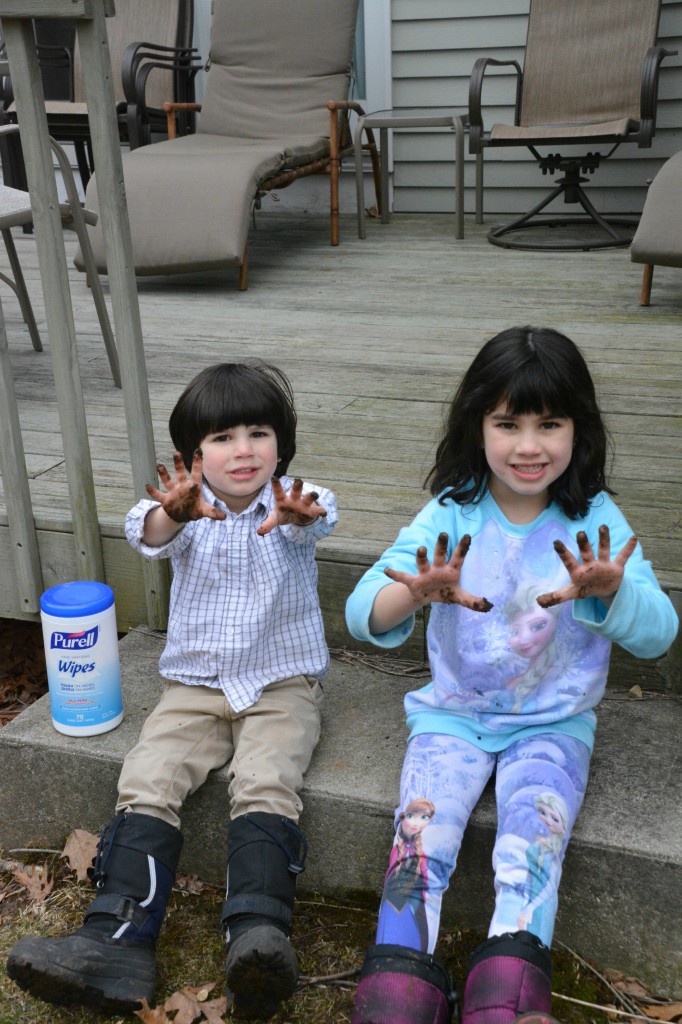 Thankfully, I have stocked up on many of the PURELL® Hand Sanitizing Wipes at my local Walmart. Walmart has PURELL® Hand Sanitizing Wipes in either a 70-count Clean Refreshing Scent Canister OR 35-count Fragrance Free Canister. These  brand new products are now located in the household cleaning aisle for the very first time.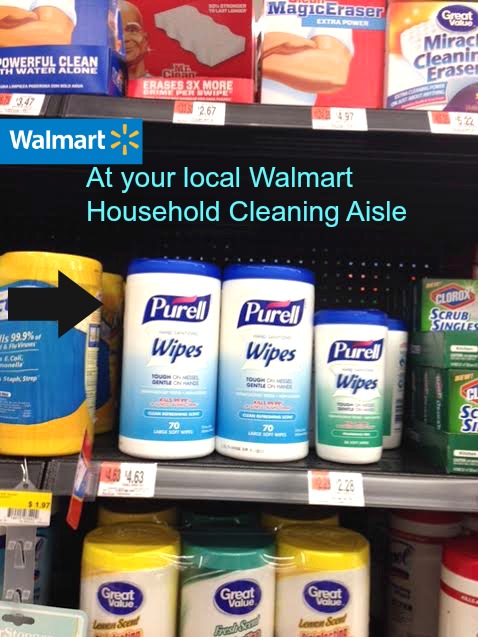 What I love about these PURELL® Hand Sanitizing Wipes is that they are formulated to remove soils and kill illness-causing germs on the hands as well as maintain skin condition. I don't know about you but with my kids once they have a playdate with a kid who becomes sick, magically they all become sick in the same week. Having three sick at home is no good at all!  I use the PURELL® Hand Sanitizing Wipes every single time they eat, play outside, or have friends over, because they kill 99.99% of illness-causing germs! With kids who hate to end their playdate to wash their hands, I simply use PURELL® Hand Sanitizing Wipes on them and I am confident in knowing all of the germs will be killed. It helps to sanitize hands and in the process kill illness-causing germs on hands. What could be better than that?!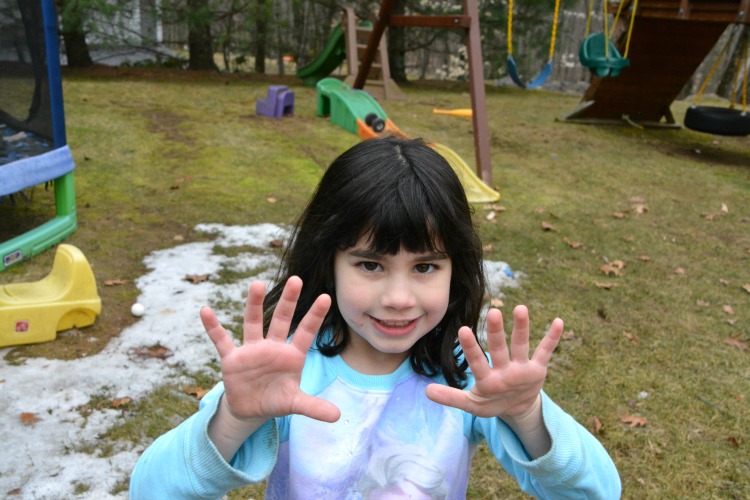 Even Hayley can help out in the big sister role by cleaning up Zane's hands!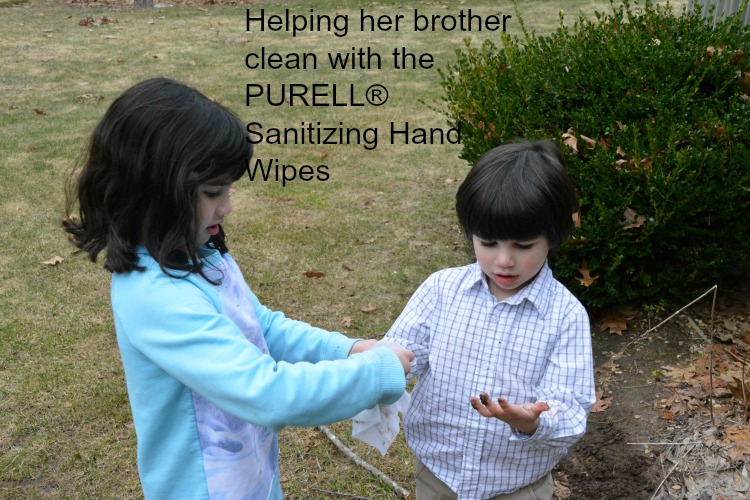 They are perfectly safe to use on hands and faces of even the littlest child! This is a great thing because my Taylor is known to become super messy after she eats her meals. Most of the time it ends up on her face instead of her mouth. She is 8 months old though so I really can't expect any more out of her. Thankfully after her meals I use PURELL® Hand Sanitizing Wipes and she gets all clean without any fuss on her part.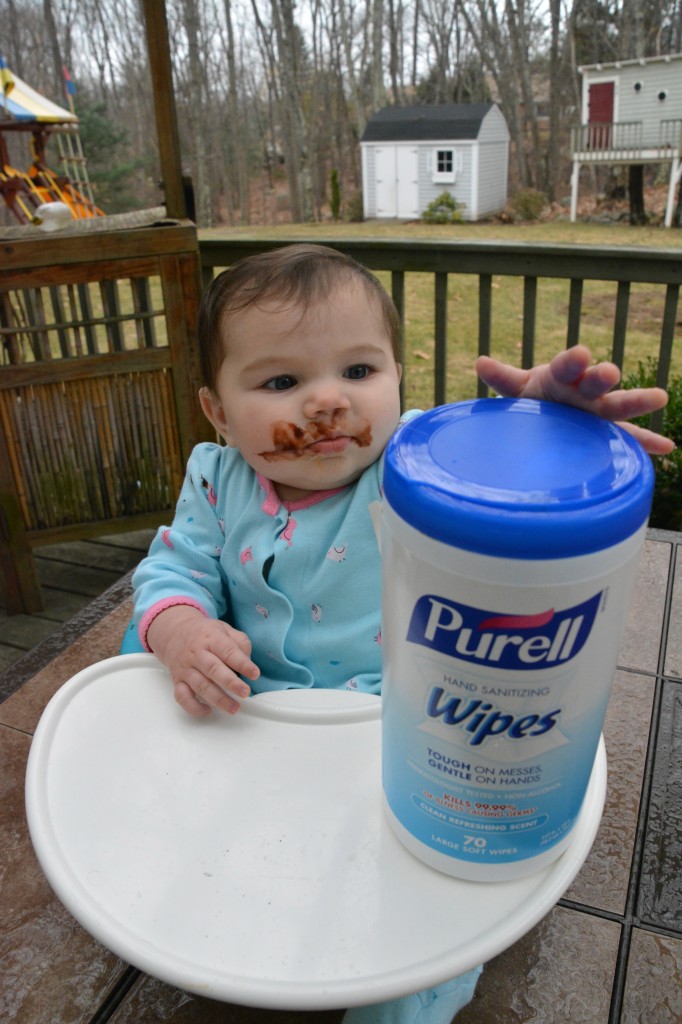 We keep the PURELL® Hand Sanitizing Wipes along with diapers, wipes, and lotions in a basket because I feel these are some baby must have items to have readily available at any time.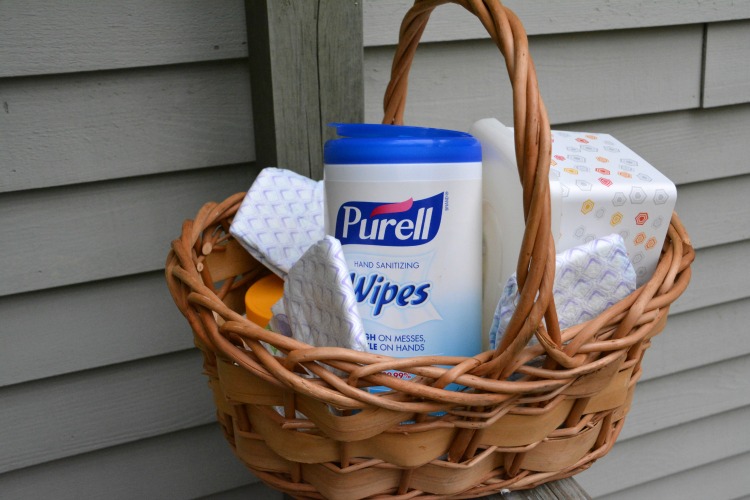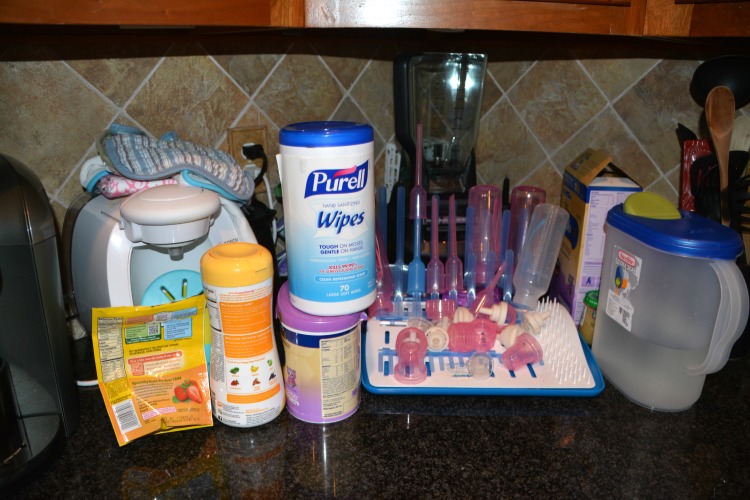 I know you are now anxious to head to your Walmart to try out these PURELL® Hand Sanitizing Wipes for yourselves. Be sure to take advantage of the $1.00 off coupon and enjoy these wipes. Shoppers will be able to save $1.00 on any PURELL® Wipes canister or Save $1.00 on any two PURELL® Products. PURELL® has a fantastic loyalty program that you do not want to miss out on!
They sure do a great job of keeping germs at bay in my household, as well as  keeping my kids faces and hands clean!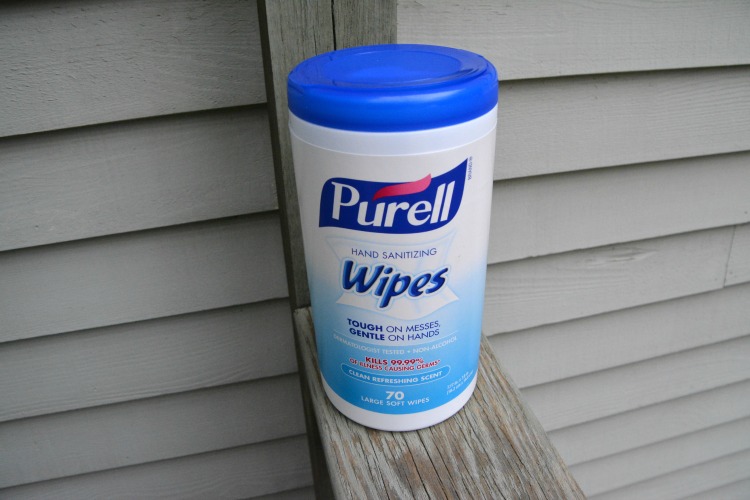 What is the #1 mess that your kids make in your household??