*I am working with Johnson + Johnson on an ambassadorship. I am being compensated for this post but opinions are my own and not swayed by outside sources. #partner *
Johnson's NO MORE TANGLES products make bath time so much better. It's so easy, even my husband can help out! He works just as many hours as I do, and he's always looking for ways to bond with the kids, so I let him host a "daddy takeover" with my son, Zane. My husband does his best to spend as much time with the kids as he can, but he's rarely involved with bath time, so he made that his "daddy takeover" time with Zane. They both had so much fun!
With Johnson's NO MORE TANGLES, Bath Time is Fun Time
Did you know that your baby's hair can double in thickness by their second birthday? Even though it thickens rapidly, it's still very fragile and more prone to breakage. That's why Johnson's made their NO MORE TANGLES line. It helps keep that mop in check without damaging your baby's little locks. Used together, the products in the NO MORE TANGLES line reduce tangling by up to 75%. This stuff really works!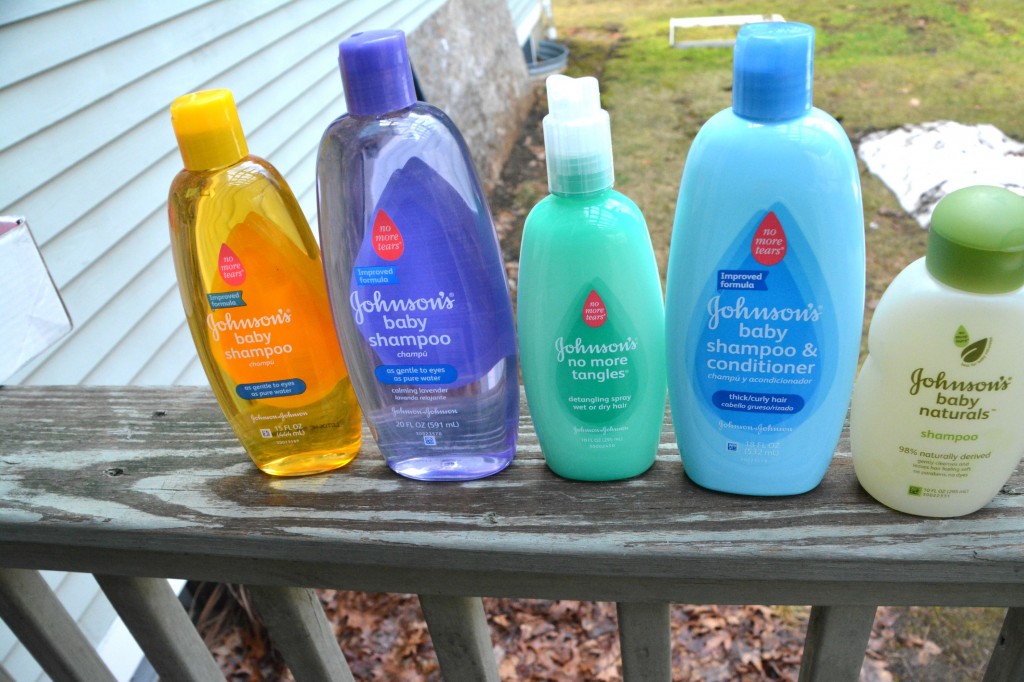 My Zane has hair so thick, I sometimes like to call it fur! It's been that way since he was a baby, but at four, his hair is like a helmet. I seriously believe he has built-in protective head gear, that kid's hair is so thick! I was really excited when I found out about the NO MORE TANGLES line, because my poor little guy is miserable when it comes time to brush out his hair. His uber thick hair always gets knots, and it's very difficult to get them out. Of course, when my husband found out about NO MORE TANGLES, he was more than happy to do the "daddy takeover".
It was a resounding success. Of course, Zane and my husband were super excited to just hang out and have watery wars with Zane's action figures. I was more interested to see how well Zane's hair would do with the NO MORE TANGLES line from Johnson's. I made sure to tell my husband not to take the usual precautions we generally take with Zane's hair – scrubbing lightly, rinsing in one direction, pretty much anything to reduce tangles. Instead, my husband and Zane laughed the entire time that Zanes hair was being scrubbed, tousled, and generally spun around in every direction. The laughter was a joy to hear, but I have to say, I had a tiny little ball of dread in my stomach, hoping that we wouldn't have a tangled painful mess at the end.
WE DIDN'T! YAY! My husband used the NO MORE TANGLES shampoo and conditioner, which, of course, has the NO MORE TEARS formula. After the bath, we gave Zane's hair a healthy dose of NO MORE TANGLES Detangling Spray. It worked like a charm! There was not one instance of having to pull, pick, or delicately unknot any part of his hair. Which meant that all of the fun he and my husband had during bath time wasn't negated by a painful brush out process.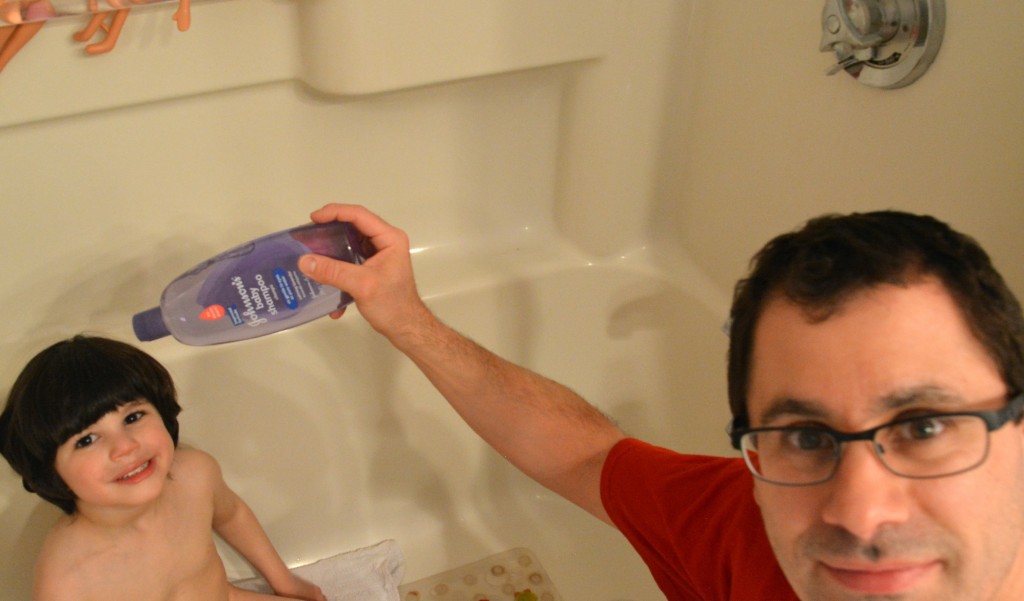 NO MORE TANGLES Means No More Tears
And that's awesome. For years, Zane has suffered with the dreaded drying and brushing of the hair, but not anymore. He and my husband had such a great time playing together during bath time, and I had a wonderful time NOT hearing my son whimper while we struggled to keep his hair in order. If you have a child with unruly hair, I would highly encourage you to pick up the complete NO MORE TANGLES line from Johnson's. You really can't beat the feeling of not causing your child pain.