*This is a sponsored giveaway. All my opinions are my own and not swayed by outside sources.*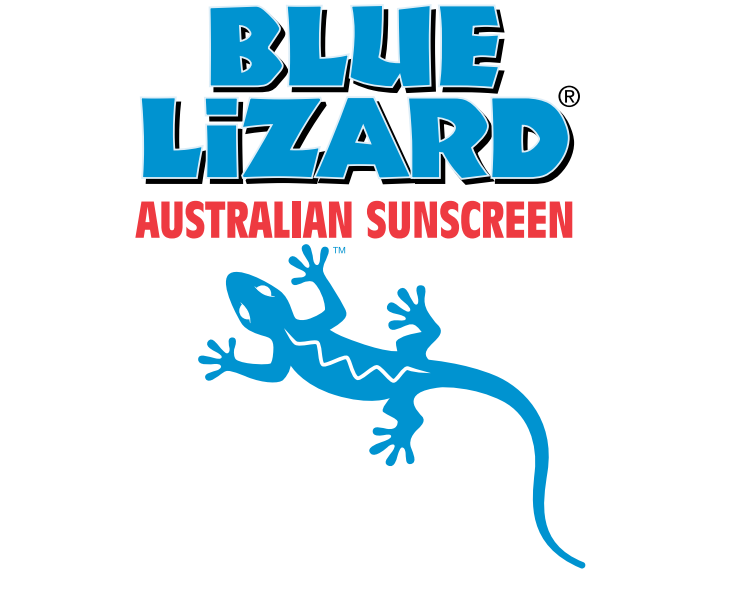 Blue Lizard Australian sunscreen is the leader in broad spectrum UVA and UVB protection. They were founded in Australia which has the highest sunscreen standards in the world. Blue Lizard was the leader in broad spectrum sunscreen in Australia, and now they're providing that same protection to us here in the states. My family gave it a try, and we were thoroughly impressed.
Broad Spectrum Protection That Delivers
It's so important to use a high quality, broad spectrum sunscreen when you're out and about. Did you know that a single sunburn during childhood can dramatically increase your chances of developing skin cancer later in life. It's scary, but it's true! Blue Lizard has been around for years, and for years, they've been providing top notch protection from the sun's harmful rays.
Blue Lizard is now manufactured in the United States, but they've held onto the methods that they mastered down under. They use the most advanced formulations to ensure the most comprehensive broad spectrum sunscreen available today. Their clinically proven, broad spectrum UVA and UVB sunscreens are mineral-based, water resistant, and SPF 30+, which means that you and the family can enjoy all of your favorite activities without the fear of a burn.
Blue Lizard Benefits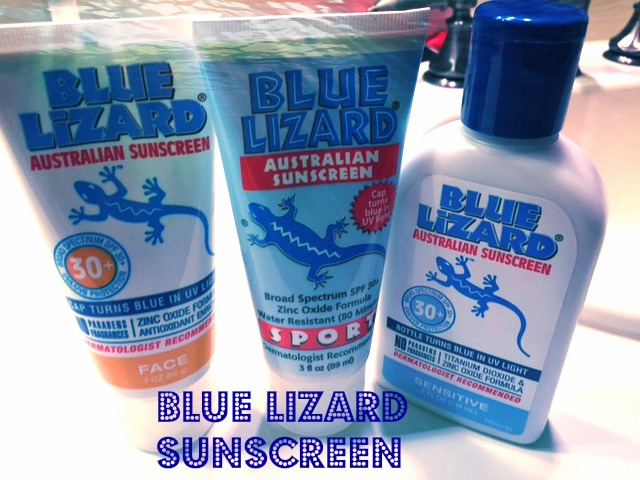 Blue Lizard is the leader in broad spectrum sunscreen, with the most comprehensive UVA and UVB protection available. Their broad spectrum sunscreen is of the highest quality and offers benefits such as:
Adheres to strict Australian guidelines for broad spectrum protection
Water resistant
Mineral based to improve water resistance
Clinically proven advanced formulations for everyone including Sport, Face, Sensitive, and Baby
SPF 30+ protection
BPA-free Smart Bottle changes color when exposed to UV rays to remind you to put on your sunscreen
Most recommend broad spectrum sunscreen by pediatricians, dermatologists, and pharmacists
We Love Blue Lizard Broad Spectrum Protection
My family was hooked on Blue Lizard broad spectrum sunscreen from the moment we tried it. It goes on quickly and easily, and it's HARD to get off! That's great for a long day of fun in the sun and water. While all of their products are great, I was most impressed with their Sensitive and Baby lines. There are certain brands of sunscreen that my skin just can't handle. I have put on certain brands, and it felt like hot molten death on my skin. I don't want to repeat that! I also don't want anything harsh on my youngest's skin, so Sensitive and Baby are a perfect fit.
When I put on the Sensitive formula, it was nice and smooth. I had no burning or irritation at all, and it lasted quite a long time. The same thing can be said for their Baby formula as well. My daughter had no issues wearing it, and it protected her delicate skin wonderfully.
We had a day of fun in the sun with broad spectrum protection from Blue Lizard with nary a burn to be seen.  I love this stuff, and I think you will, too. Right now, you can use coupon code: P20MCHRON and get 20% off of orders of $35.00 or more – valid until 8/31/15.
Giveaway: In addition, my readers can win broad spectrum protection from Blue Lizard in the form of a 3 oz. Face, 3 oz. Sensitive, 3 oz. Sport, 2 Baby sachet samples and a color-change bracelet to let you know when to put on your sunscreen. It's a value of $44.17.  
This giveaway is run via rafflecopter so click read more to see the actual giveaway. The only mandatory entry is to visit Blue Lizard and let me know which product you would like to win in the comment section. While the other entries are optional, I highly suggest filling them out to increase your chances of winning. 
a Rafflecopter giveaway