*I work with ASUS on promotions. All opinions are my own and not swayed by outside sources.*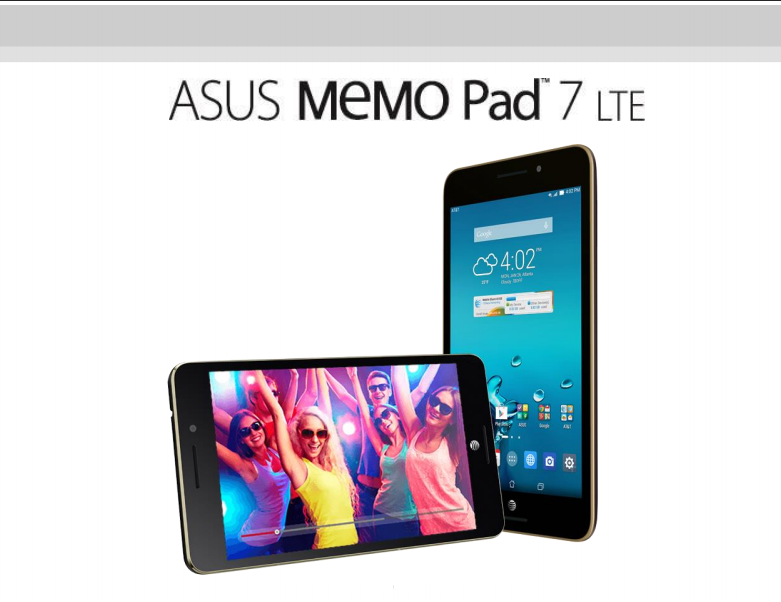 I recently had the opportunity to review the ASUS Memo Pad 7, and I was pleasantly pleased with the experience. It's an economy tablet, but since it's from ASUS, I knew it would be great. I have to say, when I fired it up and played with it for a bit, I was quite pleased with the power and functionality of this tablet.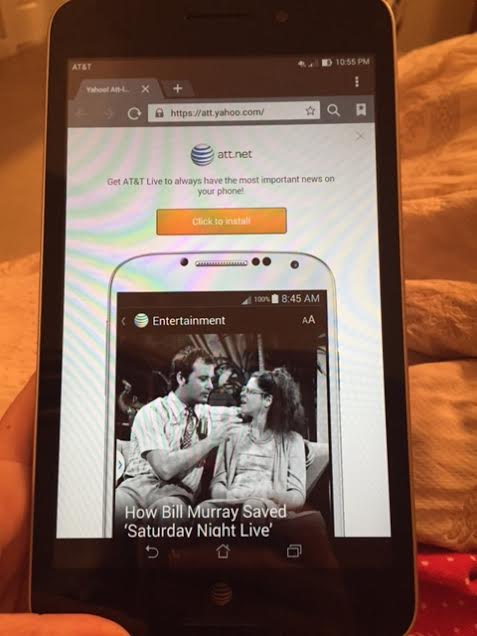 ASUS Memo Pad 7 – A Beefy Tablet at a Poultry Price
As I said, the ASUS Memo Pad 7 is an economy tablet, and there's nothing wrong with that. Personally, I've never seen the benefit of buying a $500.00 tablet that's as powerful as my computer. I'm not playing a game like Call of Duty or the like on it, and I'm not running Photoshop. It's a tablet. I use it for social media, game and productivity apps, and music. I don't need an uber machine. I just need something that's powerful and reliable. That's what I got with the ASUS Memo Pad 7.
Don't let the term economy tablet fool you. The ASUS Memo Pad 7 is a workhorse. Everyone in our family was able to run all of our favorite apps as well as some new ones that our old tablet didn't support. It's processing speed is more than adequate, it's storage space is more than sufficient, and it supported every app that we wanted to use. It's an economy tablet that delivers a luxury experience.
Of course the kids were all about the games. I had barely had a chance to look it over before the kids snatched it up and installed several different apps on it. It downloaded and installed them quickly and easily with no hiccups and no annoying "your device in unsupported" messages.
After a couple of hours, I took it back to do some actual work on the tablet and I was thoroughly impressed. I had no problem installing a few of my favorite productivity apps and the like. I even took a few pictures to test out the camera quality and the pictures turned out wonderfully. The ASUS Memo Pad 7 delivered on all fronts for us, and I couldn't be happier with it.
ASUS Memo Pad 7 Specs
The ASUS Memo Pad 7 packs quite a punch at a very low price, which I think is pretty cool. I'm not surprised really, ASUS  is big time. They are known for the quality of their motherboards and other products, so I was certain the tablet wouldn't disappoint. And it didn't. Here's a run down of the specs.
1GB RAM
8GB or 16 GB memory
Micro SD card slot supports 64GB cards
WLAN802.11 b/g/n WiFi connectivity
Bluetooth v4.0
Supports Miracast
2 MP front camera
5 MP rear camera with auto focus and 1080p video recording
Stereo speakers
Micro USB
2-in-1 audio jack
G-sensor
E-compass
Hall sensor
9 hour battery life
As you can see, the term "economy tablet" only pertains to the price of the ASUS Memo Pad 7. Make no mistake, this tablet is a powerhouse. Does it have the most of everything? Nope. Does it have to? Nope. I'm about form, function, and performance, not a trendy name and a high price. The ASUS Memo Pad 7 gave my family everything we wanted and nothing we didn't. I truly love this tablet!
If you're looking for a great tablet at an even greater price, the ASUS Memo Pad 7 is the tablet for you. And you can win one!
Giveaway: One winner will receive the Asus Memo Pad 7 ($175 value). This giveaway is run via rafflecopter so click read more to see the actual giveaway. The only mandatory entry is to visit ASUS and tell me what your favorite feature is. Please put all comments in comment section proceeding the post. US only. Good luck! 
a Rafflecopter giveaway