*This is a sponsored post with The Motherhood and Conagra Foods. All my opinions are my own and not swayed by outside sources.*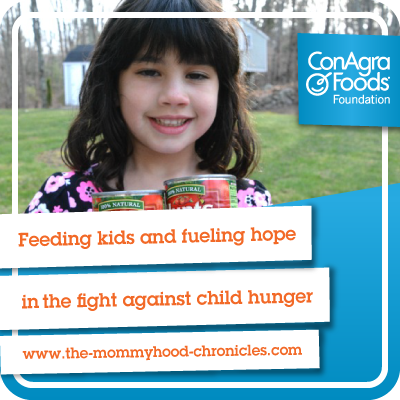 Did you know that child hunger is rampant in this country? It's a sad truth. There are 16 million kids in this country who go hungry. That is a sobering number, and I for one, want to do anything I can to help ease that terrible burden of hunger. ConAgra wants to help, too. The ConAgra Foods Foundation has been fighting child hunger for more than 20 years!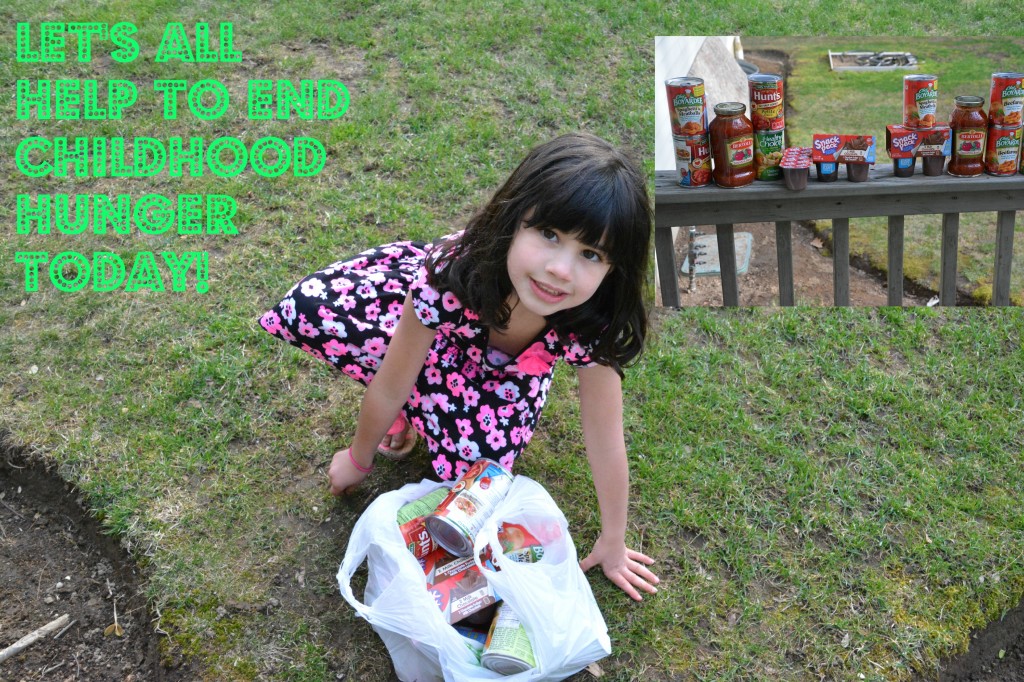 Child Hunger is an Epidemic
This year, 16 million kids will know what it feels like to go hungry. 16 million. Think about that. 16 million little ones are out there right now with empty bellies, wondering where their next meal will come from. Wondering how much longer they'll have to endure that gnawing ache in their middle that won't go away. Wondering why it has to hurt so much. It hurts my heart in a way I can barely describe when I look at my three kids.
16 million is a huge number to wrap your head around, so look at it like this: 1 in 5 children is at risk for child hunger. The next time you're out and about look around you. Count how many kids you see in your travels. At least a few of them are either living a life full of desperate hunger or well on their way to it. That's just about the saddest thing I can think of.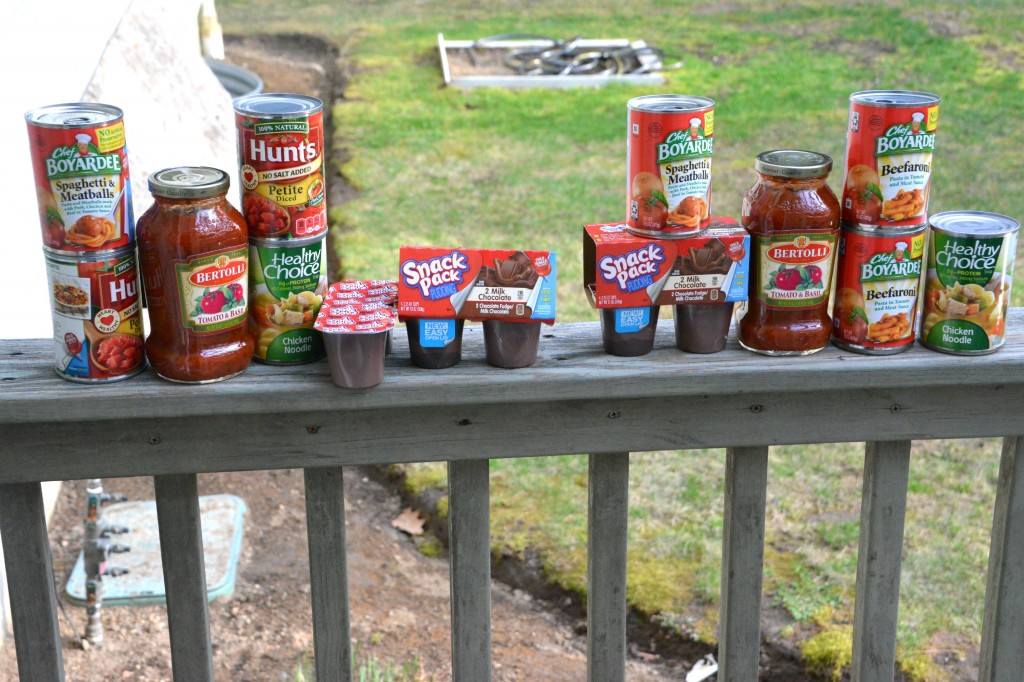 That's why ConAgra Foods and the ConAgra Foods Foundation is so important. This multi-billion dollar food company is using its considerable weight to harness the power of America's youth to tackle child hunger nationwide.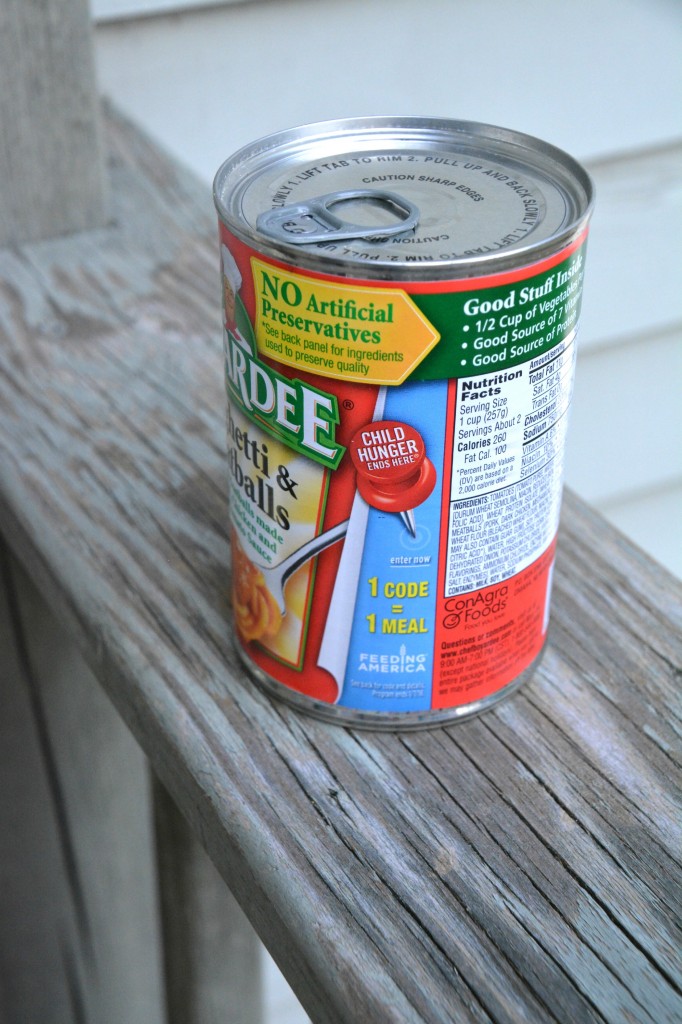 My daughter and I are doing our part to help in the fight against child hunger as well. We visited Child Hunger Ends Here for ideas about how we could help fight this horrible cloud laying across out country, and we decided to donate to the local food bank at our temple. We got a variety of non-perishables like Hunts vegetables, Snack Pack, Chef Boyardee, and Crunch 'n Munch (one of Hayley's favorites) and took them all to our temple. It's a drop in the bucket, but enough drops can fill any bucket.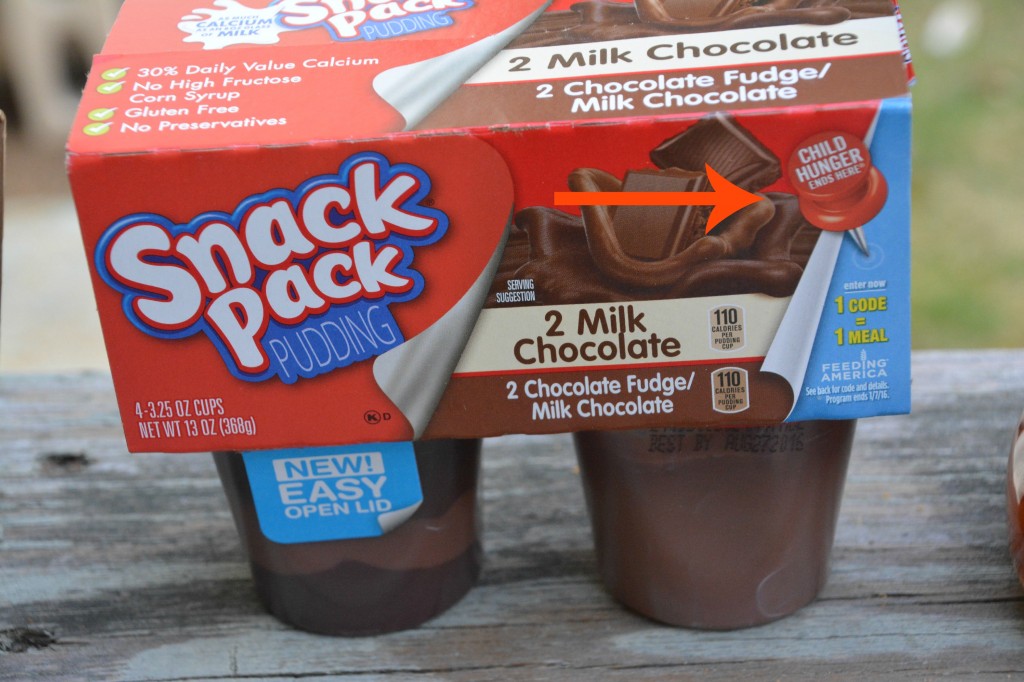 You Can Help End Child Hunger
My daughter and I donated to our local food bank, and you can help, too. Visit Child Hunger Ends Here to learn more about child hunger and get inspiration for ways that you can help in the fight against it. You can also learn more about ConAgra Foods' approach to fighting child hunger which is so very important!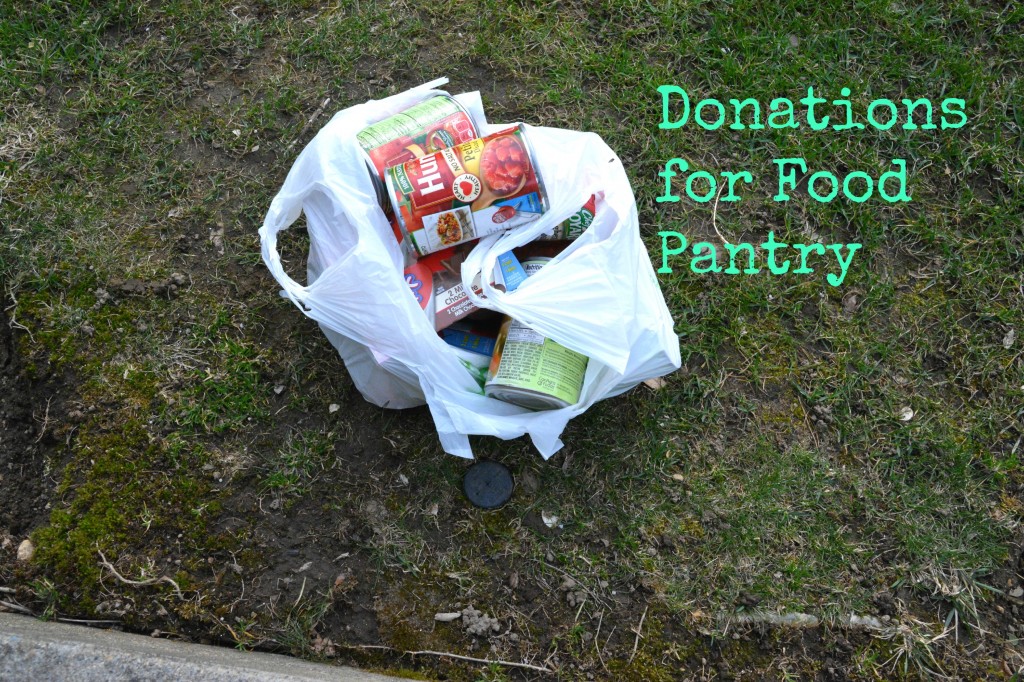 Child hunger is just about the most vicious thing I can think of for a child to have to endure, and we all need to do whatever we can to stop it. With our help, ConAgra Foods and the ConAgra Foods Foundation can make serious headway in the fight against child hunger. I encourage you to do whatever you can to help end the horror of child hunger, as well.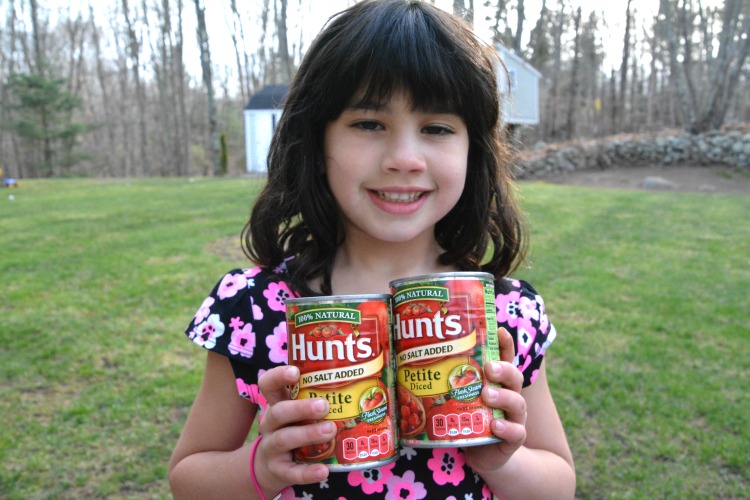 Some really exciting news too! There was one winner located near where I live!  Joyme Joia from Providence, RI received a grant! Grant winners received $500 grants from the ConAgra Foods Foundation as part of generationOn's "Make Your Mark" on Hunger campaign. To learn more about the campaign, visit www.generationon.org/hunger.
Won't you help?!!