**I received an all expense paid trip thanks to Disney and ABC studios. All my opinions are my own and not swayed by outside sources.**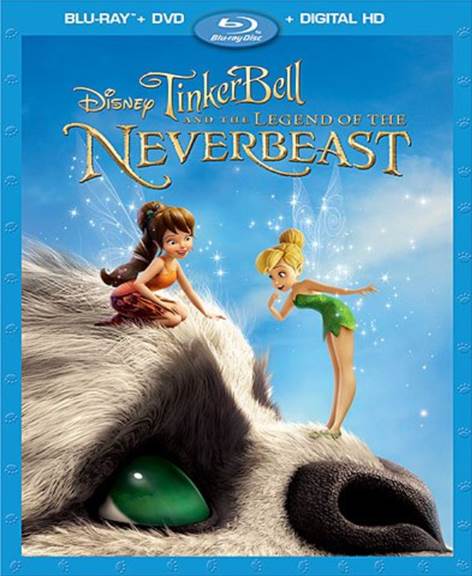 Last month in LA, I had the chance to screen the brand new Tinkerbell and the Legend of the Neverbeast. When I entered DisneyToon Studios, I immediately saw all the beautiful greenery and a huge life sized Gruff in the studios. It was set to create the look of Pixie Hollow that we see in Tinkerbell and the Legend of the Neverbeast. Once we had the chance to see the beauty of the DisneyToon Studios, we then sat down with our snacks to preview this wonderful movie. The Producer Makul Migert and Director Steve Loter  came in and introduced us to the movie. You could tell by their few words, how unbelievably proud they are of this film! I will say that after viewing it, they should be proud and then some! The movie is terrific!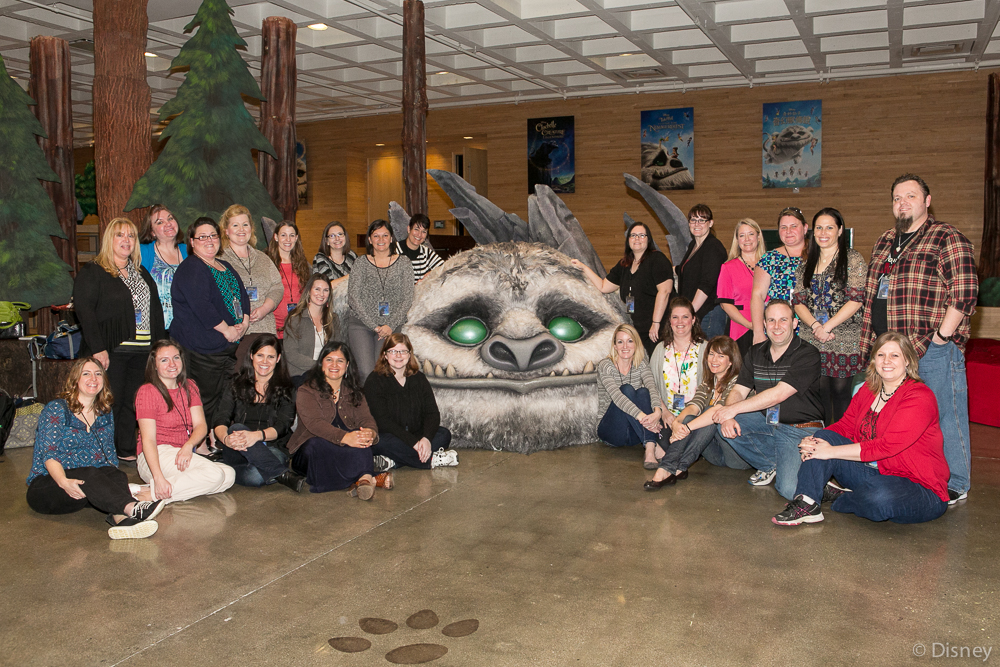 Tinkerbell and the Legend of the Neverbeast is set like other other Tinkerbell movies in Pixie Hollow. The movie revolves around Fawn (voiced by Ginnifer Goodwin) who is an animal lover and animal fairy. In the beginning, her and Tinkerbell are trying to sneak an animal out of Pixie Hollow, when they hear a large, hallowing sound. This leads Fawn to the dark cave where we get introduced to Gruff, the Neverbeast. This massive and wondrous creature with glowing green eyes is not welcome in Pixie Hallow and people are afraid that he will destroy their lives and homes.
Fawn, however, sees the good in the Neverbeast and wants to help him out. When she tries to get  his stuck thorn out of his paw, he lets out a loud roar and the fairies are afraid. Afraid of what this beast could do to them! However, Fawn knows better and wants to help him out.
Fawn, who has a very tender heart, knows that Gruff is not dangerous and wants to friend him. She must go on a journey to convince Tinkerbell and her fairy friends to risk everything to rescue the Neverbeast.  In the movie, she must bring her friends ( Tinkerbell, Vidia, Iridessa, Rosetta and Silvermist) to Gruff to show how Gruff is not a real creature, rather a beautiful animal. She tackles on the issues of trying to get her friends to change their minds about Gruff.
There are so many raw emotions that come out when watching this movie. The true friendship between Fawn and Gruff that is showcased throughout the movie makes anyone want to tear up watching it. The deep friendship makes you want to continue watching this movie and see what is going to happen. Ginnifer Goodwin (Fawn) is an amazingly strong character who makes you believe in the good in people. She follows her heart and doesn't accept anything less.  While her impulsive behavior gets her into trouble at times, she isa a caring person who is not afraid to break the rules to help an animal in need. Fawn has a big job of convincing her friends about Gruff and her love is seen over and over again.
Tinkerbell and the Legend of the Neverbeast is an amazingly beautiful story. It showcases important lessons of having an open heart and not judging a book by its cover, in the case of the physical look of Gruff.  This is one Disney movie you want to make sure to purchase because it will turn into a true family favorite. Just have a tissue available! I don't want to spoil anything but I needed one or more Kleenex by the end.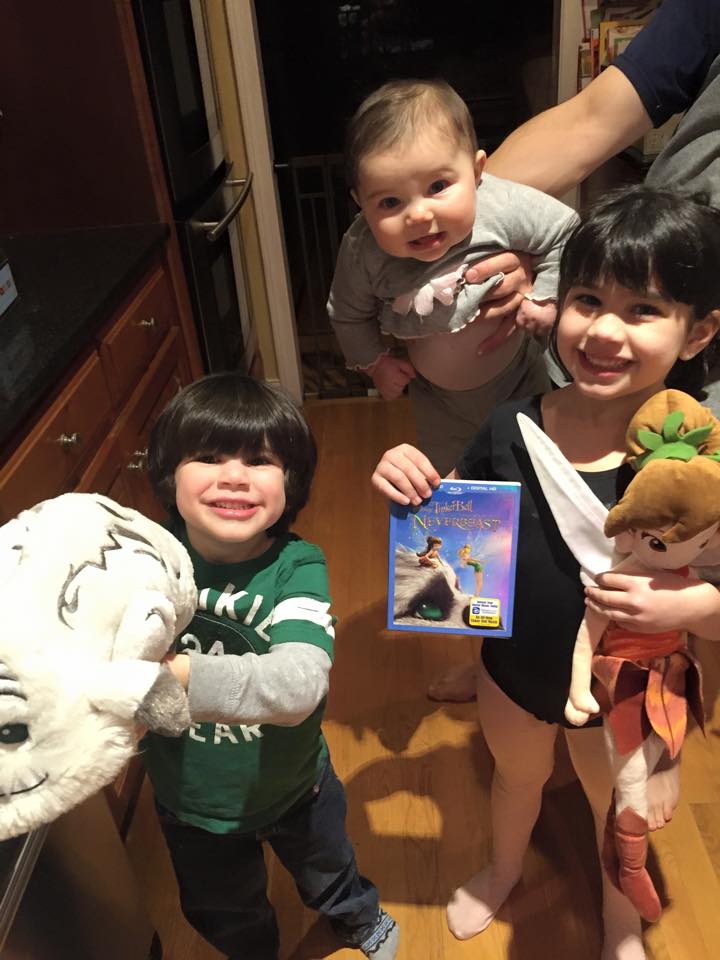 Tinkerbell and the Legend of the Neverbeast is available TODAY on Blu-Ray, DVD, and Disney Movies Anywhere.