**I received an all expense paid trip thanks to Disney and ABC studios. All my opinions are my own and not swayed by outside sources.**
Tinkerbell and the Legend of the Neverbeast is available TODAY on Blu-Ray, DVD, and Disney Movies Anywhere. This is a movie you do want to miss as it teaches important lessons that you will want your kids to see and tells a fantastic story. You can see my full review tomorrow but in the meantime, I have another awesome interview to share with you. This one is of the legend, Ginner Goodwin, who voices Fawn in the Neverbeast.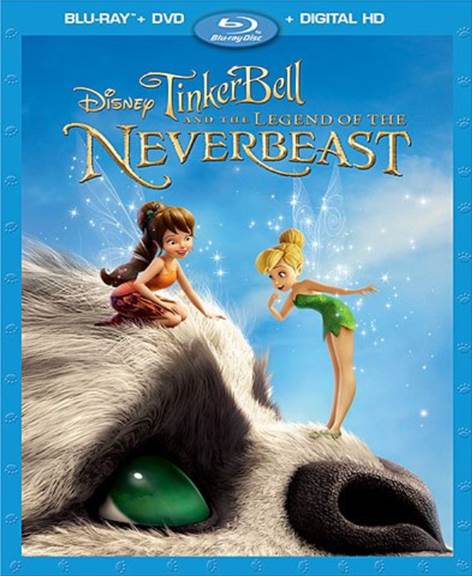 When we first got introduced to her, my very first remark was how unbelievably pretty she is. She has such a winning smile and then once she started talking, her personality matched that smile. She is such a gracious actress and was willing to answer any questions we had that day.
Our first question to her was how she prepared differently for the role of Fawn versus her normal in person acting like that you see on Once Upon a Time? She told us that while she did a little of voice work before, she really was surprised to see how different the two are.
"To have a project where I was relying solely on my voice, not having any idea what the animation of course was going to be was really, really challenging. I had to liberate myself. I had to find a way to let go of everything physically and find a grounded real connected place from which to be larger than life. There's a lot of things about my own voice that I always thought were very overly animated but I found out when my voice was actually animated that I can seem a bit dull and monotone. There's all kinds of harsh judgments I could give myself but in redoing the first couple of passes that we made for the movie, I found that there was a way to find Fawn's very expressive voice when I could let go of everything physically." –Ginnifer Goodwin
We then got to ask her how she dealt with all the emotion of the movie? Once you buy Tinkerbell and the Legend of the Neverbeast, I can assure you that you will cry, but in a good way. She told us every time she read the script she cried a lot! She relayed the emotions to the time her dog was accidently put to sleep. Over time though (since she filmed this movie over 3 years), it did start becoming about the scene itself and about Fawn's relationship to Gruff. For the ending she did many takes, but the one that made the final cut was one that they filmed early on.
We then asked her if the characters she plays always reflect the way they see the good in people? She told us that she definitely feels this is why she gets cast in the roles she plays. She also tells us that while voice over is so difficult, she truly loves every second of it.
Since she voiced Fawn, we wanted to know if she was familiar with the Disney Fairies before?
"I am a Disney addict. I always wanted to do this and to me this was the pinnacle. I just always wanted to voice Animated Features for Disney. I was familiar with the franchise. I hadn't seen all the movies and then ripped through them when I got the role. I think they're excellent. I think would appeal, should appeal, do appeal to all ages. This particular movie certainly appeals to both genders.They are just so well done, the stories are so well told. The characters are flawed. The morals are evolved. They're definitely messages I would want taught to my children. So yes, I was familiar with them, but before and now I'm a fan." –Ginnifer Goodwin
We asked her what character she would want to voice next? She told us anything Disney and she is in! She told us that Disney tells stories in the best way and I definitely agree with her! She would love to continue working with Disney in any role.
She then talked to us about her love of Disney and how she is showing her little son the joys of Disney. She mentioned to us that while he is too young to watch a movie, she plans to show him all the Disney movies as he gets older. They also read books with the Disney characters so he can become familiar with all the Disney magic.
We all were interested in knowing her favorite parts of the movie?
"I liked that last scene. I mean the the most fun I had was probably the animal noises scene just cause it was so out of my wheelhouse. I was studying You Tube Videos trying to learn different animals. They had a list of noises to try. The only animal noise I make is that monkey. My sister grew up emulating the monkeys at the Memphis Zoo and that became the climax animal of that scene which ended up being fun but they were difficult. How do you make an elephant, trumpeting his trunk ,a noise like that. I think my favorite scene is the last scene just cause it's the most powerful and it's an unexpected ending for a film of this nature." –Ginnifer Goodwin
She told us that she filmed during her pregnancy and the staff was so great. They even set up a bed for her when the doctor told her she needed to be off her feet.
In the future, Ginnifer Goodwin would like to do more animation. She has done some animation before with Spongebob and Sofia the First. It was a dream to sing for an episode of Sofia since she loves to sing. However, she would also like to spend time with her son and be a mom. She told us it goes so quickly so she wants to spend time with him. I agree!
Ginnifer Goodwin was an absolute doll when we interviewed her that day. You can see her voice the role of Fawn in Tinkerbell and the Legend of the Neverbeast!