*I received compensation in exchange for posting. All my opinions are my own and not swayed by outside sources.*
I married a full bred Italian. Seriously, he can eat pasta every night if I let him. Since meeting him, I also become a big fan of Italian food but sometimes I just don't have the time to get piping, fresh meals delivered to my table. For this reason, I turn to Modern Table!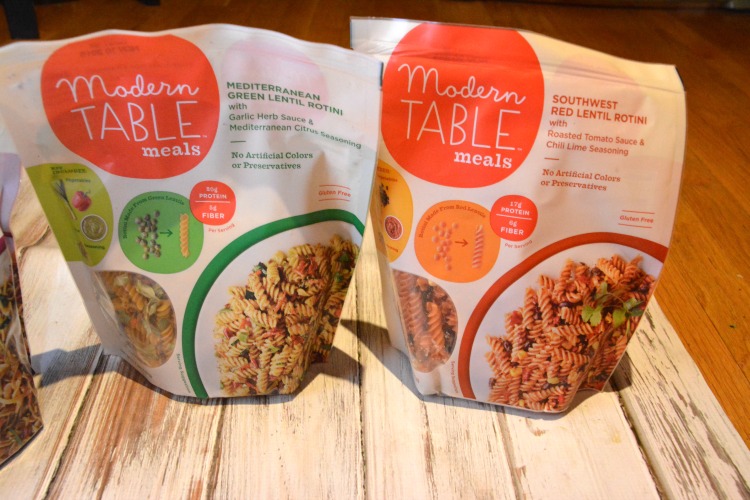 Modern Table provides Pasta Meals to my family easily and readily! If Italian is not your thing, do not worry as they have 4 delicious and best of all, packaged meals. These are protein rich meals and can be ready in under 15 minutes. The four types of Modern Family meals are Italian, Mediterranean,  Teriyaki, and Southwest. There is 12 -20 grams of protein per serving for each of these meals. They are not only nutritious but equally delicious!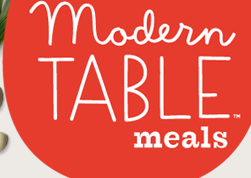 When you purchase a Modern Table meal, you are getting only the freshest ingredients. No preservatives or artificial flavors are added in. Just nutritious ingredients in every bite. 3 of the meals are even gluten free! Modern Table was created by and for busy moms like you. Life can get hectic, but that doesn't mean you have to compromise nutrition and deliciousness in the kitchen!
I had the chance to try all of them and they were so easy to make. I can get a quick, easy, healthy, and piping hot meal made for dinner in no time at all. The shelf life of these meals are 12 months so you can readily buy them in bulk and save them in the pantry for a quick meal anytime of the day.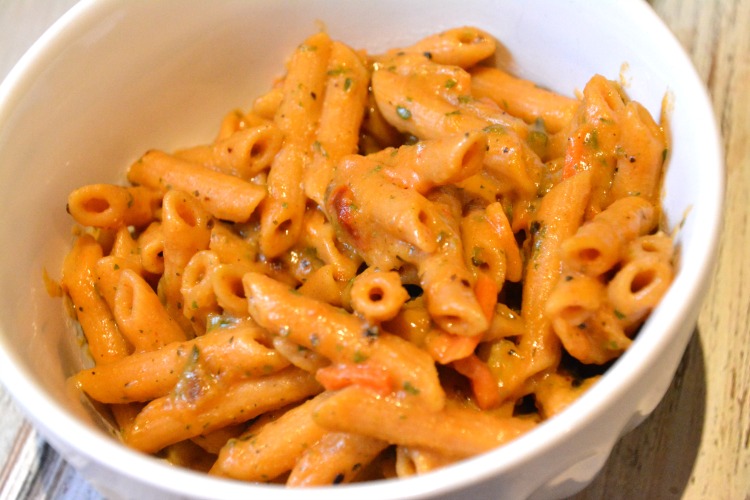 These are the current flavors:
Teriyaki White Bean & Broccoli Noodles with Teriyaki Sauce & Sesame 5-Spice Seasoning
Mediterranean Green Lentil Rotini with Garlic Herb Sauce & Mediterranean Citrus Seasoning
Italian Red Lentil Penne with Roasted Red Pepper Sauce & Parmesan Herb Seasoning
Southwest Red Lentil Rotini with Roasted Tomato Sauce & Chili Lime Seasoning
Be sure to check out Modern Table meals today! Now you can get FREE SHIPPING till the end of April with code Mommyhood!