This shop has been compensated by Collective Bias, Inc. and its advertiser. All opinions are mine alone. #BringingInnovation #CollectiveBias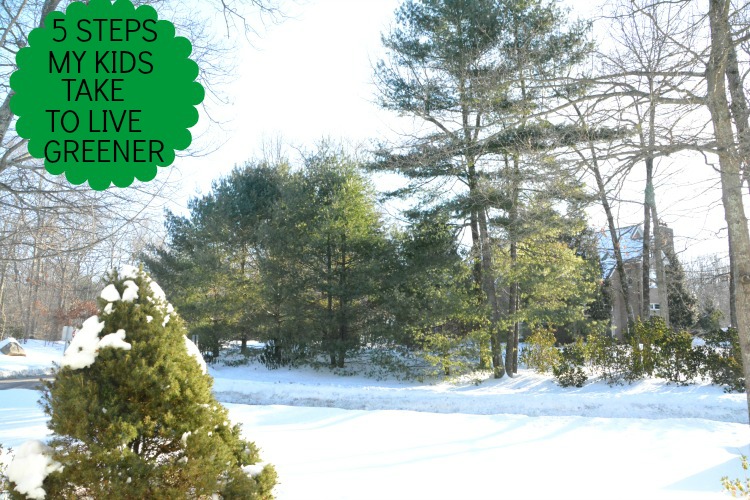 I am honestly concerned about this earth. It scares me that the weather changes so unbelievably vastly where I live,  from being incredibly hot in the summer months, to being downright freezing in the winter months. It scares me that our oceans are getting so polluted that our fishes are dying. It scares me that our air is becoming so polluted that more and more people are developing asthma. It scares me there are remnant pesticides on the foods we are eating. We as a population need to take steps to assure we all stay healthy,  living on this beautiful earth. If you have kids, it is imperative to show them what the cost to the earth would be if we did not practice living greener. Educating our youth is so very important because they are our source to the future.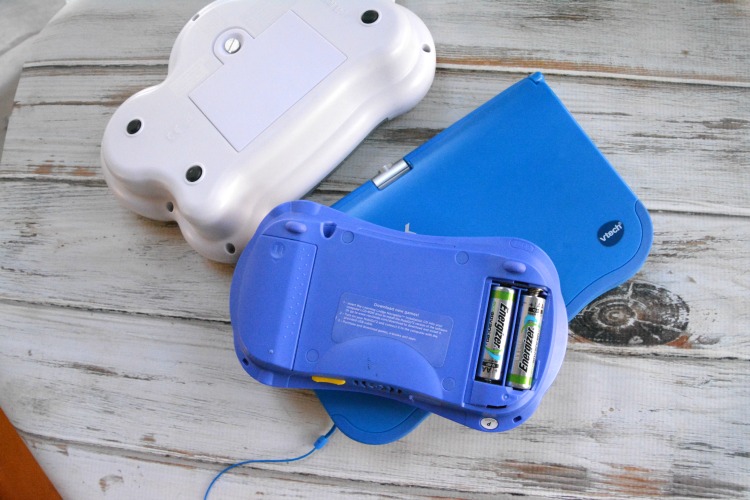 In my household, I take every imaginable step to try to live greener. While I am no where near an expert, I thought I could lend some tips that you can practice with your kids so you can help and show them how important our earth truly is.
5 Steps My Kids Take to Live Greener
1. Recycle..Recycle..Recycle! In Rhode Island, it is a mandatory law to Recycle. While we have two recycling bins set up in our garage, the kids tend to throw all paper, plastic, and glass in with our regular garbage. We were having problems getting them to recycle so we sat down with them and showed them how important it is to recycle. "Recycling helps extend the life and usefulness of something that has already served its initial purpose by producing something that is useable." –BenefitsofRecycling.com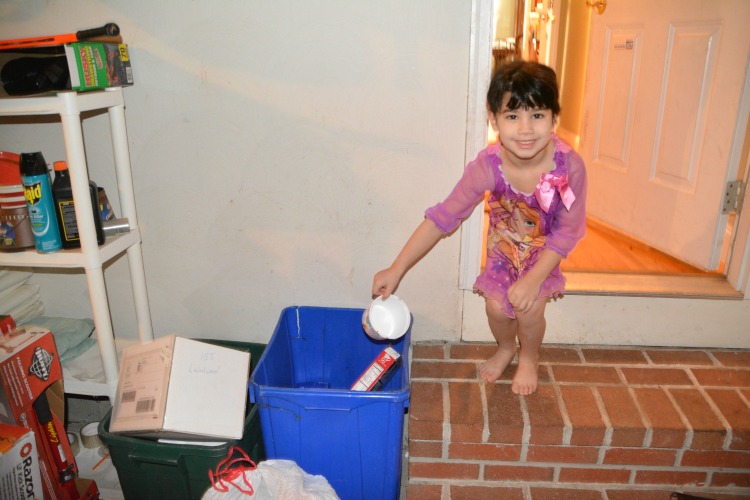 To get my kids to recycle and give them a little incentive, I came up with the money  jar. I took a jar, let the kids decorate them, and then put each jar in my kids room. Whenever they recycled, I added a penny in their jar. By the end of the month, they usually had around a $1.00, which in 3 year old language is enough to buy a turn on the kids  ride at our local Walmart. While it may not seem like a lot, it sure got my kids to help with recycling. Now it is part of their everyday life to recycle and will continue to be for a very long time.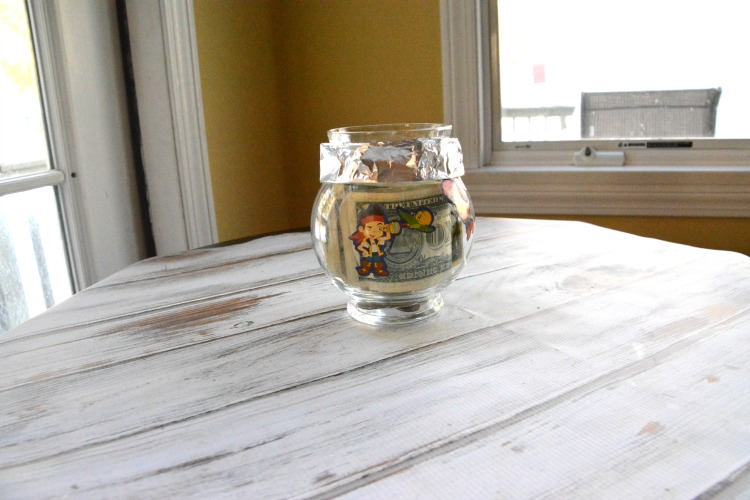 2. Green Toys and Recycled Batteries! We absolutely love buying green toys but the one problem we have is we go through so many batteries in our household. If you are like me, everything and anything needs batteries in it. I feel like I am just wasting my time and energy by constantly changing the batteries, and it is not good for our environment at all! Thankfully, I found out about the BRAND NEW Energizer New EcoAdvanced Recycled Batteries.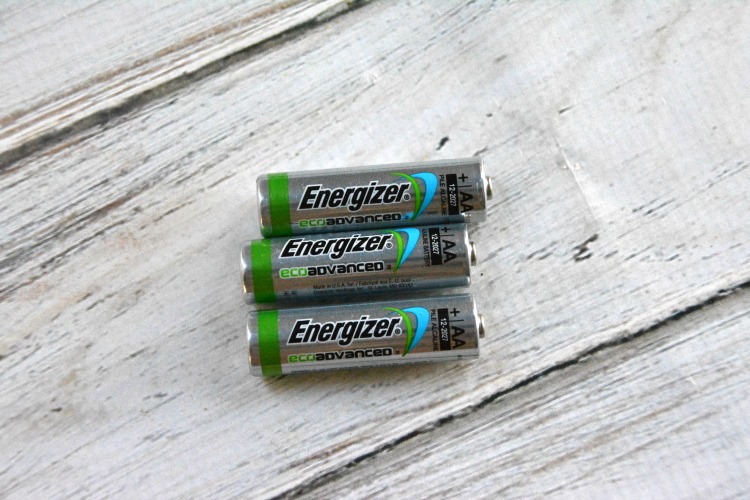 I wanted to pick up these batteries so I headed to my local Walmart and found a full display right in the front of our store. My husband was with me and even he was excited to see a battery that is actually good for our environment. A true score from Energizer!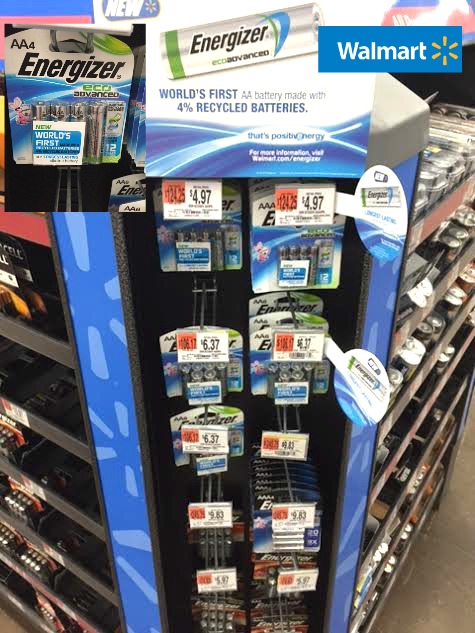 This is the very first battery on the market to use recycled batteries and materials. It allows us to make responsible choices in our energy consumption. With being a new product, I was excited to light up my kids toys by using them. Not only are they fantastic for the environment, but they are "Energizer's longest lasting alkaline ever". Now I can provide guilt free energy for this mama who uses batteries and changes batteries, like it is water. They have so many battery operated toys and I feel confident in knowing I am using a battery safe for the environment.
Besides being an awesome battery it can hold up to 12 years in storage! The EcoAdvanced batteries are also available in AA, which is what most kids toys take. You can also get these batteries in AAA at your local Walmart. Be sure to try them out today for guilt free living and conservation of energy!
3. Go Paperless or Use Less Paper when your kids are coloring! I can tell you that my kids are guilty as charged. Every time they color, they use a brand new piece of paper. Over time, we probably have killed a whole tree with the amount of paper they used. Okay, I am kidding, but it is bad. In my dental office and my husbands, we are totally paperless, but in our kids world, paper is still a necessity.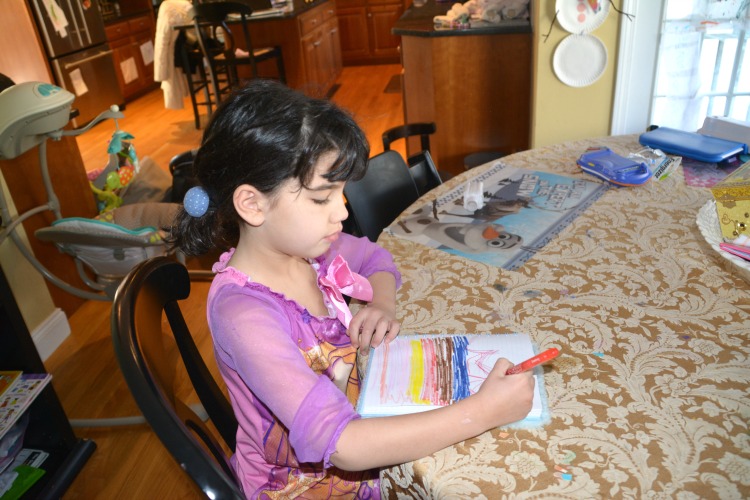 Instead of using multiple pieces of paper, delegate paper and have them use the same one or two sheets when coloring. No need to have them put a line on a piece of paper and then throw it away. Once they are finished with the paper, make sure they recycle them!
4. Organic living! While we are not totally organic yet, it is important to try to eat foods that are healthy and don't have any added chemicals. I am trying to buy more organic foods, but it can be quite expensive. Right now, we are buying all organic fruits and vegetables, which is a big change for our family. As the saying goes, make one change at a time!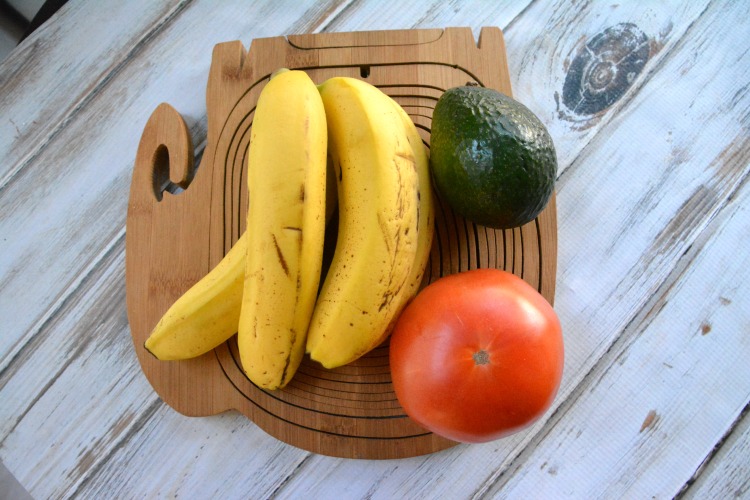 5. Have your kids shut off the lights when they are done playing in their rooms! Again, even I am guilty of not shutting off the lights when leaving a room. However, this causes unnecessary energy consumption. Make sure to reiterate to them how important it it to turn off the lights and unplug their appliances. Every little bit of energy saving helps our environment!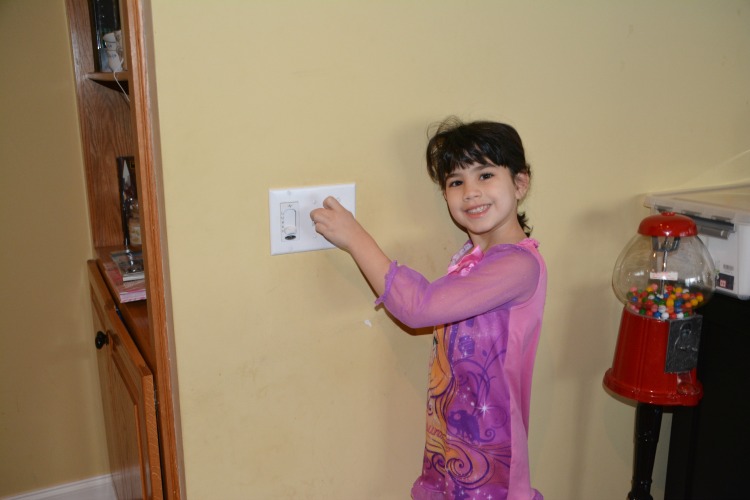 You don't need to use all my tips right off the bat. Make one small change to help our environment and build up! It is important to show our kids the ways of the world and to show them how precious our earth is.
To celebrate our earth and the new Energizer New EcoAdvanced Recycled Batteries, there is a GuiltFreeEnergy Giveaway  with $1,000 in Gift Cards! Good luck!
GuiltFreeEnergy Giveaway – $1,000 in Gift Cards

What would be your #1 tip to help sustain energy?