*My sister is a blog contributor and received the WiFi monitor for review. All her opinions are her own and not swayed by outside sources.*
Hello everyone! Shara here again (Melissa's sister). 25.5 weeks pregnant now, and the reality of having this baby is hitting very close to home! This is our first baby and we plan to be a full time working family. I own a makeup studio in NYC, and between scheduling clients, working with clients, filling product orders, placing orders, etc- I am in and out of our apartment a lot. My husband is a doctor who leaves the apartment at 7 AM and comes home at around 8 PM. We know things will GREATLY change when baby girl comes, and our priority will be her totally- which is why we want to make sure that when she comes and we can't be with her, we want to be able to watch her 24/7.
Enter Summer Baby Touch Wifi Monitor and Infant Viewing System! I have been looking for a great baby monitor for weeks now, and I decided the Summer Baby Touch WiFi was top of the line! I love that it has an app for my iPhone that lets you watch the baby from anywhere. I'd be able to watch the baby from the road, from my studio, from my husband's office- ANYWHERE! I also liked that it had a two way communication that allows me to speak into my iPhone to comfort baby while I'm away from home. I love the idea that I can give her reassurance wherever I am -and at anytime.
​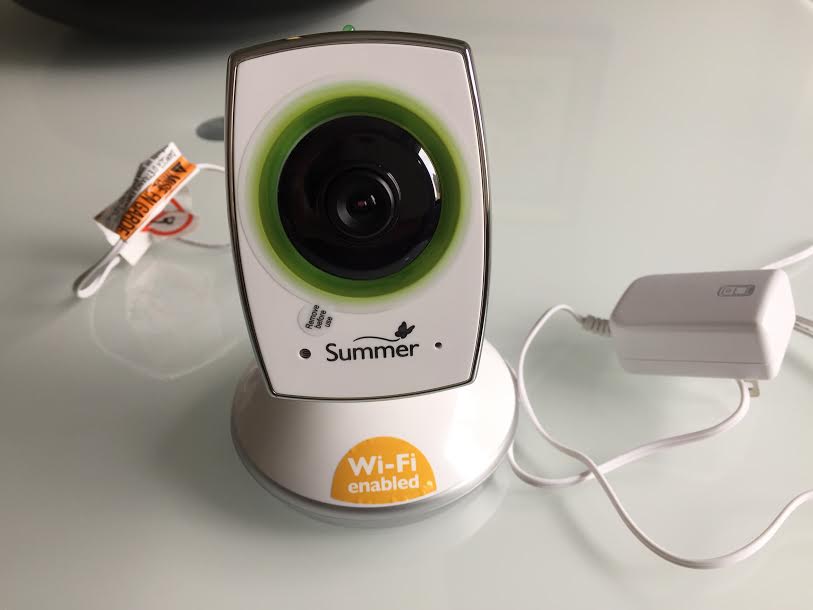 I was really excited when the Baby Touch Wifi came in the mail! It just seemed really easy to put together, with clear cut instructions- even on the side of the box:
​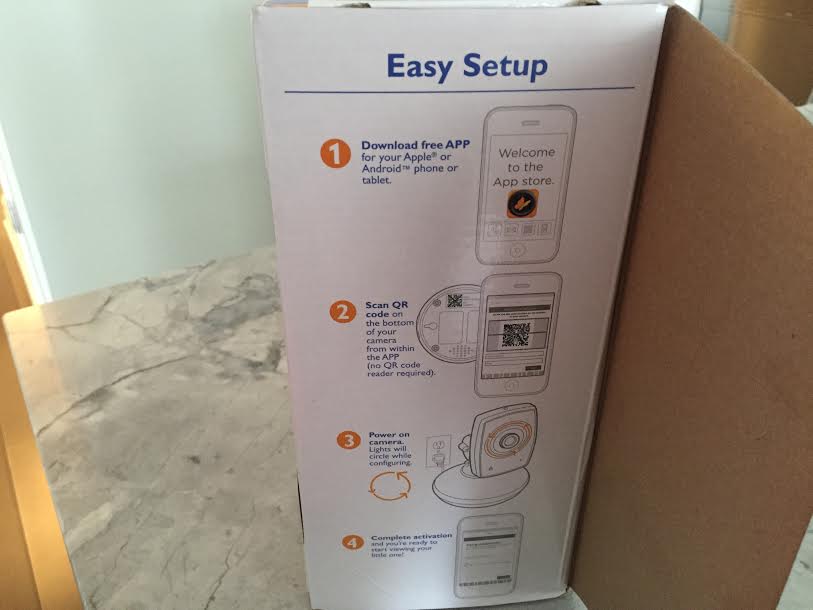 ​
​I just got my new iPhone 6, so I always love downloading new apps. The Summer appt was very easy to find in the App store and took only 20 seconds or so to pop up on my home screen. Then, there was an actual scanner in the app that let me scan the code on the bottom of my camera. This took less than 10 seconds.
The look of the camera matches our furniture perfectly. It has that modern white glossy look! And you can just tell it was well made.
After I got it all set up, I had to connect to my home WIFI. I would say to make sure you give it a little time for the camera to pick up the signals. But, following the instructions on the app could not be easier. If I could figure it out with my limited knowledge on apps, everyone could!
Then, we tested out the monitor and it worked beautifully!! I can't wait to see baby girl on the screen and watch what she does when she sleeps and plays with her toys in her crib. Yes, being a first time Mom you get excited for all the firsts.
The screen is a beautiful touchscreen and it's 3.5", so big enough to really see what's going on. It has night vision enabled as well and you can see a range of motion to 400 ft.
If we every wanted to add a camera, it's a possibility with this system. We can even do a split screen that lets us see two rooms on the same screen. There is an additional upgrade to get alerts in real time. I love some notifications.
All in all this is a great camera that let's you pan, scan, and zoom. It provides two way communication and has ability for me and hubby to view baby in home and while we are away. Be sure to check out this monitor today!

​
​
​
​
Giveaway: One winner will receive a Summer Infant Bear CarSeat coat. This giveaway is run via rafflecopter so click read more to see the actual giveaway. The only mandatory entry is to tell me what product from Summer Infant you like the best in the comment section proceeding this post. While the other entries are optional, I highly suggest filling them out to increase your chances of winning. US only.
a Rafflecopter giveaway