Happy weekend everyone! So sorry I was not here the last two weeks. Work and kids got crazy but I am back now-I promise! I hope you all have a great weekend. We are ski bound!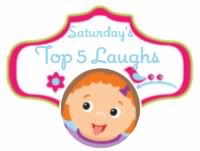 As usual, come link up any cute or funny post. Definitely check out the other posts who link up as they all provide a great laugh. Feel free to take my button or share on social media, although this is not necessary, just appreciated.
My top five laughs:
5. Zane asked me if he could go to  a friends house when it snowed. I have no idea why this is funny other than he is 3 and he is still my baby!
4. Hayls wanted to dress up for Purim this past Thursday. However, it was really bad weather so we couldn't go to the festivities. So she put on Purim skits and kept dressing up in different outfits. It was really cute!
3. Hayls and Z love their sister. However, they are also getting to the point where if they see her getting in their way, they will move her. She is not crawling yet and I will see her on one end of the room. I come back 5 minutes later and she is on the other end!
2. Zane has a tendency to sleep everywhere and anywhere but his bed. Most nights he passes out on the floor half undressed. I need to take a picture of this!
1. How cute is this: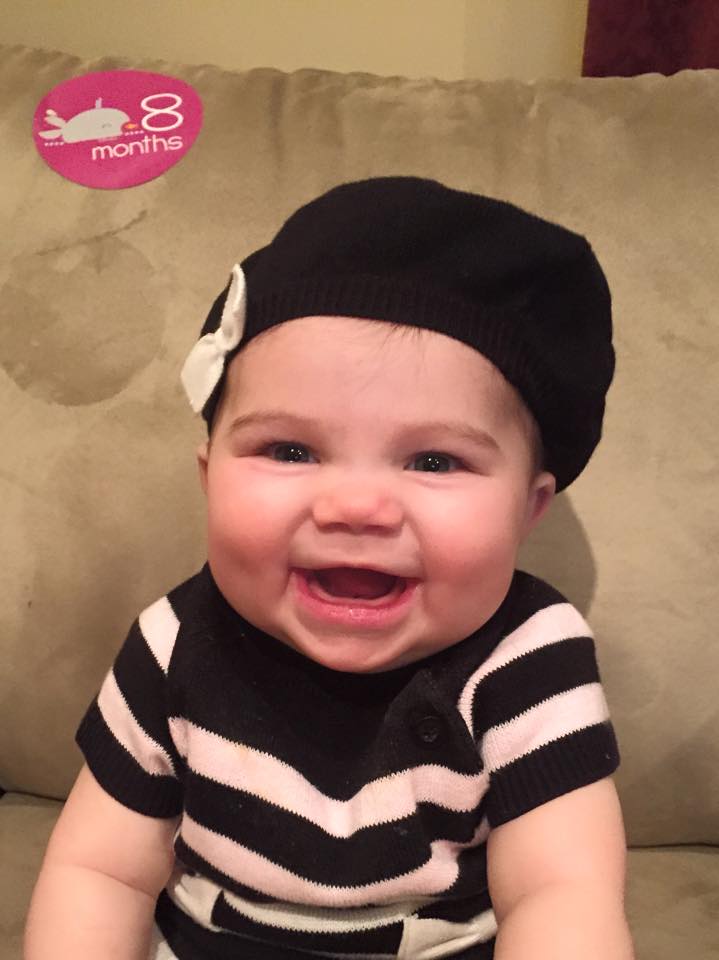 Now your laughs: