*I am a working with Peppa Pig on promotions. All my opinions are my own and not swayed by outside sources.*
CALLING ALL PEPPA FANS…CALLING ALL PEPPA FANS…CALLING ALL PEPPA FANS..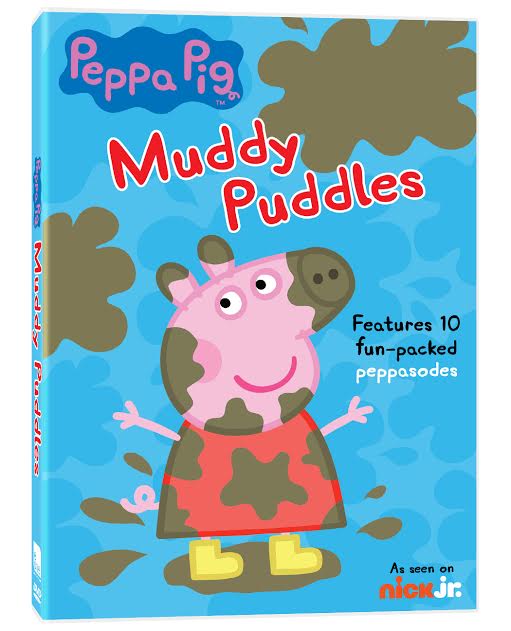 Are you ready for some muddy puddle adventures with the all new Peppa Pig Muddy Puddles DVD! This adorable DVD is now available and is a true treat for all the Peppa fans out there! My kids absolutely loved this DVD and I know your family will too!
The loveable Peppa Pig is back for more adventure in a snortingly-funny all-new DVD – Peppa Pig: Muddy Puddles (SRP $14.98). The latest title from Entertainment One based on the top-rated series that airs daily on Nick Jr., has launched nationwide on DVD and digital download . Each "peppasode" – 10 in all – featured on the DVD includes all the kindness, laughter, fun and gentle life lessons that make Peppa Pig one of the most beloved pals to preschoolers around the world. The new release invites fans to spring forward and follow along with Peppa Pig, her brother George, Mummy Pig, Daddy Pig and their animal friends as they play, learn and get muddy!
In addition to the new DVD, there will also be a very special Peppa Pig: Muddly Puddles limited edition gift set (SRP: $39.99) – that comes with both the DVD and an adorable muddy puddles Peppa Pig Ty plush! If you get the set, you can keep the Peppa plush and the DVD all as keepsakes for many years to come. I know in my household, Peppa is a common name and I knew that this set would make my kids unbelievably happy. I was right. They loved it!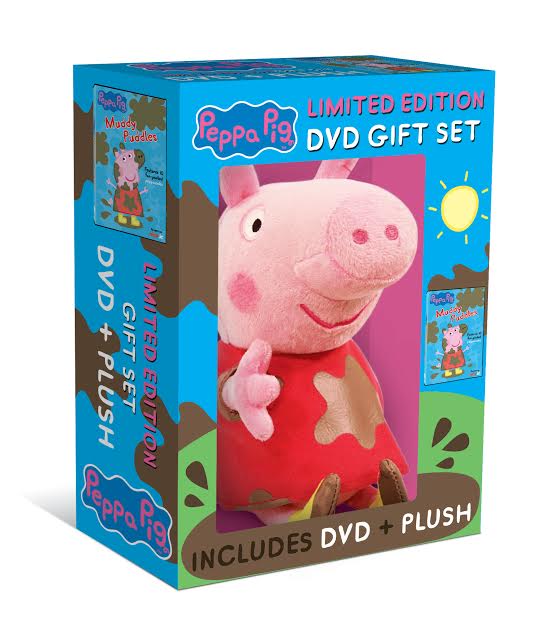 Peppa Pig: Muddy Puddles Description
It's raining, and Peppa is sad because she can't play outside but when the rain stops, Peppa and George get to play one of their favorite games – jumping in muddy puddles! When Mummy and Daddy Pig join in, things get very muddy indeed. There is also a game of hide and seek, a camping trip in the countryside, a lesson in riding bikes, and much more! Kids will love these hilarious hijinks filled with lots of laughter! The episodes featured on the DVD include:
· "Muddy Puddles"
· "Mr. Dinosaur is Lost"
· "Polly Parrot"
· "Best Friend"
· "Hide and Seek"
· "The Playgroup"
· "Mummy Pig at Work"
· "Camping"
· "Gardening"
· "Bicycles"
Be sure to pick up this wonderful DVD and gift set today!