*My sister, Shara, is a blog contributor. She received a sample for review.  All her opinions are her own and not swayed by outside sources.*

Melissa's sister coming to you again. This time with something I know much about- CLOTHING! Ever since I was a little girl, I have always loved fashion. I have been living in NYC now for 15 years (went to NYU and stayed ever since), and I just love the fashion culture of the city. I also own a makeup studio called Shara Makeup Studio, and to me fashion and beauty just go hand in hand.
Now at 27 weeks pregnant, I have been knee deep in the maternity clothing shopping game. It's really fun! Not to mention COMFORTABLE! Even though I didn't start to "pop" until later on in my pregnancy, I started wearing maternity clothes at like six week. 🙂 I just found the extra comfort to be such a welcomed change. And the cool thing is that maternity clothes now a days is actually really fashionable.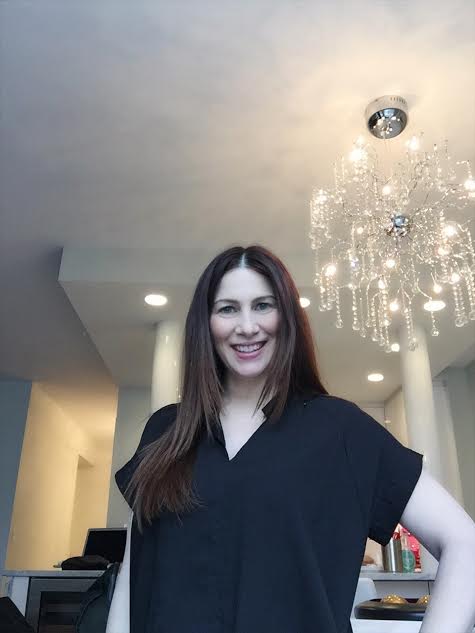 When the change came to review a beautiful dress from Loyal Hana from their new collection, I jumped at the chance. I checked out their website: loyalhana.com and I literally wanted one of everything!! The clothes even on the site looked really well made. On the site, the designers of Loyal Hana wrote their garments have "discreetly hidden zipper openings, soft, machine-friendly fabrics and chic silhouettes, every piece of our maternity and nursing wear collection was designed with her, and us, in mind". UMMM..YESS PLEASE!!! I love that you can wash these beautiful pieces in the washing machine! Plus, they make nursing easy. Something I have been personally obsessed with since getting pregnant: all things SOFT. Soft baby clothes, soft mommy clothes, furniture, bedding, everything. Materials and comfort mean that much more.
​
Another thing I have always been obsessed with: Dresses with pockets in them. I find that to be stylish and cute, plus just so cozy. Seems like a lot of the Loyal Hana clothing have these stylish pockets in their dresses.
​

And now for when the delivery came. I love getting awesome products to review for my sister's blog- it gives me great joy to see new things for baby. This package was just so extra fun because it was an item for me. And when I opened the package, I saw pure luxury! It reminded me of a lovely silk dress- expertly made. Very high quality. I have shopped on Pink Blush Maternity, GAP, Destination Maternity, Pea in The Pod- and this fabric for the dress blew them all away. It was a soft vibrant, black color. I can't wait for the weather to get warmer to wear it. It is made with 97% polyester and 3% spandex, but it just looks like its pure soft and lush silk!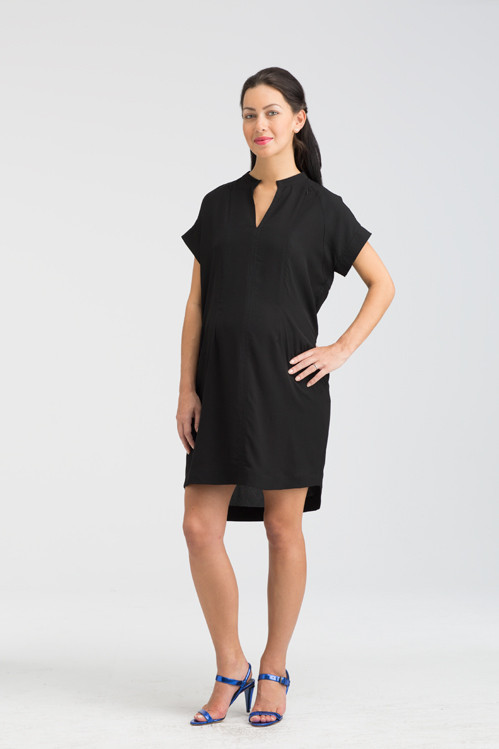 ​The name of this dress is called Cybelle in black. It retails for $115 on the site. They called it a relaxed cap sleeve dress. I honestly can see wearing this to work, parties, before the baby is born and after even, out for brunch- really anywhere when the weather gets a little warmer. This is a dress to "live in". I probably will just want to wear it everyday. The other great news about this dress is that you can wear is casually with sandals, or dress it up with heels or even booties. Since it's simple, elegant, and understated- you can jazz it up with trendy jewelry, like chunky bracelets or necklaces, fun earrings- you get my drift.
I highly recommend getting a few quality pieces for pregnancy and afterward and I've yet to see as high quality as I have with Loyal Hana. It's a must buy!
​