*This is a partnered post with She Speaks/Febreze. All my opinions are my own and not swayed by outside sources.*
Whether you're single, dating, or have a family like I do, car odors are a real thing. They're a really bad thing. There's nothing worse than opening up the car door and be assaulted by random funk. That's why I love the new Febreze Car Vent Clips. I just attach it to one of the vents in my car, and it helps keep the funk from my kids, my husband, and – yes, even me – away.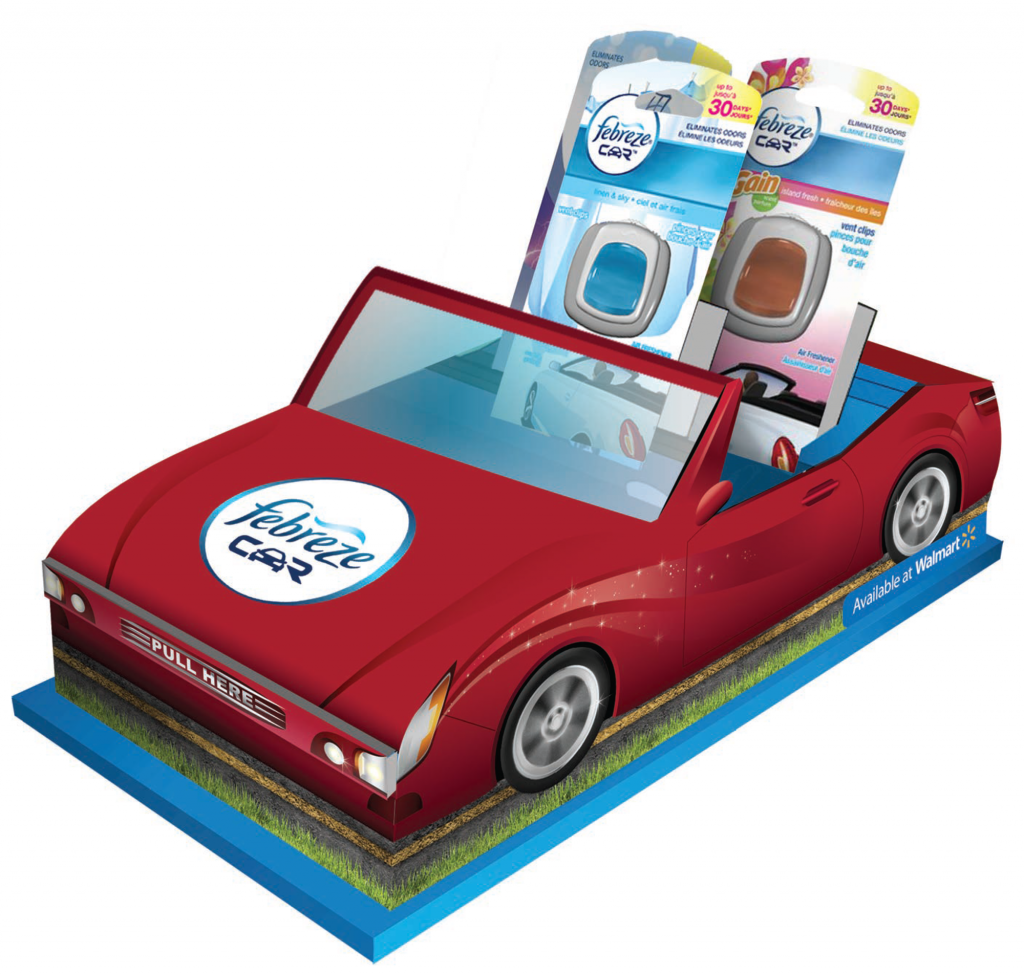 The Funk is Real
I have three kids and a husband, so the funk is definitely a very real, very big problem. Here's the thing about kids and husbands – just in case you don't have any. They're messy. If you're not careful, that messy leads to stinky. Especially if you have a baby. Over the years, I've found everything from old cereal (not stinky) to old spilled milk (somewhat stinky) to my husband's gym socks (OMG, I just can't).
Whether it's your kids, your husband, or your pet, the funk gets in the car, and it's hard to get it out. It's almost like car interiors were specifically designed to just soak up scents and store them to punch you in the face later on. And on a long, hot summer day? Gag. Funk loves a nice hot soak in the sun to really get the stink flowing.
What Can I do About the Funk?
I tried a lot over the years to make the funk go away. I used to be a huge fan of those little evergreen trees that hang on the rear view mirror. Those are nice. IF you live alone, and you never, ever make a mess of any sort in your car. Otherwise, all those little trees do is give the funk in the car a different flavor. I also tried these little stick-on devices with a scented core that attached to the top of my dashboard. Nope. No way. They didn't even begin to address the smell of daily life wafting from my car's interior.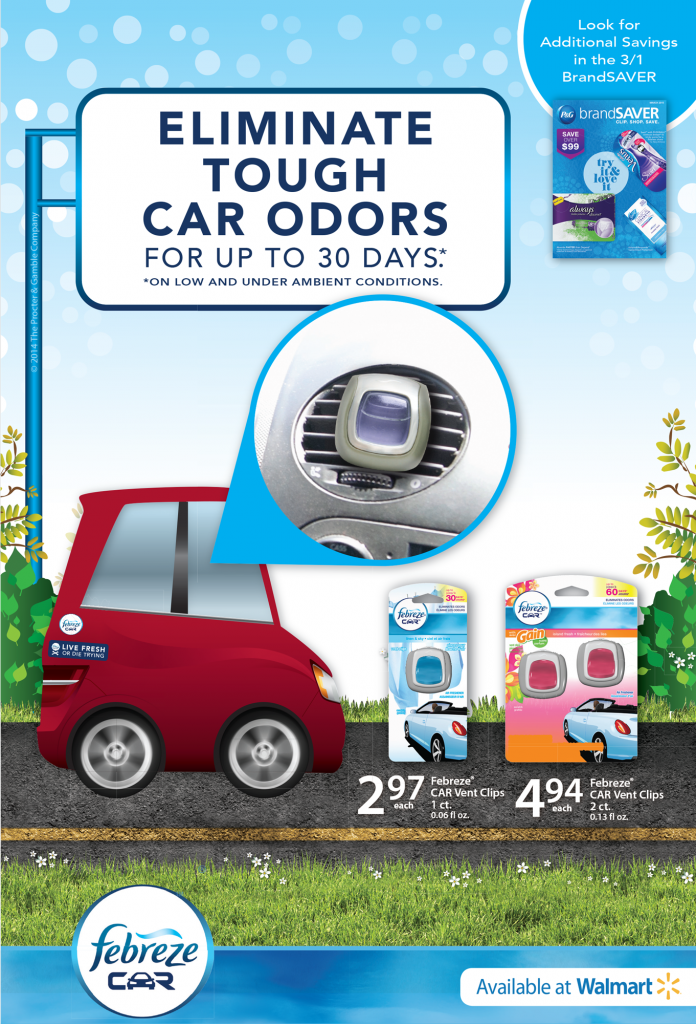 What Sold me on Febreze Car Vent Clips
I was given a sample of Febreze Car Vent Clips to review, and boy did they pick the right girl! It just so happened that the day before the clips arrived, I opened the car door only to have my nose inform me quite forcefully that I had missed some baby spit up that had gotten on my car's interior the day before. You wouldn't think that would be a big problem since I live in Rhode Island – which has become a frozen tundra – but we have a heated garage. That means the left over spit up got to percolate in nice, warm, cozy confines.
Anyway, I opened the door, and the smell… Goodness. How to properly describe baby vomit that has been fermenting for a solid 28 hours in a warm space. If you have a child, you probably know this smell. If you don't have a child, I won't overly describe it because you might not EVER have kids. The main point is that is was just terrible. I mean terrible. Remember, at my baby's age, all she really lives on is milk. So you have a combination of stomach acid and milk just sitting and fermenting. Blech.
That's what sold me. I did a thorough cleanup of the spit up that I'd missed, but it didn't get the smell out. I knew it wouldn't. I popped one of the Febreze Car Vent Clips I'd gotten onto my vent, and I just let it work. I'm not going to lie. It took a little while for it to freshen up my car, but hey, it's not a magic bullet. The main point is that it worked! It didn't mask the odor. It didn't change the odor. It got rid of the odor. AND it lasts for 30 days. Bonus! Because a lot of fresheners I've tried only lasted a week!
Get Febreze Car Vent Clips at Walmart and Get a Prize Here. Yay!
The new Febreze Car Vent Clips are available at Walmart now. Also, right now, if you buy one Febereze Car Vent Clip, you'll get another one free. You can find the off in your local brandSAVER, and it's good at all Walmart stores.
Giveaway: In addition, I'm giving away a $25.00 Walmart gift cad to get you motivated to try out the Febreze car clips with a $25 Walmart Gift Card. This giveaway is run via rafflecopter so click read more to see the actual giveaway. The only mandatory entry is to visit Febreze and tell me what other Febreze product you like the best in the comment section proceeding the post. US only. Good luck!
a Rafflecopter giveaway