**This shop has been compensated by Collective Bias, Inc. and its advertiser. All opinions are mine alone. #CrispyIsBack #CollectiveBias**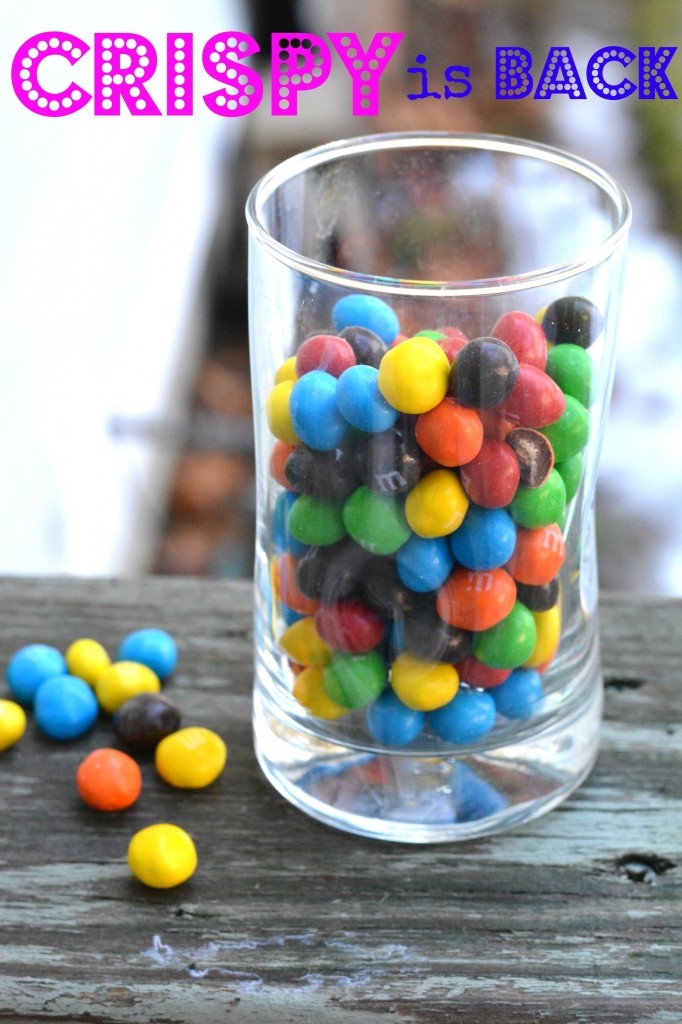 I am a child of the 90s. I am going to let you all in on a little secret if you promise not to laugh! In the early 90s, I was a contestant on the kids game show Steampipe Alley and actually won an Atari. Don't laugh because it took a lot of work for  my younger self to run through obstacle courses, answer trivia questions, and win! It was such a scoring moment in my life that I will never forget. Unfortunately at the time, cell phones did not exist so there was no way to get pictures in the studio. There was also no cameras allowed in studio but I do have video footage of it. If I get brave enough, I will post it some day. Being a child of the 90s, so many other great and vivid memories come to mind such as watching Friends with a big bowl of  M&M's® Crispy! Do you remember those days?!
I think my favorite memories of the 90s were watching the great television shows and eating some delicious candies like M&M's® Crispy. I was actually thinking of these M&M's® Crispy last year when I visited the M&M's® Store in Times Square.  They had so many delicious flavors at the store but I was missing my crispy M&M's®. I vividly remember asking my husband if he remembered these and of course his answer was YES. If you are a child of the 90s or even early 2000's, you remember these candies. How can you not remember these milk chocolate M&M's® with the crispy wafer-like centers?! So, imagine my surprise when I heard that they re-released these M&M's®. I had to head to my local Walmart to pick up packages of them.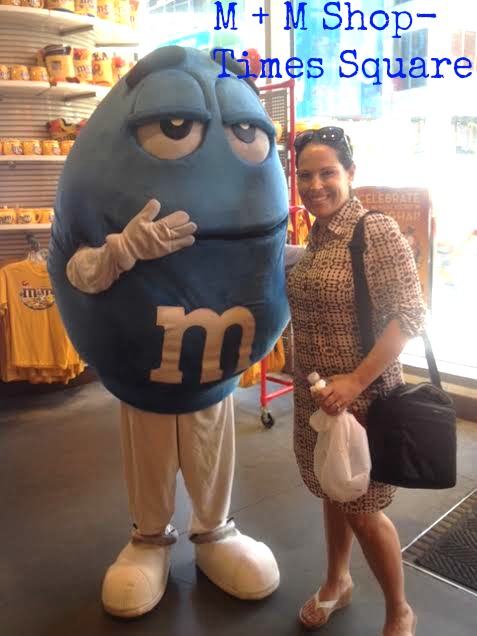 Hayley and I went to our local Walmart and smack in the center of the store was a huge M&M's® Crispy display. There was so many of these candies and now they are in a bright green package. You can't miss them! I may have let out a small squeal in Walmart due to my excitement. Hayley thought I was crazy but I assured her once she tasted it, she would understand my sheer excitement. While we picked up a few of the larger bags, they are also available in individual bags, with only 180 calories per serving. You can have your special treat without a whole lot of calories. For this exercise obsessed girl, I love the fact that I can have a small bag after a running workout. I burn so many more calories than the little 180 calorie individual bag of  M&M's® Crispy. How amazing?!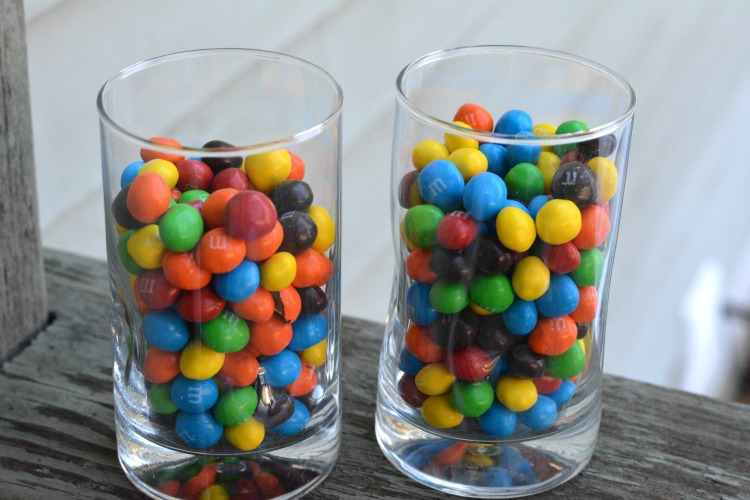 When we got home, Hayley had her first experience with the M&M's® Crispy and she had such a hard time putting it down. While she and I were eating them, I told her about my gameshow experience along with all the great toys that were around in the 90s (some of which are still available today). Do you all remember Lite Brite and Shrinky Dinks?!  It was such a fun bonding experience for us both and really brought me back to my youth!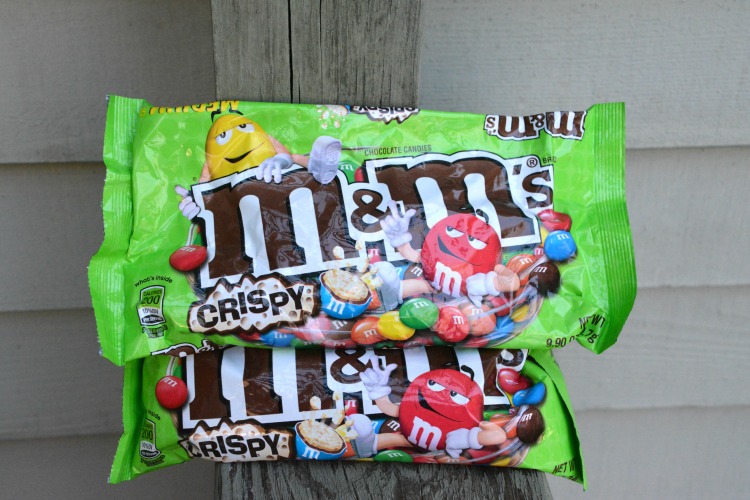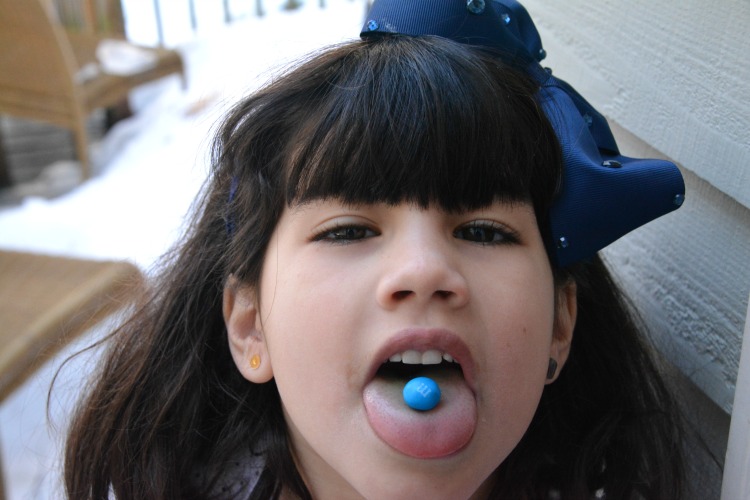 While we are now in 2015, we can still enjoy the same special treats from the late 90s. We celebrated the current year by doing some fun crafts and eating our M&M's® Crispy. Now I just have to go back and find my video from my gameshow days!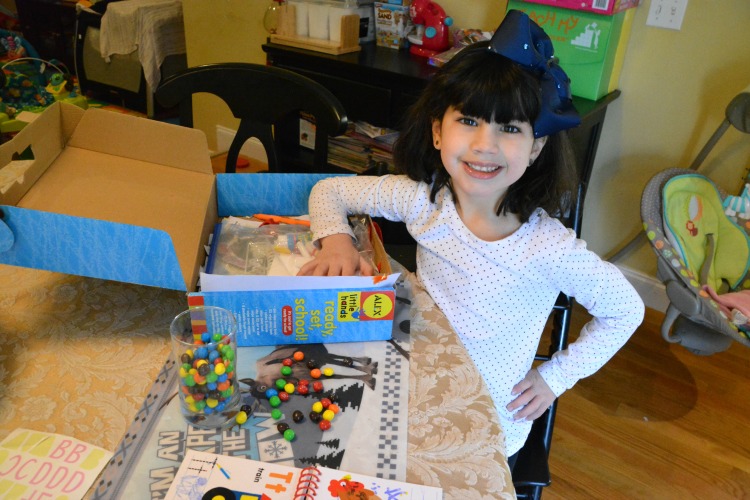 Be sure to check out the M&M's® Crispy in the candy aisles or kiosks in your local Walmart. You can also find the individual bags at the checkout aisles. See great M&M's® Crispy recipes and party ideas on the M&M's® Crispy social hub.