*I am working with My Little Pony Cutie Pox app with this promotion. All my opinions are my own and not swayed by outside sources.*
I have a 6 1/2 year old and of course, she is only slightly obsessed with My Little Pony! That is why we were so excited to find out about a My Little Pony app entitled Cutie Pox which is the most ideal storybook app! If you are not familiar with the app, you will definitely want to check it out, so your kids can have hours of fun. Especially on a snowy day like today, the My Little Pony: Cutie Pox StoryBook App is coming in so helpful to keep the kids entertained.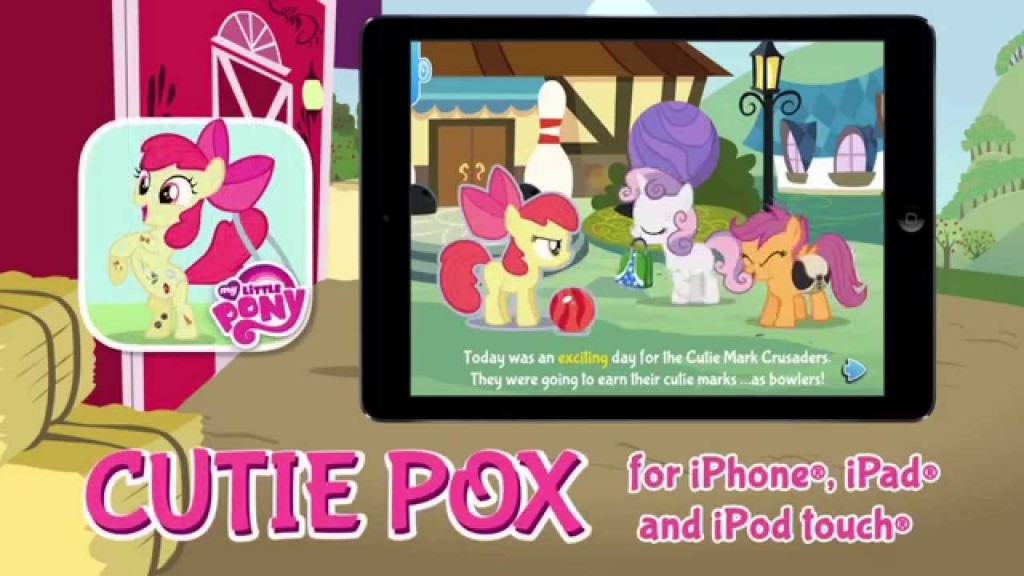 ABOUT The My Little Pony: Cutie Pox StoryBook App
Do you remember how hard it was to be patient as a little kid? In this interactive storybook, from PlayDate Digital, under license from Hasbro, Inc., Apple Bloom takes matters into her own hooves and ends up with the Cutie Pox! Starring the Cutie Mark Crusaders, the My Little Pony: Cutie Pox App teaches reading and patience. Getting your cutie mark is part of grown up in the My Little Pony's home of Equestria. Earning a cutie mark signifies that a pony has discovered his or her special talent and can use that talent to shine and make a difference. Well, Apple Bloom, Sweetie Belle and Scootaloo can't wait to grow up and discover who they really are.

Key Features: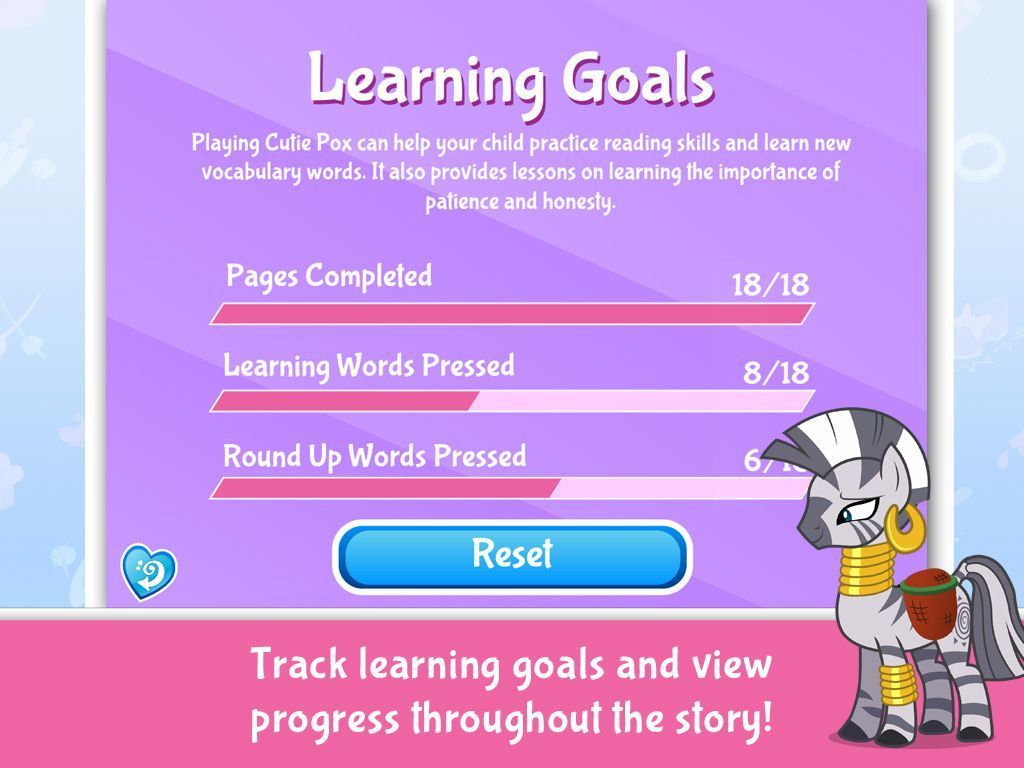 Starring the Cutie Mark Crusaders – Apple Bloom, Scootaloo, and Sweetie Belle!
Featuring Twilight Sparkle, Applejack, and Zecora, too!
Interactive MY LITTLE PONY action and voices on every page.
Cartoon quality animation
Read to Me and Read Along modes for all levels of early and emerging readers.
AutoPlay feature that brings the story and animations to life.
New and advanced vocabulary highlighted and sounded out on each page.
Includes a Sight Word practice section.
Designed to create learning goals:
Early and emergent literacy
New vocabulary
Expanding early reading skills
Increasing reading comprehension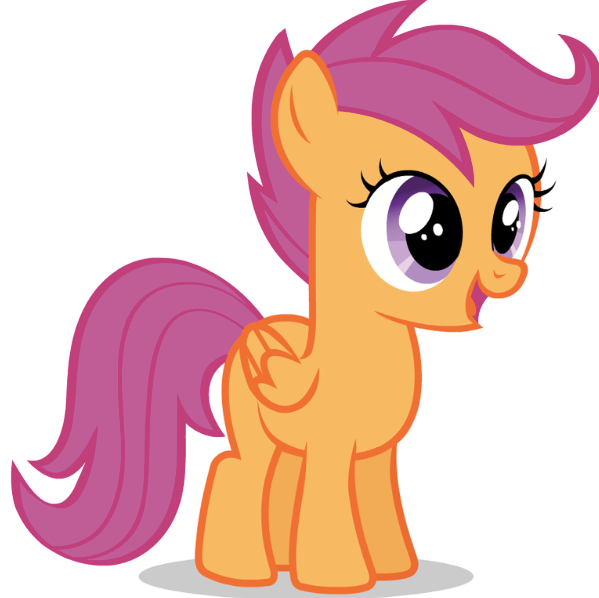 Hayley is reading now so she is loving the read along mode that she uses with this app. I am a big fan of apps teaching kids and with this app, it will not disappoint to do just that, as well as allowing kids hours of fun. My little guy is playing with it too and as a parent, I love that it is helping him increase his growing vocabulary. The graphics on this app are really second to none too!
This app just officially launched and you can find more about it, on iTunes, as well as their Facebook, Twitter, and Instagram page.  The app is currently $2.99 in the Apple Store and is available for iPhone, iPad, and iPod Touch.
Win it: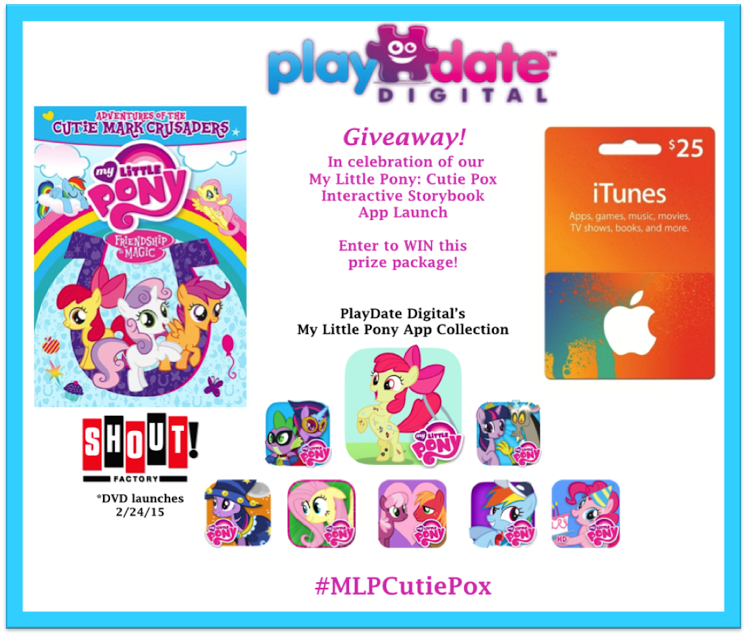 PRIZE: (1) Collection of ALL 8 My Little Pony apps by PlayDate Digital, (2) DVD of My Little Pony – Friendship is Magic: Adventures Of The Cutie Mark Crusaders, being released on 2/24/15 from Shout! Factory, (3) $25 iTunes gift card
PRIZE VALUE: $62 (approximate prize value)
*For an extra chance at winning, 'LIKE' PlayDate Digital's Facebook page and here to WIN here: http://a.pgtb.me/j9kcrm. Good luck! Ends 2/10/15** 
This giveaway is run via rafflecopter, so click read more to see the actual giveaway. The only mandatory entry is to visit iTunes and tell me what about this app, is most exciting. Please put all comments in comment section proceeding this post. While the other entries are optional, I highly suggest filling them out to increase your chances of winning. US only. Good luck! 
a Rafflecopter giveaway