*This is a sponsored post with Hallmark. All my opinions are my own and not swayed by outside sources.*
Valentine's Day is almost here, and we're all putting the last minute touches on our sweetheart shopping. It's down to the romantic wire, folks. Valentines day is tomorrow! While you're picking up your chocolates and keepsakes, don't forget a Hallmark eCard. They are super adorable, and there are so many of them, it's easy to find the perfect eCard for your perfect someone.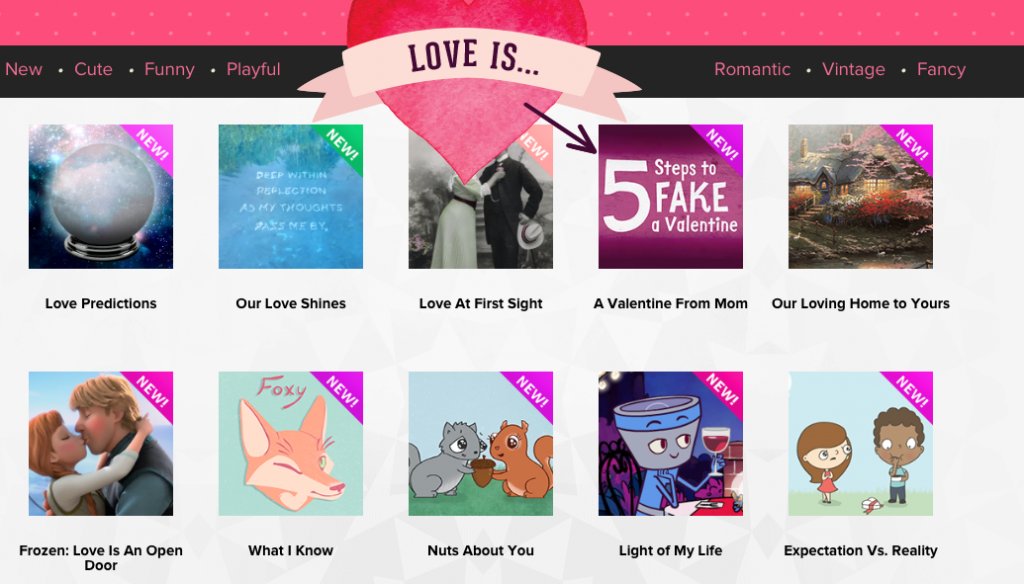 Say "I Dig You" with a Hallmark eCard
I love cards for Valentine's Day. They're a fun way to let people know how important they are to you while still keeping the mood light. Because sometimes, you just don't want a Valentine's Day that is dripping in sap. Sometimes, you just want to say, "I dig you!" Hallmarks's line of eCards is a fun new way to let your loved ones know how much you care this Valentine's Day. They have a ton of playful, whimsical eCard styles that you can customize with personal messages. They have sweet cards, as well, if you must have the sap in full effect. =D With such a variety of cards, you'll find something that fits your special someone.
A Few of my Favorite Selections
Those were just a few of the Valentine's Day selections you can find. Although Hallmark has a ton of Valentine's day cards, there is also a huge selection of cards for every holiday, so you can always find a Hallmark eCard perfect for any occasion. Justust like their regular cards, they have eCards suitable for everyone. That means I'll be giving an eCard to my husband, my kids, my friends, and pretty much everybody else on my Valentine's Day list.
This is the best part. I can send a Hallmark eCard to everyone on my list, and it won't cost me an arm and a leg. In fact, they are super affordable. A monthly subscription to the Hallmark eCard service is only $5.00 a month for a month to month subscription, $1.50 a month for a yearly subscription, or $1.25 a month for a two year subscription. That is incredibly affordable! I mean, if you think about how many cards you buy in a year, this makes much more sense.
Head over to Hallmark and see all of their great eCards fro yourself. They even have a fun little game you can play and share with your friends! Happy Valentine's day everyone! I hope you and yours have a great one. Don't forget to tell me if you used the Hallmark eCard service and if you enjoyed it. =D