*I received a sample for review. All my opinions are my own and not swayed by outside sources.*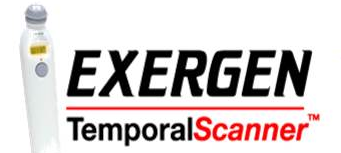 We'll there it is!  Hayley woke up with a 102 fever yesterday morning and turns out she has strep. Poor kiddo:( While we hate to see any kids sick, it is absolutely essential to have a good thermometer in our houses. Trust me, I have been through so many that have failed me. Thankfully now, I can turn to the Exergen Temporal Scanner for a great thermometer, and most of all an accurate reading.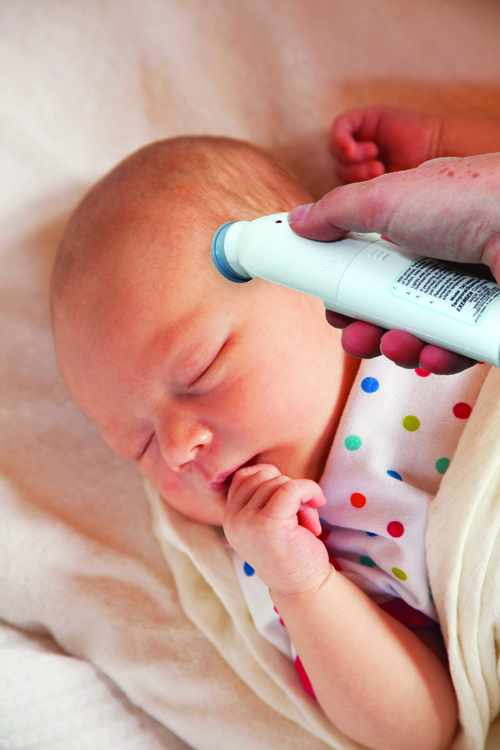 The Exergen SmartGlow Thermometer allows you to scan your child's forehead while ever having to insert the thermometer in any orfices. The Exergen TemporalScanner Thermometer is a non-invasive system with advanced infrared technology providing maximum ease of use with quick, consistently accurate measurements. Advanced, patented technology measures temperatures with a gentle stroke across the forehead. By using this thermometer, I do not have to wait for my child to be still to get a temperature reading. I simply swipe and even on a fidgety child, I can get a reading. It makes life much easier when kids do get sick, and unfortunately they do!
The thermometer is easy to use, with just a few simple steps: Simply depress and hold its large, soft button and lightly scan across the forehead. A red LED light and soft beep indicate a correct scan. I had no trouble getting the SmartGlow to work and was able to know I did it well by hearing the beep.
Some additional features include:
Soft-Glow Display
Soft lighting for easy reading in any light. Perfect for checking the temperature of a sleeping infant (or adult) in a darkened room.
8 Temperature Memory
Automatically retain the last 8 temperature readings for instant recall to check on fever progression.
Silent Mode
Beeping sound indicating scanning can be turned off or on to avoid waking a sleeping child (or adult).
°F or °C Mode
Select most convenient temperature scale. Your TemporalScanner can be programmed to display the temperature in either °F or °C.
With 44 states in the U.S. currently reporting a widespread flu outbreak, the Exergen TemporalScanner is a great tool for parents to quickly and accurately detect one of the earliest signs of the flu – a fever.