*This shop has been compensated by Collective Bias, Inc. and its advertiser. All opinions are mine alone. #PamperedPiggies #CollectiveBias*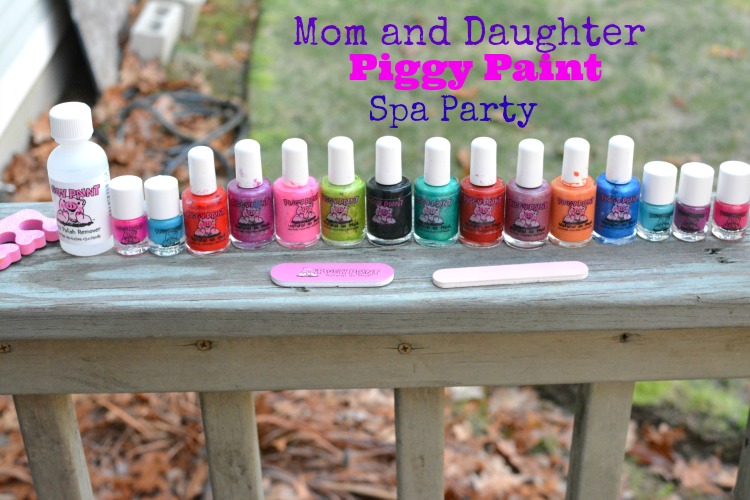 Ever since Taylor came along, my one on one time with Hayley has been limited. I feel really bad for this but between working two jobs and having three kids to take care of, it leaves little time for my older one. I made a commitment though recently to spend at least a few hours each week for Hayley and Mommy bonding time. Each week, we pick a different type of activity to do. Ultimately though, it usually ends up being the same thing- having a spa day! We love to do mini-facials and paint our nails. Hayley is such a fashionista and loves to change her nail polish to match her outfits each week. The only nail polish I allow her to wear, ever since she was a little baby, is Piggy Paint.
Piggy Paint is a simply amazing nail polish that is completely safe to use on babies and older children. Piggy Paint is completely non-toxic, which means s even the littlest babies (think Taylor) can wear it. It also is odorless, eco-friendly, hypoallergenic, and made in the USA. I am going to go as far and say that Piggy Paint is the ONLY nail polish I would use on my kids. I feel safe painting their names and have no qualms with my daughter using it with her friends as it is completely kid-friendly.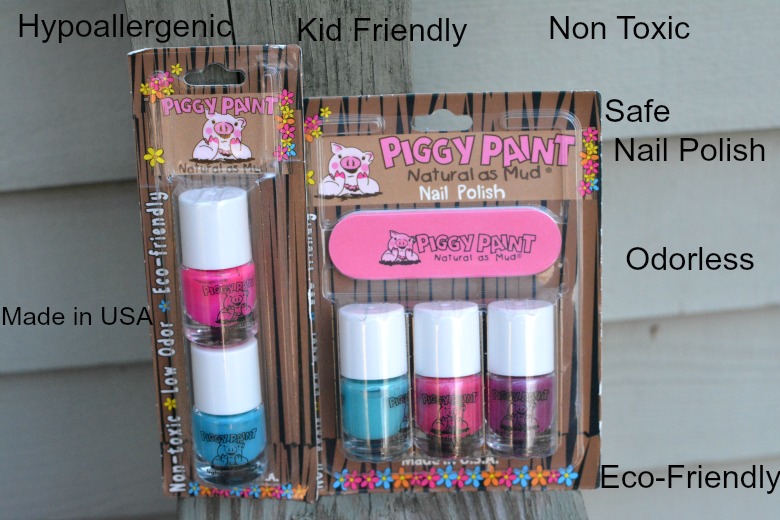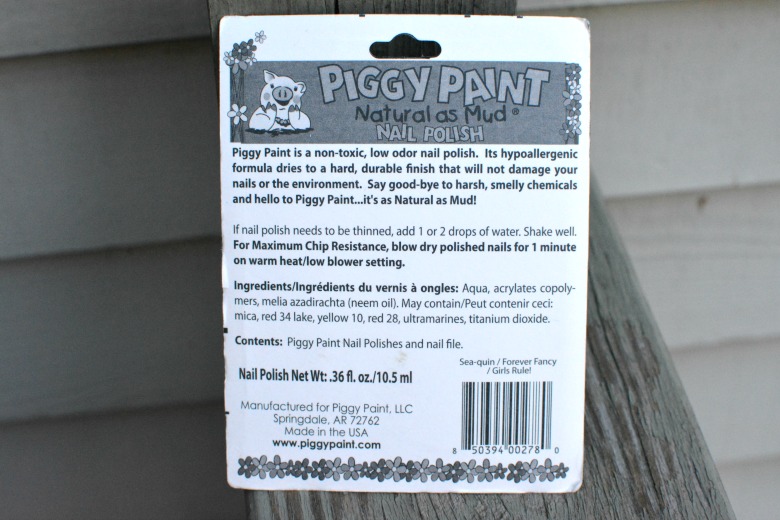 With Hayley wanting to paint her nails almost weekly, I had to stock up on more Piggy Paint. I do my weekly runs to Walmart to pick up Piggy Paint, located in the beauty "tween" section. I love that you could buy Piggy Paint combination packages that comes with nail polish assortments and and an emory board. Perfect for a girls spa date party!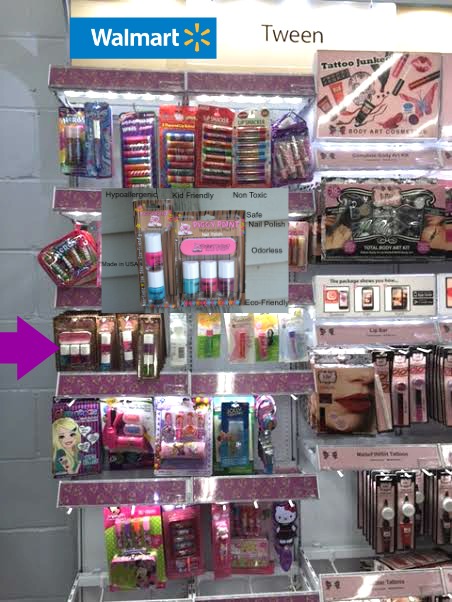 This week, I decided because it was the holiday season, we needed to get a little more festive with our manicures. We celebrate both Chanukah and Christmas, so why not try out different manicures for both! We had our ultimate spa date by trying on different polishes, but before we did that, Hayley wanted to paint my little piggies. Since I always do her fingers/toes, she wanted to give painting mine a try. I have to say she did mighty good!
Then it was off to try out our ultimate holiday manicures!
Christmas manicure:
You will need Green and Red Piggy Paint to get started. The first step is to paint the nails with the red color and let fully dry.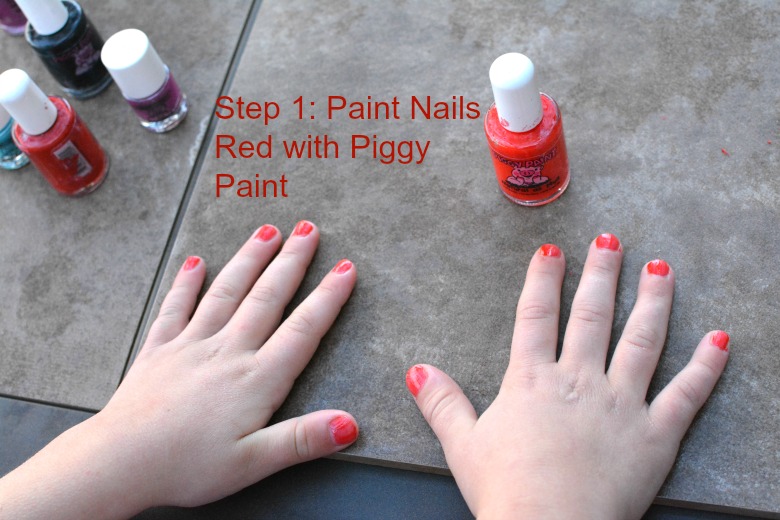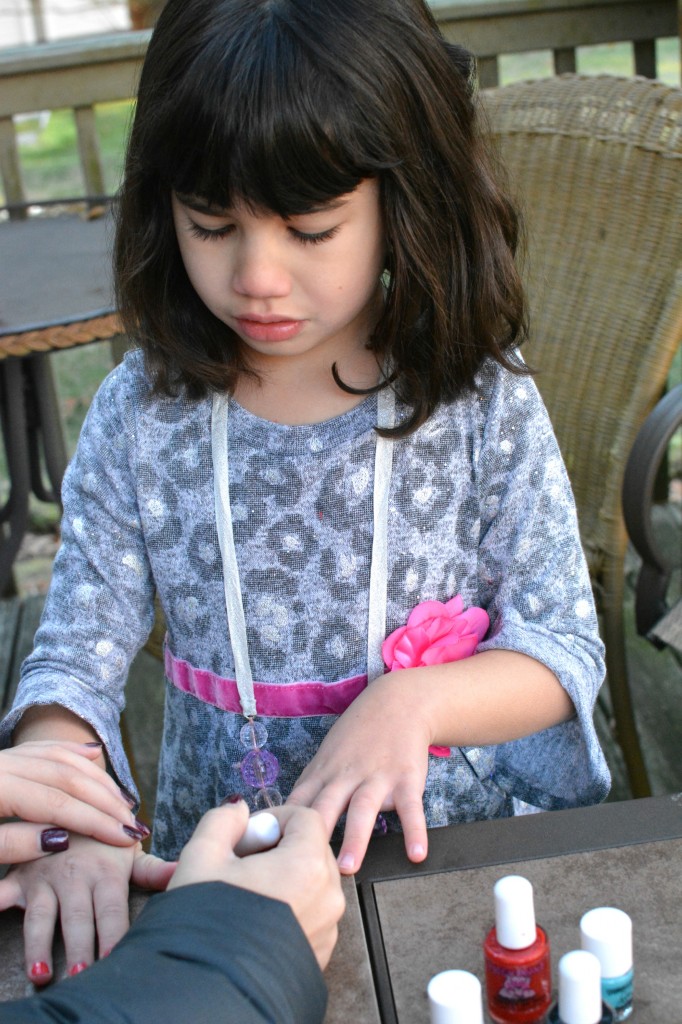 Once dry, use a steady hand and paint a fine line of green, similar to a French manicure tip. You can also use a stencil for this part.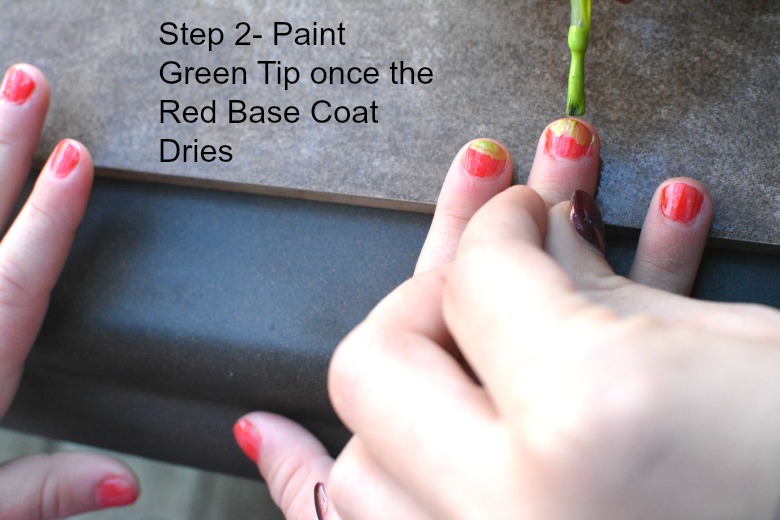 In no time at all, your child's nails will be Christmas ready!
Chanukah manicure

:
You will need blue Piggy Paint and star stickers. The first step is to paint the nails with the Blue Piggy Paint color and let fully dry.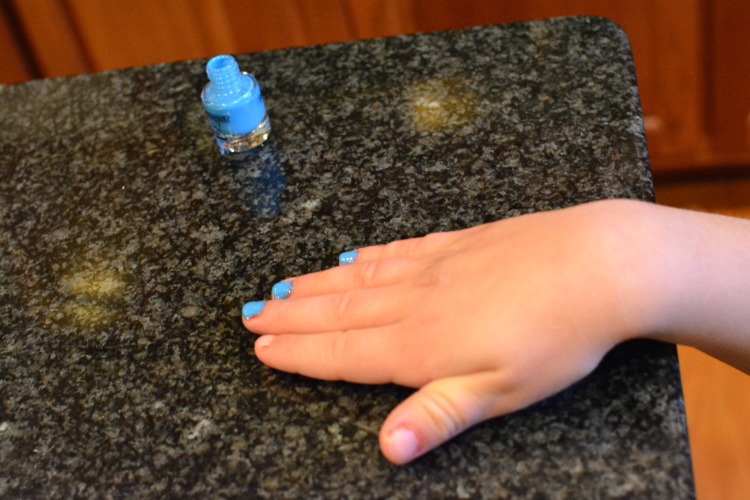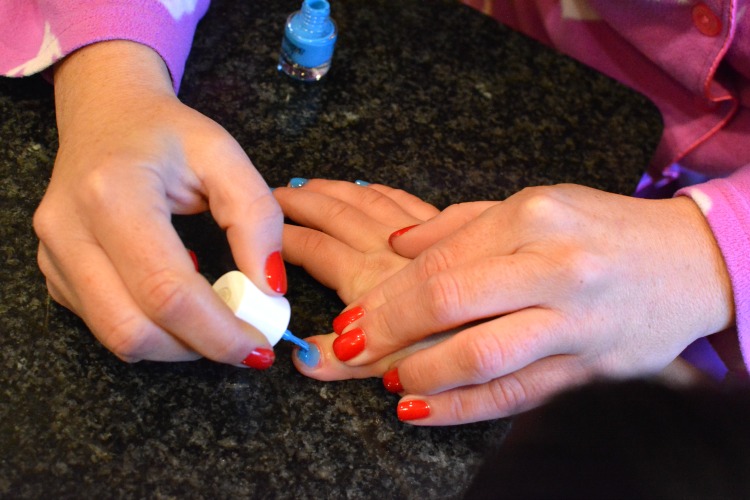 Once dry, use star stickers to adhere to the nail. I could not find star stickers, so we settled with silver snowflake stickers to make it festive.
We are all ready for Chanukah to begin tomorrow with the Chanukah manicure.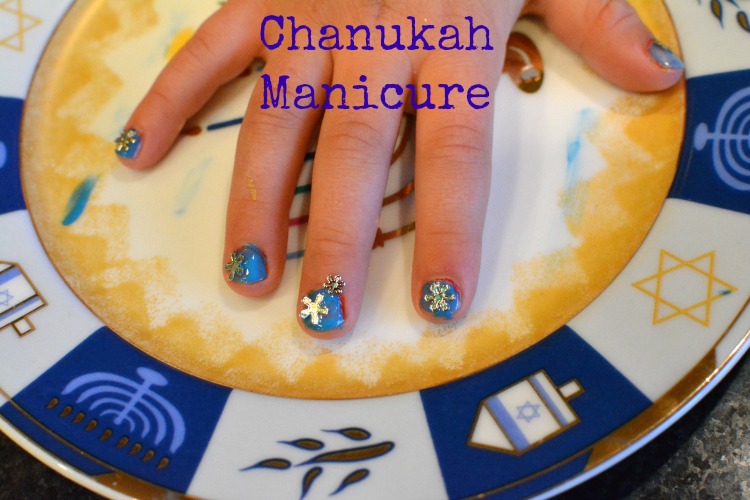 Painting each other nails allows for such a fun mom-daughter bonding experience. Like I said before, we do various activities for bonding time, but almost all the time, painting our nails is involved. Big Thanks to Piggy Paint for creating such an awesome product and make our alone time so very special.
I would be remiss if I didn't show you the littlest member of our family, 5 month old Baby Taylor, sporting her very first pedicure. Does her little toes not look so cute with her pink Piggy Paint?!  Piggy Paint is meant to paint even the littlest toes, as it is completely non-toxic. I could not resist having some "dress-up" time with my littlest one.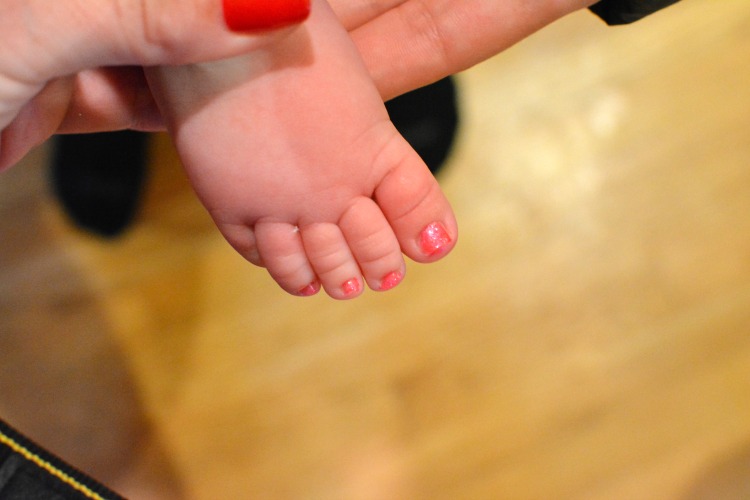 Sometimes, we even like to match our pedicures. Here is Taylor and I's toes displayed with the pink Piggy Paint: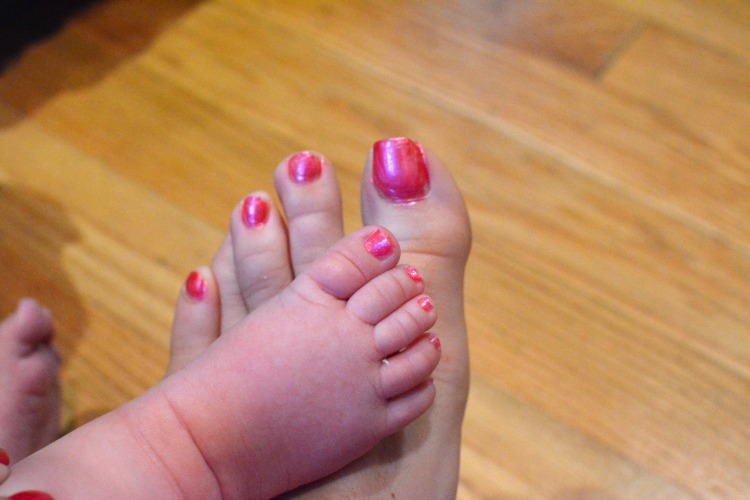 If you are looking for a wonderful way to dress up your child's toes and fingers, look no further than Piggy Paint. Right now, they have an awesome discount code. If you use the code "piggypaint" at checkout, you will get 15% off your purchase at piggypaint.com. It would make an awesome holiday gift to include Piggy Paint with some of your child's favorites!
Have you ever used Piggy Paint? Did it make for some fun memories for you and your child?