*I received samples for review. All my opinions are my own and not swayed by outside sources.*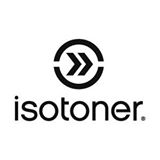 **Isotoner can't change the weather, but they can keep you warm this season. With their stylish and comfortable line of winter products, such as the Luka and Conversational slippers, and SmarTouch Active gloves, the entire family is covered this season thanks to Isotoner. **
Isotoner has been a brand that has been in my life since I was a little kid. You all know Isotoner- the makers of all those wonderful slippers! They have so many versatile types of slippers that you can purchase from the adorable ballet flats to the bootie slipper to the clog slipper and more! These slippers are the most comfortable slippers I have ever worn on my feet. The inside is made of faux fur and it takes me a long time to finally take them off to go to bed at night. These slippers are ones you want to own for hanging out at home and being comfortable. Trust me on this!
Here is more information on their new slippers:
New from the premium Isotoner Signature, is the Conversational slipper.  The Conversational features a festive sweater knit topped with a whimsical winter appliqué, appropriate for the young and young at heart. Cold weather characters like owls, snowflakes, penguins, and reindeer add a hint of novelty. Plush memory foam and fleece lining keep feet cozy, and the indoor/outdoor sole lets the Conversational take you wherever you need to go. Available in Denim Blue, Henna, Spruce, Oatmeal Heather, and Dark Charcoal Heather, the Conversational is a playful and practical slipper for the holiday season.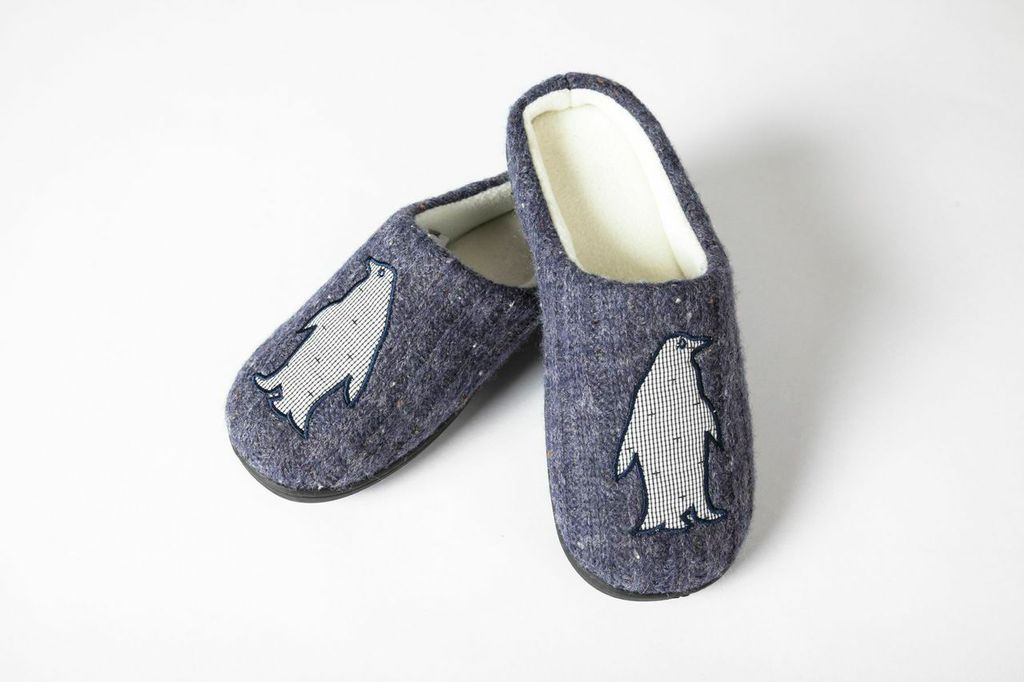 Besides the wonderful slippers, they also make a wide array of gloves and hats for the chilling winter season upon us. All of their gloves are stylish and smart, with function involved. Like most of us, we use our phones to text and such, and it is such a pain to take off our gloves. With Isotoner, these problems are a thing of the past. The new SmarTouch Active gloves are great on the go thanks to their touch-screen capabilities.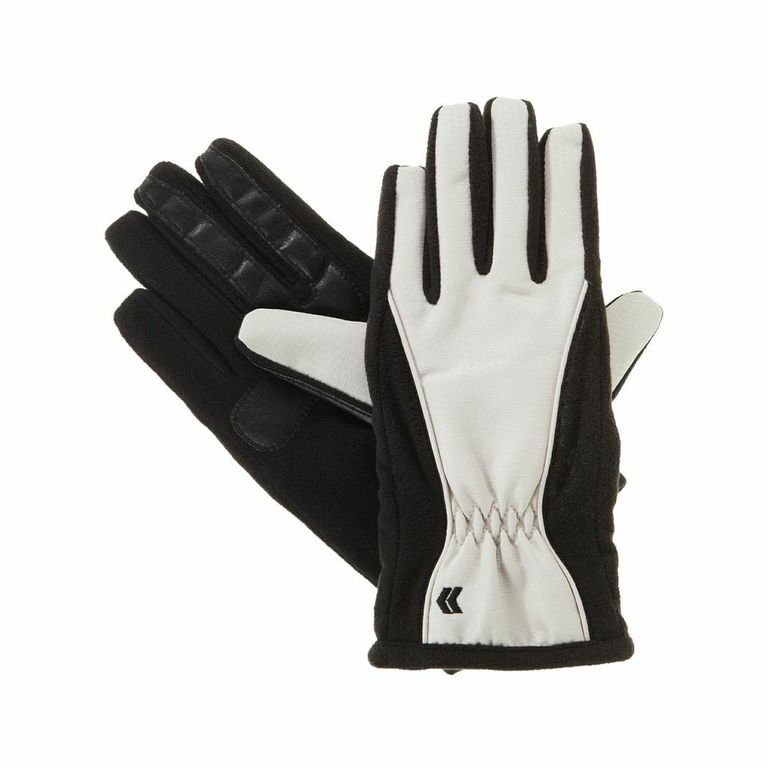 The smarTouch® Active glove from the Isotoner® Signature line is the go-to choice for the active woman with a busy lifestyle. Sporty nylon tops the double-lined stretch fleece glove, with heritage four-way stretch construction from Isotoner® enveloping hands in a snug custom fit. Thermaflex™ dual-lining technology incorporates a plush lining on the back of the hand for increased warmth and less restrictive lining on the palm for superior flexibility. The smarTouch® Active glove for women features smartTouch® Invisible Technology which allows for seamless functionality, with fully-lined touchscreen-enabled fingertips that let the wearer easily operate smartphones, tablets and even ATMs, without suffering from frozen fingers.
The non-slip palm enhances grip, keeping devices secure while you stay connected. Available in 17 colors, including bright pink, ivory and cobalt blue, the smarTouch® Active glove for women is attractive enough to make you want to keep a pair in your favorite jacket, your tote, and in your car. Appropriate for an outdoor jog or just fumbling with keys in the cold, the smarTouch® Active glove for women is a fun and dependable choice for everyday wear.
I wear these gloves on runs a lot and I use an app to track my running. I am able to keep my gloves on and start/stop my watch as needed. It is truly the neatest invention ever. I also am incredibly warm in these gloves, along with them being so comfortable on my hands.
This winter, be prepared with all the great products from Isotoner! Now you can get free shipping on all orders $50 and up!