* I received the Swopper chair and compensation for review. All my opinions are my own and not swayed by outside sources.*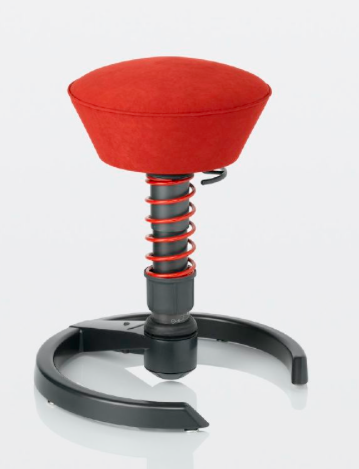 I am so unbelievably excited for this review because it is one of my new favorite products in my house. The product is called the Swopper and it is the ultimate motion seating chair for improved health, wellness, and performance. I am going to be honest with you and tell you that on my blogging days, I spend around 8 hours sitting!  If you have an office job, I am sure you can all relate. However, did you know that prolonged sitting is a major public health issue?  Few people realize the consequences that can occur by sitting too much including high blood pressure, obesity, muscle degeneration, and other chronic diseases.
While exercise is extremely important, it does not reverse the harmful effects of too much sitting. That is where the Swopper comes in! The Swopper is a revolutionary and brand new product that challenges consumers to rethink how they do their office job work. With the Swopper, I can sit and move at the same time on one of the most cushiony seats I have ever encountered.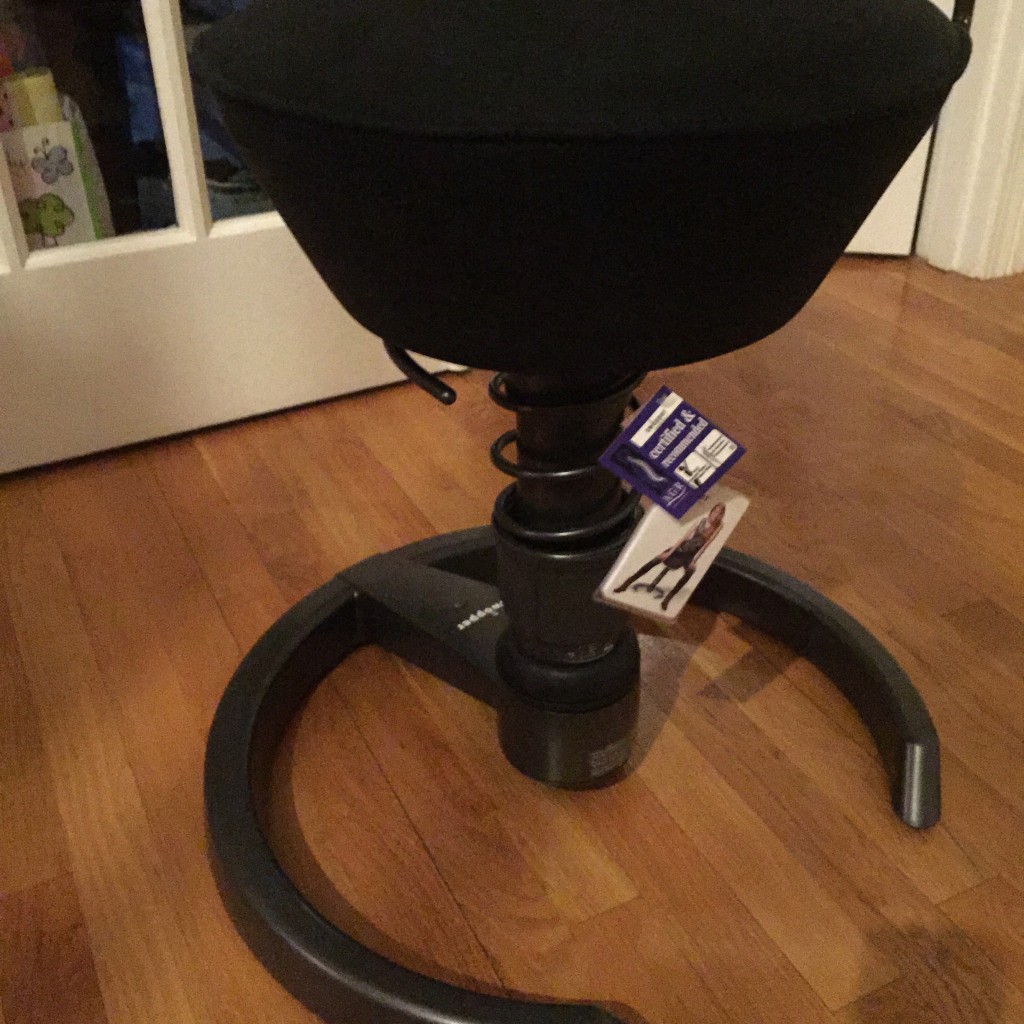 Setting up the Swopper, took no time at all. It features the body and wheels, that can easily be put on. It features an advanced, multi-patented, three-dimensional ergonomic technology that actually mimics spinal motion.  It will allow you to sit and produce that natural, fluid movement in all directions as you sit.
This chair is not only extremely functional but it is gorgeous too. The unique design of the swooper helps position the spine properly and encourage movement throughout the day, resulting in a wide range of health benefits including improved posture, relief for back pain, strengthening and conditioning muscles in the back, core and legs, improving nourishments to the lower inter-vertebral discs, improving circulation in the lower extremities, assisting with lymphatic flow, and providing a fun sitting experience.
This chair is SIMPLY AMAZING! I use it as my office seat and it allows me to move and sit, all at the same time. Goodbye are the days of my back pain! Now, when my day is over, I have a hard time getting off the chair. I am able to move backwards, forwards, sideways, and up and down with this chair. It takes doing my work to a whole different level.
I have had so many office chair throughout the years but none as great as the Swopper! The only problem now is my husband wants to use the Swopper as his office chair. It has made my whole body feel invigorated even after hours of blogging work. I am huge fan for life!
Be sure to check out the Swopper today which is available in different colors and styles including the Swopper original, Air, and new 3Dee model. Give that person in your life the ultimate holiday gift. Here is a special coupon code for my readers: 15% off code: enter DUZVJ9O1CD8A for purchase on Swopper.com. Code set to expire 12/31/2014.
Giveaway: One winner will receive the Swopper office chair. This giveaway is run via rafflecopter, so click read more to see the actual giveaway. The only mandatory entry is to tell me what style you like best on Swopper website.  While the other entries are optional, I highly suggest filling them out to increase your chances of winning. US only. Good luck!
a Rafflecopter giveaway