*This is a sponsored post with Starshine Watchdogs. All my opinions are my own and not swayed by outside sources.*
My little guy has the worst sleeping problems. Part of it stems from the fact that he is afraid of the dark. Now though, he could use his Starshine Watchdog to help him sleep peacefully without being afraid.
Starshine Watchdogs are a bedtime comfort and safety toy that protects and empowers kids at night. There are currently over 21 million kids facing a troubling and unavoidable phase of childhood development – fear at night- and Starshine Watchdogs gives kids the ability to literally shine light on their fears.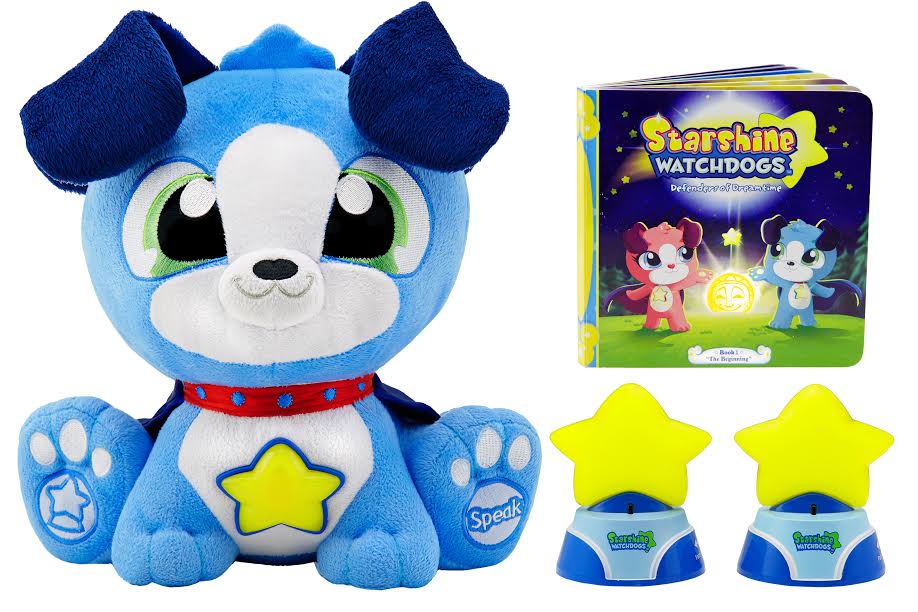 Local LA toy inventor, Geoff Roesch, will air his new bedtime toy brand, Starshine Watchdogs, live on QVC this Thursday the 27th at 12pm EST. "As a toy-inventor with a small company, making it to QVC means everything," says local inventor Geoff Roesch. "My team and I put years of research, care and hard work into creating Starshine Watchdogs and we're grateful QVC is allowing us to introduce these lovable and useful bedtime toys to families all across the US this Thanksgiving."
Starshine Watchdogs, are cuddly, plush toys with RC technology, created to help comfort children at night and build confidence to overcome fear of the dark. Each Watchdog plush is a remote control that remotely illuminates go-anywhere "Star Light" nightlights included in the QVC Starshine Watchdogs set. By pressing the Watchdog's Right paw kids can remotely illuminate Star Lights in darkened areas around the room, like under the bed, by the closet or near a window. While a touch of the Watchdog's Left paw offers kids reassuring phrases to help comfort kids at night.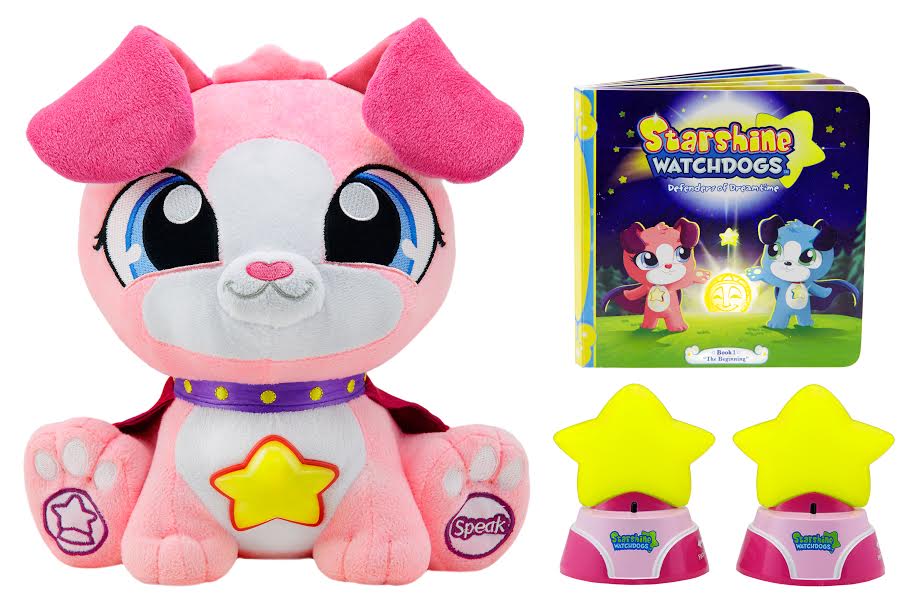 "QVC will be offering an incredible assortment for the holidays," says Geoff, "including Pink or Blue Starshine Watchdog, two remote-illumination Star Light nightlights plus a color-illustrated Starshine Watchdogs storybook and a nightly bedtime poem kids and parents can read together each night." Roesch says he feels the most unique and useful feature of Starshine Watchdogs is that the toys give kids control over the darkened bedtime environment and that with the touch of a paw kids can literally shed light on their fears and learn to comfort themselves back to sleep.
Starshine Watchdogs will be live for the first time on QVC this Thanksgiving at 12pm EST with an exclusive deal. Please tune in on Thanksgiving Day on QVC  and take advantage of this one-time discount! What you will on-air includes:
a. Qty (1) Plush
b. Qty (2) Star Lights
c. Qty (1) story book with bonus nightly bedtime poem
d. And such set as noted above is available in pink or blue