* I work with Stride Rite on promotions. All opinions are my own and not swayed by outside sources.*

Zane is a little fashionista these days. The kid is no joke. If his shoes are not up to par, he throws a minor temper tantrum. Yep, he is totally 3 1/2 going on 10! Out of all his shoes that he owns, his favorite pair is his light up Batman shoes. These sneakers are probably the cutest sneakers I have seen to date and Zane gets a kick out of wearing them.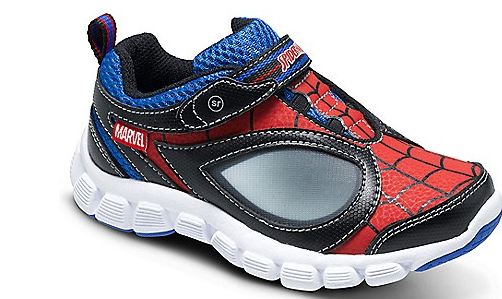 When he first received the shoe, he ran into his class showing all his friends how his brand new Batman shoes light up every time he walks. He was just so excited that a shoe can do this. It also features the gotham yellow and black Spidey colors. His favorite superhero is Batman so any chance he gets to accessorize with Batman, he does.
While the shoe is simply adorable, the best part is the functionality and comfortability of the shoe. Featuring an easy on/off closure and breathable mesh linings, this shoe delivers on style and comfort! In the morning, Zane has no problem putting his shoe on himself and when he returns from school, he can easily take it off as well. He always tells me how comfortable the shoe is and most days gives me a hard time when I tell him it is time to take off the shoe.
This sneaker has quickly become a fan favorite shoe and one that is worn quite frequently. It sells for $56 at Stride Rite which is very reasonable! This would make a great gift for the little boy in your life.
Now for some very exciting news!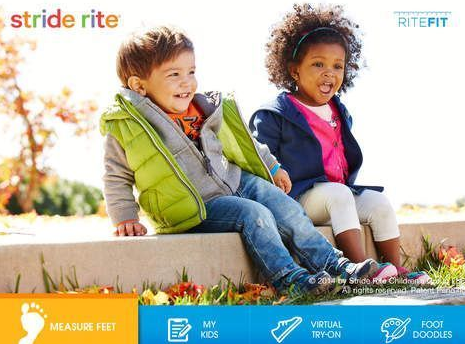 Stride Rite just launched their RiteFit app, (available now on iTunes) a first-of-its-kind app built to accurately and easily measure a child's foot .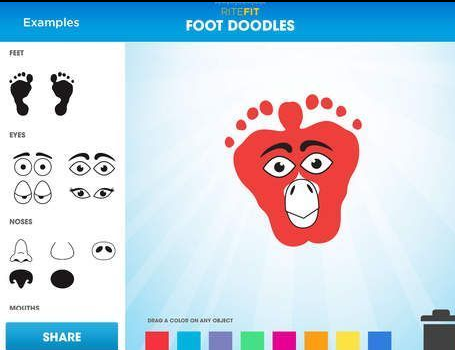 Stride Rite®, the best place to shop for kids' shoes, today announced the launch of its new RiteFitTM app, created to measure children's feet with accuracy and ease, directly from an iPad. The RiteFitTM app is available for free on the iTunes App Store.
Until now, parents have struggled with getting a precise foot measurement outside of using a professional device in-store, making shopping online or without the child difficult. To solve this unique challenge and enable parents to shop confidently and conveniently, Stride Rite has collaborated with digital innovation partner MJD to develop this best-in-class solution to measure children's feet, anytime and anywhere.
"Stride Rite fans have told us that getting the same great fit at home as they do in our stores is a must. As the leader in children's footwear, we know that an accurate fit means both size and width. The RiteFit app gives consumers all of this for free in the comfort of their home," said Kristin Smith, Director, eCommerce.
Using the RiteFit app, simply take a photo of a child's foot while standing on a reference object, such as an 8.5"x11" piece of paper. The app then accurately measures the foot's length and width, allowing parents to determine the correct shoe size. Other unique app features include the ability to track growth via charts, visualize a selection of styles through a "Virtual Try On," and even share milestone and other information through social media. To engage kids, the app also offers "foot doodles," fun art and characters that can be shared socially.
The new RiteFit app will be available for download beginning immediately. For more information on Stride Rite or to view the brand's complete collection, please visit www.striderite.com.