*This shop has been compensated by Collective Bias, Inc. and its advertiser. All opinions are mine alone. #GiftingAudio #CollectiveBias
Are we all ready to get this party started?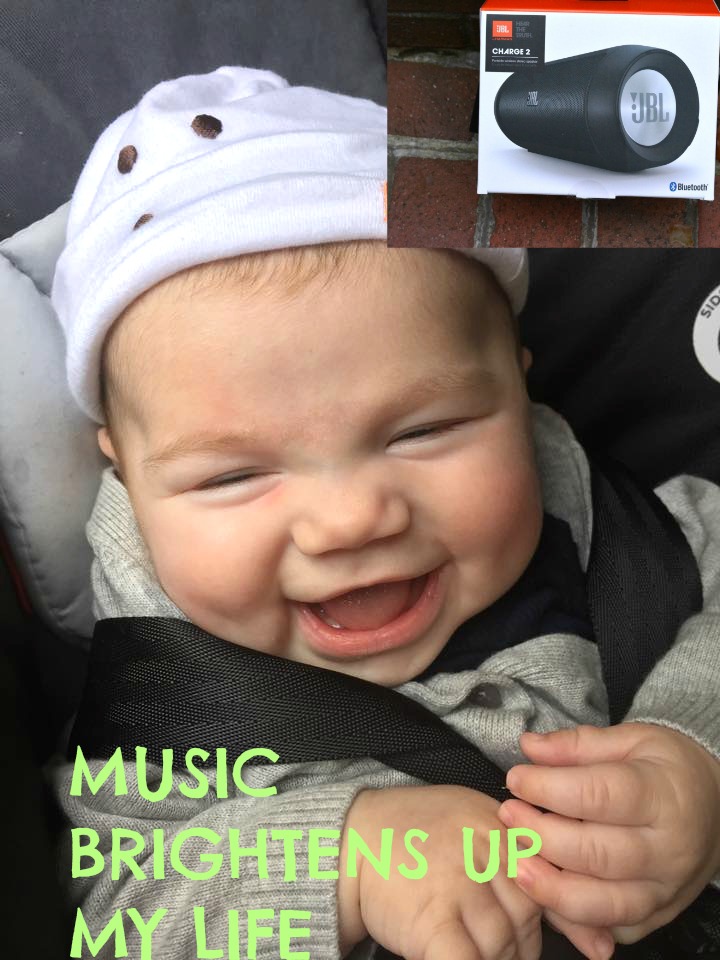 I don't know about you but music is a main source of happiness in my life. The minute I hear my favorite song playing, I get up, dance around, burn some calories, and feel all better. Don't even get me started if Bon Jovi comes on! You better watch out because this girl will bust our her dancing moves. Almost every single night, the kids and I hang out in my bedroom, crank up the music, and have an official dance party. We have been doing this since they were young babies so they are used to the drill. I am a firm believer that music and dancing will make you happier! Don't you agree?! Now, I am able to crank up my music to the highest degree with the simply amazing wireless JBL Charge 2 Speaker that works by bluetooth technology.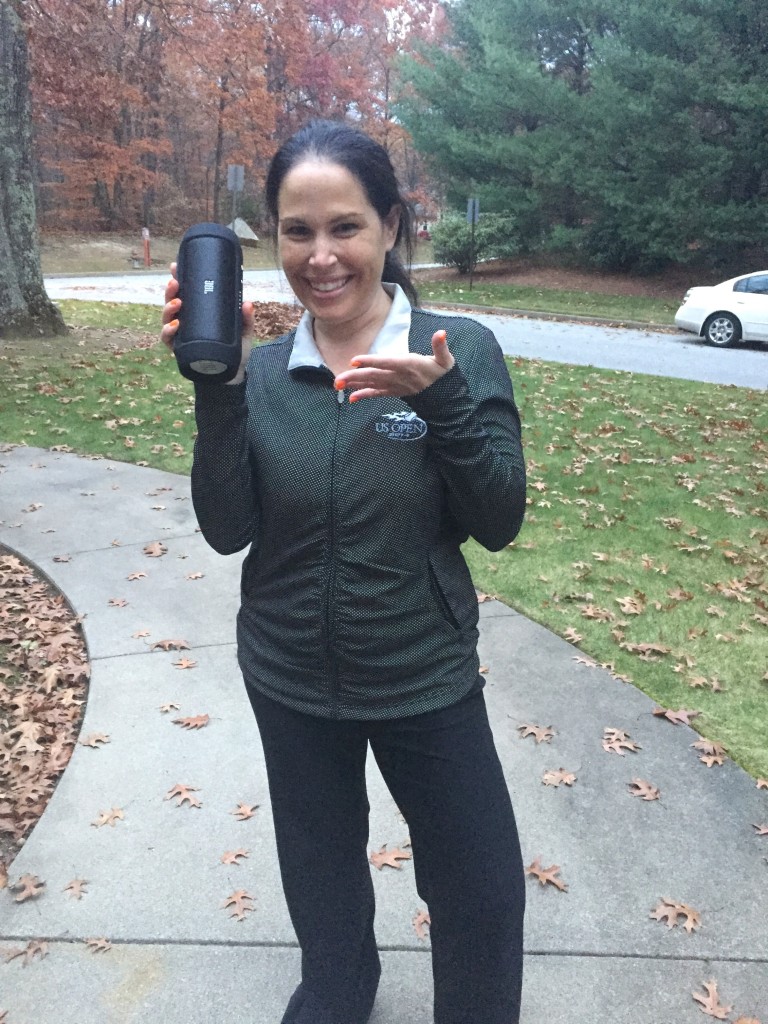 When I first received the JBL Charge 2 Speaker, I thought long and hard who I was going to gift it to. After all, it would make the ideal gift for any tech fan out there. However, the minute I set it up, I knew right away who I was giving it to. The answer was ME! I deserve some fun in my life and this was the ideal gift to give myself. I love technological devices, love music, and love to dance, so naturally I was not going to give this wireless speaker away. The only problem with my plan is the minute I set it up, my husband wanted to use it for his home office. He loved the way his music streamed from his phone and was amplified with this portable speaker. While I love my husband and all, he will just need to buy himself another one. I am all for sharing but not with one of my favorite new gadgets.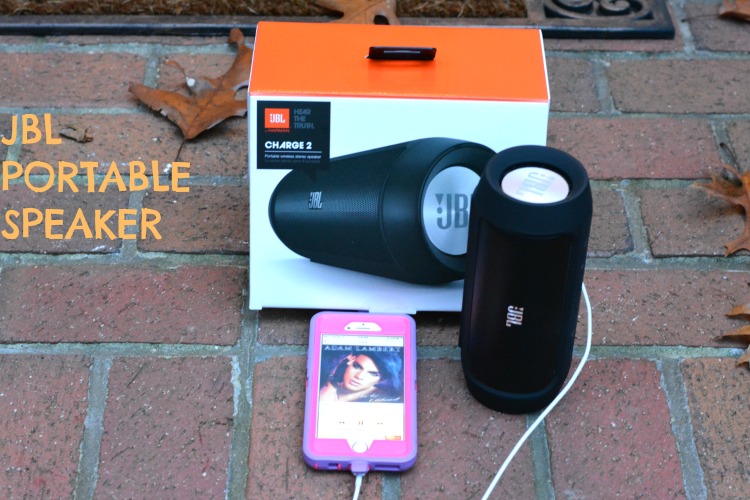 My day and night usually starts with hearing my music play and play LOUD through the JBL Speaker. I am training for a marathon so before my runs, I pump myself up by putting on some Katy Perry or Beyonce. Then at night, my daughter requests her favorite song, Let it Go, to play on repeat over and over again. Finally once the kids are in bed, hot tea is in my hand, I put on some Mozart and drift to sleep using my JBL Speaker. All my playlists for the different times of the day sound equally as great on my speaker. I am seriously a fan of JBL for life!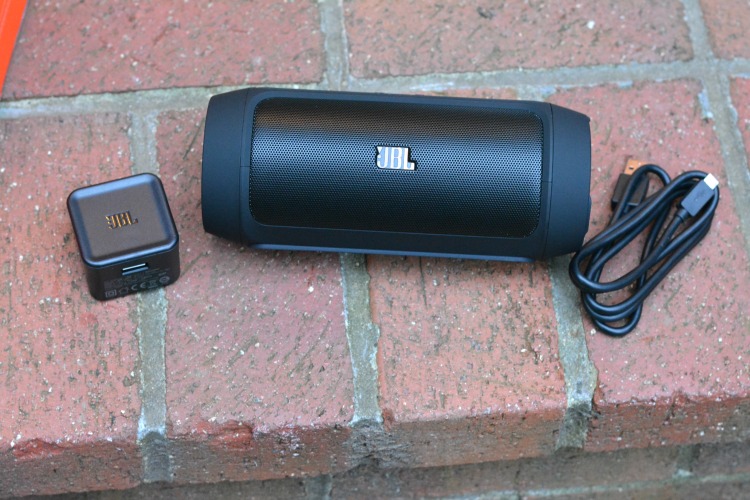 So, you might be asking yourself how does this speaker work and where do I get it? I know most of you are beginning your holiday shopping so it is essential to know where this can be bought. To this, I say that it is readily able to be bought on JBL.com.  There is nothing more convenient than sitting in your pajamas and shopping for premium audio products and gifts online at JBL.com. As an added bonus, JBL offers  FREE Ground Shipping and 30 day returns, and lifetime support. You can't go wrong!
Once I received my JBL Charge 2 Speaker, I simply turned it on and then was able to play my music right through the speaker. I have my music on my phone and I went to the settings on my phone, connected to BlueTooth, and then it instantly paired to JBL. Once I pressed play on my playlist, I heard my music loud and clear on my JBL Speaker. However, I will warn you that it can get very loud so don't have a baby on your lap when doing this!
I am so ready to take my holiday gatherings to the next degree by allowing all my fun playlists to sound throughout the JBL Charge 2 Speaker. This speaker is extremely portable so if you are going out for a holiday party, bring this speaker with you. I can assure you that you will then become the hit of the party. If you prefer more of a home party, get those kiddos together, play some Barney music, and have them laughing out loud and dancing for hours at a time.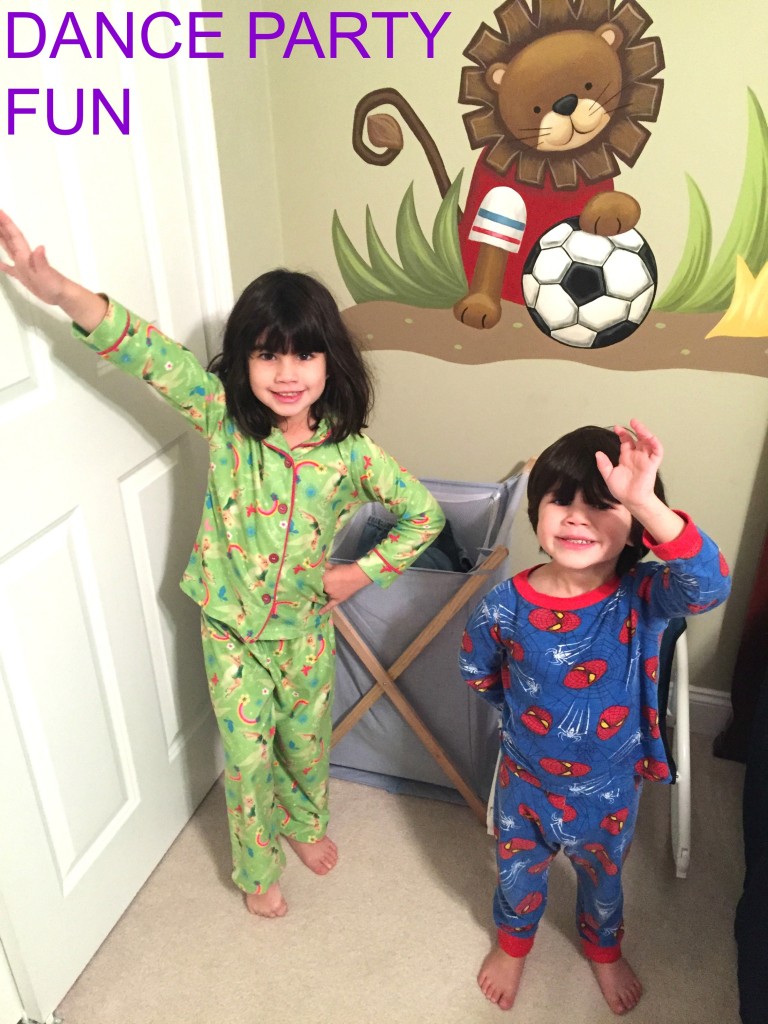 The JBL Charge 2 Speaker is a great gift option this holiday season! Give the gift of a great quality Bluetooth speaker and shop online through JBL.com today! As an added bonus, their other fantastic product, the Flip 2 JBL speaker, will be $20 Off on JBL.com from 11/9 through 11/22.
Giveaway time:  Thousands of dollars in hot portable audio gear including 15 Charge 2 Speakers and 15 Flip 2 Speakers are up for grabs in the giveaway below. Enter now and you can be one of the lucky winners!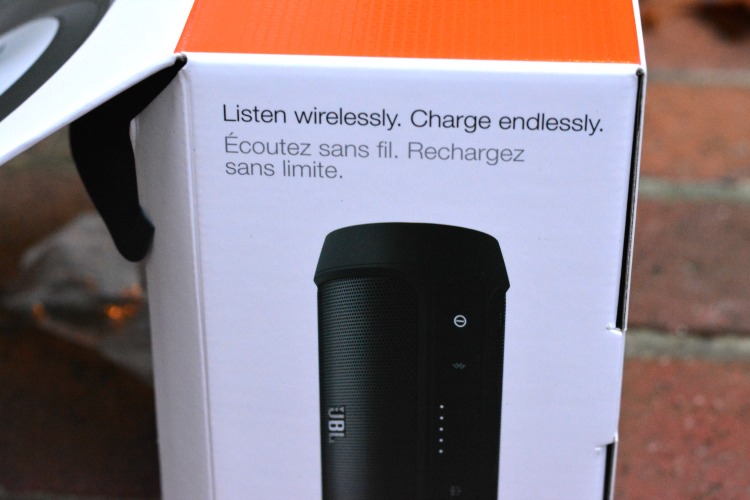 JBL.com #GiftingAudio Sweepstakes