*I was selected for this opportunity by LeapFrog and MommyParties. All my opinions are my own and not swayed by outside sources.*
I have been a Leapfrog fan for a very long time. I think my kids have basically every product from LeapFrog and even 5 years later, they still play with the very first Leapad that they received from me, for the holidays. Now LeapFrog took it to another level with the simply amazing, LeapFrog LeapTV.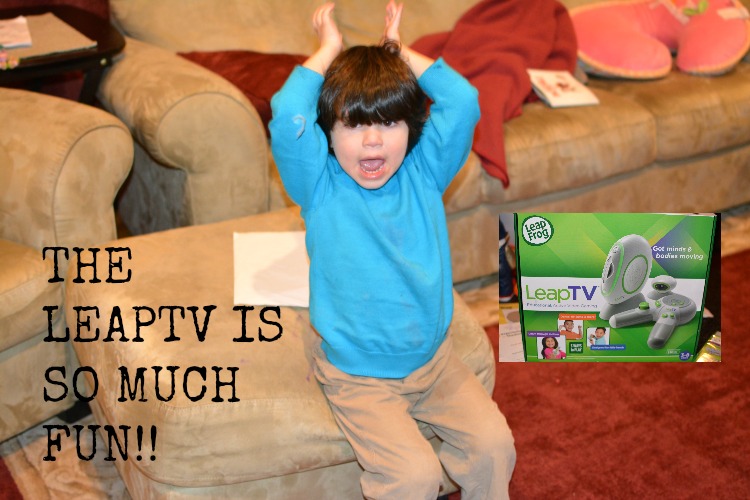 If you are unfamiliar with the LeapTV, it is a gaming system that incorporate all of the apps and video fun of their other Leapfrog products, but now it is on the big screen. Once we received our LeapTV, we set it up immediately and decided to invite a few friends to test out truly how awesome this product is. The LeapTV comes with a console with stand,  motion-sensing camera and mount, remote, built-in wifi, 16 MG of memory,  HDMI and AC cable.
Set up was very seamless. Since we already had a LeapFrog email and password, I was able to enter that in and register the LeapTV. Once completed, my kids then had the option to set up their individual profiles and pictures. Because it all works via a controller, the kids basically could do everything themselves. Once registered and set up, the kids were ready to explore.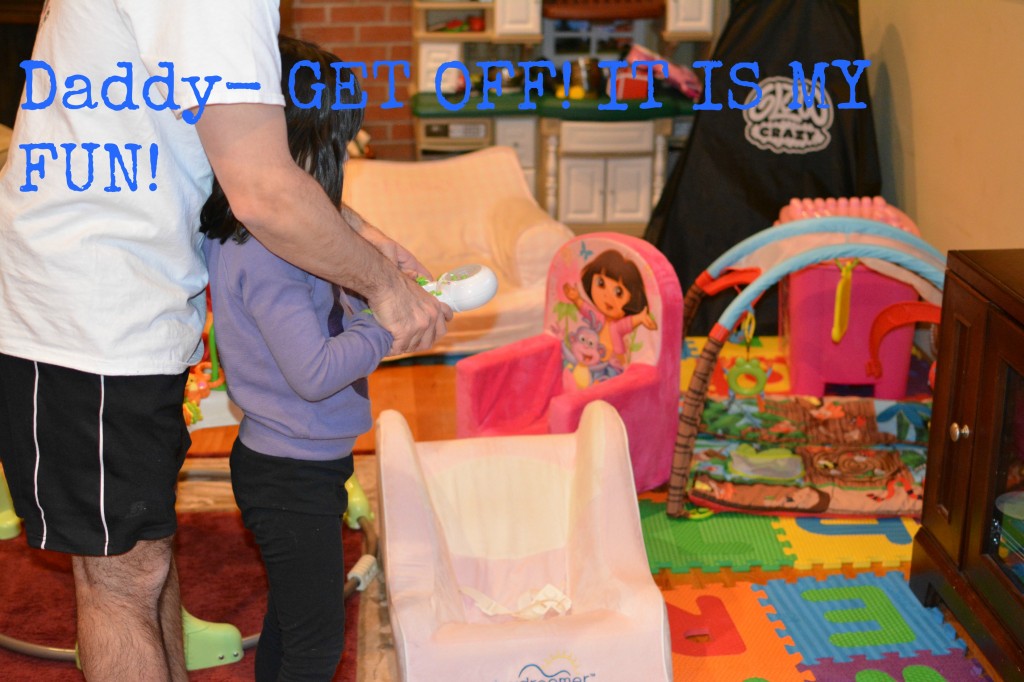 The LeapTV from LeapFrog gets kids into the action while teaching core skills across a variety of subjects including: reading, mathematics, science and problem solving. While education is a big focus of the Leapfrog products, it also always kids to have fun while playing their games and doing the apps. They never feel like they are learning when they play with their LeapTV. My little Zane even learned his alphabet and is learning to spell his name just by playing with the LeapTV. The core age group of the LeapTV is for  kids ages 3-8. So both Hayley and Zane, along with all of their friends, can play the LeapTV all the day long to have fun and learn simultaneously!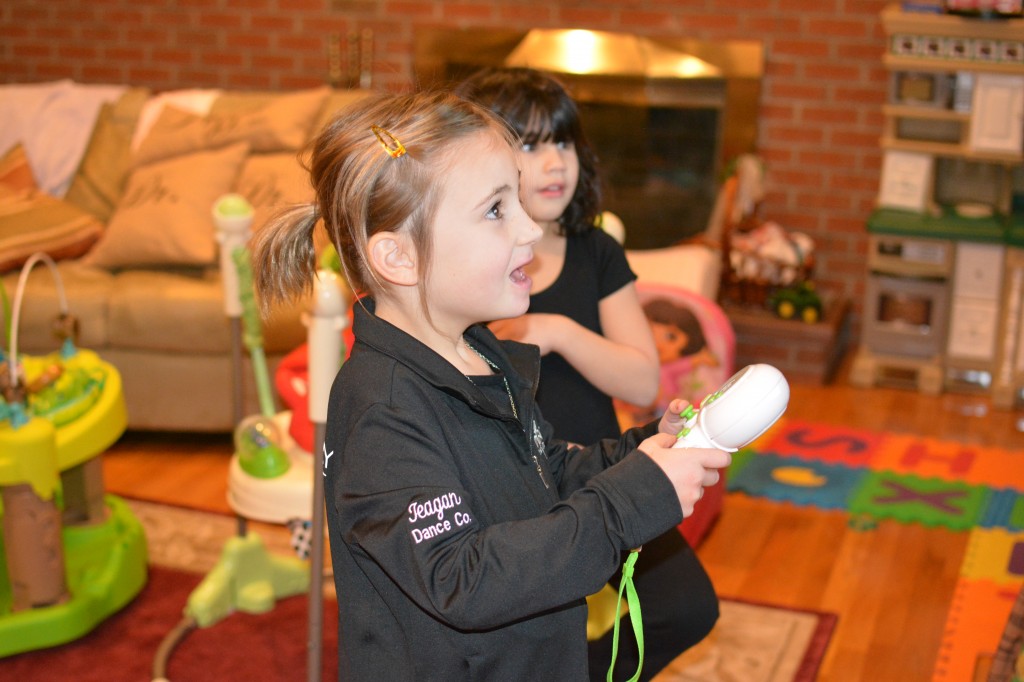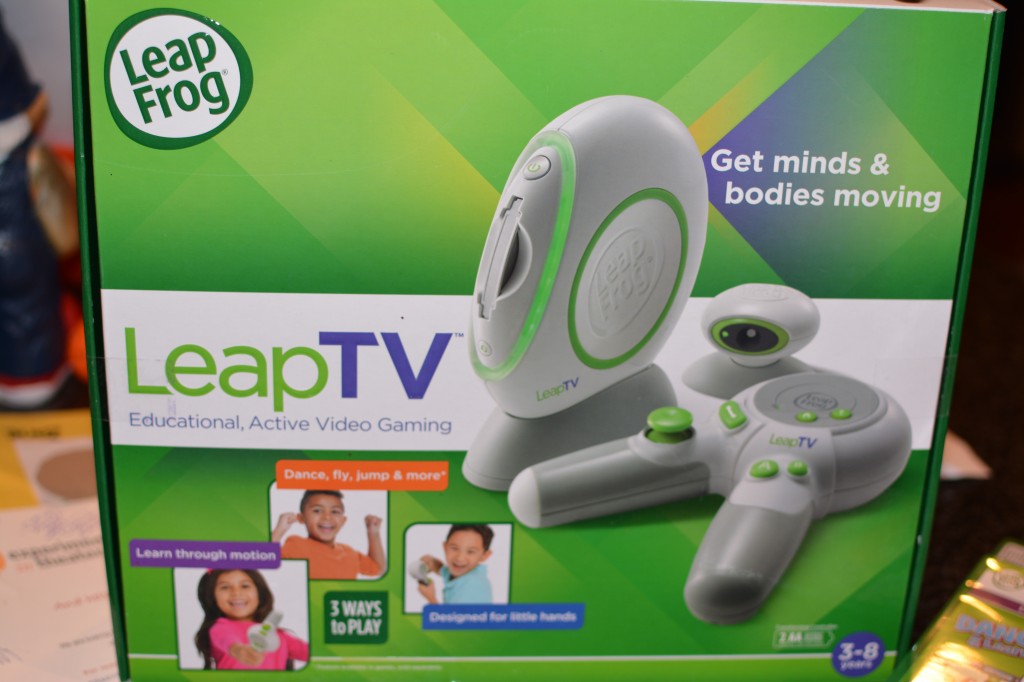 The system uses a motion-sensing camera and controller that fits small hands. My kids are able to play some of the apps and play games, while seeing themselves in the TV. Just take a look below at the fun we were having while playing LeapFrog Let's Dance and Learn. They actually learn through motion dancing and jumping to  get minds and bodies moving along the way. What a way to make learning fun! Did I mention that there is over 100 games and apps available plus you can pick up your own games individually to play (that is compatible with the system) such as Let's Dance and Learn and Leapfrog Sports to name a few?  Next up on our Santa list is to get the Sofia LeapTV game, that the kids have been begging for.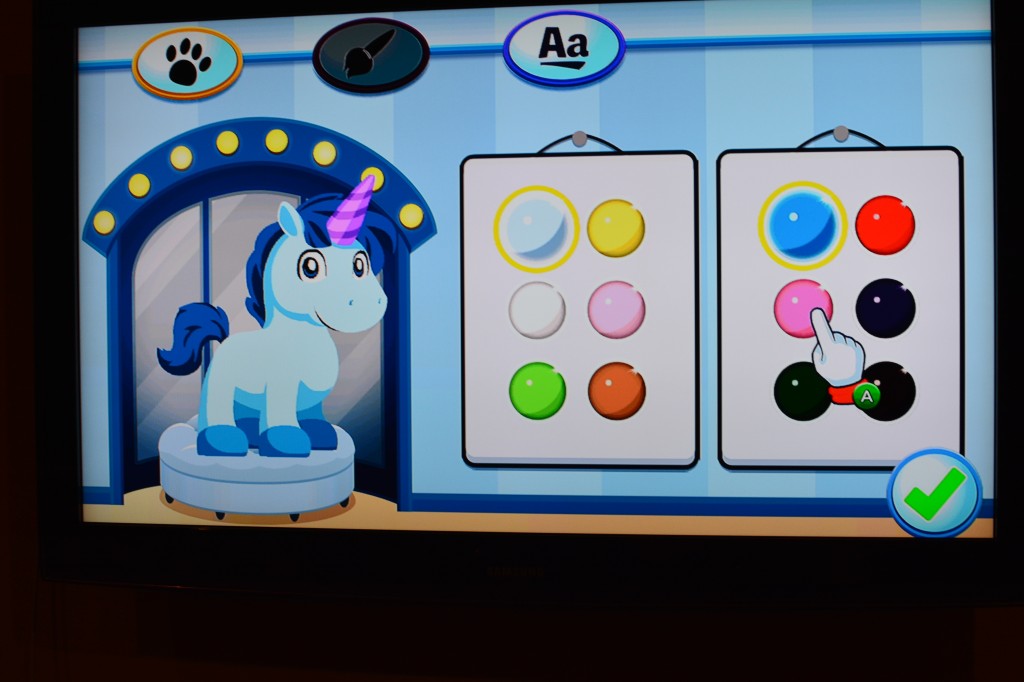 If your kids can't read, no worries as the LeapTV is made for kids as young as age 3. It has full audio instruction which makes it simple for even the youngest kids to play solo or with a friend! Zane and Hayley can play together or apart if they wish, since they are on two different learning levels. It is truly made for the young at heart!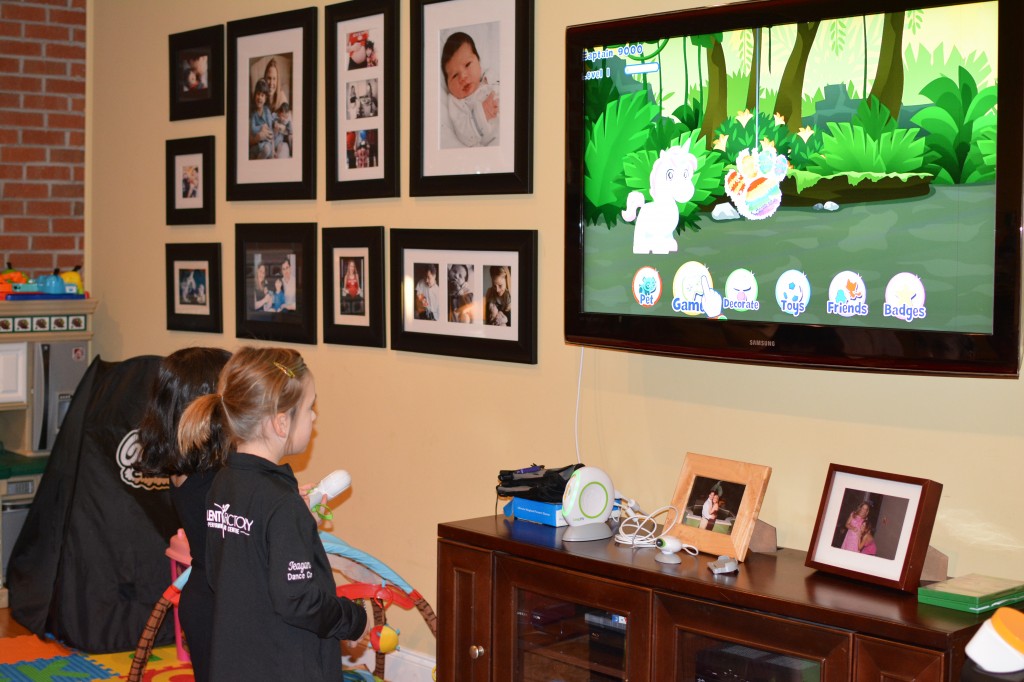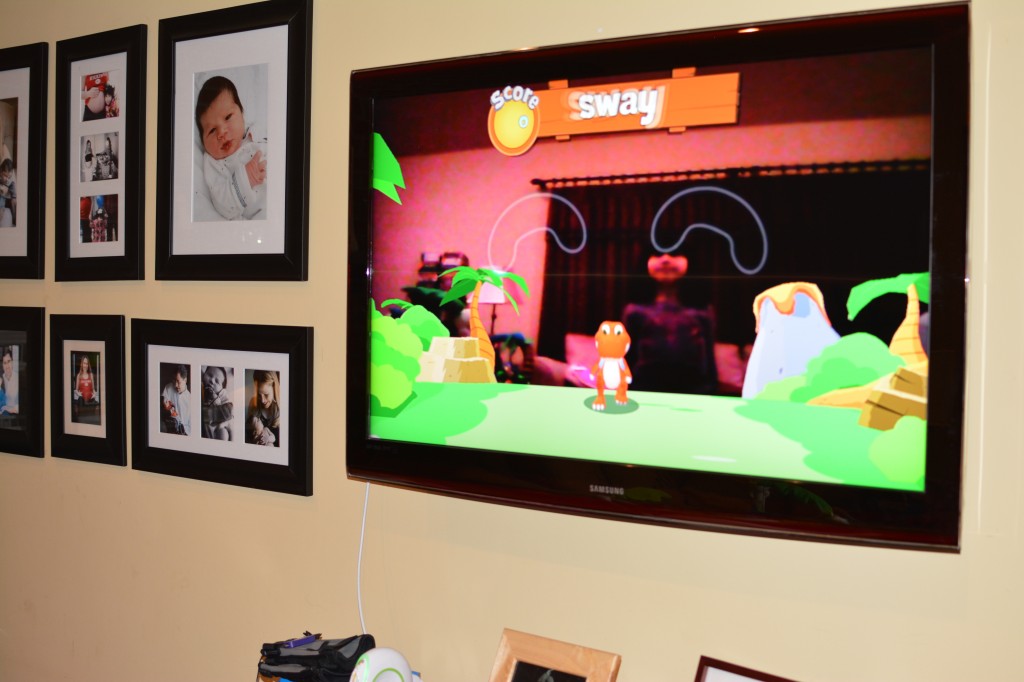 With a library of 9 cartridge games at launch and 100+ LeapFrog educator-approved games and videos available by year-end, kids never run out of fun! Games adapt to each child's level-starting with the most basic skills and then automatically adjusting the learning for the perfect challenge. Hayley and Zane have no problem playing the LeapTV with very little instruction from us. They ask to play the LeapTV all day long and guess what, I am totally fine with that because they are learning! As a mom, I could think of no greater present to give this holiday than the LeapTV. They have their friends over all the time and the LeapTV is what they all want to play with. A true score if you ask me!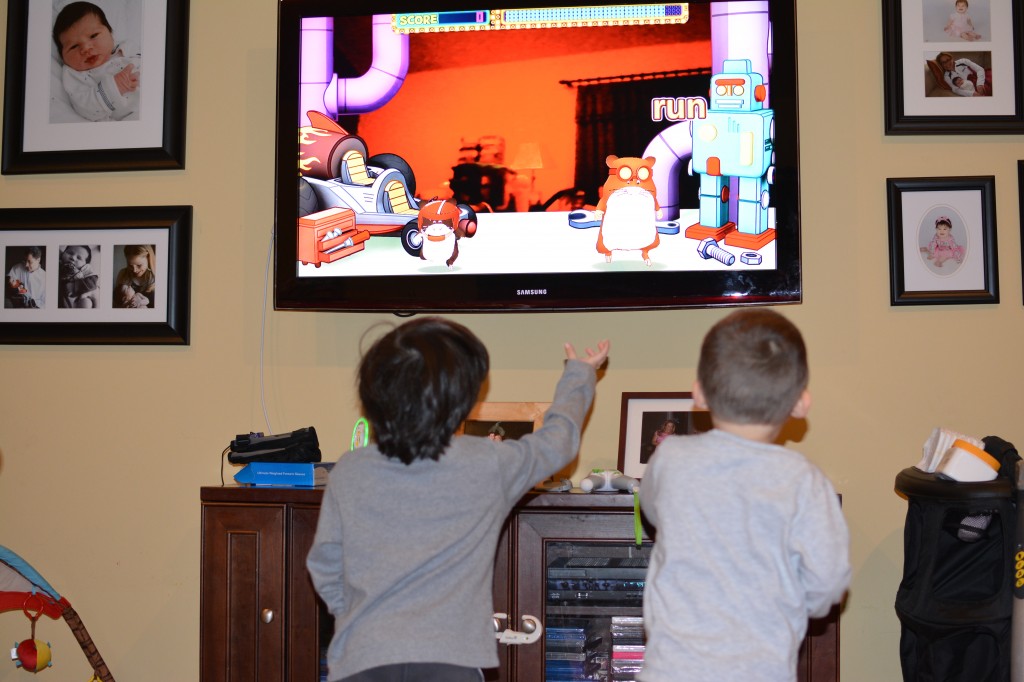 Be sure to follow LeapTV on Facebook, Twitter, and Instagram today. This is a Must-Have for this holiday season!