**The reviewer has been compensated in the form of a Best Buy Gift Card and/or received the product/service at a reduced price or for free.**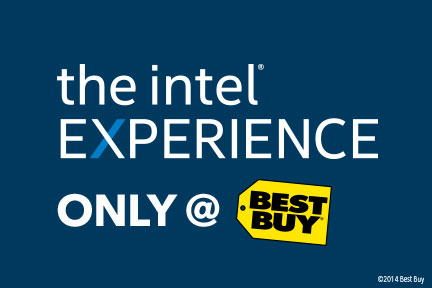 With the holidays coming up, everyone is looking for that great gift! One of the biggest gifts year after year is technological gadgets. The problem is  when you are searching for the right game and devices, you are never really able to try it out, to get a feel if you are going to like it. You end up buying it but alas, the day after Christmas, you decide it is not for you and it inevitably goes back to the store. Now though that is all changed because Intel is teaming up with Best Buy to bring you the Intel Technology Experience Zones, where you can test out products right in the heart of Best Buy. Sounds cool, right?!
While most (79%) of Americans are excited about the chance to learn and try out new technologies, half are frustrated by the lack of access to them. There only access is through friends suggestions or online media. That's the reason why Intel and Best Buy are now teaming up to bring new Intel Technology Experience zones to 50 Best Buy stores in major markets across the U.S.  With the Intel Experience you will be able to try out brand new technologies, see what gadgets are out there, and have fun playing with 3D printers and virtual reality games.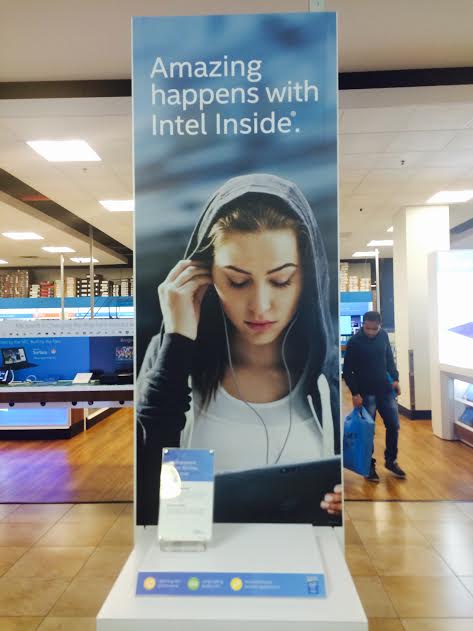 We had the chance this past week to visit the Best Buy in NYC and had a wonderful experience.  When we walked in, we found it front and center, and the experience zone encompassed 240 square feet of technological advances. There was two main stations that were set up and the Best Buy employee basically told me that the Intel is a chip that goes into the computer that is basically it's operating system. The first station was a game station and the Intel Zone had features that gamers would like. The second station was where you found Neo's music and his new single. You can change lights when he is on stage performing and/or add sounds with the keypad of the computer.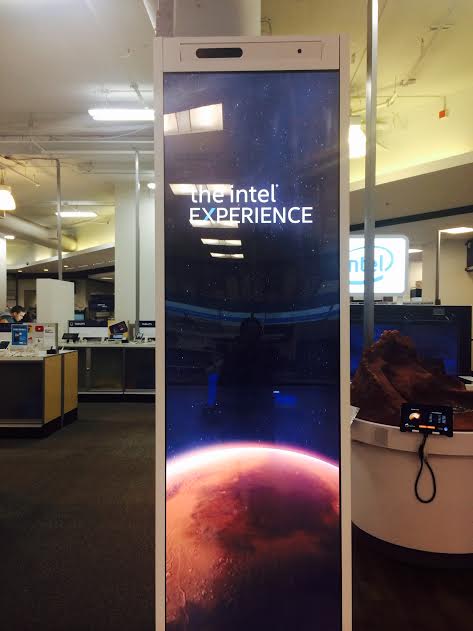 With the Intel Technology Experience Zones, you have the ability to build and print your own 3D robot!  One of my favorite parts of this experience was finding out about 3D printing. We were also able to test drive the simulation of driving a Rover on Mars. Consumers can show off their racing skills on Mars in an augmented reality world. They also had a plethora of the latest PC and tablet devices powered by Intel processors. The Intel Experience really had something for everyone!
The Intel Technology Experience lets customers – from tech enthusiasts to technophobes – play, explore, and be inspired by the power of technology with hands-on activities like 3D printing and virtual reality games. Now you can actually play around with the awesome technology we only hear about. You can make an informed decision on devices by testing them out in the Intel Technology Experience Zones.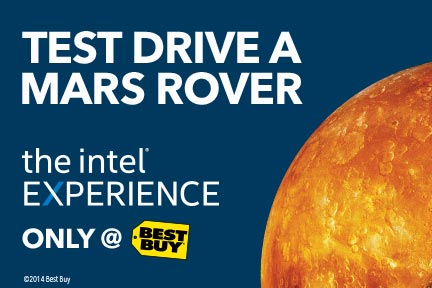 Each season, there will be changes in the various technologies so stayed tuned to see what the Intel Experience has in store. Now is the time, though, to go to your local Best Buy and have some fun! Learn about technology, play with technology, and most of all have fun! For more information about the Intel Technology Experience areas, visit Best Buy today.