**This shop has been compensated by Collective Bias, Inc. and its advertiser. All opinions are mine alone. #KidsCards #CollectiveBias**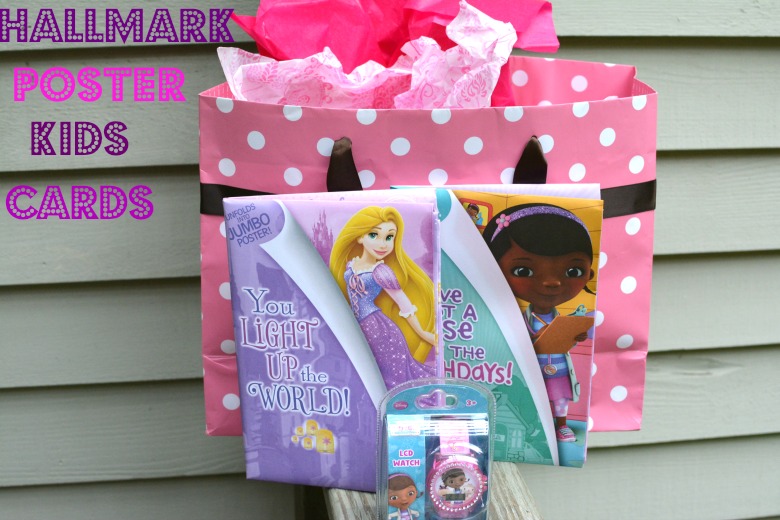 Hayley just turned 6 years old this past week! Where does the time possibly go?! While I try to make her birthday special each and every year, this year I want to make it even that much more special. The reason is Hayley now has been promoted to the role of big sister times two. She is my oldest, which means she has taken on extra responsibilities since Taylor has been born. When I need a diaper or a binky insertion, she is the one who I ask to help me out. She takes her role very seriously and is an awesome helper to me. However, it ultimately means her and I have less special bonding time together. I try to carve out time each day for just her and I, but sometimes that is just not feasible. For this reason, I plan to make her birthday month amazing and one way I plan to do this is by giving her the the most unique kids cards I have seen on the market.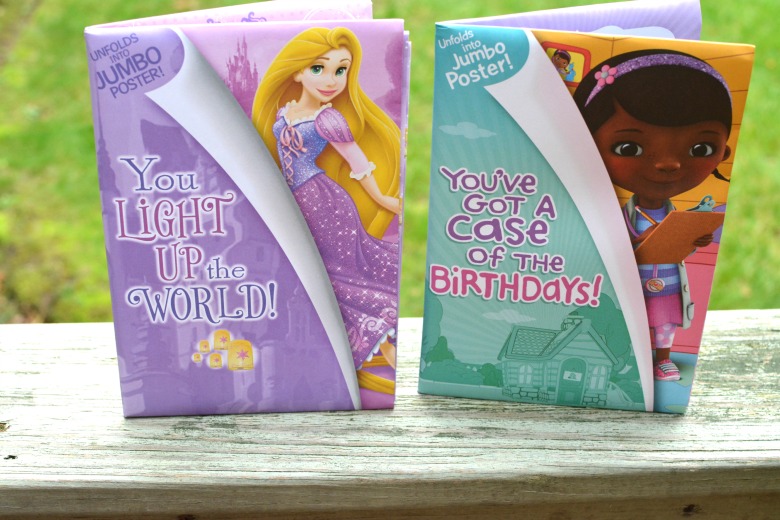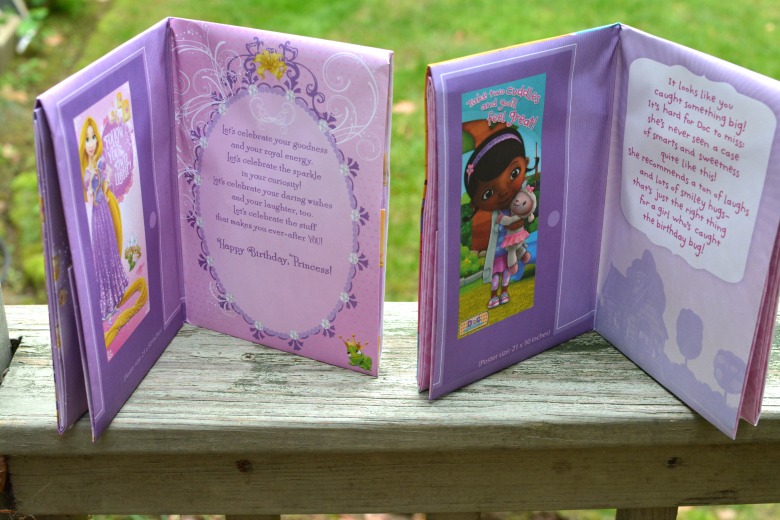 Hallmark came up with a new and quite ingenious concept of making cards for almost every occasion that could be given to kids and then their own special card turns into a poster. I had not heard about this until I visited my local Walmart and found such a diversity of fun cards for kids. I was amazed to see all the great themes that were incorporated such as birthday, good luck cards, etc but even more amazed that Hallmark thought of all the characters that would appeal to children such as Disney characters. I even saw a poster card for the movie Divergence! I think I just might need to tell my husband about this card so I can get it for my birthday.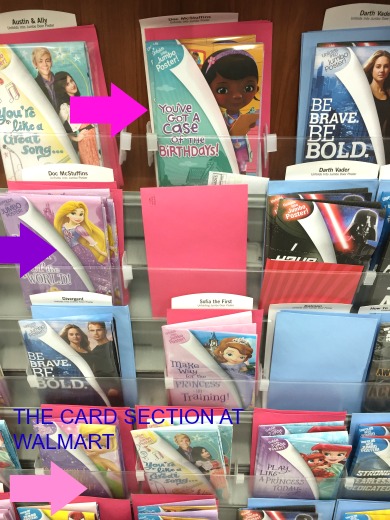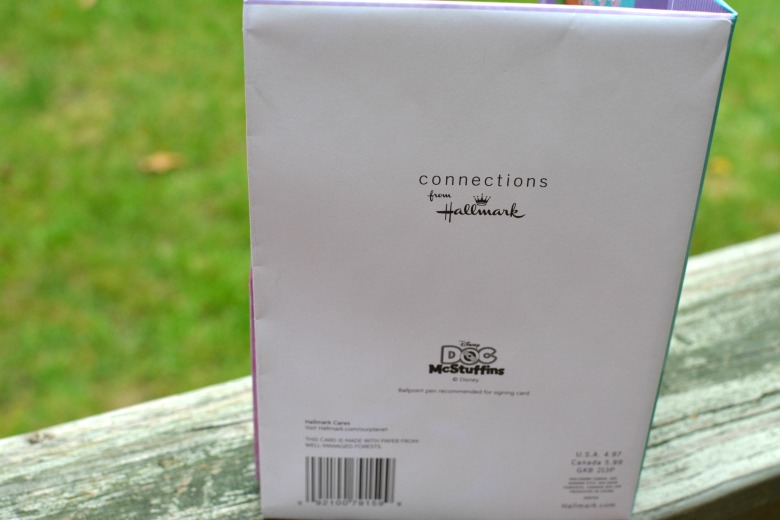 I decided to pick out two poster cards, both of the Disney theme for her birthday. One poster card I got was with the theme of Doc McStuffins and the other card was for Rapunzel. Both are Hayley's favorites so I knew she would be thrilled. When I checked out of Walmart, I headed home to see exactly how the birthday card opened into a full poster. You can see my video here to see it going from a birthday card that you can send in the mail to one of a full size poster. Any kid would absolutely love to receive a birthday card but one that opens into a giant poster, is that much more fun! They can then hang their poster birthday card on their wall to show off to all their friends. It is like getting a card and a gift all in one. I told you it is ingenious!
To my beautiful daughter Hayley! Happy 6th Birthday and I hope you love your #KidsCards #shop #collectivebias
Since it is her birthday this month, I thought it would be fun to present her poster card with a matching theme watch incorporating her love of Doc McStuffins. I arranged to have a small package set up so she could open it up on her special day. After all, I was planning to give her the  birthday package and then spend a day just her and I.
On the morning of her big day, I arranged to have her awake to 30 balloons filling her room. After her surprise, I then had her come downstairs and open her present. I was so excited to see her expression!
To my delight, she loved every bit of the birthday surprise I did for her. By far her favorite was the Hallmark poster cards though. She loved reading the card and then opening it up to a full size poster. She could not get over how neat the concept of it opening up to a poster was. Since she loves to hang things in her room, this was right up her alley. I gave her both cards since she is such a good girl and she went around squealing with delight that she now has her own cards. Every 6 year old loves to get mail after all!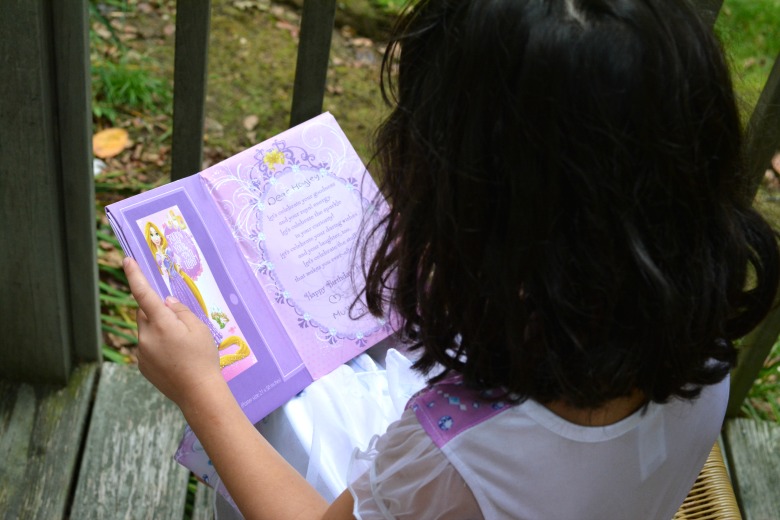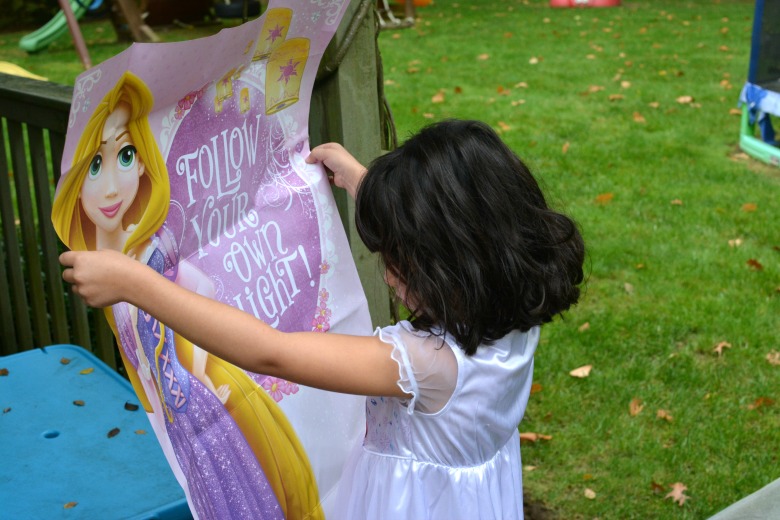 Once she finished opening up the rest of her presents, she immediately went to her room to hang them up. At this point, I let her write her name and of course the obligatory message she writes on all her posters which simply says, "Zane (who is her brother) stay out of my room". She proceeded to put stickers on her card and was proud of her fine artwork.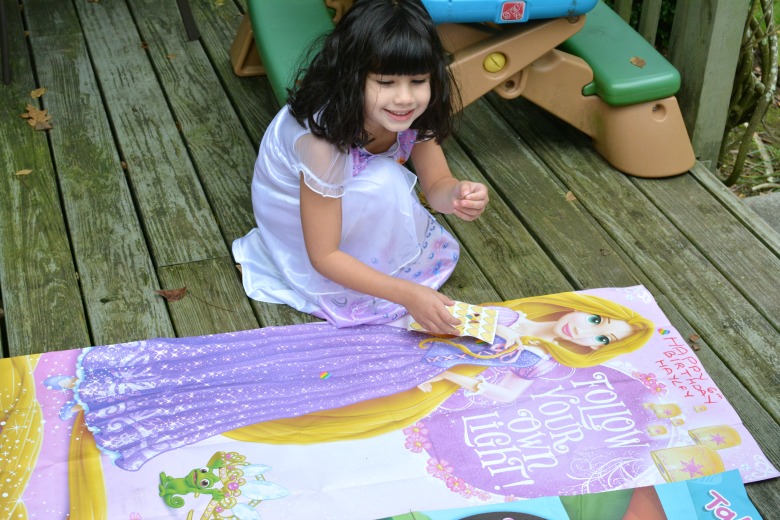 If these cards are not cool enough, now Hallmark is doing something extra special! They have a great Hallmark Card Rewards Program going on now. For every 5 cards you buy at Walmart, you will be earn a reward. Be sure to sign up for the Hallmark Rewards today (it is easy to sign up and track your rewards)  and see about other blogger experiences with these poster cards. Join the #kidscards conversation on Twitter to find out more.  Be sure to sign up and start earning today!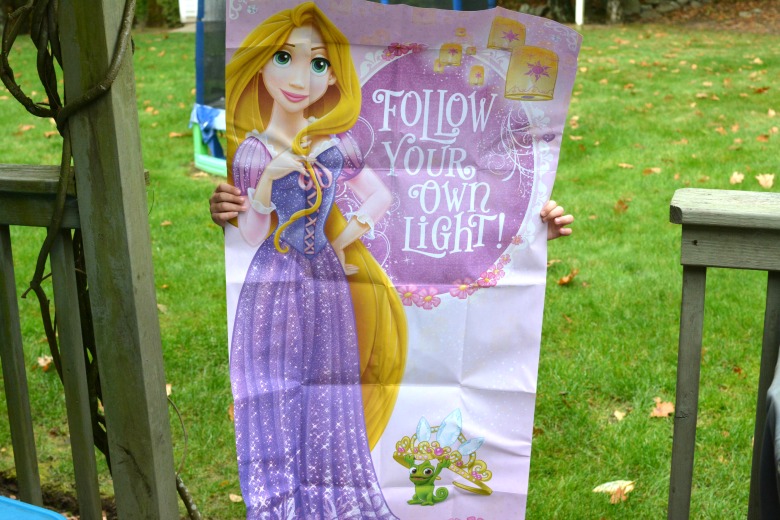 These ultimate poster cards are by far the cutest cards for kids I have seen to date! Check them out today at Walmart and let me know what you think.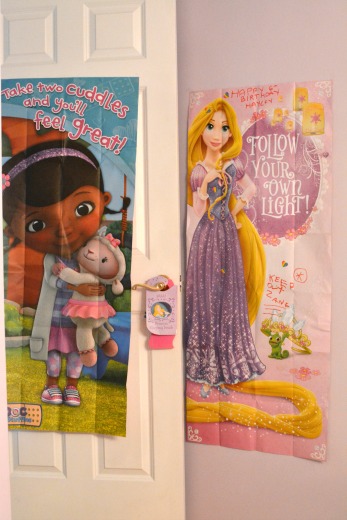 Do you think your kids would like to receive these cards??