*This is a sponsored post. All my opinions are my own and not swayed by outside sources.*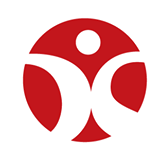 Although my kids were not yet school aged we specifically moved to the town we live in for the excellent public school system. Living here over the years, and as my kids got closer to that age; I have been surprised to find that many families still choose to send one or more of their kids to private school. This year when our oldest daughter was ready for kindergarten we found ourselves turning to private school as well. For us it had to do with the fact that our town with its great public school system, still only offers half-day kindergarten, which is crazy to me! I mean studies show how important early childhood education is, and how much can they learn in two and a half hours once you factor in taking their coats on & off, "wellness" (recess) and snack time? Who knows what we will do next year, but in any case I found the private school road a whole new ball game.
Since then a new tool has come out that will be a godsend for parents looking into private schools that often require an arduous admissions process. Private School Innovator (PSI). PSI is a platform upon which families exploring the private school option for their children can connect directly with private schools searching for bright young students. PSI makes this crazy admissions process much easier.
The one-stop shop website allows for U.S. private schools to browse interested student profiles and eases the admissions process for parents and students with its organized and helpful research and consulting services. By focusing solely on the private school admissions process, PSI offers a comprehensive service to parents and private schools that exists all on one navigable, social website.

The site hosts more than 100 schools and offers access to school profiles, student profiles, and a messaging system. PSI runs a school fair featuring face-to-face access for parents with top private schools and has partnered with DecisionDesk, a college admissions portal. DecisionDesk has university clients across the US. Through us this admissions system is much more affordable than compared to current competitors that charge tens of thousands of dollars. All of this is still a bit overwhelming for us, and the plan is still to switch into our town public schools next year, but one thing I've learned as a mom, is that you have to be prepared to adapt your plans based on your child's needs. So it's nice to know there is help in figuring that all out if and when the time might come.
Help make PSI even better by joining their crowdfunding campaign at www.fundable.com/private-school-innovator . Be sure to learn more on their Facebook and Twitter page today!