*I work with Kohl's on promotions. All my opinions are my own and not swayed by outside sources.*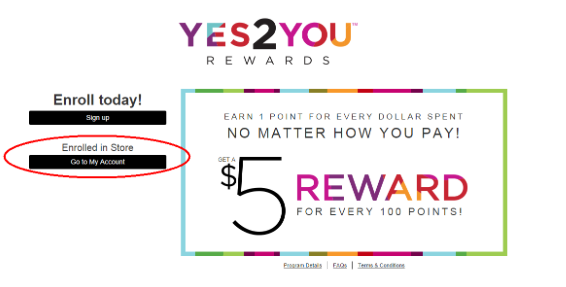 I am very excited to work with Kohl's because it is a store that I shop at, at least twice a week. They always have what I am looking for at Kohl's, whether it be accessories, clothes, vacation needs, kitchen appliances, and much more! As I mentioned before in my past Kohl's posts, they have Kohl's cash, where they give you money to spend at Kohl's at checkout when you purchase X amount of dollars during your shopping trip. I have used Kohl's cash for a long time and I have gotten so many great deals!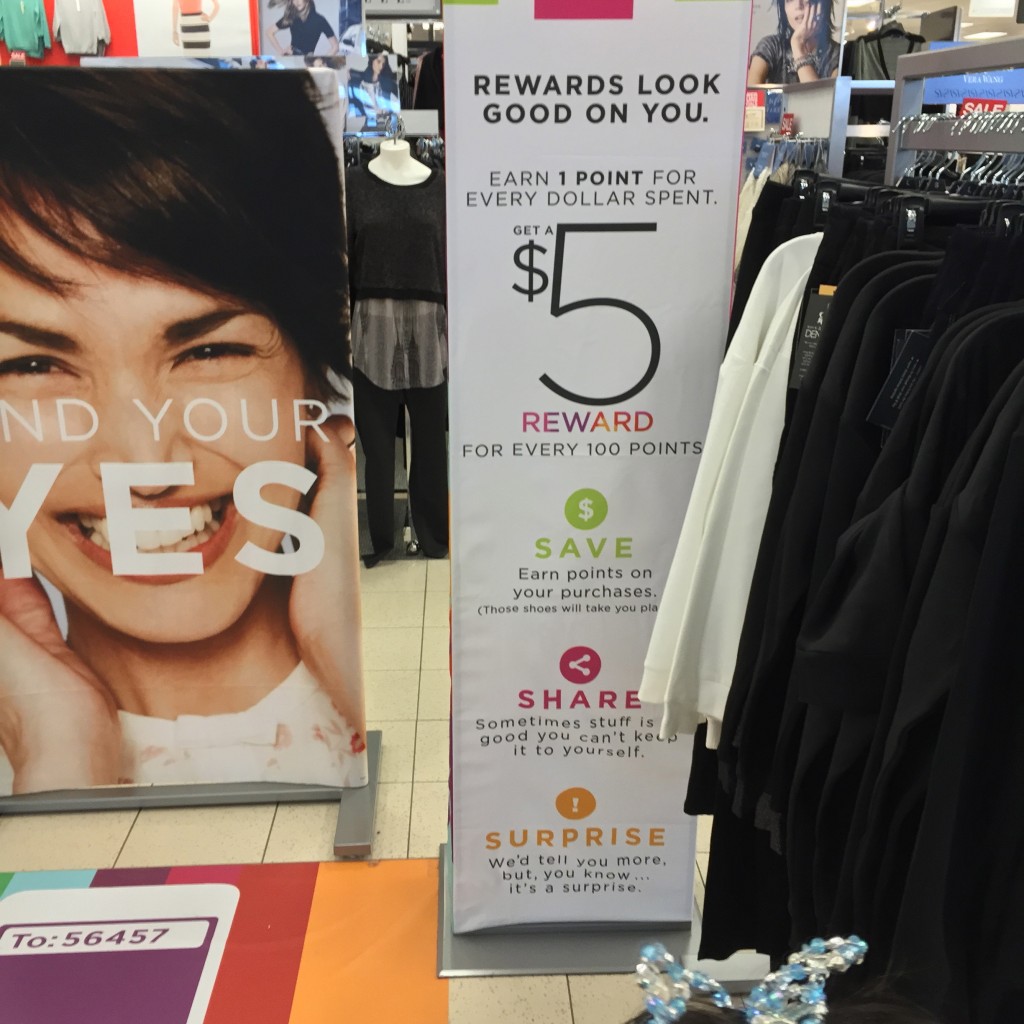 Now, I have even more exciting news. Kohl's  just rolled out the Yes2You Rewards Program, which is simply amazing! The way this works is you sign up online or in the store for this program. They will send you a card once signed up, but don't worry if you don't have it, as the cashiers can look up your rewards number via your phone number. For each dollar you spend at Kohl's, you will get one point, no matter how you pay! When you reach 100 points, you will then get a $5 reward to spend on anything you want at Kohl's.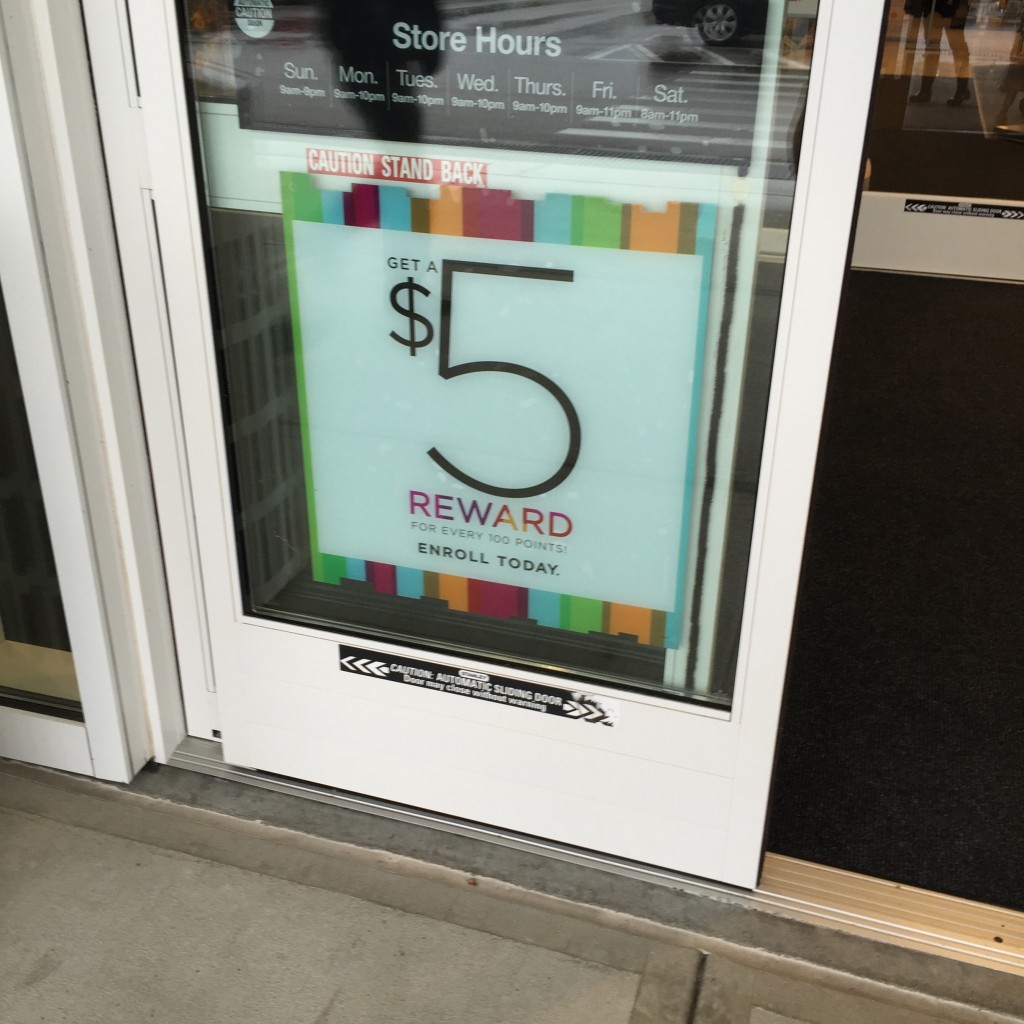 I recently signed up online and it was so easy to do. Best of all, it is completely FREE! There is no gimmicks whatsoever- just sign up for the #Yes2You Rewards program, and start shopping as you normally do at Kohl's. Once you reach your 100 points, Kohl's will send you a $5 rewards coupon for spending at your next purchase. That is it! For example, if you spend $200 normally at Kohl's, you will then receive 2- $5 coupons for your shopping trip on your next visit. This is all in addition to the Kohl's cash they do on a regular basis (check in store because Kohl's cash coupons are given out at certain visits, not every single time you visit). However, the rewards program can be used at every single one of your shopping trips at Kohl's! You just keep accumulating points, and in turn, accumulate rewards to use on whatever you like at Kohl's.
I visited my local Kohl's and decided I was going on a shopping spree for new clothes. I have always shopped at Kohl's because the clothes are comfortable, fashionable, and best of all affordable! I decided since I was no longer pregnant, I was going to buy a new wardrobe to treat myself. I wanted to get more casual clothes for an everyday wearing basis.
First, I ended up two pairs or Rock N Republic Jeans! Yes, they now have these jeans at Kohl's and they are going to be at least half the purchasing cost that you will find at other stores. I ended up buying a black and denim pair in the skinny jeans style. I absolutely love these jeans and get stopped now asking what jeans they are and where they could buy a pair.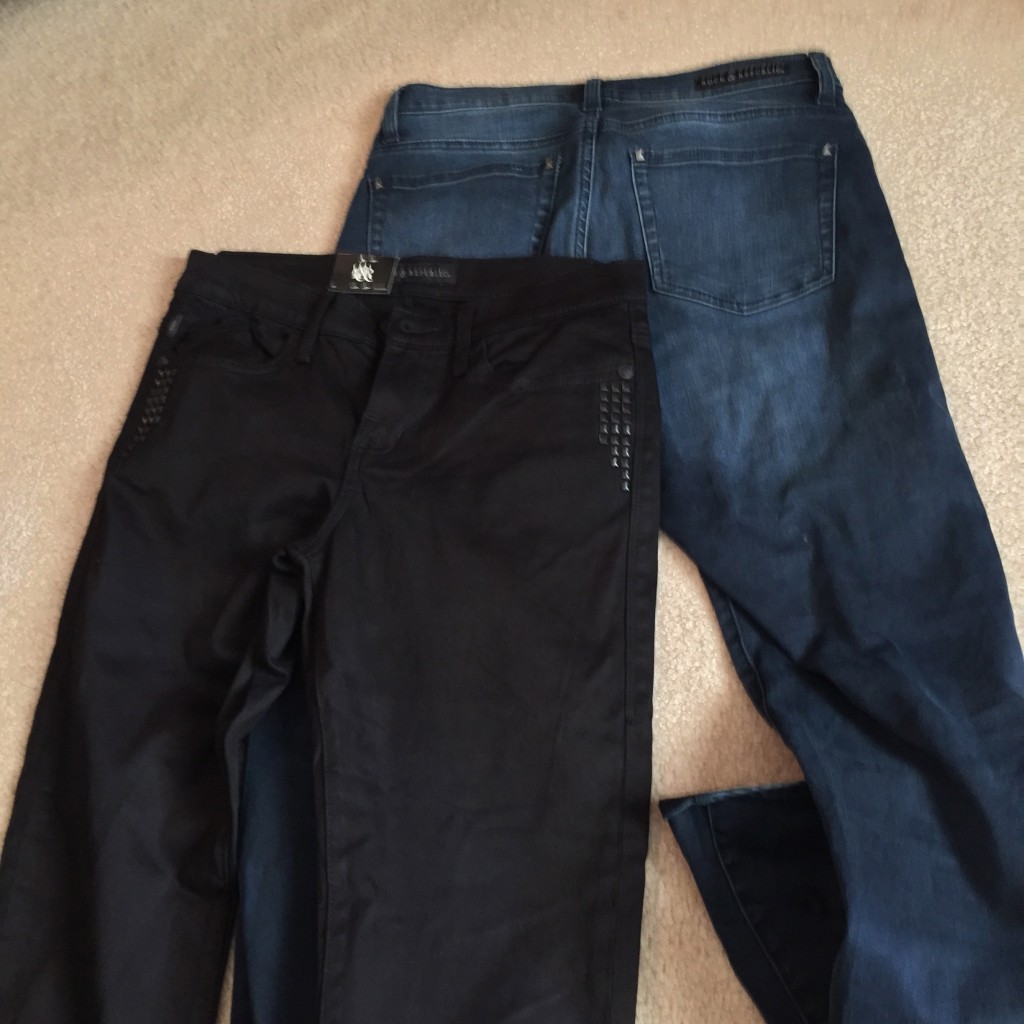 Since I needed some tops to go along with this look, I first bought a Elie Tahari top in this flattering blue and black color. It is a form fitting top that made me look great (if I do say so myself).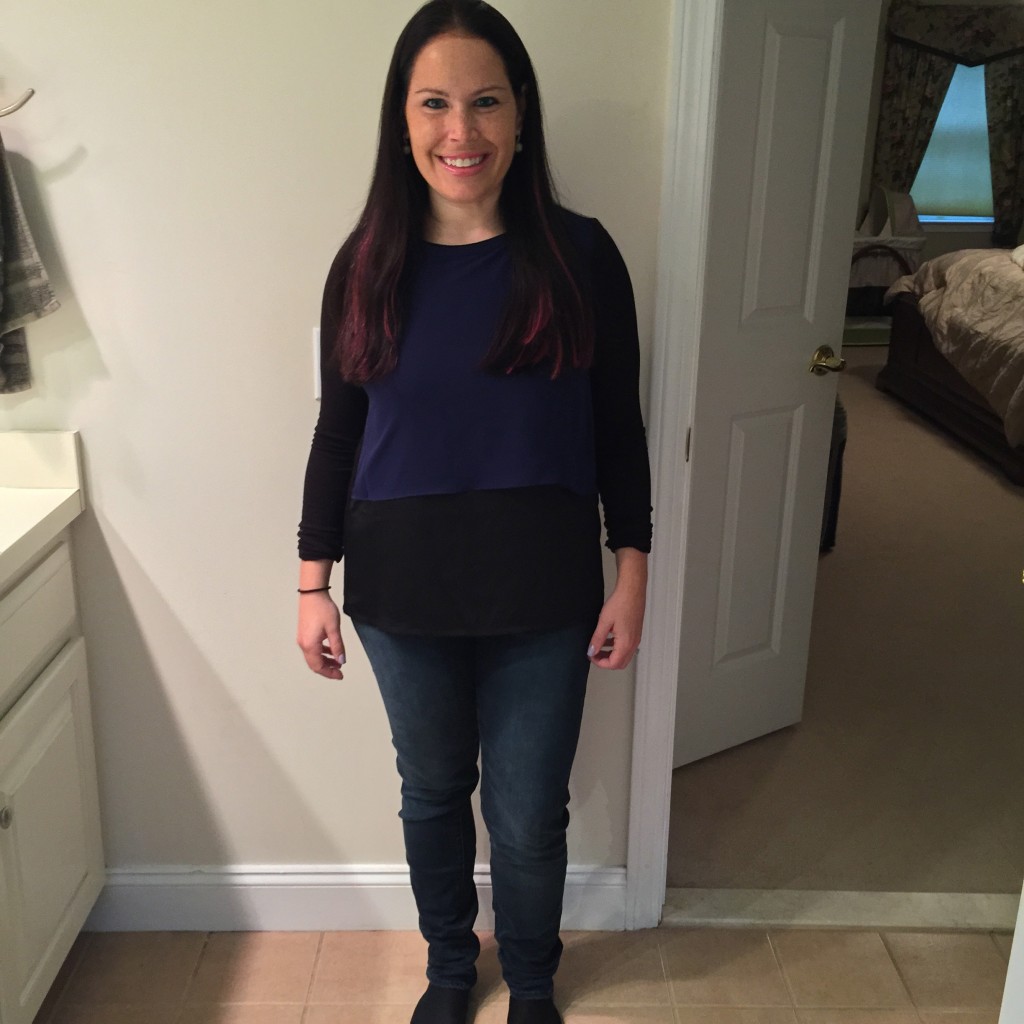 I then went on to look at Apt 9 and found a great lacy top that would be great for a daytime or nighttime look. Again these can be paired with jeans, leggings, or black pants to complete the look.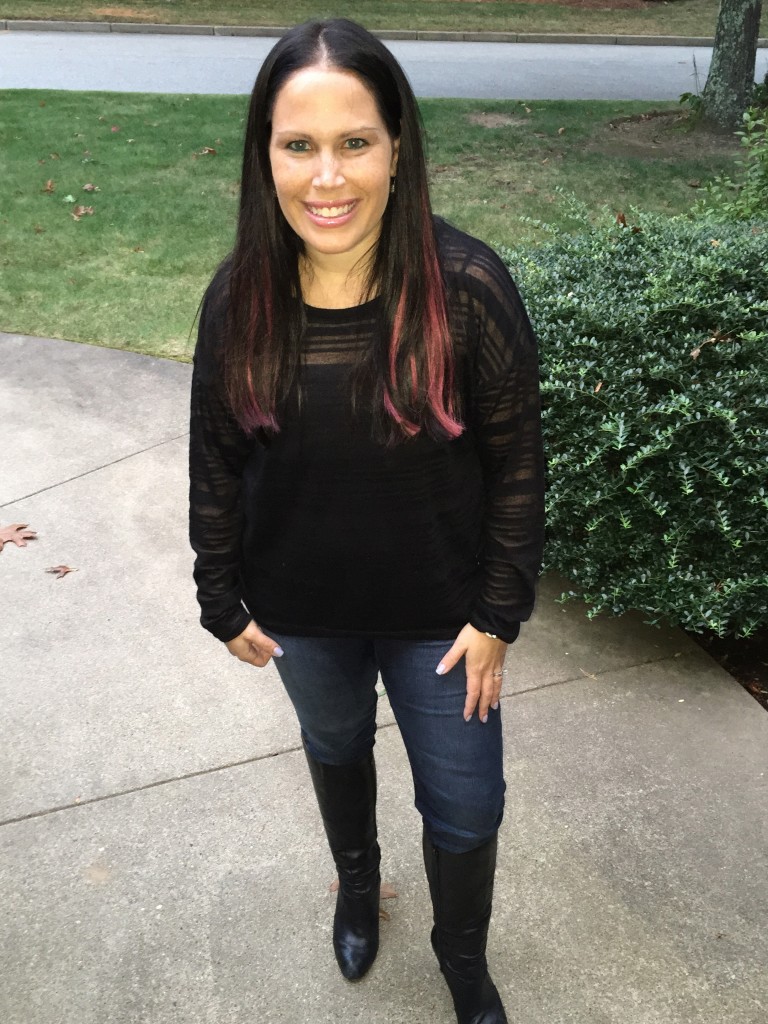 In addition to all these outfits, I ended up buying Elle Curvy Boot Cut Jeans, Jennifer Lopez black pants, and Jennifer Lopez denim pants. All these jeans and pants were under $50 each and looked fantastic on.
I ended my shopping spree with a Croft and Barrow top, a silky Jennifer Lopez top, and a Jennifer Lopez faux sweater.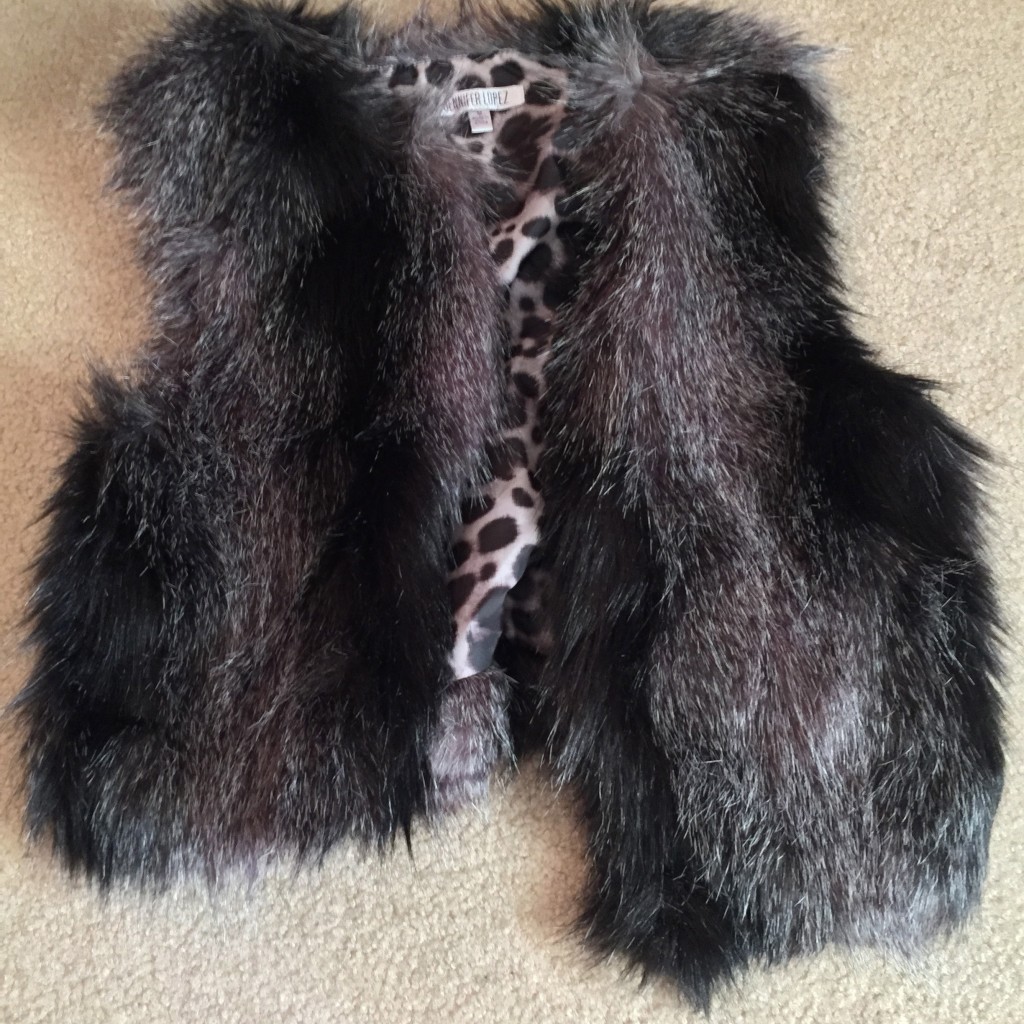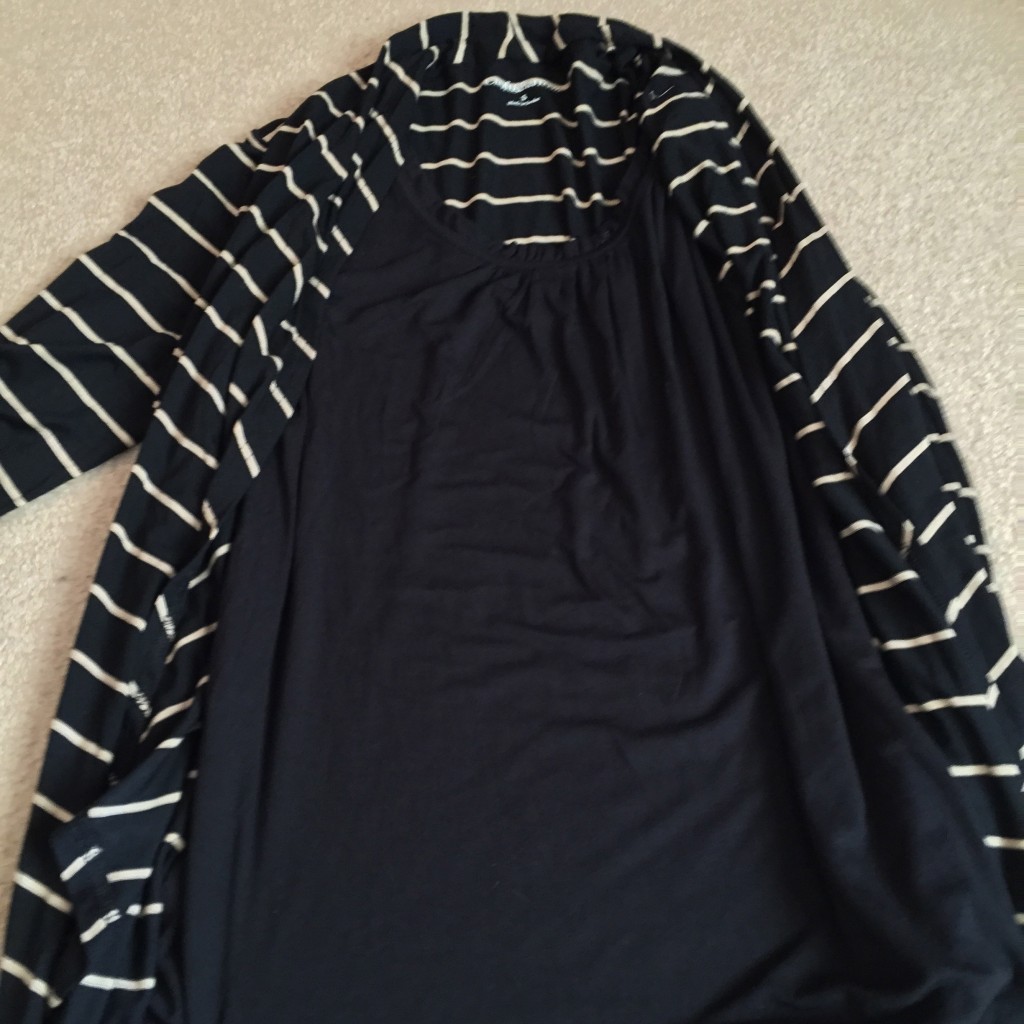 I got some great deals at Kohl's and then when it was time for check out, I ended up receiving close to $15 in rewards for my next shopping trip, just for shopping for myself! What a great deal if you ask me! Be sure to check out the Kohl's Yes2You Rewards today. At Kohl's, I am able to save hundreds of dollars by shopping for designer brands and now with the rewards program, I can save even more!
Giveaway: One winner will receive a $250 Kohl's gift card. This giveaway is run via rafflecopter so click read more to see the actual giveaway. For the mandatory entry tell me what you love about Kohl's in the comment section proceeding the post. While the other entries are optional, I highly suggest filling them out to increase your chances of winning. US only. Good luck!
a Rafflecopter giveaway