*This is a sponsored post. All my opinions are my own and not swayed by outside sources.*
Social media is a large part of what I do in my job, and as a mom I don't know if that's a good thing or a bad. On one hand I know all of the ins & outs of the different social media platforms and how to someday properly monitor them when my kids are old enough to be on them. On the other hand I see what goes on with some kids on social media, the stupid things they post, the cyber bullying and the social alienation that it can cause in even the most secure kid. I mean, I'm a grown adult and if I see a fun get together friends post on Facebook that I was not included in I feel bad, imagine how a child feels? That is just normal human nature.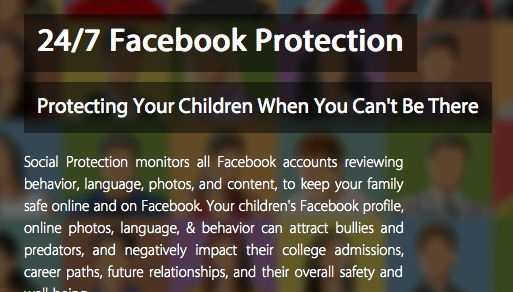 The cyber bullying problem is a whole other issue and it is real. As a parent it's overwhelming to think about trying to protect my kids in this whole new dimension, one that we did not have to deal with (thankfully!) when we were growing up. As tuned in as I am to social media as a blogger, I am also highly aware that it would be a near full time job to monitor my kids' social media when the time comes. I am really happy to know that there are other parents out there with my concerns, and that they are tackling the problem by creating ways to deal with it.

A father and son team has recently developed a program called socialprotection.com that finally will give parents the tools they need to keep their kids safe on Facebook and other social media outlets. With the socialprotection.com program the threats of cyber bullying and inappropriate photos stop today. For just $9.99 a month the program will send alerts to parents via email or text messages when anything it deems potentially worrying goes up on their child's page. The program scans language, photos and content to keep kids safe and empower parents in this ever-mystifying social media landscape. Parents can also set a curfew for Facebook use and will be alerted if that is broken. The program does not give access to the child's entire existence on Facebook, or restrict a child's social life, but is programmed to scan for warning signs a parent might want to be made aware of.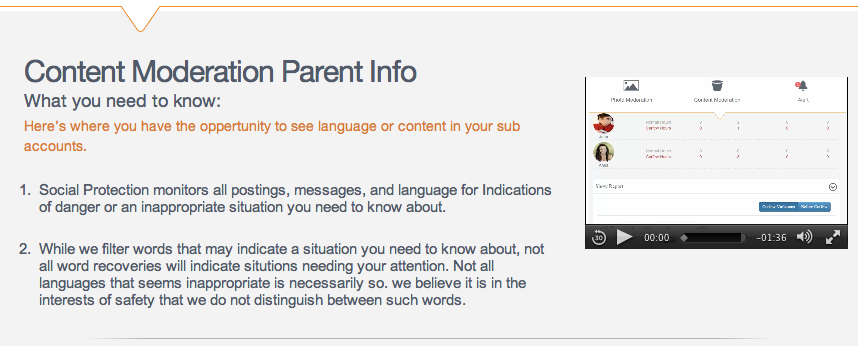 I feel like this is the next frontier of parenting and am so grateful to know there are tools out there to help. Social Protection Parent Dashboard alerts parents to review potentially harmful content or images. The language alert system helps parents watch for bullying, by monitoring violent and aggressive language that may indicate a dangerous situation for a child. The program scans for dangerous and humiliating photos that may affect children's safety or future. And allows parents to set Facebook curfew times for their children, and find out whom they are chatting with after curfew if they break it. Let's face it; even really smart kids (and adults for that matter) post some dumb things on social media sometimes. I know worrying about this type of thing seems a long way off for my kids, but I also know that kids are using social media younger and younger, and I intend to be prepared when my kids do.