**This is a sponsored post for SheSpeaks/Crest. All my opinions are my own and not swayed by outside sources.*

Last month I told you all about how I was using Crest Sensi-Stop Strips to help with tooth sensitivity. After a month now, I am so happy to report that I am actually able to eat ice cream again! I kid you not, I had to give up ice cream for awhile because my teeth were way too sensitive. I would eat it and get that instant zing. I am sure you can all relate! Now, though, I am able to enjoy all the ice cream I want, thanks to the Crest Sensi-Stop Strips.
To refresh what the Sensi-Stop Strips are, they are strips that use a new breakthrough technology to provide consumers with tooth sensitivity relief in the form of a strip, not a paste. The strips are easy to place, and there's no measuring or guesswork required. If you use these strips for just ten minutes a day, you can get up to one month of protection against sensitivity! How neat is that?!
The way you use it, is you find the place on your tooth area that is causing you that irritating zing. Then place the strip 50 percent around the tooth and 50 percent around the gum and keep it on for only 10 minutes a day. In no time at all,  you will see noticeable decreases in sensitivity and you will see relief for up to one month.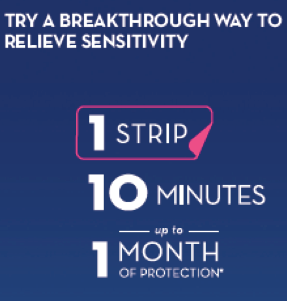 Being a dentist, the one #1 complaint from patients is tooth sensitivity. I have heard about this complaint ever since I entered dental school. Being a sufferer too, I am so glad I finally found a product that not only works but lasts. From a professional and personal perspective, I am a huge fan of the Crest Sensi-Stop Strips.
Now, I can have all the ice cream I want, along with the really hot drinks that are known to be sensitivity culprits such as hot coffee and tea. It is such a relief to enjoy my hot, as well as, cold beverages that I could not really drink in the past. Again thanks to the #SensiStopStrips. I would definitely recommend these strips to anyone who suffers from tooth sensitivity.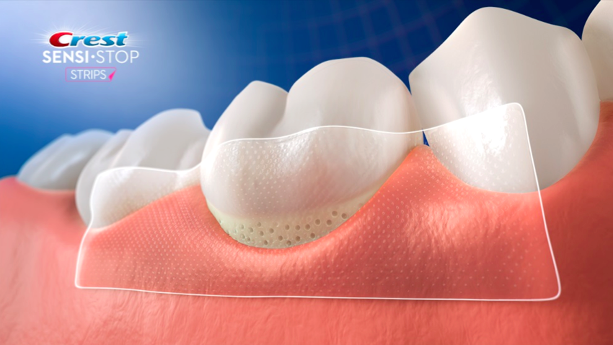 Be sure to try out the new Crest Sensi-Stop Strips at an everyday low price at Walmart or at CrestSensi.com/Walmart ! Why not be able to enjoy those foods that were sensitivity triggers in the past?! I know I never been as happy as when I can finally sit down with that big bowl of Ice Cream!