**I am a member of the Collective Bias® Social Fabric® Community. This shop has been compensated as part of a social shopper amplification for Collective Bias. #AmazonWishList #AmazonHasIt #CollectiveBias**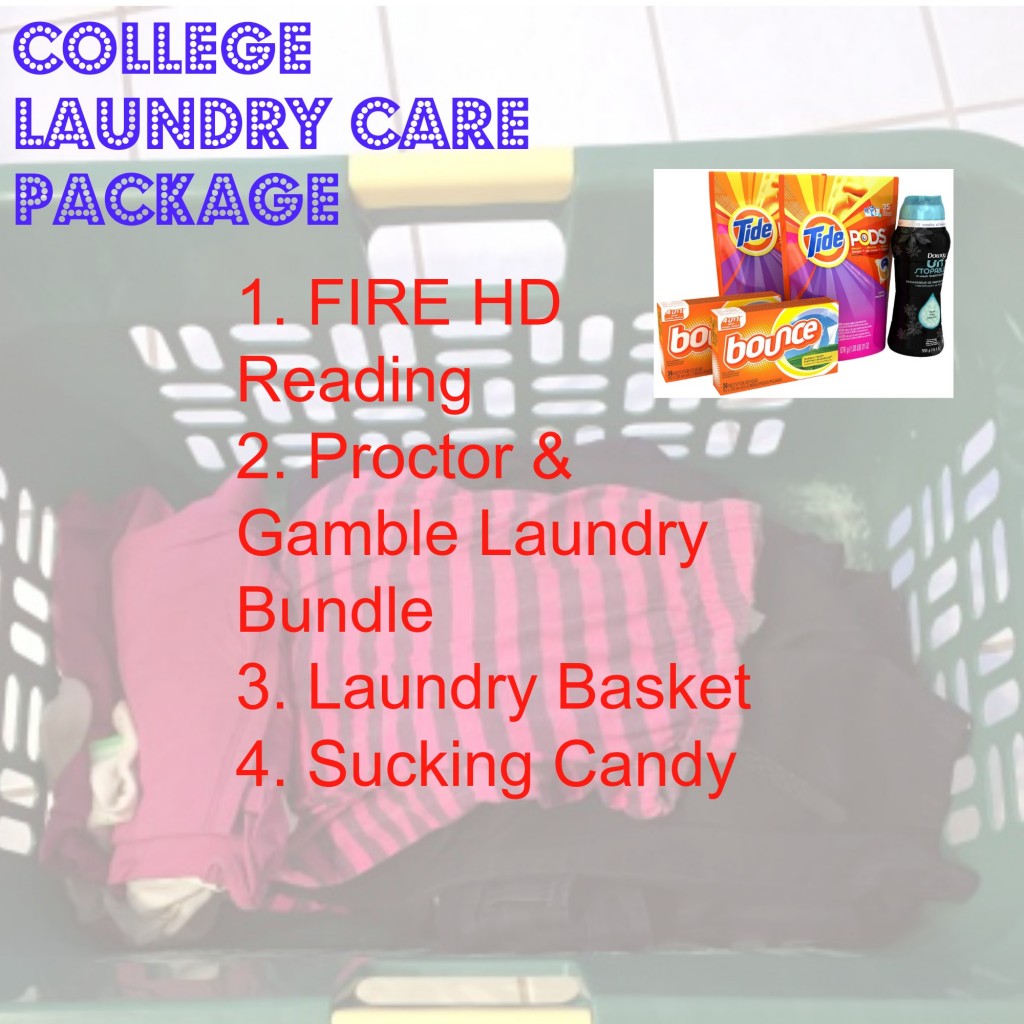 I have a slight obsession with Amazon! Okay, not slight- I am totally obsessed with Amazon. With a newborn and two other children under 6, I do a ton of shopping on Amazon. This year, one of great girlfriend's sons started college and I am just so excited for him. I wanted to do something special to make sure he has the best experience of his life. I thought long and heard about this, and thought one of the best ways to show my support was by giving him the perfect college laundry care package. You might laugh but really is there a better gift out there for the busy and sometimes lazy college student?!  Now, that special college student can actually get his/her laundry done in an efficient way, without having to worry about running out to get the laundry essentials. One way I am going to do this is by sending the Procter and Gamble Laundry Bundle, which includes Tide Pods Spring Meadow, Downy Unstoppables Fresh, and Bounce Outdoor Fresh sheet to make doing laundry much more convenient.
Now is here where you want to keep reading if you have a college student because I am going to help you save some money on college laundry essentials. How you might ask?! The answer is easy! You will be able to save 5% when you sign up for a subscription to the Laundry Care Bundle Pack on Amazon! Using this service, you never have to worry about that college student running out of detergent ever again!  You can readily set up subscribe and save on Amazon and have these wonderful laundry products delivered right to your college student on your schedule. This is such a great way to never forget to send laundry essentials (or anything else they may need) and also save 5%. A win-win for all!
So I thought long and hard about what I can include in my Laundry Care Package and the first was the Procter and Gamble Laundry Bundle. The Tide, Downy, & Bounce Laundry Care Bundle Pack is great for any student as it includes everything you need to get fresh, clean clothes. Tide Pods clean, brighten and fight stains while Downy Unstoppables gives your wash a boost of clean breeze freshness. On top of that, Bounce freshens, softens fabrics, controls static, and even helps repel lint and hair. This bundle set is a winning combination!
To add to my package, I also plan to send along candy, FIRE HD for reading, and a laundry basket. After all, when I was in college (back in the day), I would have done anything to get a package like this. When I was in college, most of clothes would be piled on a floor like this: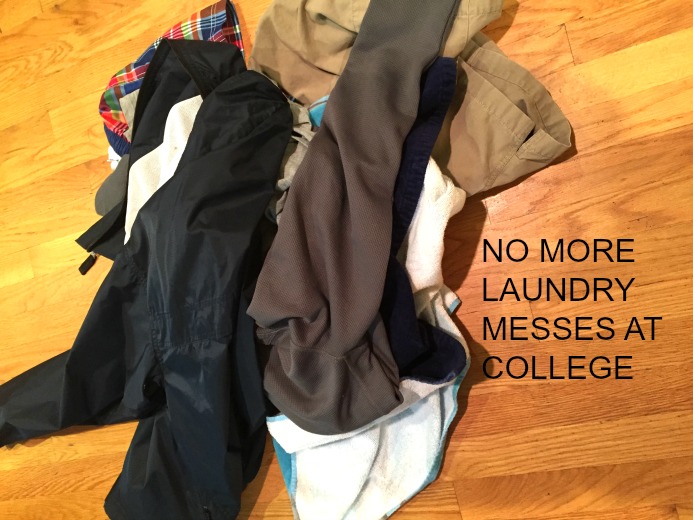 I would end up becoming so lazy because I never had what I needed to do laundry. I would end up taking loads of laundry home to my parents every few months, and them being annoyed at me every time. To have a Procter and Gamble Laundry Bundle, I would have actually been able to do laundry on campus and perhaps even enjoy it with a Fire HD to pass the time, while it was getting done. Man, I wish my parents would have thought of such a great gift. Would have made laundry life much easier!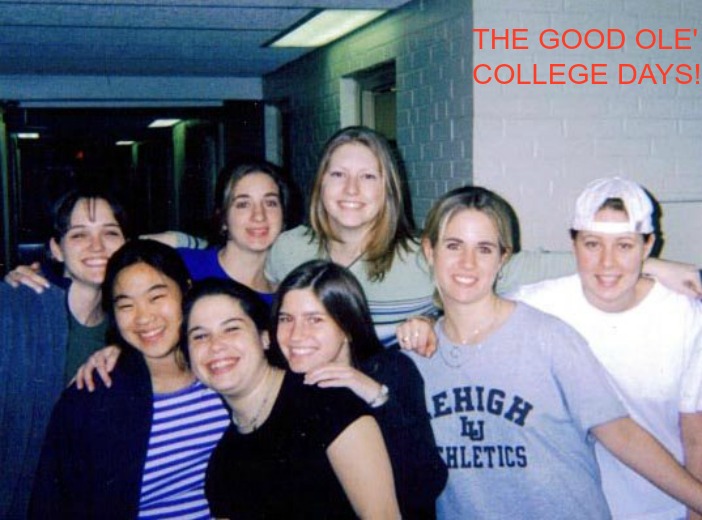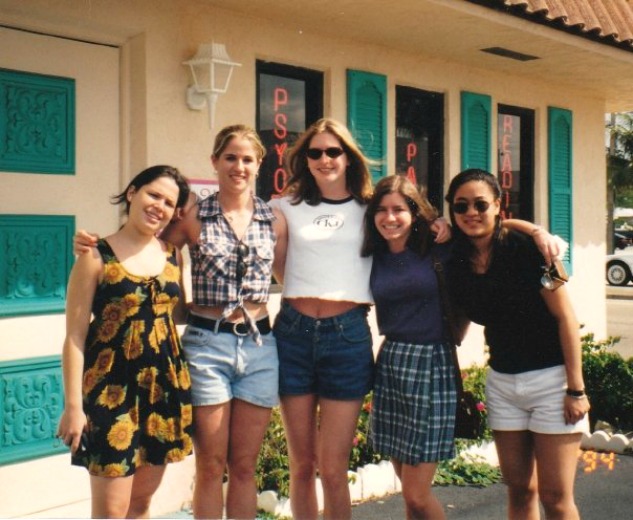 Now, I have even more exciting news! You can now set up your #AmazonWishList to pick out what you want to send to your college student. Simply go into your Amazon account, and add your item to your wish list via a simple click of a button. This will automatically save it to your "wish list"  so you can see it anytime, and purchase when you are ready.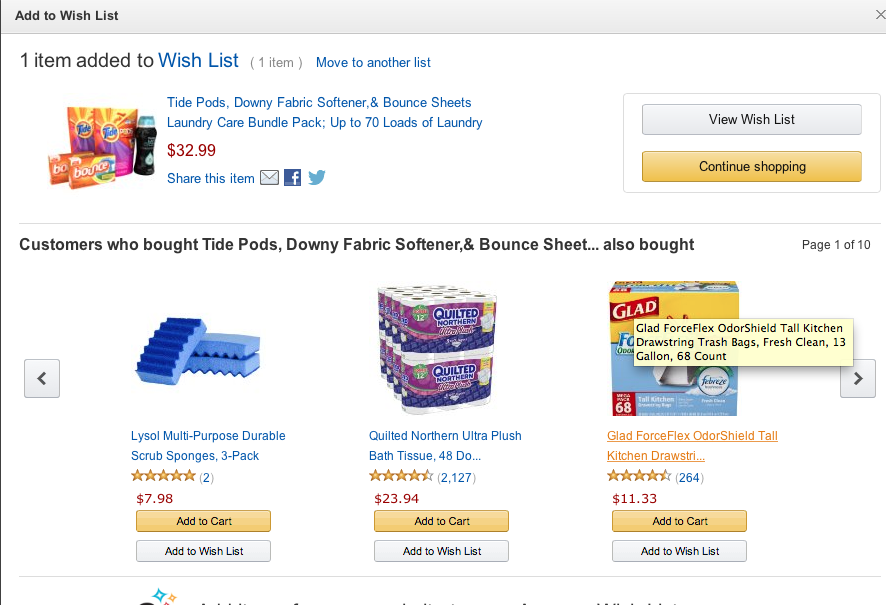 It is even easier now because you can use your Twitter account to save items to your personal wish list. The way it works is you connect your twitter account to amazon and scout out any amazon item you like on twitter. Once you see something you like (in my case it was the Fire HD), tweet back and simply add "#AmazonWishList" to the reply on Twitter and the product is added to your Amazon Wish List! As an example, I saw a tweet about the Fire HD, I then replied back with the #AmazonWishList in my response, and when I went to check my Amazon Wish List with my Amazon account, the Fire HD was added. I found that to be incredibly neat! You can add your favorite items to your Amazon Wish List without leaving Twitter!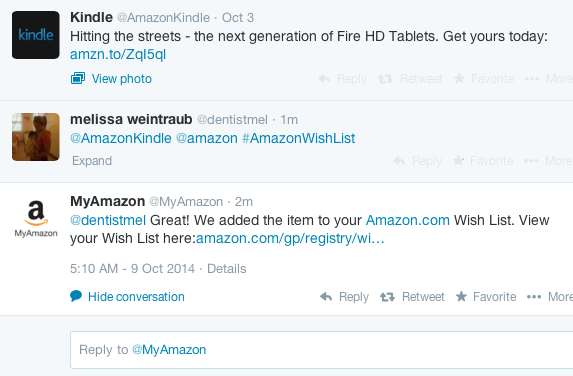 Talking about Twitter, you want to make sure you join the #AmazonWishList Social Shopping Party! This will take place on Wednesday, October 15th from 11-12pm EST. Amazon will be offering special promotions during the hour on the featured products purchased using the #AmazonWishList feature. This includes $1 off all featured products that are purchased during the party using #AmazonWishList and #AmazonHasIt. They will also be giving away 10 Kindles! Oh… I can't wait to join this party!
College students are always in need of Laundry Care essentials so take my list, shop on Amazon, set your Wish List, and in no time at all you will be starting your college student on the right way to clean laundry. No bothering mom ever again! Wouldn't that be great?!
What items for college would you purchase on Amazon?