*I work with Calphalon on promotions. All my opinions are my own and not swayed by outside sources.*
I love to cook in my house. Most nights, I love to sautée vegetables and add it to my chicken recipe of the week. Other times, I really enjoy breakfast for dinner, and love to fry up some eggs for a quick meal. No matter how I cook, I always use my Calphalon cookware to help me get started to some great meals.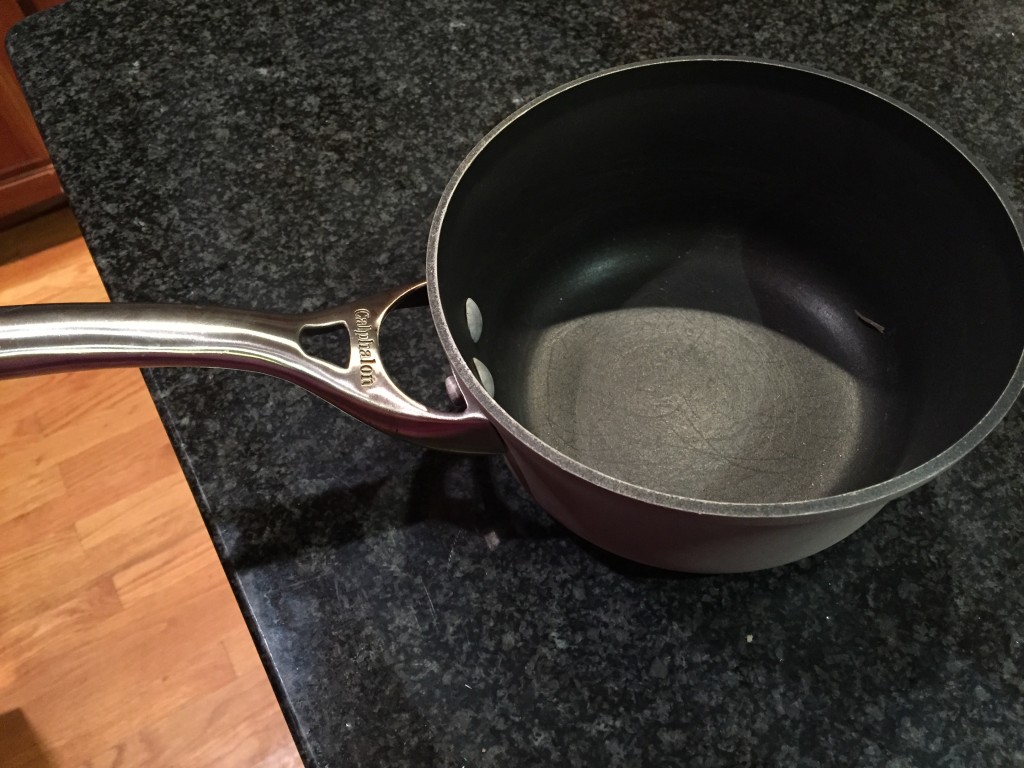 A few weeks ago we were sent the Calphalon Frying Pan and I have to say, that I immediately fell in love with it. It is an 8 inch frying pan that is perfect  for frying up my eggs, cooking some vegetables with chicken, or just making some good ole' grilled cheese sandwiches. As with a lot of the Calphalon products they are completely non-stick. Long gone are the days when you can't get the food off the pan or end up having a pan with remnants of food stuck after washing. The Calphalon Contemporary Nonstick is created with multi-layer nonstick for ultra durability.
Once I am done cooking, I simply put the frying pan in the dishwasher and in no time at all, it is ready to be used again. Some pots and pans from other brands have to be washed by hand, but with the Calphalon Nonstick Line, you never have to worry about this. The Calphalon Frying Pan combines durability and ease with cooking, while allowing an easy cleanup.
With some pots and pans, the handle ends up heating up so quickly and it is too hot to the touch. This again is not a problem because it features a long, cast stainless steel handle that stays cool while you're cooking on the stovetop. It is oven safe to 450 degrees F and is made of a heavy-gauge, hard-anodized aluminum for even heating.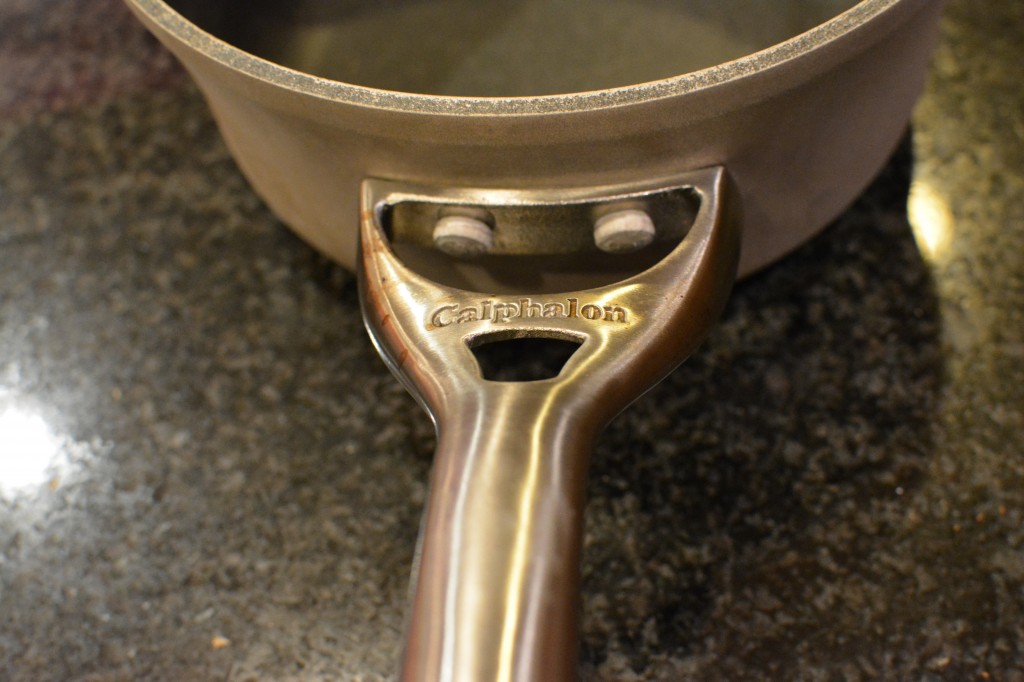 When I was getting married, Calphalon was the name I had all over my wedding registry. Almost all of our cookware is Calphalon and I continue to be a big fan as time goes on. The products are made to last! After all, I got married almost 9 years ago, and I have yet to replace my pots and pans. That is saying a lot.
If you are looking for a great frying pan, definitely check out the Calphalon brand today. Besides being extremely functional, it is also affordable at around $54. Happy cooking!