*This is a sponsored post with Lysol. All my opinions are my own and not swayed by outside sources.*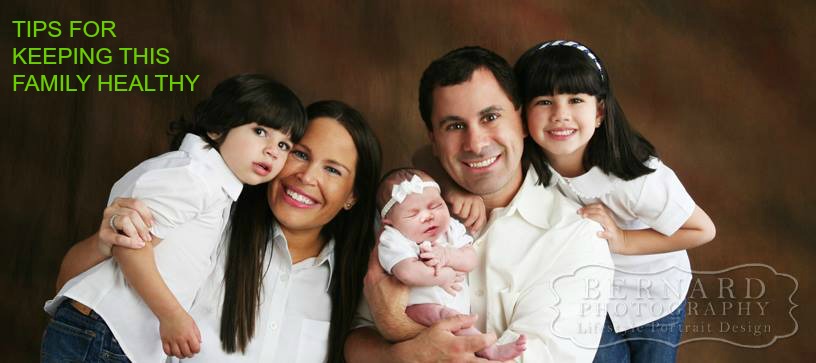 We all want to stay healthy, but we don't always take the time to do it. I think that's partly because we all have such hectic schedules. Who has the time to add one more thing to their day, even if it is to stay healthy? You do. You just don't know it. Follow these tips, and you can stay healthy, happy, and energetic with less effort than you thought!
It's Easy to Stay Healthy 
Did you know that Lysol has partnered with the National PTA and NEA to develop the Healthy Habits Program, which helps educate kids and families on how to stay healthy inside and outside of the classroom? You can only do so much about in-classroom health, but you can influence your kids greatly outside of the classroom.
It's not as hard as you think to stay healthy. We're all busy, but all it takes is 30 minutes a day to stay healthy and happy. Here are a few ways simple ways to improve your overall health. These tips are for you moms and dads out there, but all of these are great for the kiddies, too.
1: Exercise. That's right. The dreaded "e word". Remember, I said 30 minutes, so it's not so bad. Exercise is one of the biggies to stay healthy, and 30 minutes is doable for almost anyone's schedule. The best way to get the most benefit is to alternate cardio with strength training. Cardio is great for burning fat and improving your cardiovascular system. Strength training builds muscle which burns more calories in a day, and for us ladies, it helps reduce the risk of osteoporosis. Here's a tip. Studies show that cardio is best done in the morning and on an empty stomach, while strength training is best done in the afternoon about an hour after eating a good pre workout meal including protein and slow digesting carbs.
2: Relax. Again, 30 minutes (sometimes less) is all you need here. With our hectic schedules, we need to relax to stay healthy. Read a book, watch your favorite television show, or just sit outside and enjoy the breeze. Whatever it is that relaxes you, do it. Stress is one of the worst things for our bodies. Studies have shown that stress can actually shorten your life! So de-stress, don't distress.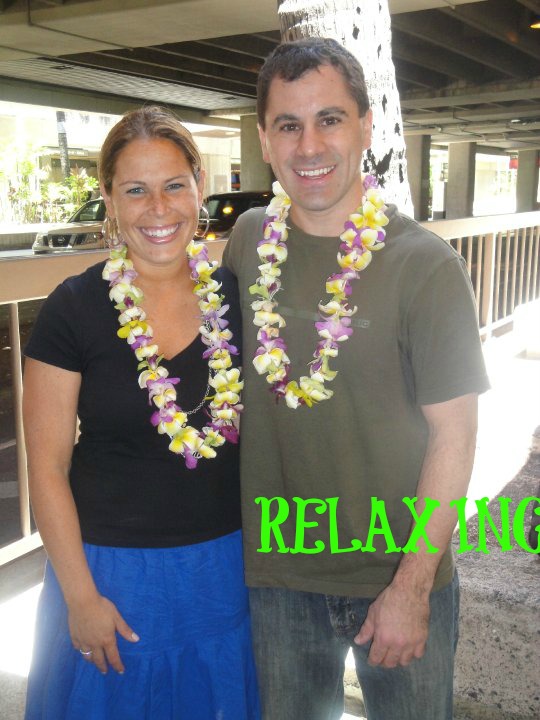 3: Sleep. This one might be tough for some of us, especially those self-employed folks who burn the midnight oil. Give the oil a break! Burning the midnight oil will burn you out, and it can lead to a host of mental, emotional, and physical health issues. Lack of sleep has been shown to increase the risk or depression, leads to weight gain, and can shorten our life span, just to name a few things. Do yourself a favor and get a good 8 hours whenever possible.
4: Keep Your House Germ-Free. This one sounds the hardest, but after sleep, it is the easiest to do. Keep your family germ-free by disinfecting the surfaces in your home. I use Lysol products for this. Their line of disinfectants has been proven to kill more bacteria, molds, and viruses than any other products on the market! That's a great way to stay healthy.
As part of its Mission for Healthy, Lysol is committed to providing better cleaning products and hygiene solutions to keep my home clean and healthy. They've got the goods to back it up, too. Lysol has been a trusted leader in the field of health and hygiene for more than 100 years.
Lysol No-Touch Hand Soap is one of my favorite products to help my family stay healthy. What do you do when you touch raw chicken? You wash your hands, right? Well, how do you get the soap out? See where I'm going with this? Now you've got raw chicken germs on your soap dispenser. Lysol No-Touch Hand Soap eliminates that.
Here are some other great Lysol products that I use regularly to stay healthy.
Lysol Disinfectant Spray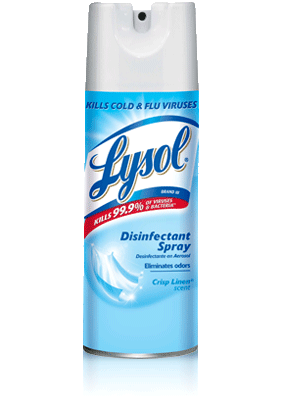 Kills 99.9% of viruses and bacteria including Influenza A Virus (H1N1), Human Coronavirus, MRSA, Salmonella enterica, E. coli, and Herpes Simplex Virus Type 1 and 2.
Kills 99.9% of mold and mildew and 57 different microorganisms
For use on hard and soft surfaces
Lysol Disinfecting Wipes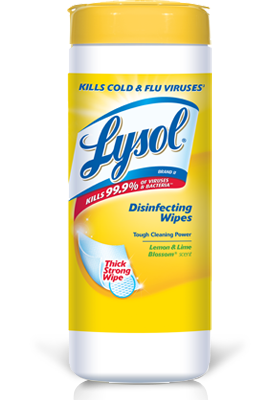 Have all the germ, virus, and bacteria fighting power of Lysol Disinfectant Spray
Removes over 95% of household allergens
Thick strong wipe is two sided. One side for tough messes and one side for touch-up cleaning.
Follow these tips, and you, too, can stay healthy, happy, and vibrant. Remember, exercise, sleep, relax, and keep your home free of germs and other nasty stuff with Lysol products. Stay clean and stay healthy!