**This shop has been compensated by Collective Bias, Inc. and its advertiser. All opinions are mine alone. #HeroesEatMMs #CollectiveBias**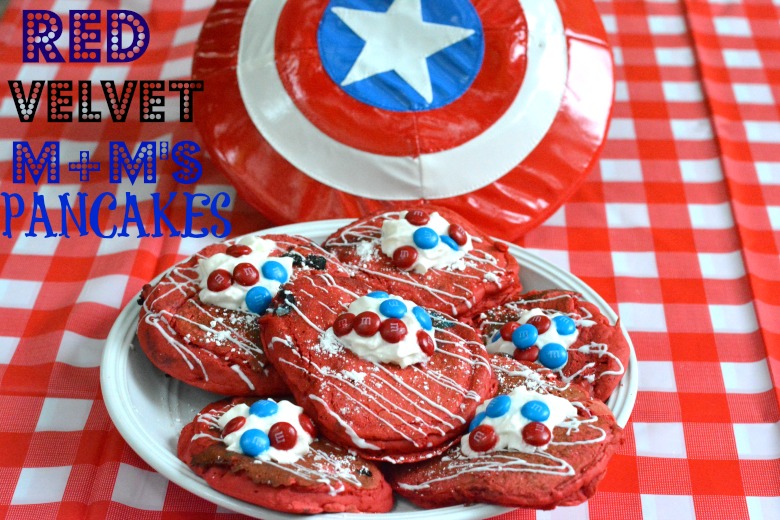 Hayley and Zane are both slightly obsessed with Superheroes! Sure Hayley is a girly-girl but her brother rules the TV and what he wants on, is generally what goes on. Lately he has been going gaga over  Superheroes which is why we were very excited to learn that Captain America 2: The Winter Soldier DVD was just released earlier this month. They loved the first one so of course, this mama is going to pick up this awesome DVD this week from Walmart. To prepare for the Captain America 2 DVD watching that I am sure will take place many many times over the next month, I decided I needed to create a fun Superheroes recipe to go along with the movie. I decided to incorporate one of my favorite candies, M+M's into my recipe because every little Superhero needs M+M's! After all, that is where they get their super powers from, right?!
After thinking long and hard, I decided it would be fun to create Red Velvet M+M's pancakes. Around here with a new baby, I am up all night which inevitably means my other kids are going to be up at the crack of dawn. I thought to myself it would be great if I can make them a yummy breakfast and then we can all go back to my bed and rest while watching Captain America 2. Family movie time is something we do in the mornings so this would be a nice addition with Red Velvet M+M's pancakes. First though, I needed to head to Walmart to get my necessary ingredients. When we went into out local Walmart, we found the M+M's in the candy aisle and they had so many different varieties, that it was hard to chose.  I figured I buy three big bags- two for them and one for me. Shhh…Don't tell anyone!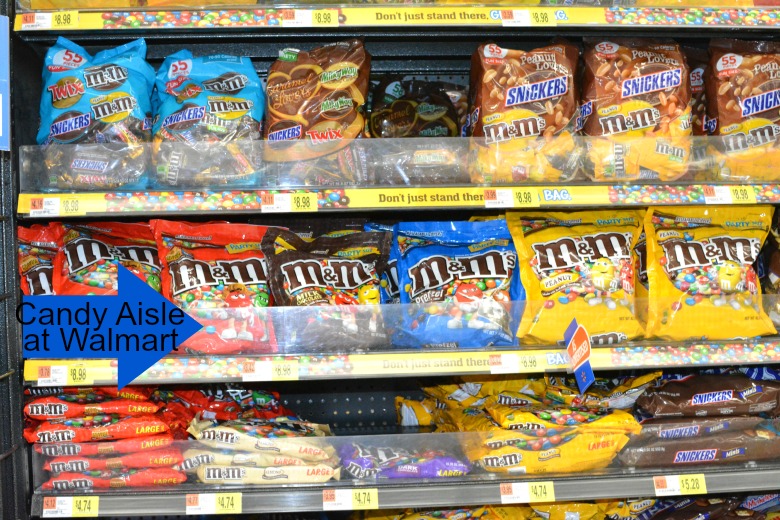 Then we were in for a real treat because they had a Marvel Superheroes Event right in the bakery department. The people working at the bakery department invited my kids to come over to get their Superhero spirit on! They each got in on the Superhero fun with Avenger cupcakes and coloring books. The bakery department was invaded by Superheroes and my kids could not be more excited! We spent some time there eating our cupcakes and marveling over all the festivities.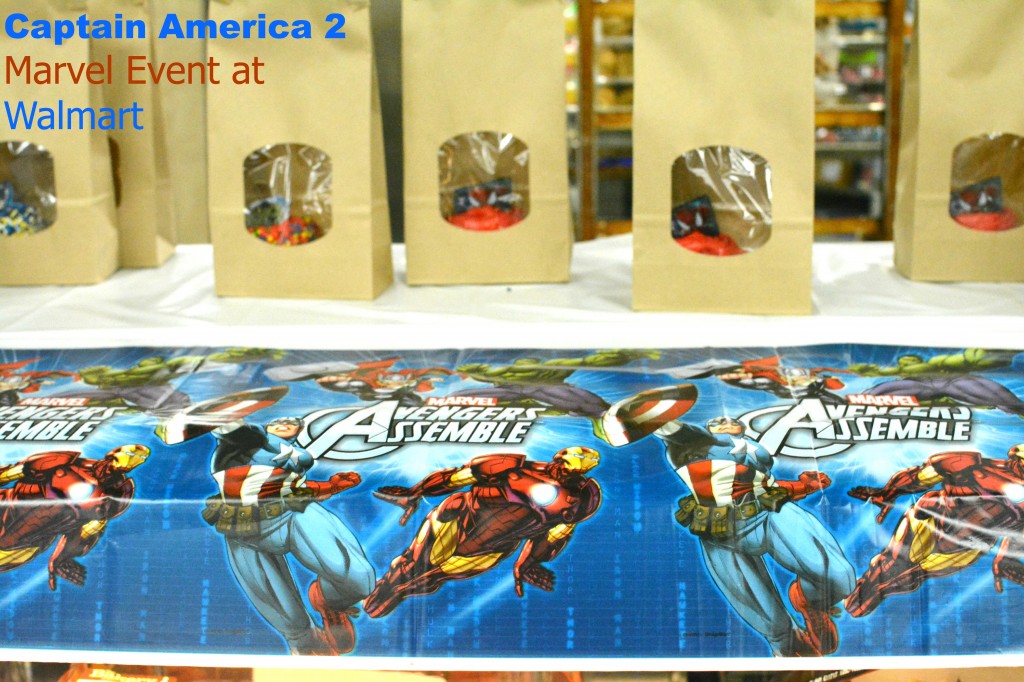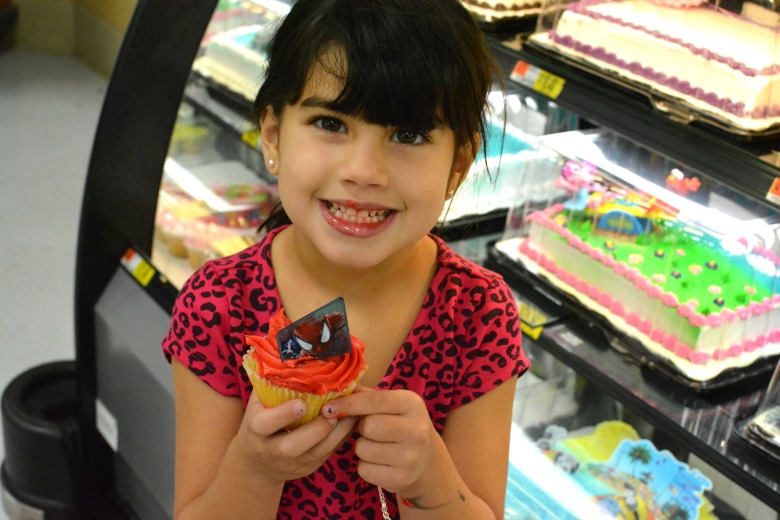 After the fun event and I had my necessary ingredients, to make my pancakes, we headed home. The next morning, I decided I was going to try out my pancakes for a trial run, before we do the official movie breakfast with my kids. After all, my kids would go crazy if I made a breakfast they did not like. Those picky eaters…. Red Velvet M+M's Pancakes Recipe- makes 7 large pancakes Ingredients:
-1/2 of large bag M+M's ( I used blue and red M +M's to go along with my Superhero theme)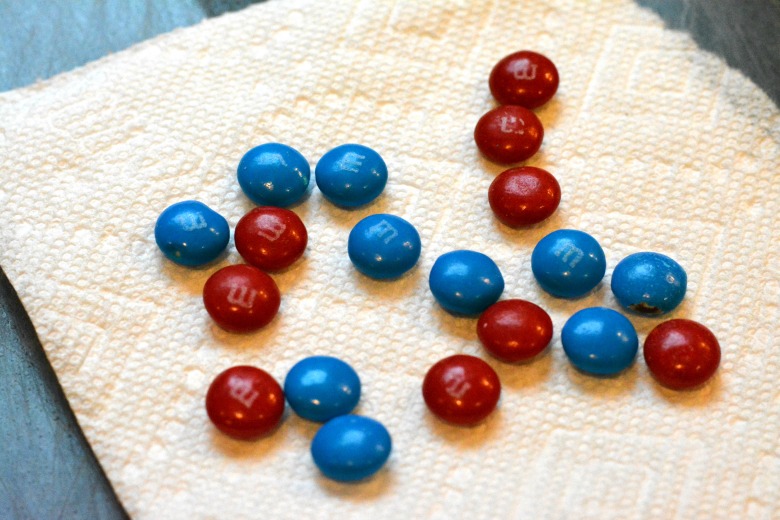 -Dry Pancake mix- 4 cups -2 cups water -1 egg -5 teaspoons red food coloring -1 teaspoon vanilla – 1 tube vanilla icing -2 TBLS cream cheese -7 TBLS of whipped topping -3 TBLS cocoa mix -powdered sugar Directions: 1. Add cocoa powder, food coloring,  vanilla, and 1 egg in medium bowl.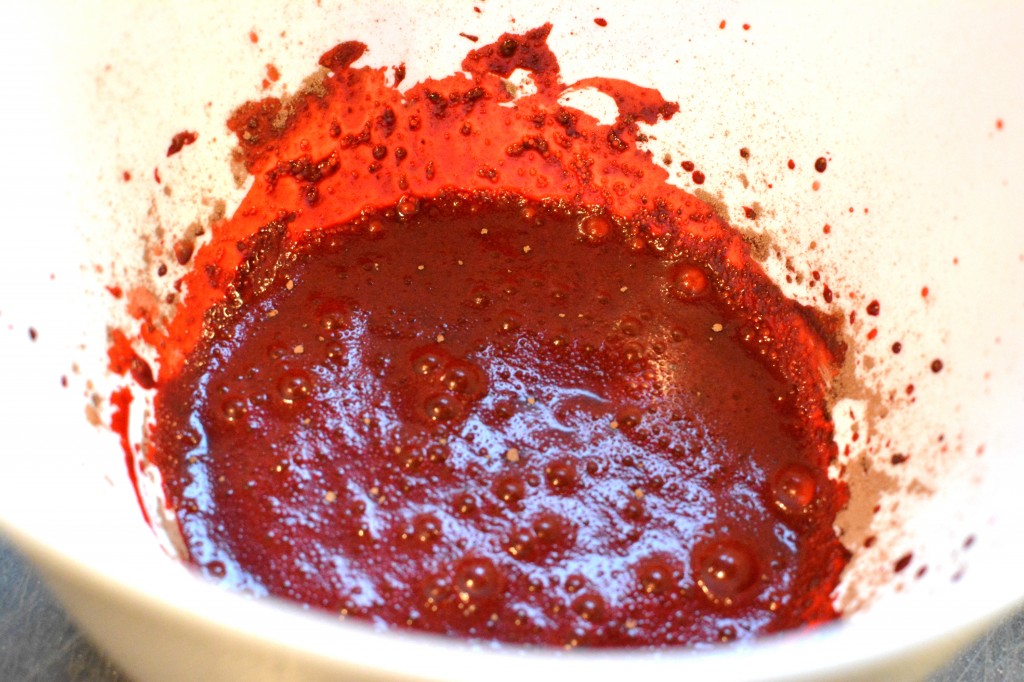 2. In large bowl, add dry pancake mix and M+M's. Pour in water and mix well. 3. Mix #1 and #2 together. Make sure you do not overly mix. You don't want it too thick of a consistency.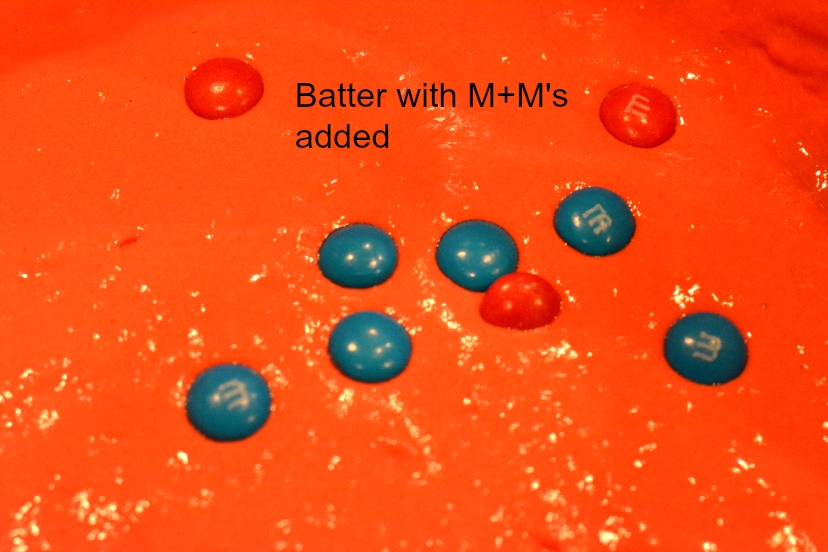 4. In large skillet over medium heat, add a large spoonful of the batter from #3. Repeat to make 7 pancakes. 5. Once cool, transfer to plate and  in small bowl, combine vanilla icing tube with the 2 TBLS of cream cheese. Sprinkle over pancakes and then add powdered sugar. 6. Top with a dollop of whipped topping over each pancake and add in remainder of M+M's. These pancakes were so easy to make but the real test was to see how they tasted. Let me tell you that I devoured 3 huge pancakes in one sitting. They were just too good!! This is the ideal Superheroes breakfast that incorporated my and the kids beloved M+M's.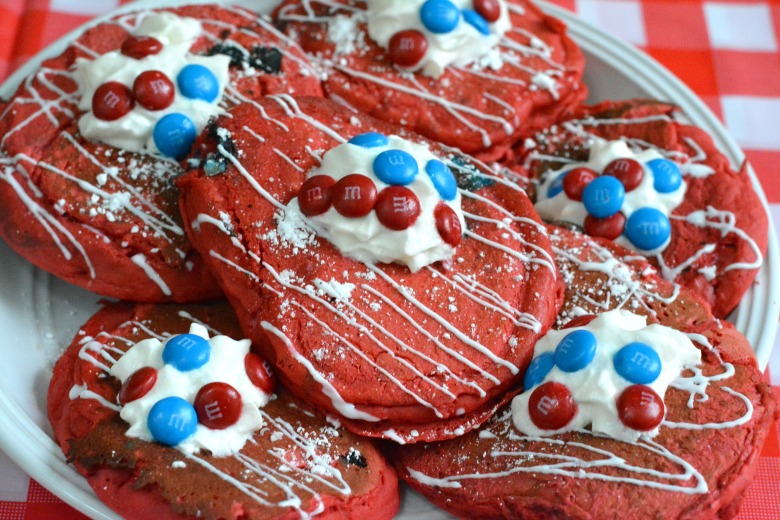 While this recipe is delicious, what makes it even better is if you go out and purchase the new Captain America 2: The Winter Soldier DVD, available at Walmart. It makes for a great family movie and if you add in my recipe, you will be the mom of the year. All you need is everyone's favorite M+M's and some other ingredients, and the Superhero magic will happen right in your kitchen. To make things even better, you can save money by using this awesome coupon:  Save $5.00 On any two (2) M&M's® Brand Chocolate Candies (15.4oz. or larger) and Captain America: The Winter Soldier DVD at Walmart.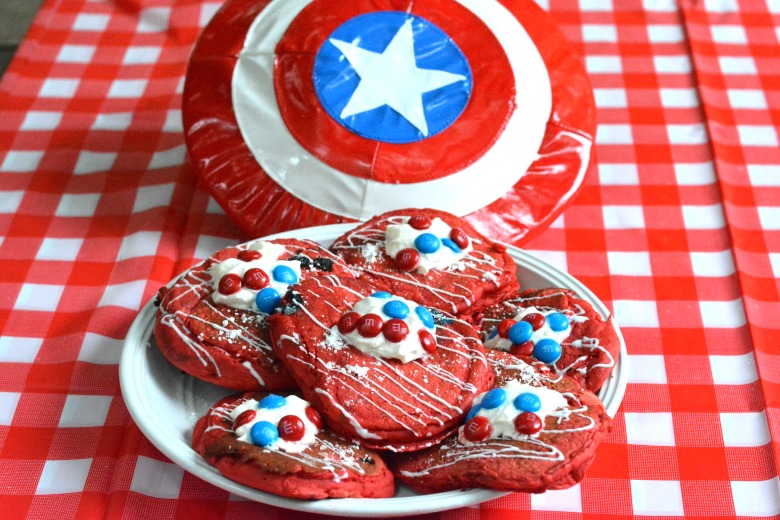 Lastly if you are a Superhero fan like my family is, you will want to check out the new Social Hub called Heroes Eat M+M's. You can take fun quizes to see which super hero or M&M you are. You will be thoroughly entertained with the questions asked.  I got green which I pretty much agree with because I love all things beautiful and fashion! Tell me what you think after you visit the hub! Check out my fun Instagram video I created with my Superheroes experience! Do you have a favorite Superhero??