*I was provided with a 2 night stay along with compensation. All my opinions are my own and not swayed by outside sources.*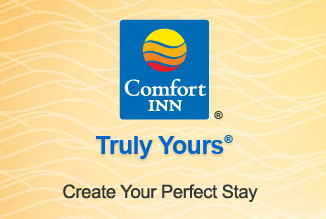 New York City is one of my favorite locations in the entire world. I used to live in Manhattan for a few years and those years were definitely some of the best I ever encountered. Recently, my husband and I were given a chance to explore New York City again and stay at the Comfort Inn Times Square South location. I ideally wanted a hotel that would put me around the main landmarks and by staying in this Times Square location, I was able to do that and more!
Comfort Inn Times Square South Area is conveniently located steps away from  Broadway, Times Square, Madison Square Garden, the Empire State Building and the Rockefeller Center. You are also a small cab ride away from places such as Little Italy, Chinatown, and Central Park. You truly can't beat the location is if you want to be centralized to all the main attractions in New York City.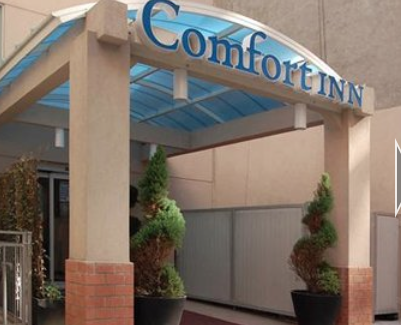 When we checked in, we were warmly greeted and given keys to our room almost immediately. Upon entering the room, we loved the set up. It is so quaint and cozy. When I am staying at a hotel, I always look for a place where I can be comfortable and have a great stay. The room has a boutique-like feel, but with hotel chain prices. You can't beat that!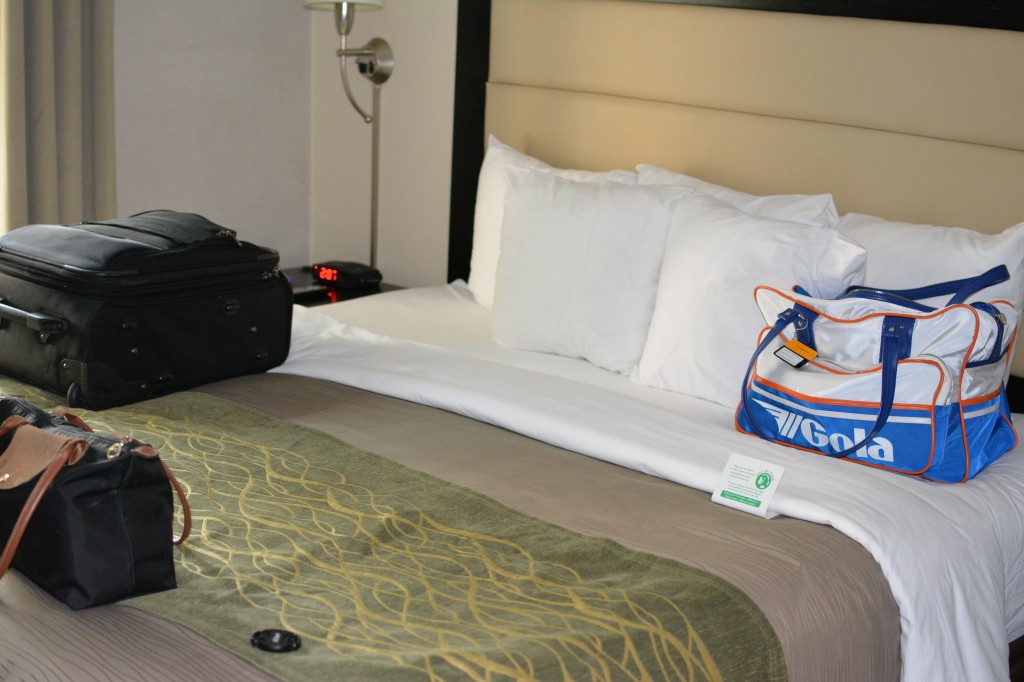 In regards to the room, we had a king bed that was extremely comfortable. The first night I slept, I had one of the best night sleeps I have had in the past year. I melted away to dream land on the bed and pillow top mattress. Each room is also equipped with cable/satellite TV on a plasma setting, free high speed internet (and it worked really well!), free local calls (came in handy when I had to call my sister), hair dryer, in room air conditioning, in room hair dryer, in room desk, individual heat and AC, wake-up service, and in room radio. All rooms are smoke free which is something that should be done at all hotels!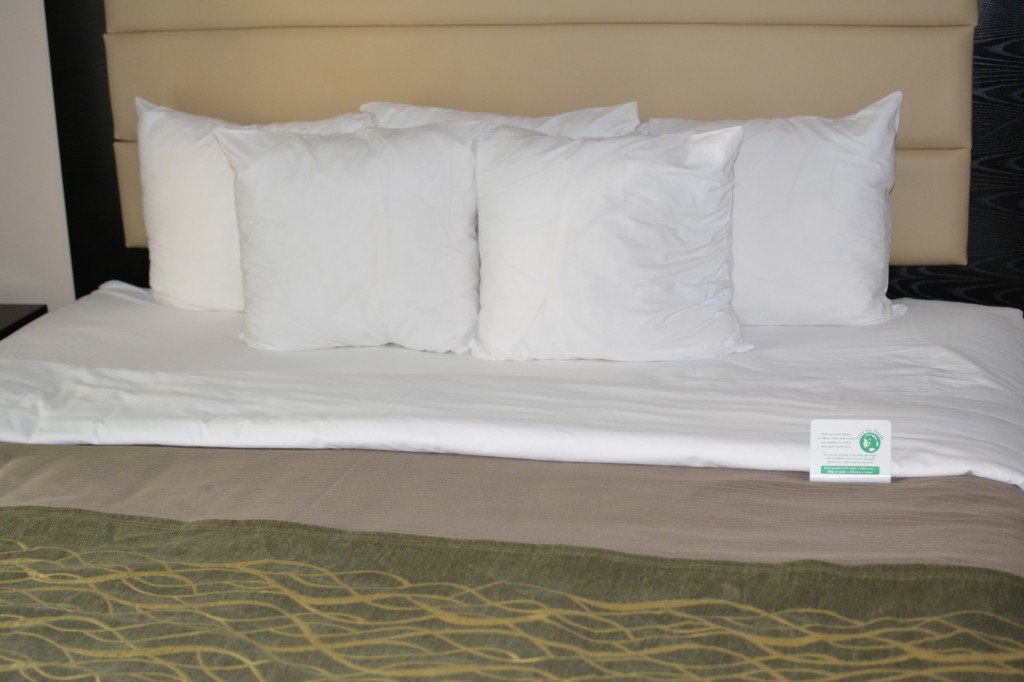 The room was absolutely perfect for our needs. We were able to get a great two night sleep during our stay at the Comfort Inn Times Square South Area location. Included with the room price, is a breakfast buffet that runs every morning from 6-11 AM. In NYC, breakfast can be very expensive so it is great that they included this amenity. They had a large selection of hot and cold items readily available.
I felt 100 percent safe throughout my stay. NYC can also be very noisy at night, but truth be told, both nights I heard nothing and slept like a baby. After our daily excursions, we were able to sleep peacefully and wake to a nice breakfast.
We had a fantastic time at the Comfort Inn Times Square South Area hotel! I highly recommend this hotel to anyone looking for a great place to stay at reasonable prices in NYC! Location is key in Manhattan and this hotel truly can't be beat! Look at these great landmarks we were able to walk to from our hotel! Enough said! If you are going to NYC and don't want to spend an arm and a leg, this hotel is for you! Have fun in NYC!