**I participated in an Influencer Activation Program on behalf of Mom Central Consulting for Sprint. I received a sample device to facilitate this review and a promotional item to thank me for participating.**
Since having my third child a few months ago I know I've mentioned beginning to attempt to get back down to my pre-baby weight a few times. I want to share with you my true inspiration and partner in these efforts. It has been the Samsung Galaxy S 5 Sport, which is the exclusive new Spark-enabled smartphone with both the hardware and software for today's health-conscious users.  I'll be honest, aside from my love for tennis, I do not love working out. I find the best quick workout for me to be a short run or long walk, because if I do a loop around my neighborhood, I have to make my way back home. There is no getting out of it like when I'm on the treadmill or stationary bike in the basement.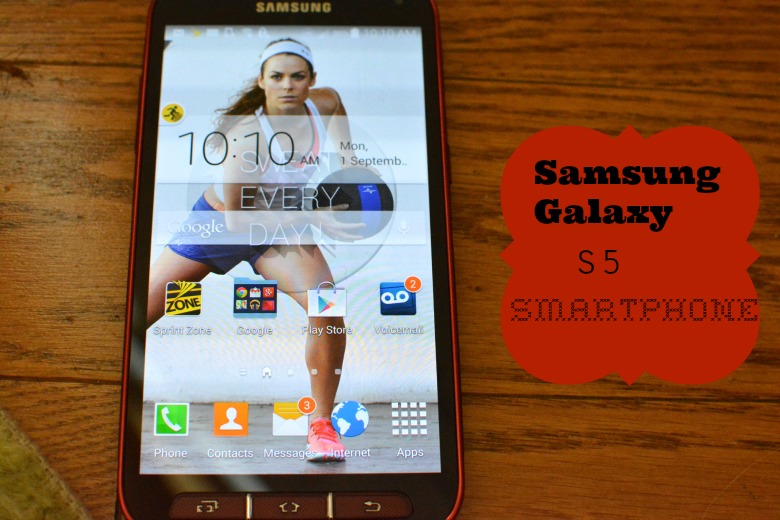 Having a workout companion in my Samsung Galaxy S 5 Sport has brought a whole new level of excitement about the way I feel about trying to get back into shape and preparing to run my first half marathon in February. Samsung must have really looked into what motivates people when they collaborated with health and fitness market leaders like Under Armour and MapMyFitness. They have teamed up with these fitness experts to offer mobile solutions for nearly every health and fitness lifestyle need. One built in app that I love is S Health, which keeps track of my fitness goals, activities, and helps me on my way to great overall health. I love that I am able to back my data up right on the server, so if my phone shuts off and I have the dreaded feeling that I lost everything, I know that it is backed up and I can get my information right back.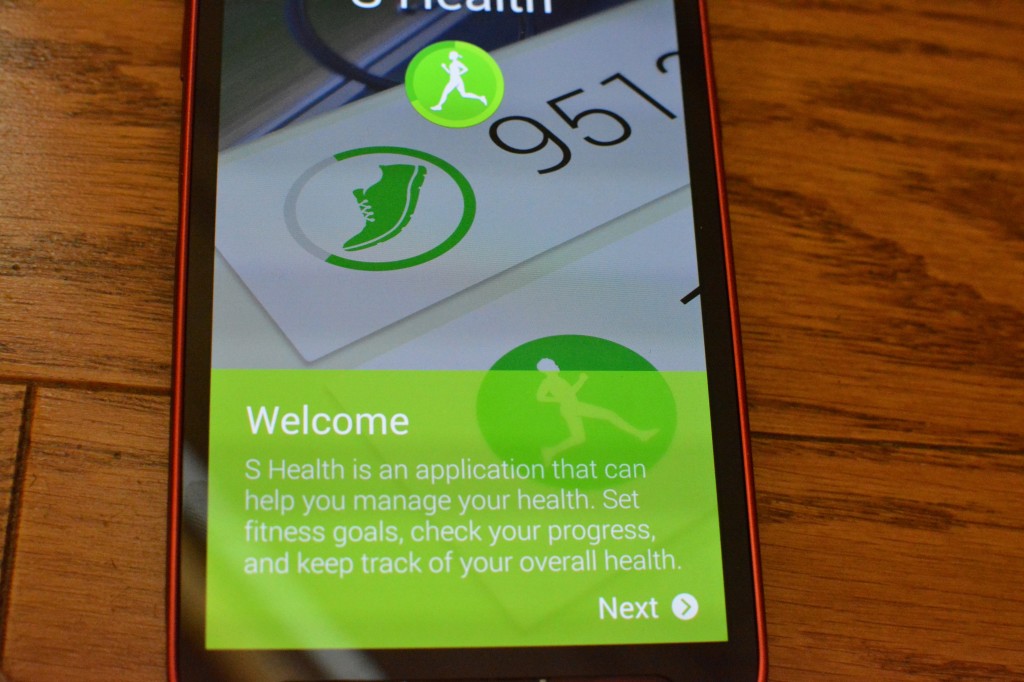 With this phone there really is no excuse to not get moving. The integrated mobile health platform lets you access health info, map out your workouts, and even make healthier eating choices. That's not to mention the compass, stopwatch, barometer, pedometer, ability to record sleep data, and a great flashlight! I know, it's like the MacGyver of phones! One feature that I love is that it comes with a built-in heart-rate monitor that helps you monitor your heart rate before and after you exercise which is critical to gauging if you are pushing yourself enough (or too much, which is never the problem for me!) and measuring your progress.
For me music is the key element in getting me moving is if I have a good enough soundtrack. This is what helps me  get motivated. Sprint must have known that when they put together Sprint Fit Live and integrated its capability with my Spotify playlists. Since we are on the SprintFramily plan with the phone we even got to enjoy 3 months free of Spotify premium.
With the Samsung Galaxy S 5 Sport you can keep track of your workouts, and monitor your heart rate to help you more effectively achieve your fitness goals. All of my fitness activities can be tracked by GPS with MapMyFitness, and it keeps a record for me to refer back to of all my workout details like duration, distance, pace, speed, elevation, calories burned and route traveled, all on an interactive map. Ok, truth be told I really hated that feature at first when I'd come home feeling like I'd just run a marathon, only to be told by my MapMyFitness profile that I'd merely done an 11 minute mile. Yeah, there was a bit of cursing it out back then, but as I've increased my fitness I've come around to loving being able to keep track of my progress Now I rely on my MapMyFitness and I don't think I can do my workouts without it. It is an invaluable feature to me.  See, sometimes you have to start at zero to get the satisfaction of seeing progress, but hey, I just had a baby! Give me a break!
One more element that I have to mention is that the Samsung Galaxy S 5 Sport smartphone has the added benefit of running on the Sprint Spark network, which enhances the phone's LTE service, allowing for high quality video. When I use this camera, I get crisp pictures. The shudder speed is extremely fast so I can take tons of pictures of my kids everyday.  I take a ton of videos and pictures of baby Taylor and this phone allows me to take them beautifully and store them away to show my friends and family. Pictures taken with the Samsung Galaxy S 5: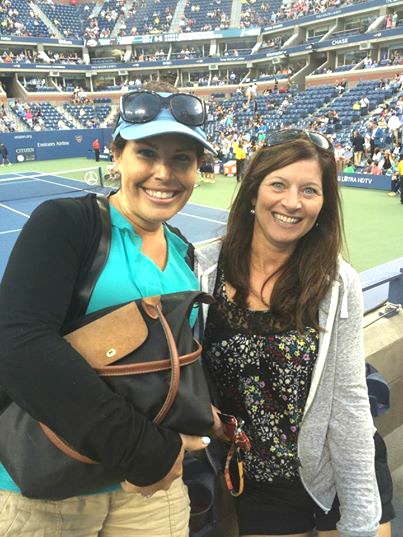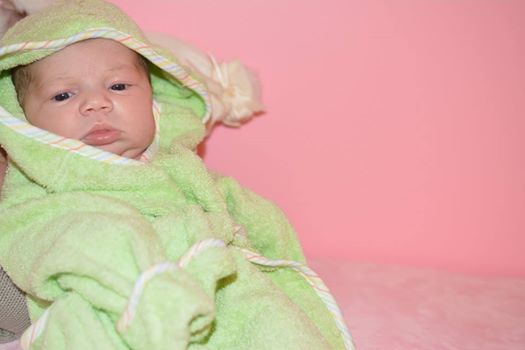 Here are the dimensions and specifications of the Samsung Galaxy S 5 Sport: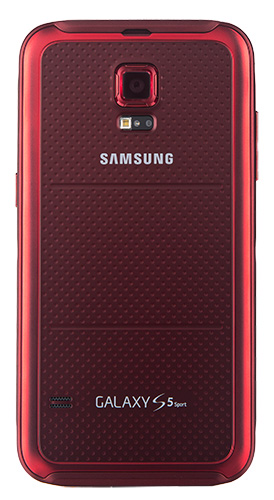 Dimensions: 5.7 inches x 2.9 inches x 0.4 inches (144mm x 74mm x 8.9mm) Weight: 5.6 ounces (158 grams) Display: 5.1-inch Full HD Super AMOLED® display (1920×1080) Battery: 2,800mAh Lithium-ion battery Memory: 16GB internal memory (ROM), 2GB (RAM) microSD™ card slot supports up to 128GB Color Options: Electric Blue and Cherry Red
The Samsung Galaxy S 5 Sport has got me on the move. If you are looking for a great phone to track fitness, give educational information, and music, as well as offer applications to help in our exercises, help watch what we eat and take better care of ourselves, then you need to check out the Samsung Galaxy S 5 Sport today! It has tremendously helped me get back in shape!