*I work with Kohl's on promotions.  All my opinion are my own and not swayed by outside sources.*
As you know, I love working with Kohl's and it is my go to store for everything clothes, accessories, appliances, and more!  Now, I am excited to announce that Kohl's has the Keurig 2.0 in stock and ready to purchase. I had the privilege to receive this machine and let me say, that the Keurig 2.0 is unbelievable! I am a Keurig lover in general but the Keurig 2.0 blows me away in its many features.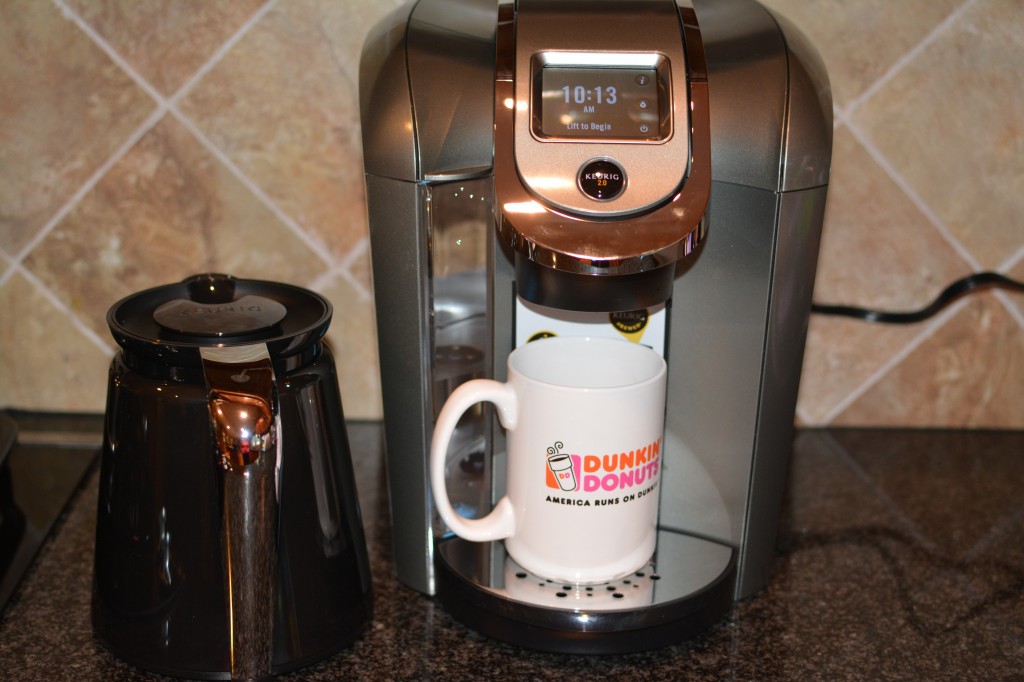 First off, when we received the Keurig 2.0, it was quite easy to put together. I was one of the first ones to get the original Keurig when it came out, and the set up was very similar. It took me all of 10 minutes to get this machine working. It simply involved placing the brewer on the counter, lifting the handle to empty the shipping disk, rinsing the reservoir to fill with water, and pressing the power button to start brewing away. I did a quick cleansing brew to make sure that my first cup of coffee would be perfect, and then I was on my way to enjoying my first delicious cup of coffee from the Keurig 2.0.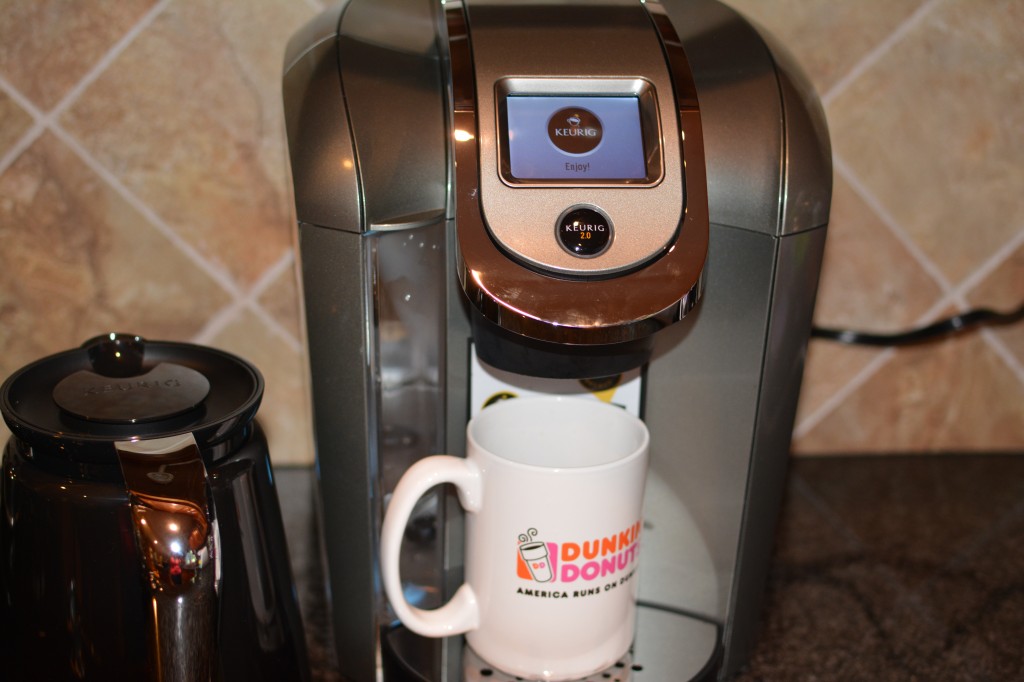 The Keurig 2.0 is the first of its kind in the coffee brewing world. The reason for this is you can brew your regular K-cups for a single cup of coffee but you can now brew your own K-Carafe Pack. The idea behind this is ingenious. While I love having my single brewed cup of coffee, I always wondered how to make it so I can drink a few cups a day without having to keep brewing single K-Cups. Now I am able to brew a whole carafe of coffee.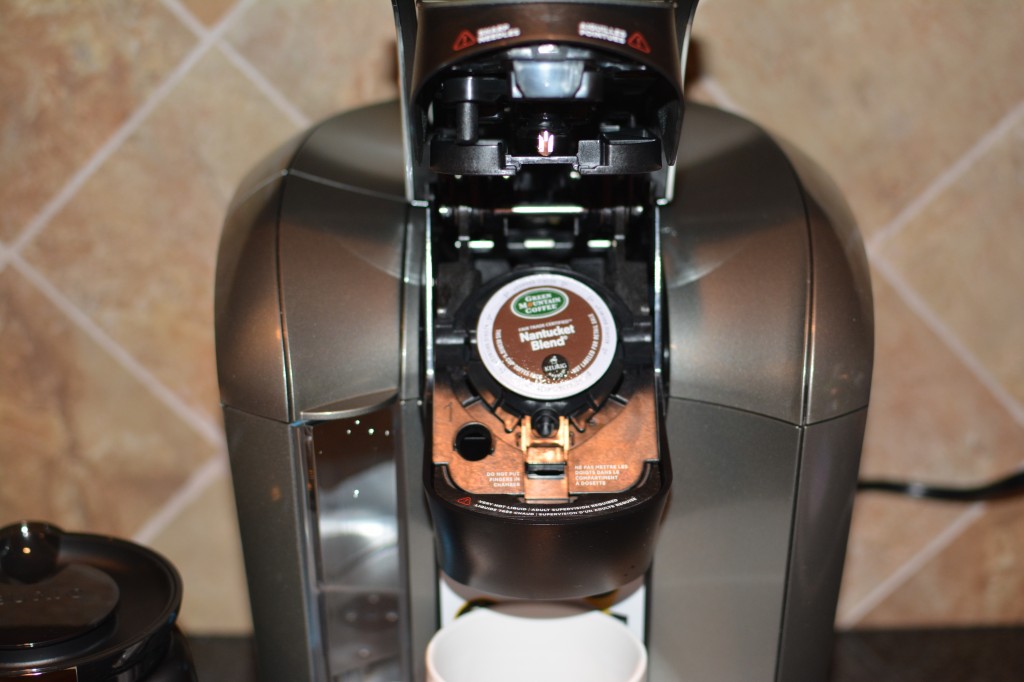 I tested out making a carafe of coffee and I was in heaven. The K-Cups for these are slightly larger than your normal K-Cups but the idea of brewing using the Keurig 2.0 to make a carafe is very similar to brewing your single cup of coffee. It comes with a carafe and you simply place your K-Carafe Pack in the Keurig 2.0 and press a button to start brewing your coffee. You place your Carafe pot where you would place your single cup and brew away. This allows me to have coffee at my disposal all day long. It also allows me to have friends over and have coffee for everyone in one simple brewing step. Once I am done, I put my Carafe in the refrigerator and I can use the next day as Iced Coffee, if I like.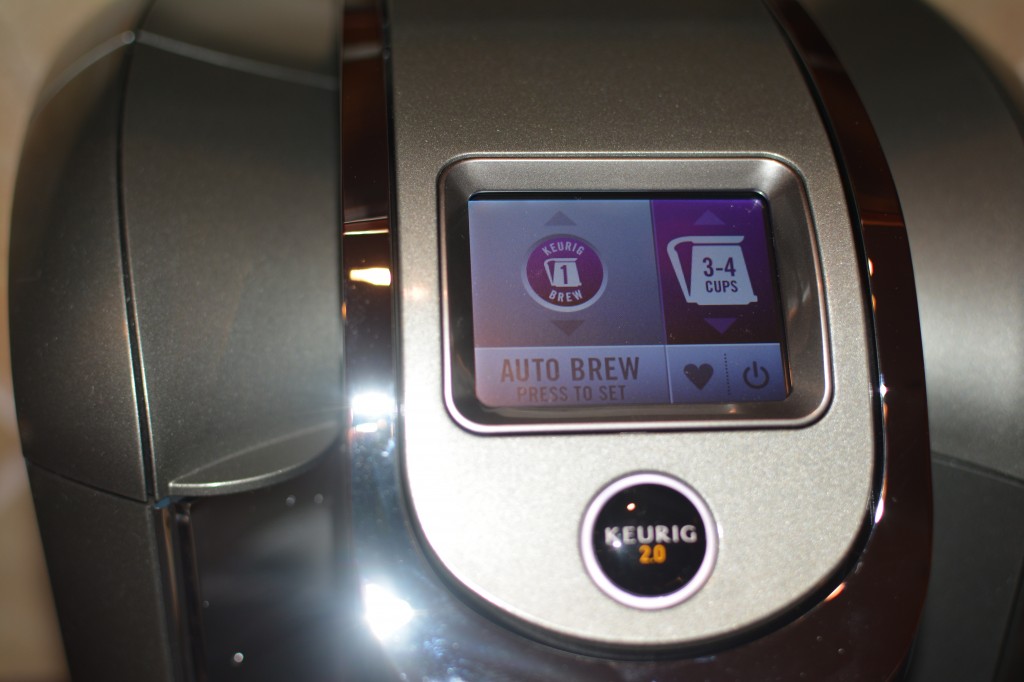 I am a huge fan of the Keurig 2.0 and can't rave enough how convenient this machine is and how good the coffee tastes. Be sure to pick it up at your local Kohl's today or online! Also, when you are looking for the K-Cups, make sure you get the ones with the Keurig label since these are the only ones that are compatible with this machine.
Also going on now and ending tonight is the Keurig's "Say Hello to Keurig 2.0" contest where customers who purchase a Keurig 2.0 brewer at Kohl's / Kohls.com can enter to win free coffee for a year! Be sure to get your contest entries in by tonight!
Stay tuned because on Friday I am going to be doing a $200 Kohl's gift card giveaway where you can enter to win your very own Keurig 2.0! How exciting!